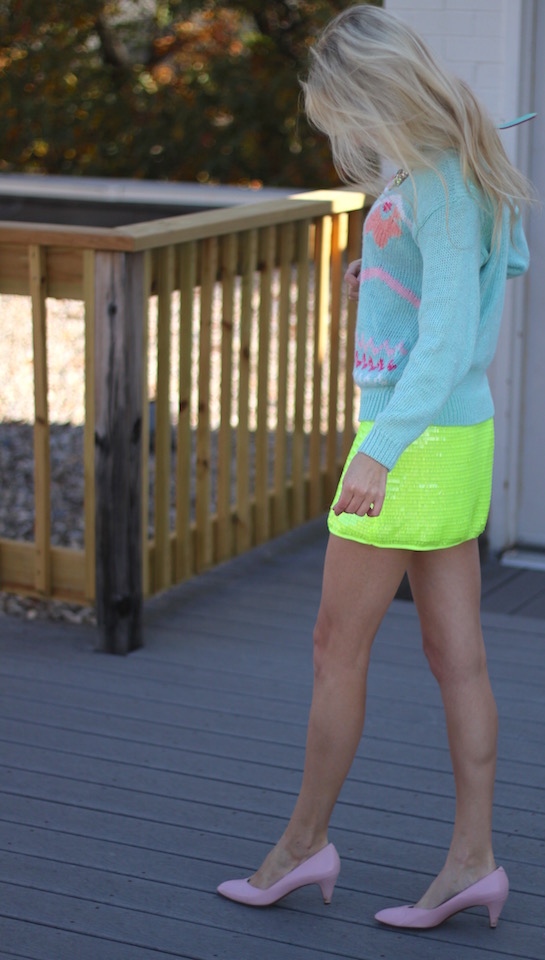 The rules are: there are no rules.  Yes it's autumn, and it's fun to layer up in earthy tones, but it is equally fun to bring out the neons and pretty pastels when the mood strikes.  Is this outfit fit for spring? Yes.  Do I enjoy wearing it just as much on a sunny fall day? Absolutely.
I suppose the rules are not technically being broken, since a trend for fall/winter was incorporating a splash of neon, but neons and pastels are not exactly a "norm" for fall.  It's fun to stand out sometimes!  And something about the combination of neon with pastel is just so satisfying.  Girly, fresh, alive.
Also see this post for another take on this neon mini skirt.
Outfit deets: