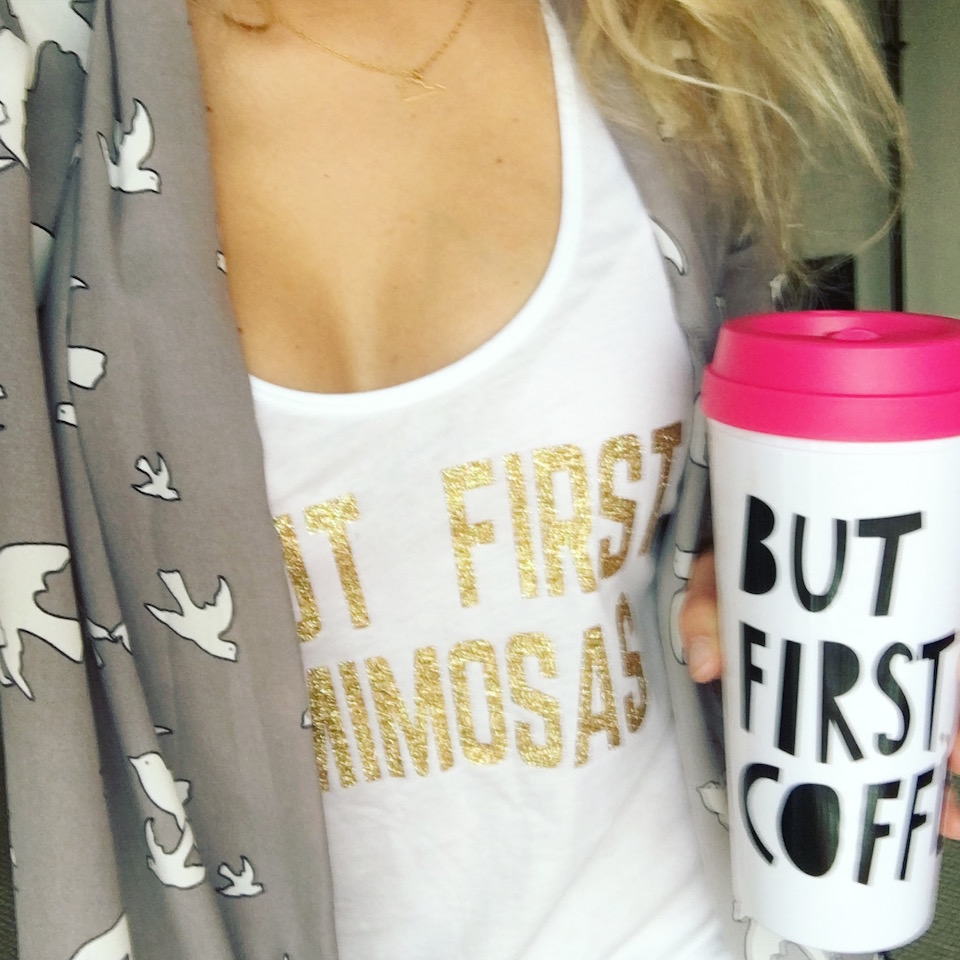 "But First.." Coffee Mug and Mimosa Tank:
I've been NEEDing a lot of cute items lately.. specifically this "but first mimosas" tank from the cute Etsy shop Lil' Giggles Couture, and this adorbz "but first coffee" travel mug, from Riffraff.
Note: the shirts from Lil' Giggles are made once ordered, so don't expect it to arrive right away.
And just an fyyyiii– if you wear this shirt through airport security it will set off the detector ha. But you will get compliments from the TSA officers.
Riffraff also has cute graphic tops like this mimosa tank…this "day drinkin" soft, slouchy tank caught my eye recently.  If you want to follow them on IG to see somuchcute, their IG name is ShopRiffRaff.
If you spot the VA necklace in the photos below and want to know where it's from, see this post. 
Also check out this roundup of "111 World's Best Cool Coffee Mugs to Collect", by Homesthetics.net.  You'll find a camera lens, toilet bowl, basketball hoop, donut…I mean, it's all there.