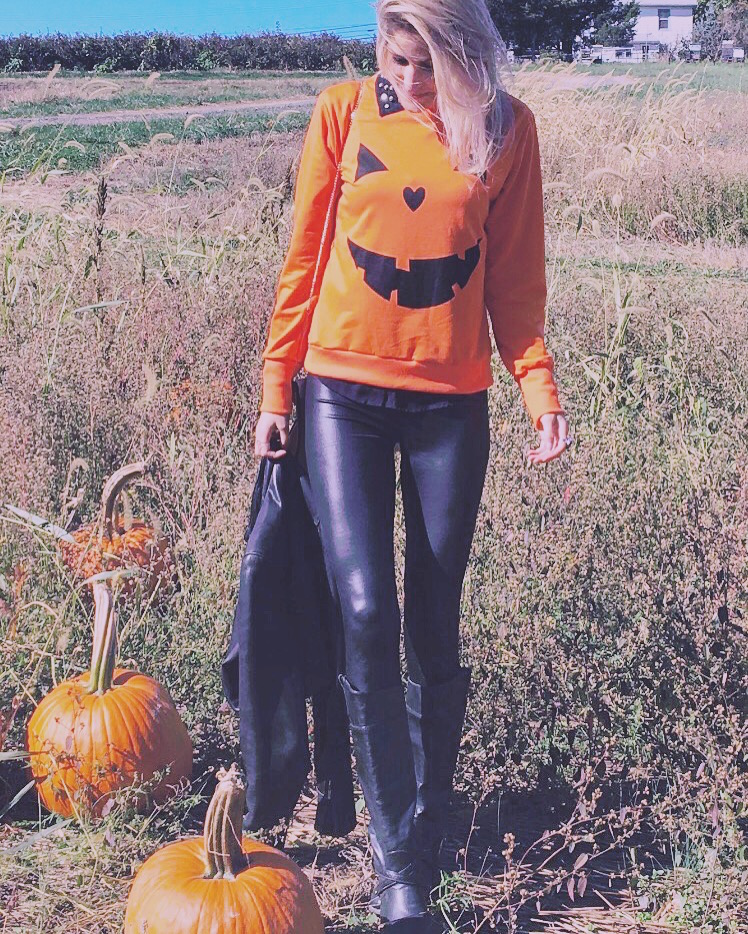 Happy Halloween, witches! It makes me SO happy to see people of all ages in costume. #nevergrowup #adultchild.  Hopefully you guys had an amazing weekend and are continuing the fun tonight.  I know I'm excited to grab pho(!!), stroll through cutie Georgetown, and light all candles for a cozy movie night.
Those of you in the DC area looking for tips on (basic witch) fall fun, here are two places to visit for an autumn day well spent (both located in Maryland):
Butler's Orchard
Rocklands Farm 
I recently joined a whole gaggle of bubbly, fashionable, photo-obsessed DC bloggers on an outing to the pumpkin patch at Butler's Orchard, followed by a visit to Rocklands Farm for wine tasting, downing delicious pizza and visiting with the piglets.  It was a well documented day, from photos on photos in the hayride to boomerang vids of wine pours.  A happy crowd in their element, for sure.
And The fun doesn't stop at either location- Butler's Orchard offers night hayrides and bonfires through December, and if you missed the pumpkin patch, go Christmas tree picking in December instead!  Rocklands Farm has free live music on the first Friday of every month.
Outfit: Sweatshirt, $9.99; hotpants are Forever21.  A note on the sweatshirt– it's the same one sold through Fairy Season, for $15.69, if you have a problem with ebay..
Happy basic witching!