Ah, leather everything…or in my case, pleather everything.  Same effect!  I'm happy to see leather everywhere this fall, from harem pants to overalls…now that's truly a fresh take on an old trend.
Mix this versatile fabric with feminine touches (lace, sequins, satin..), or go for a multi-textured look, with tweeds, cable knit, brocade…
Or you can always throw on a t-shirt (a Blazers and Bubbly one 😀 ) and pair leather with leather!  Can't.get.enough.  Different leather weights and textures (like the quilted jacket in the look below) help this excess of leather work, so that it's not mistaken for a cat woman costume.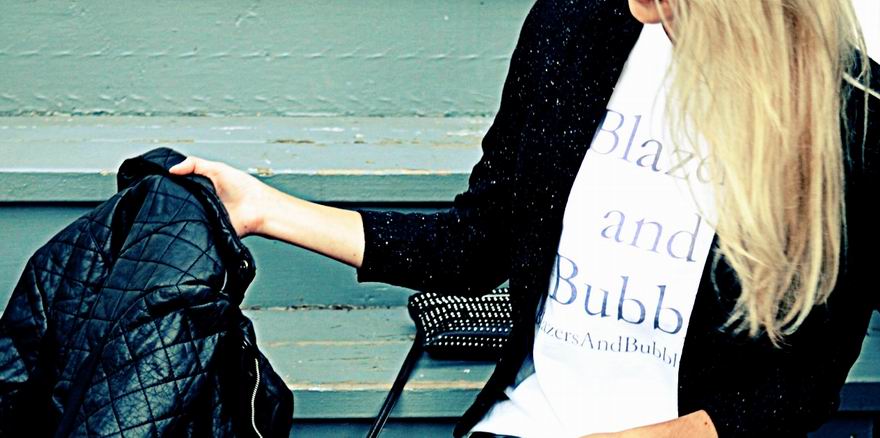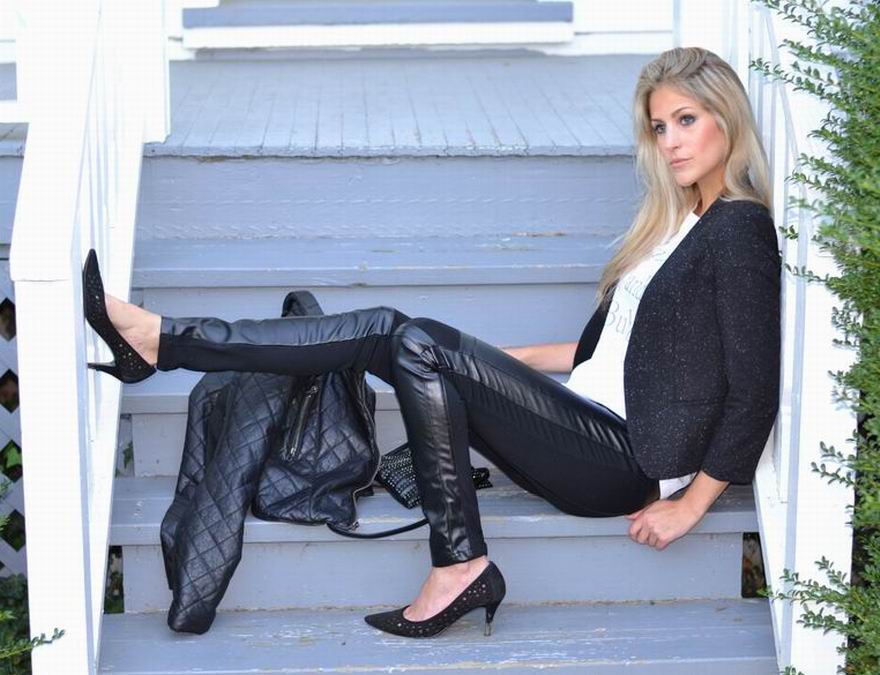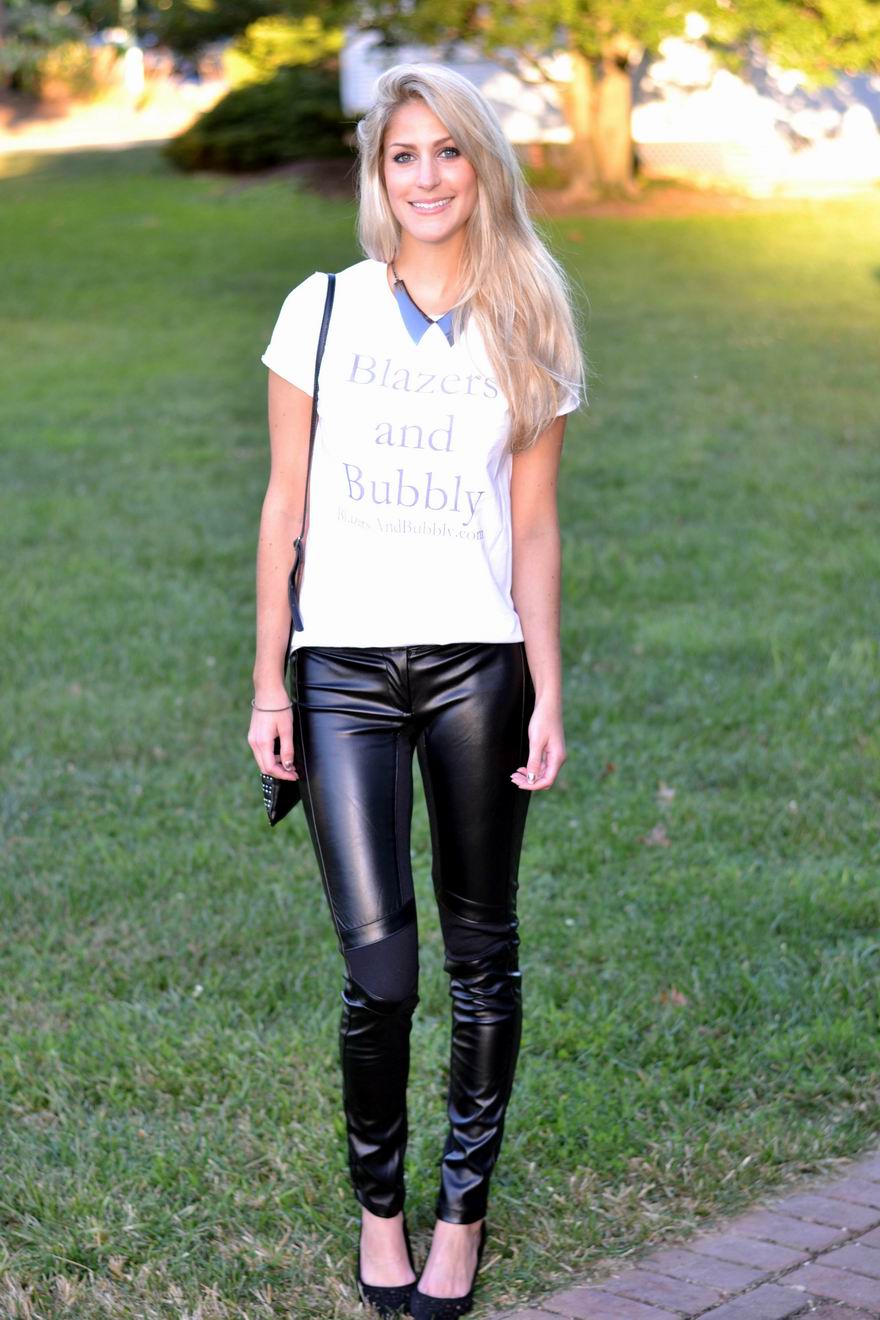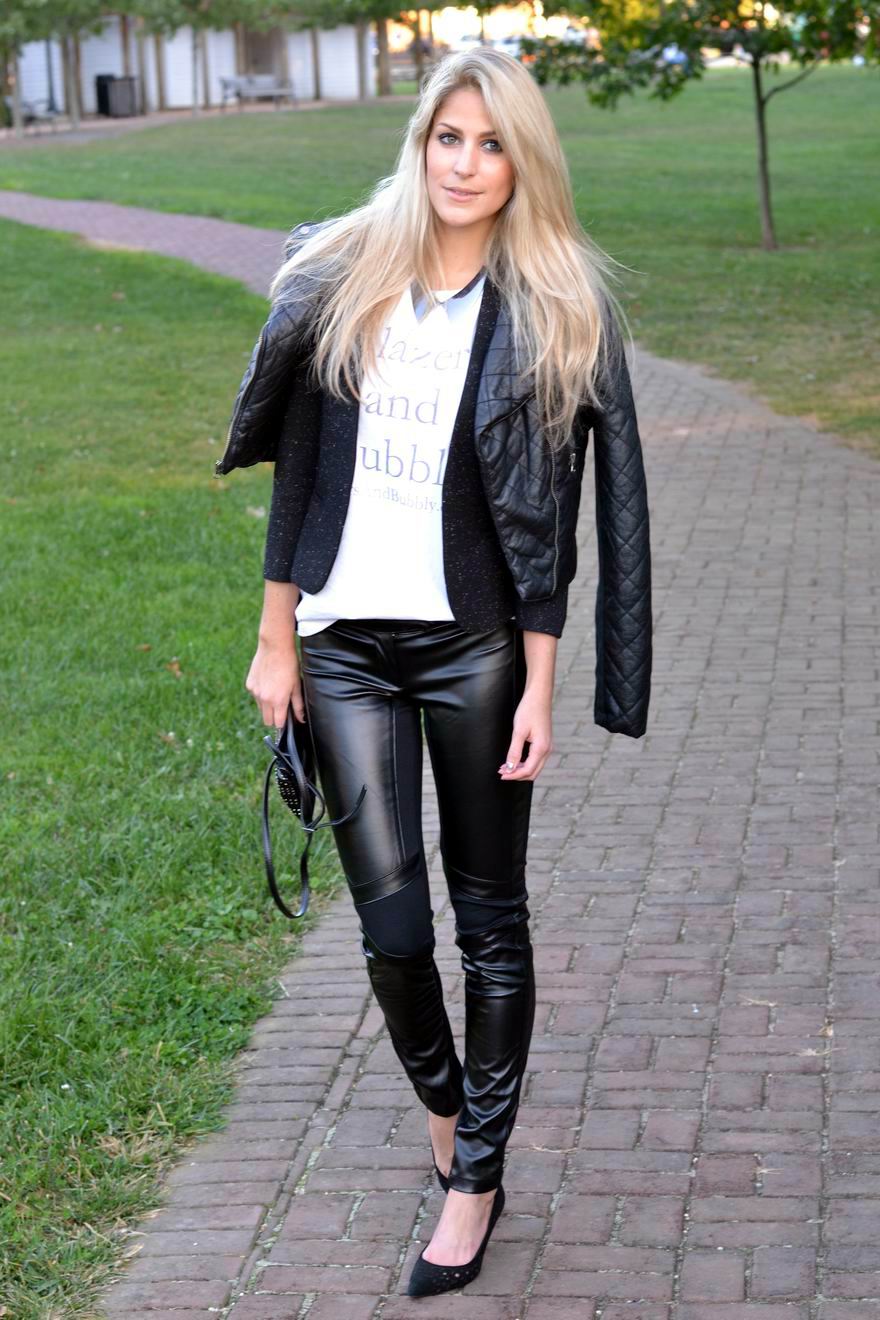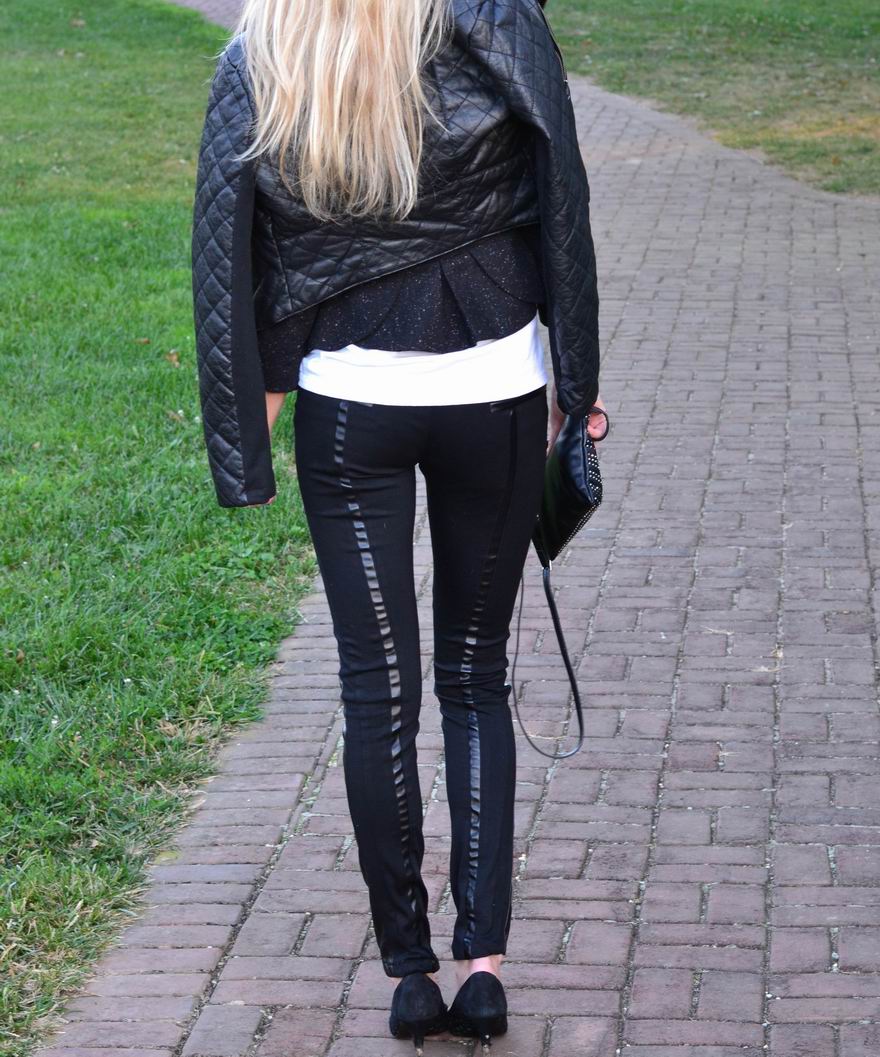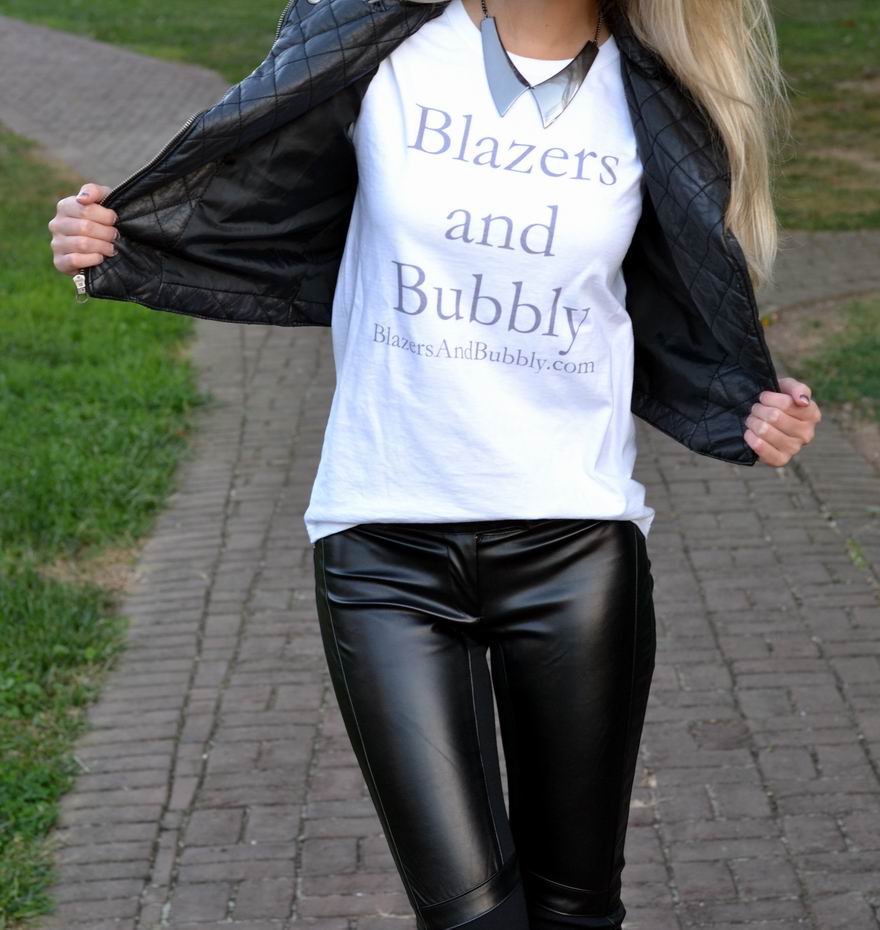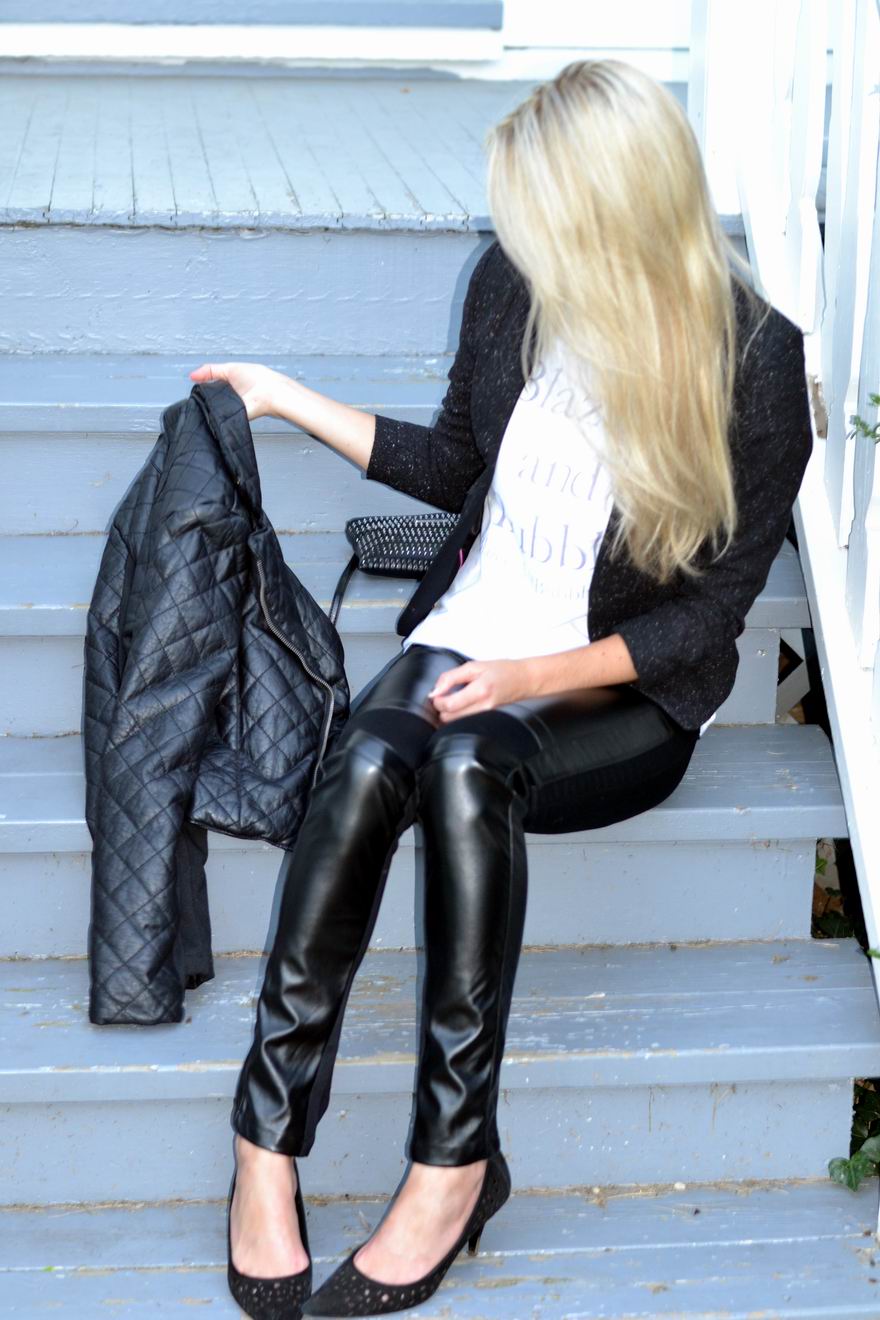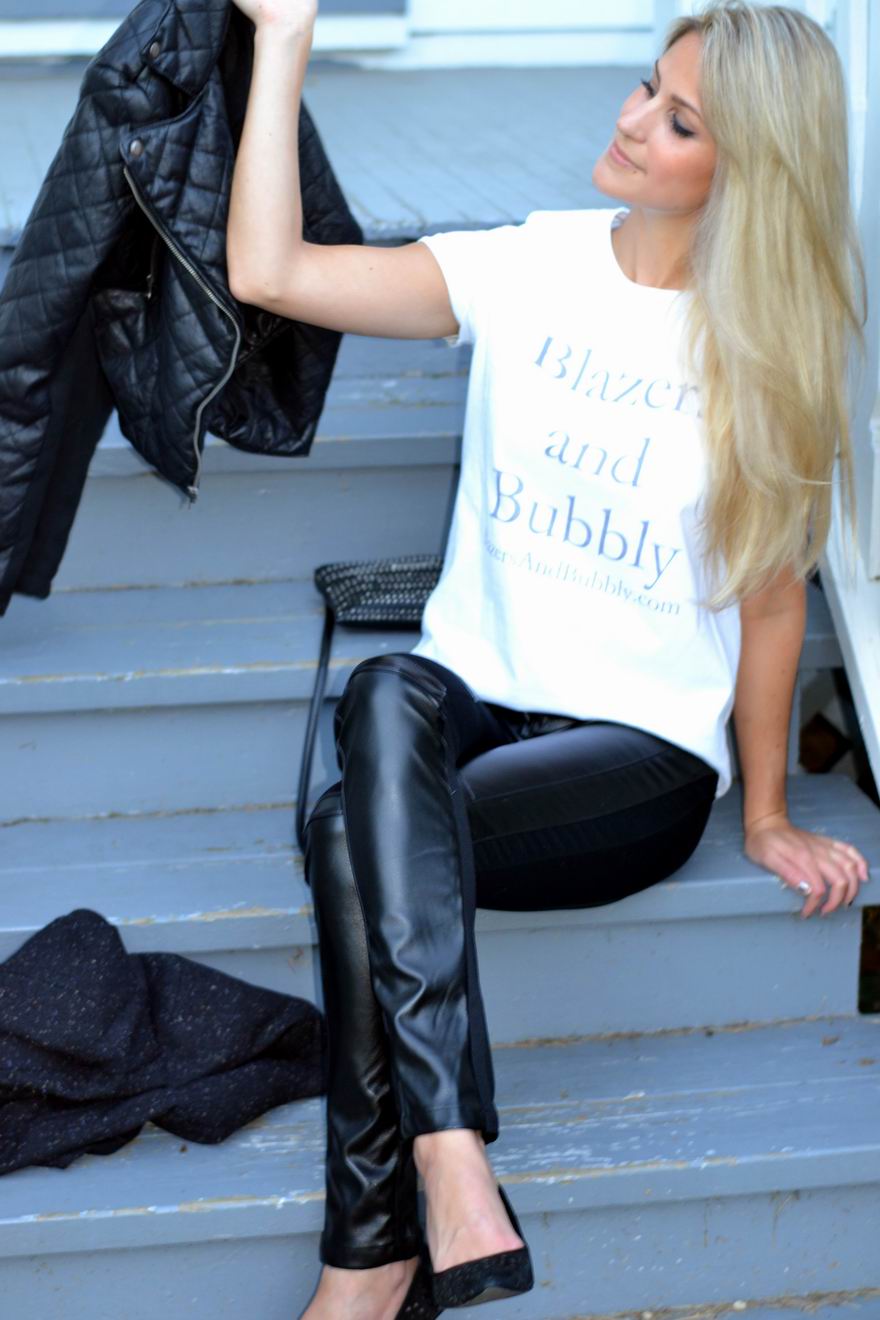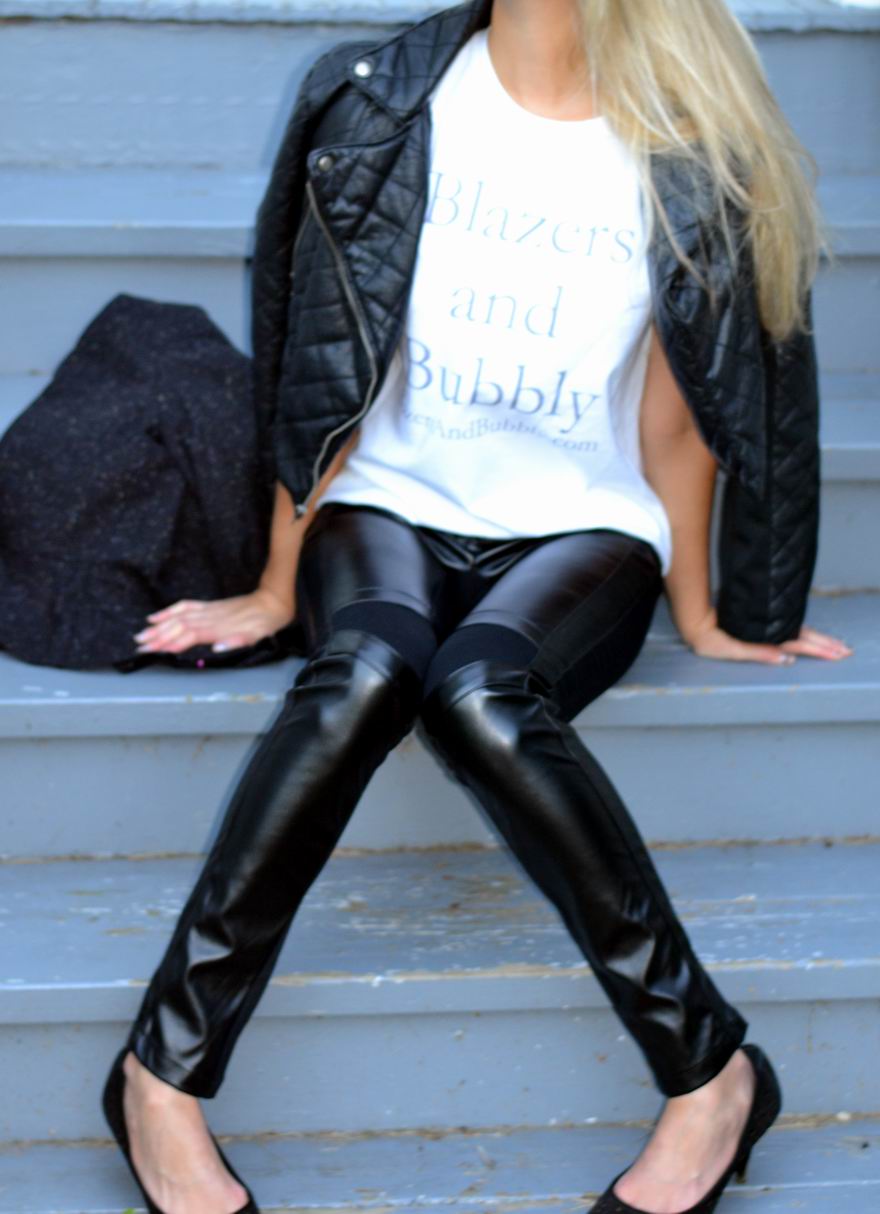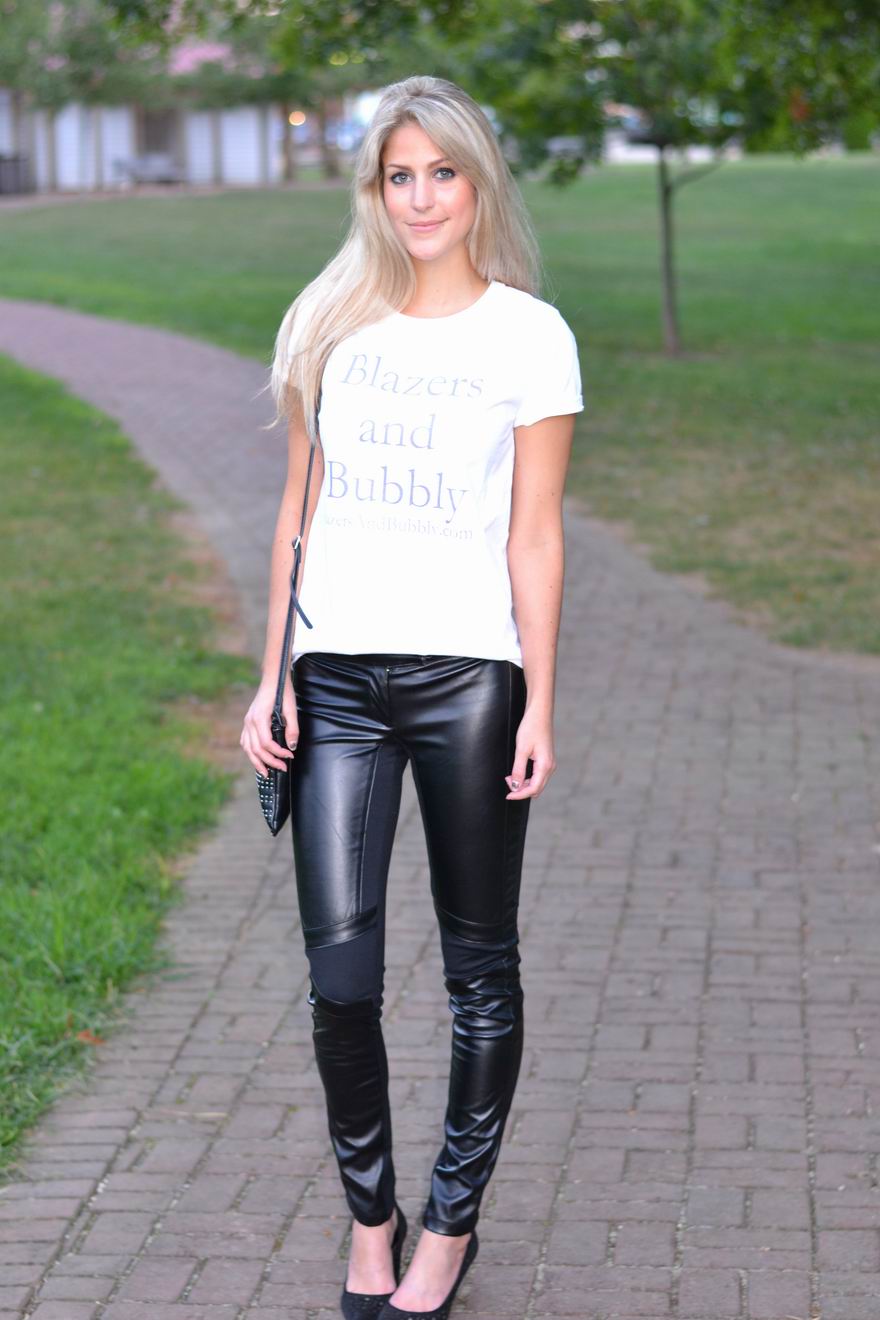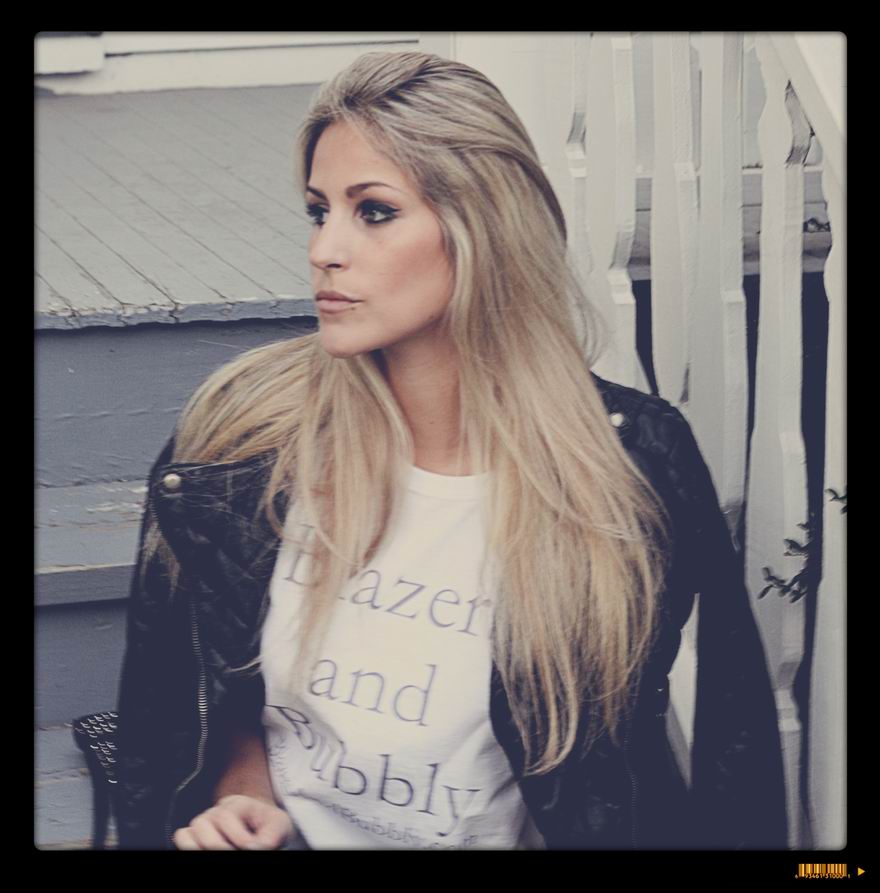 Here are a few ideas on leather pieces to include in your wardrobe for fall: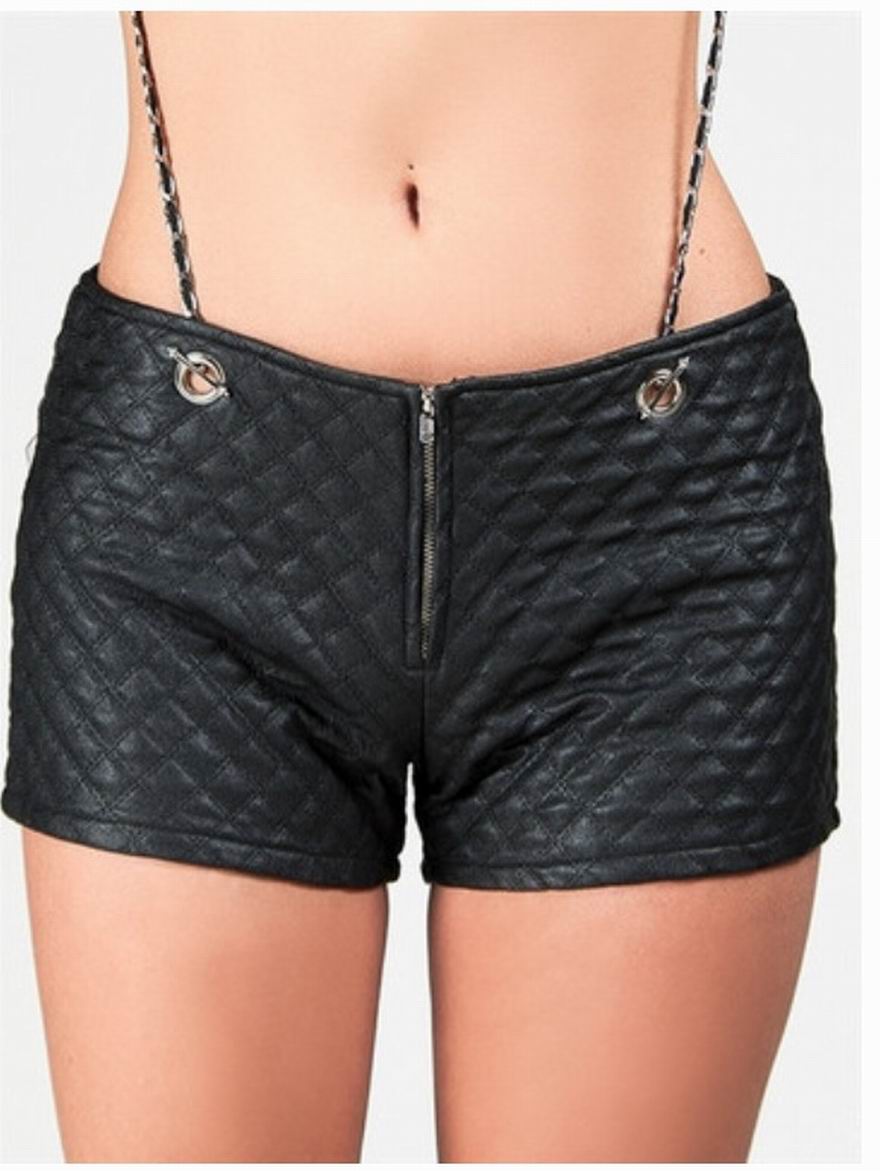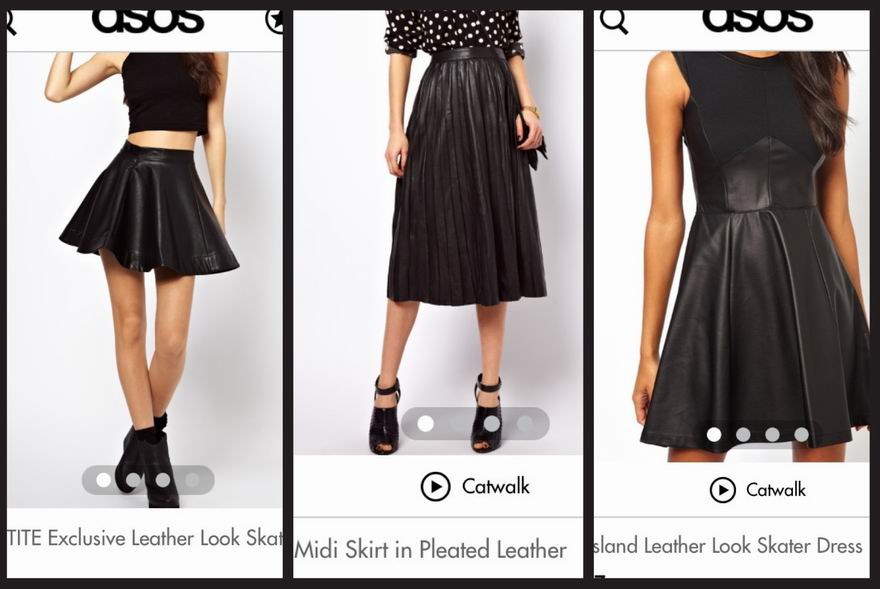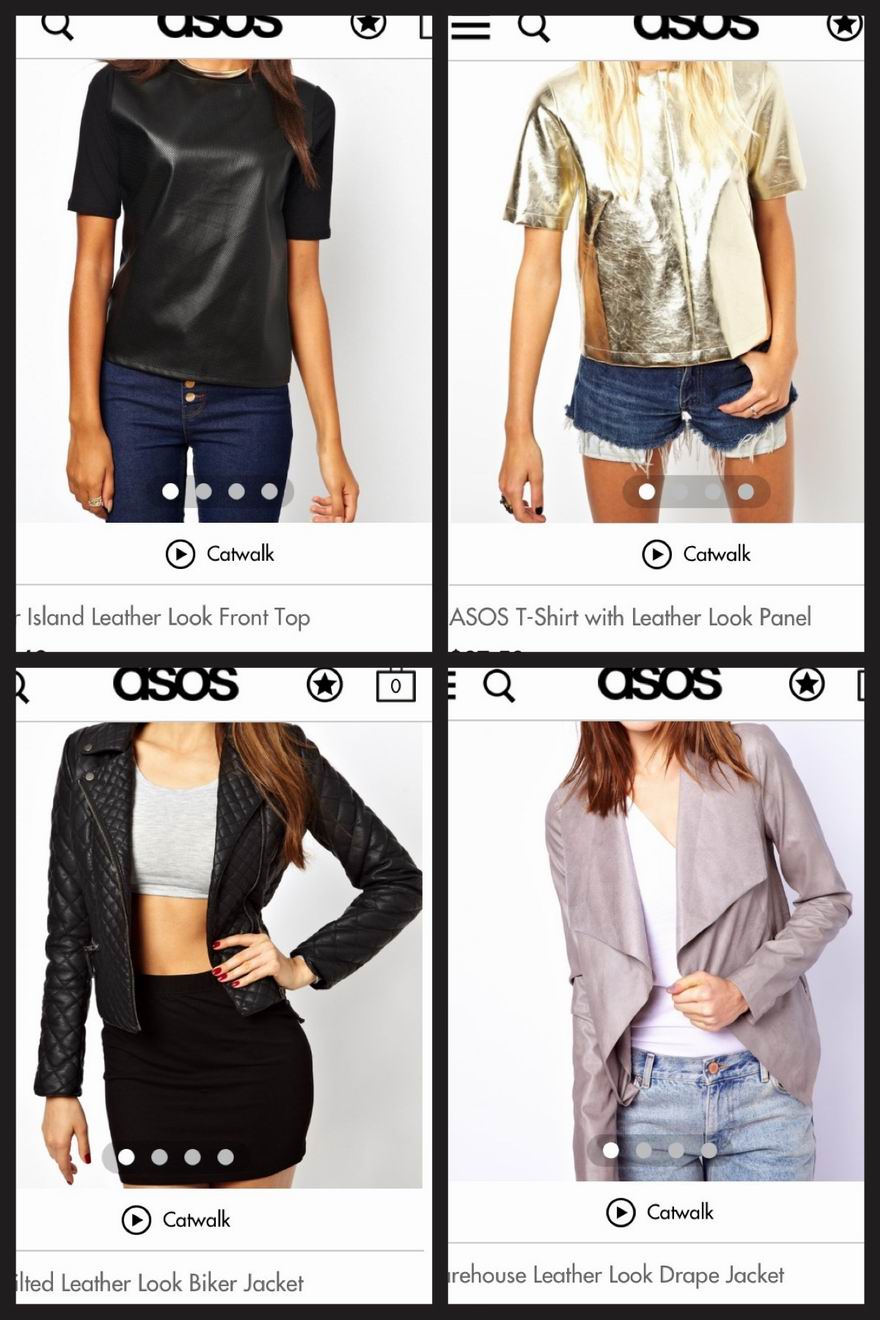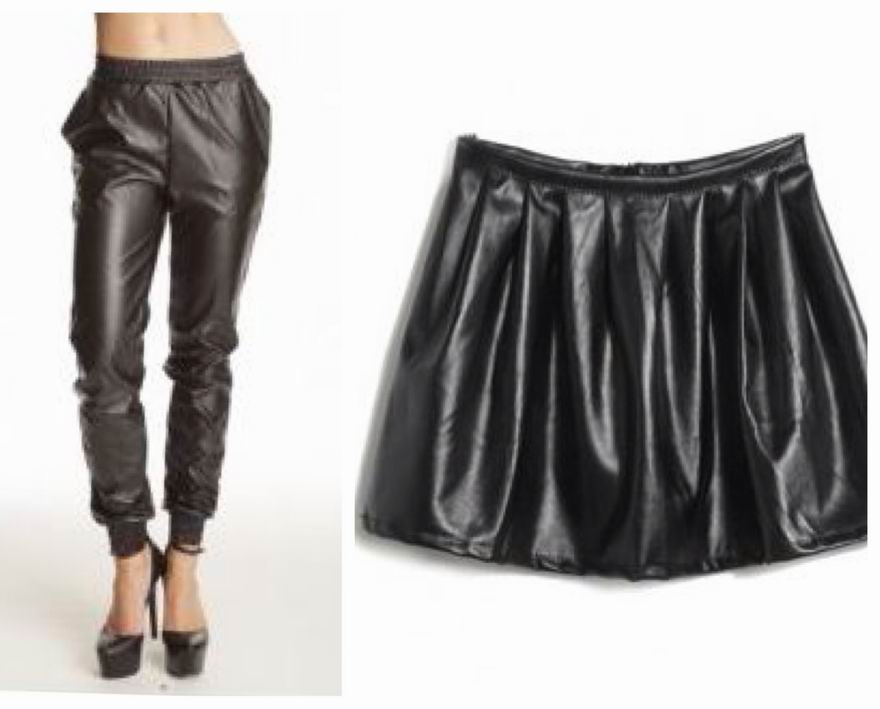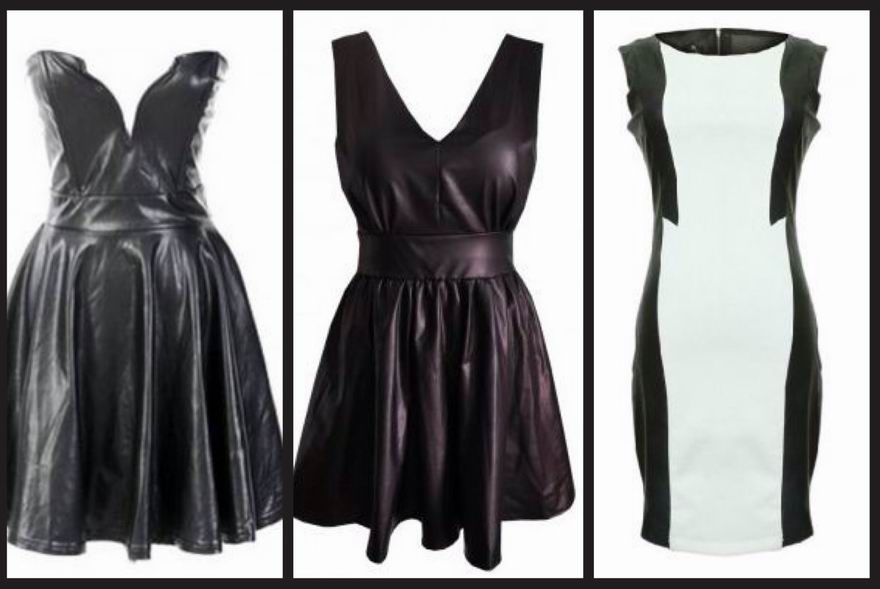 **I'd share where my pants are from if I could, but they were purchased last year in a random NYC store..