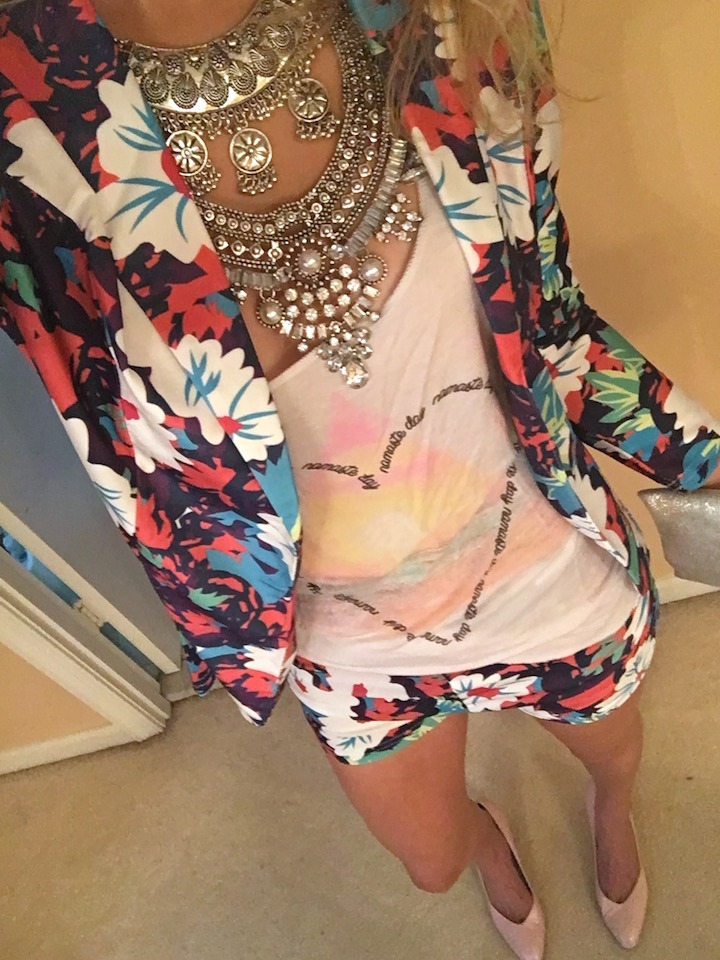 Matching Floral Set:
Ok, so the site I ordered this matching set from (Rosewe.com) does not cary the highest quality products (#cheap), but they certainly have some fun items.  And free shipping worldwide, no minimum!  Sometimes I think of "free shipping" as "free stuff" ha.  It pretty much is, when shopping on Rosewe.com…everything is insanely cheap.  Yes, that is reflected in the quality, but I was pleasantly surprised by how well the pieces fit.
It's like a couple of steps down from Forever21, and may or may not arrive exactly as pictured on the website..  Also, the shipping takes quite a while (about a month), but I knew all of this going into it and was happy with my piece when it arrived.  Although, I read reviews of some very unhappy customers, so shop at your own risk.
But If you want to try out a new, bold style of dress, crop top, matching set…, this is the place.  If you don't like it, no big, you probably only paid about $20 for it (including shipping).
Note: Rosegal and Rosewe are awfully similar.. cheap quality, takes forever to ship, most likely will not arrive as pictured.. Just wanted to throw that out there in case anyone had heard of Rosegal and thought it was more legit.
See this post for necklace deets.