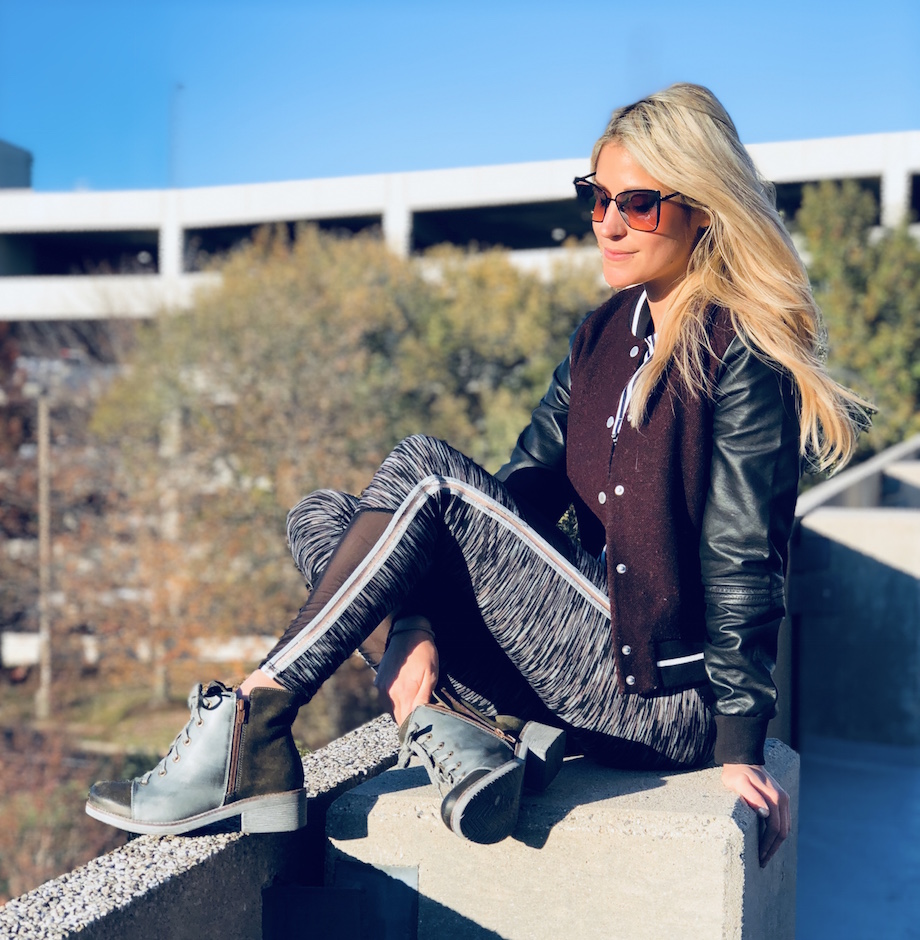 The latest boots that I'm living in are from Naot Footwear, a company all about walking in comfort.
I'm SO happy these companies exist, so that we don't have to succumb to wearing those big clunky orthopedic kicks for comfort ha!
Naot definitely knows how to construct a good looking shoe that checks the comfort box, and if you take a look at their site, you can see the full breakdown of their "uniquely engineered insoles", which are "a blend of natural latex and cork that are designed to replicate the shape of the foot".
The footbed "is flexible, soft, shock absorbent, supports the heel and alleviates fatigue and pain" and "are made of natural cork and latex and are covered in a pampering layer of suede. The uppers are made of high quality Italian leathers".
The boots that I selected are called "Groovy",

and oh em geee, they are so groovy ("Feeling Groovy" by Simon and Garfunkel is now playing in my head on repeat).
They have a zipper on either side of the ankle and contrasting leather/suede (available in 2 other colors as well).  They were a bit stiff when I first tried them on, but they seem to have softened and molded to my feet now (it helps that I wear them all of the time).  
I normally wear a size 7 in US sizes, but I'm on the smaller side of 7, so I chose a size 37 EU.
Naot shoes are available at Nordstrom, Shoes.com, Amazon, and many other sites..
So, happy Friday, happy shopping, and I hope these make your feet happy!