School Days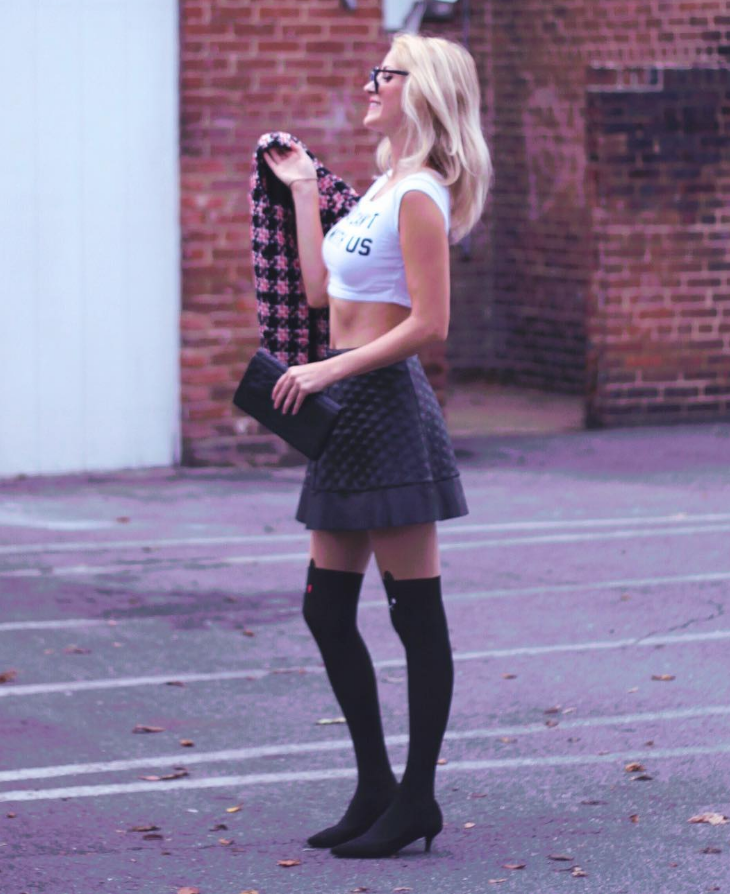 School Days:
School days, school days
Dear old Golden Rule days
'Reading and 'riting and 'rithmetic
 Taught to the tune of the hick'ry stick
You were my queen in calicoI
was your bashful, barefoot beau
And you wrote on my slate, "I Love You, Joe"
When we were a couple o' kids
I used to love that song when I was little.  My cutie grandfather would sing it to me in hopes of making me want to go to school (aka attempts to make me kick and scream less)– it didn't work.  The only school I ever enjoyed was college…and not just because that's the only place this outfit is completely acceptable.  And since I still don't know what age appropriate dressing is (are you comfortable/happy in it? WEAR IT), dressing like a schoolgirl from Clueless makes sense to me.
See links below for putting together a similar outfit: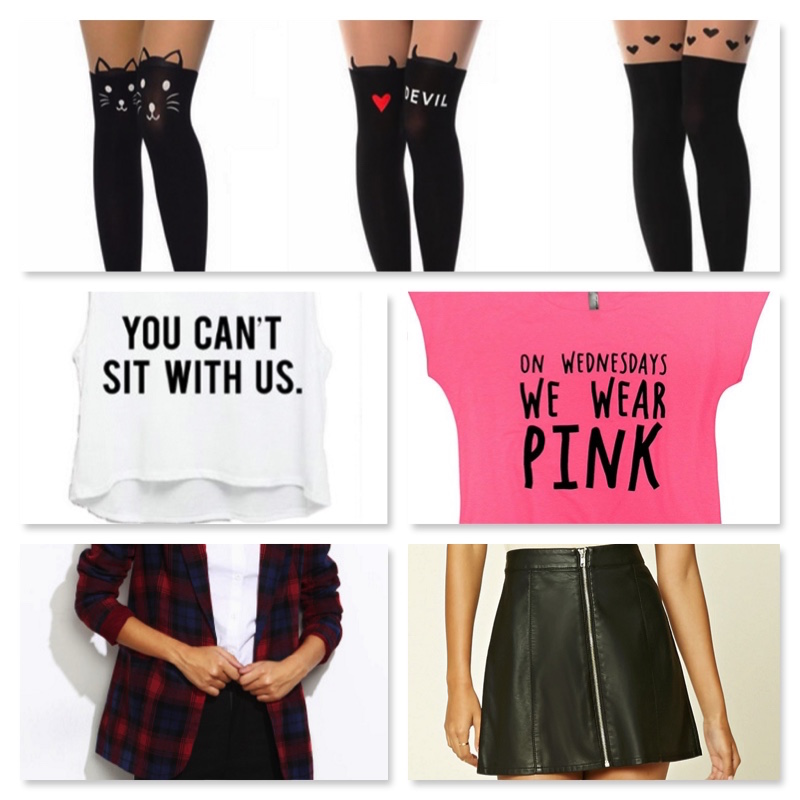 Thigh high tattoo leggings: Aliexpress.com, $3.89
You can't sit with us tank top: Luxeimprints.com, on sale for $21.99
On Wednesdays.. Tshirt: Amazon.com, on sale for $19.95
Checked blazer: Shein.com, on sale for $34.99
Faux leather mini skirt: Forever21.com, $14.90