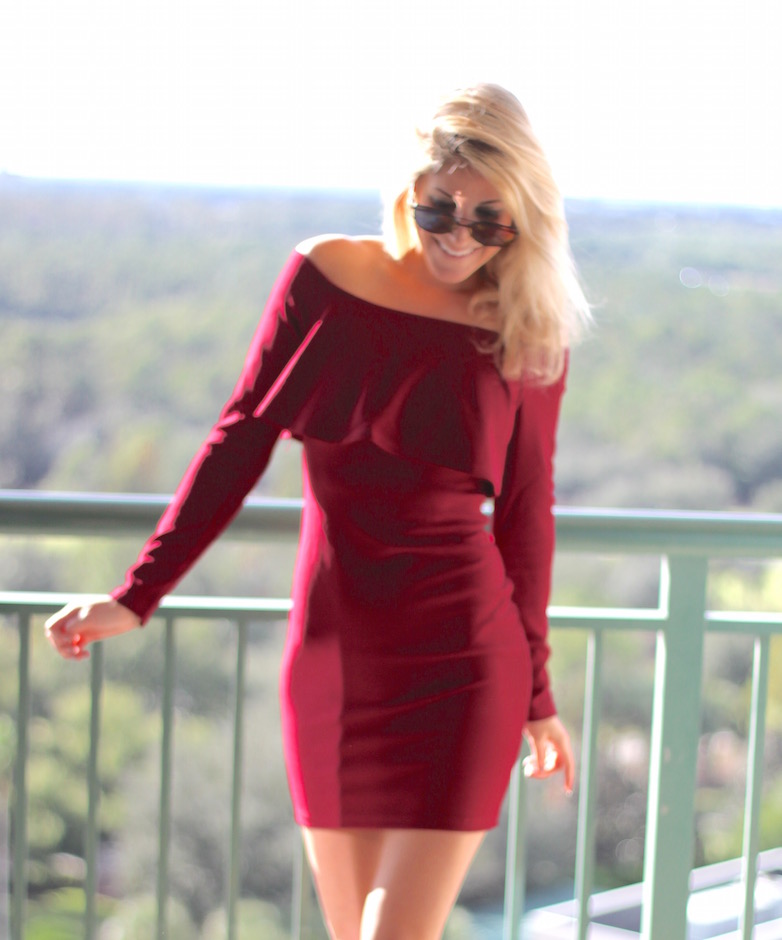 She In Party Dresses from SheIn.com: 
Yesss, a fresh new haul of dresses from She In!  I love blogger collabs..wearing & sharing is my fave!
Safe to say I'm addicted to Shein.com…nothing is crazy-expensive, and something always jumps out at me from their vast selection.  I'll see a shirt somewhere (whether through someone's IG account or those "stalker" advertisements that know us so well..), and at first glance think it has got to be an expensive designer item, and then it turns out to be under $20, from shein!
They have such fun, quirky items, but then they also carry perfectly polished party dresses, like the ones I'm wearing.  I'm absolutely loving the off-the-shoulder look, it's such a playful way to be sexy but tasteful. Snag your holiday dress today, while on sale!
Find the dresses here: