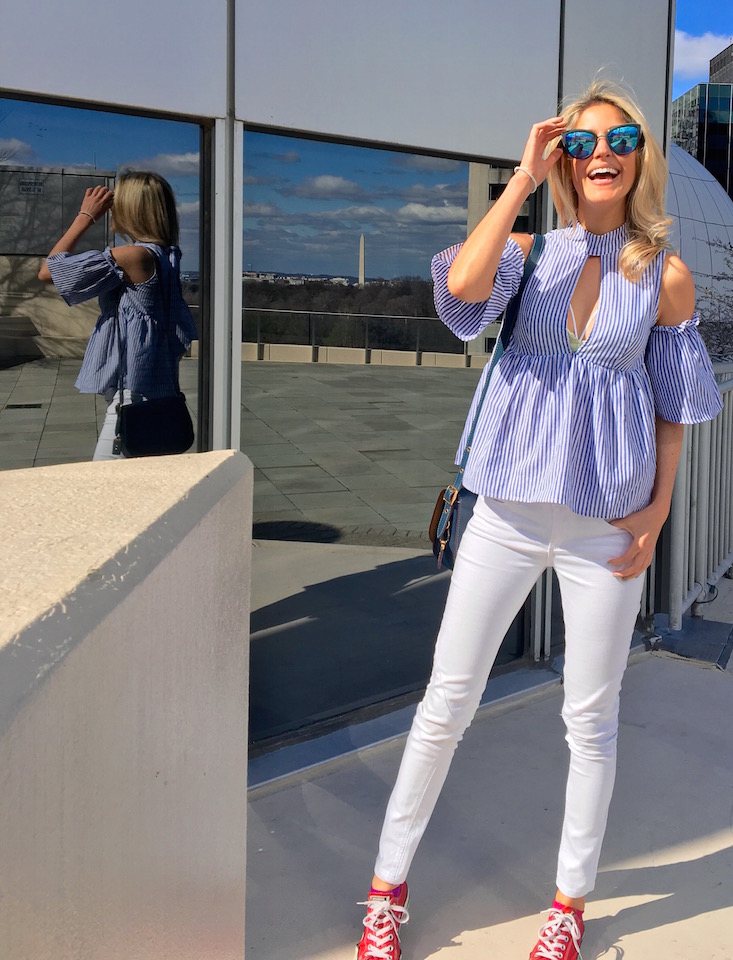 Striped tops– a classic spring wardrobe staple.
These two striped tops from SheIn.com are my latest go-to for feeling springy.  The navy blue  and white striped top has the cutest flouncy sleeves!  And the blue and white top is equally adorable, with its peek-a-boo shoulders and sash (which can be tied in front or back).
Note: The navy blue and white top looks black and white unless you're in the sun.
Wear with white jeans (or any color denim, really) or shorts; dress them up with heels.. brunching or dinner date, they do it all..
Find the dark blue and white striped, ruffle sleeve top here, and the peek-a-boo shoulder striped top here: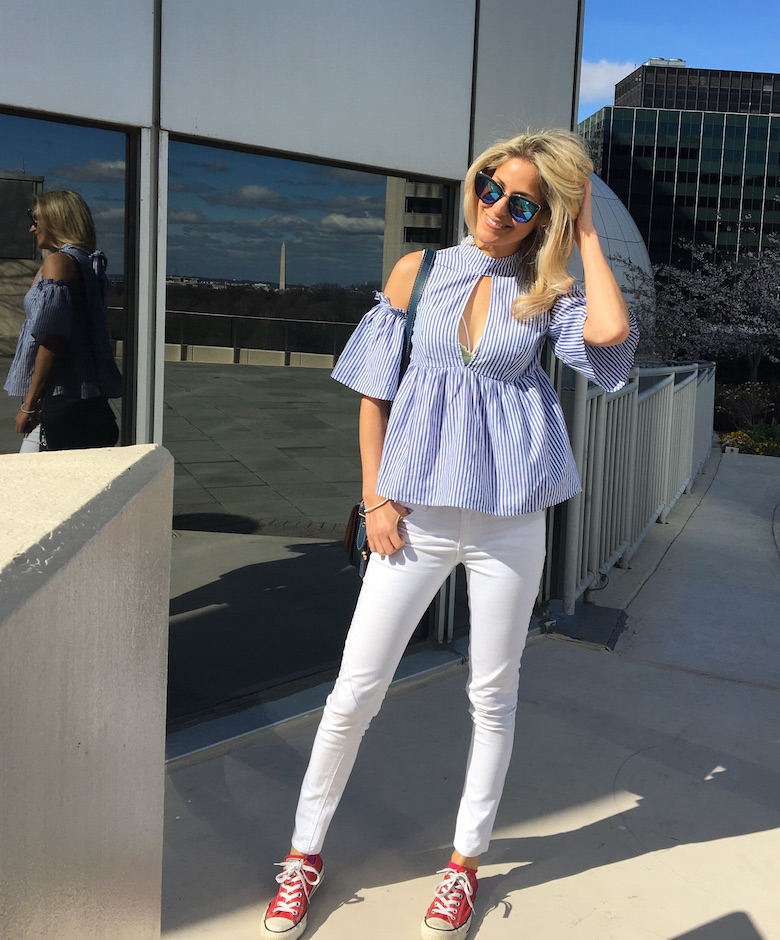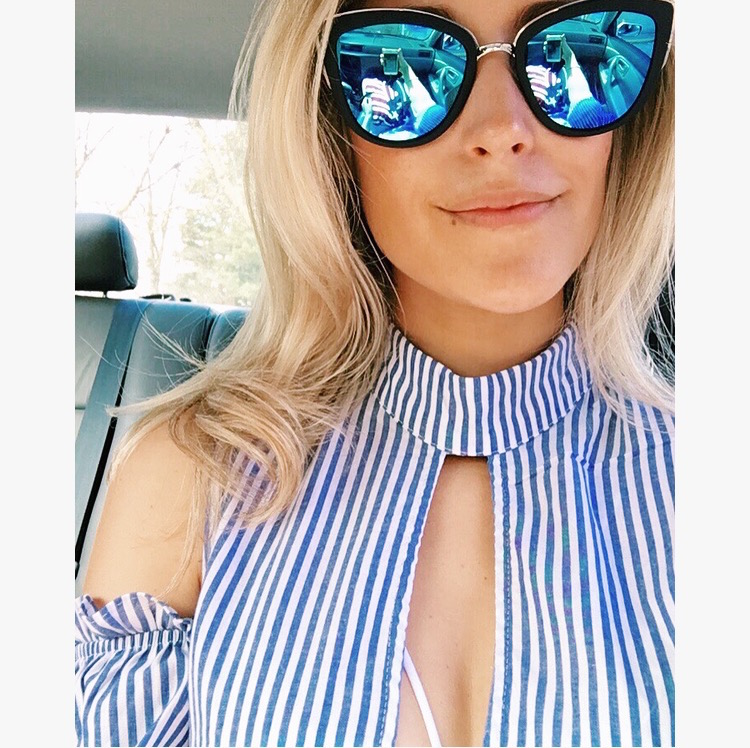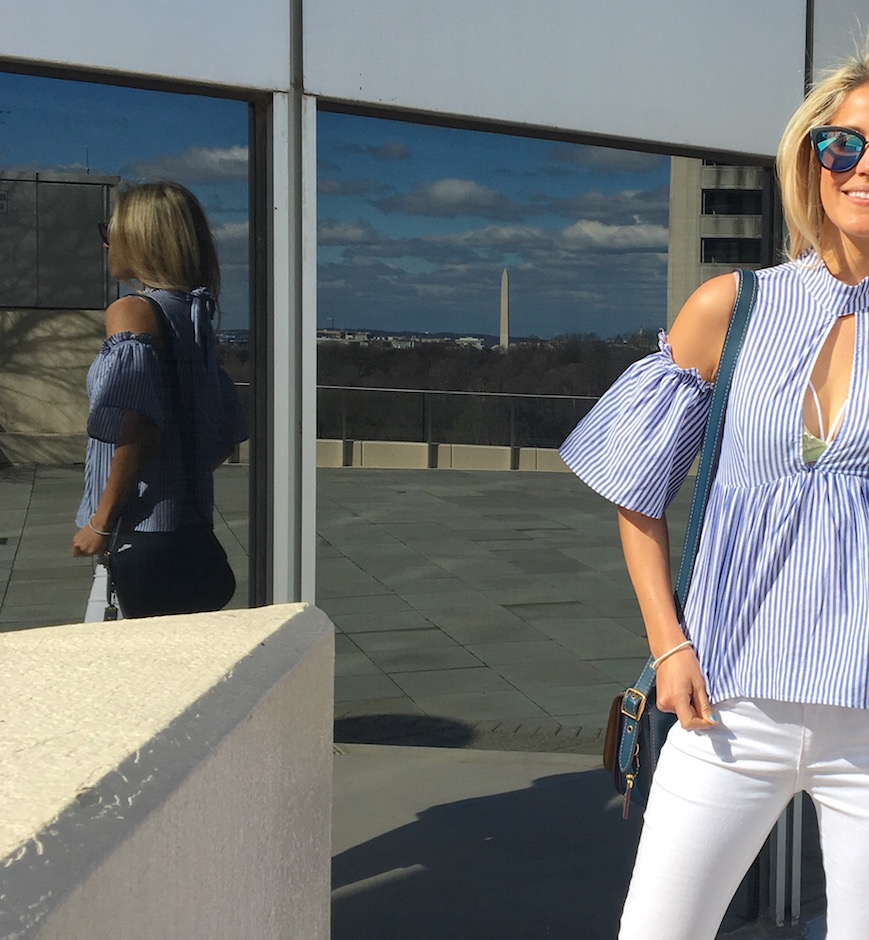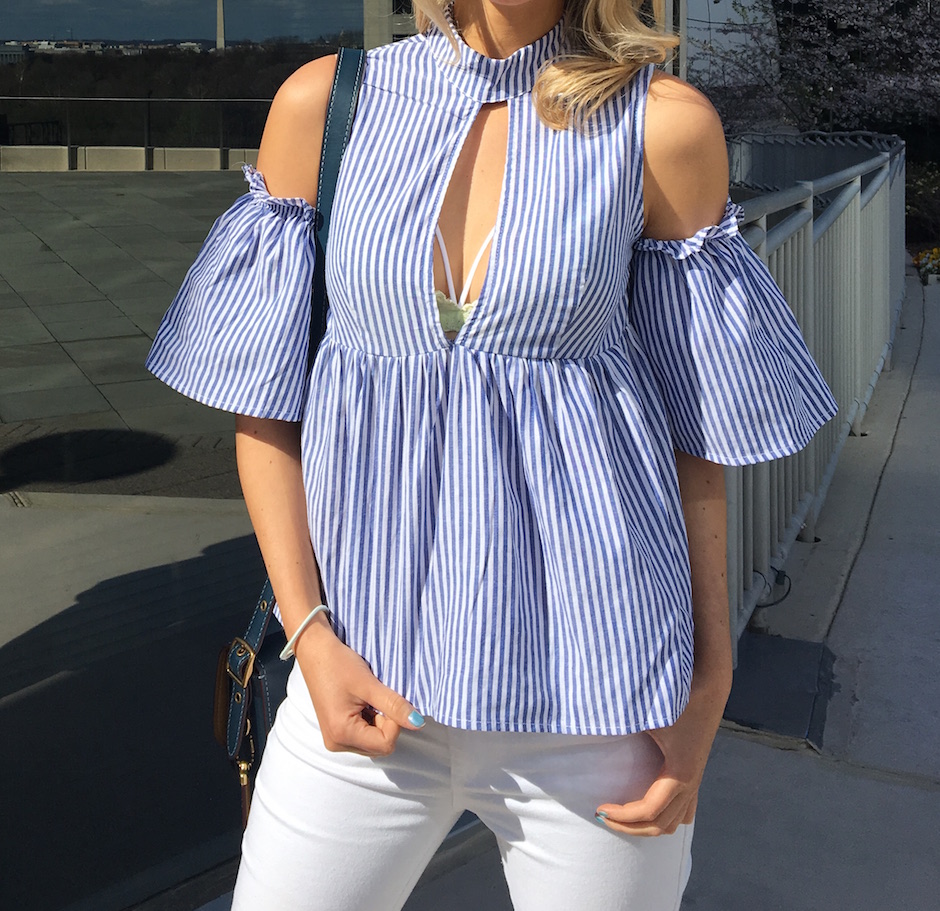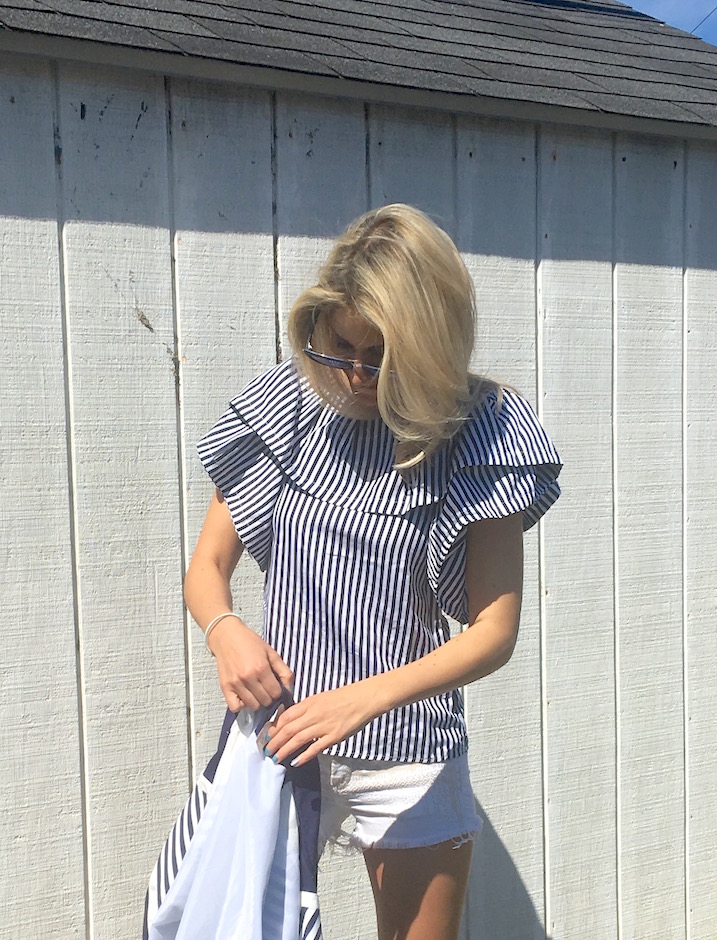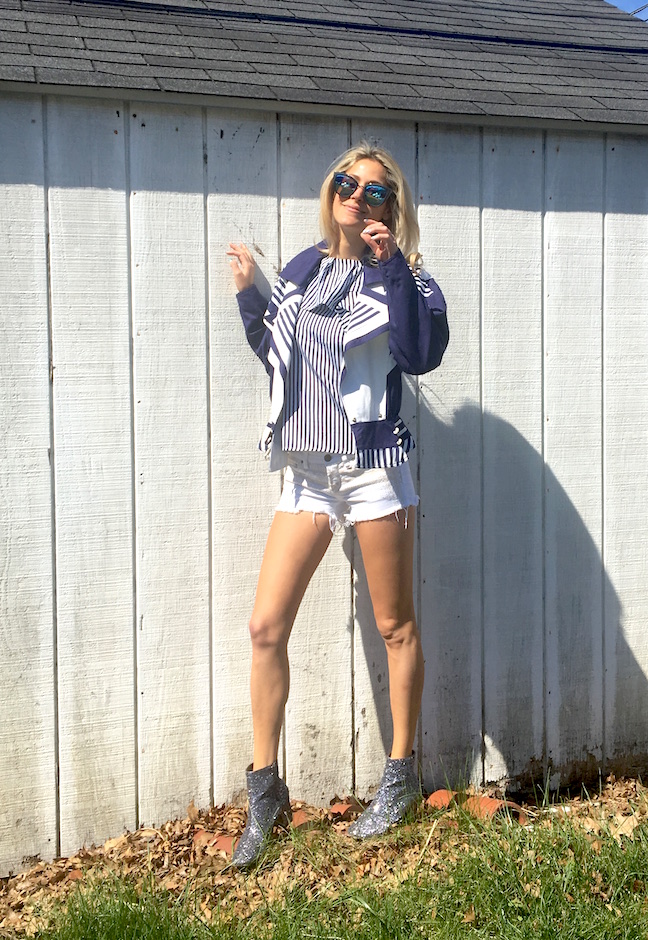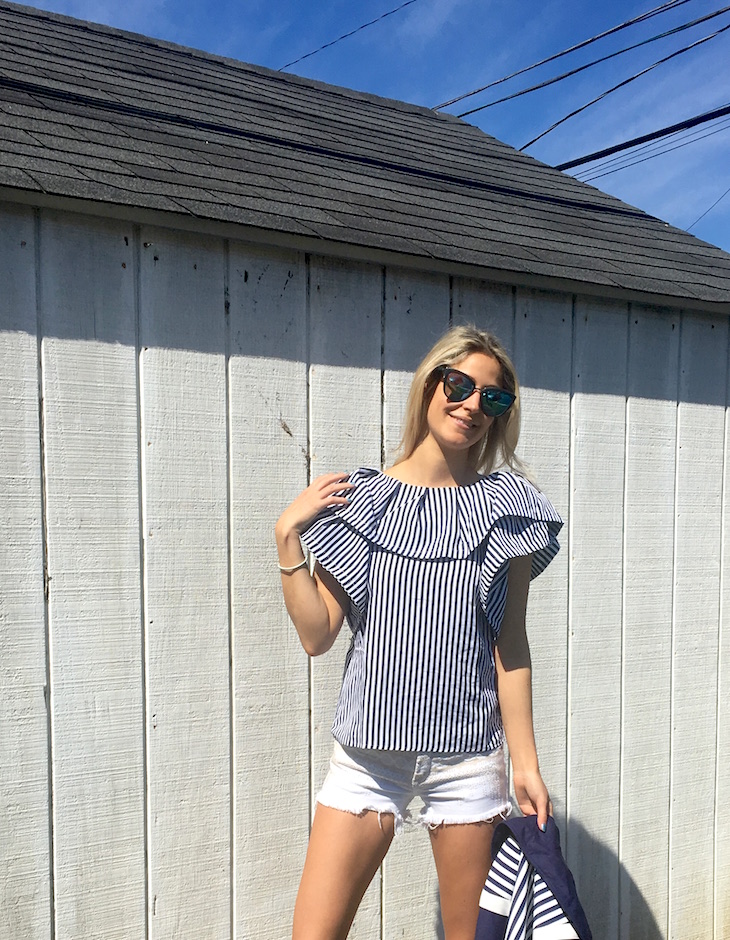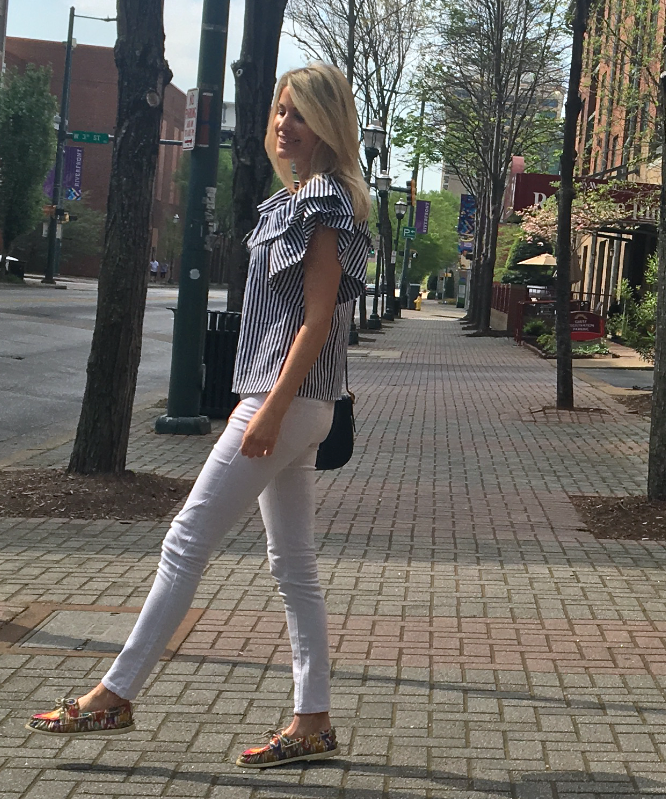 The only shot I got of the blue & white blouse tied in the front..