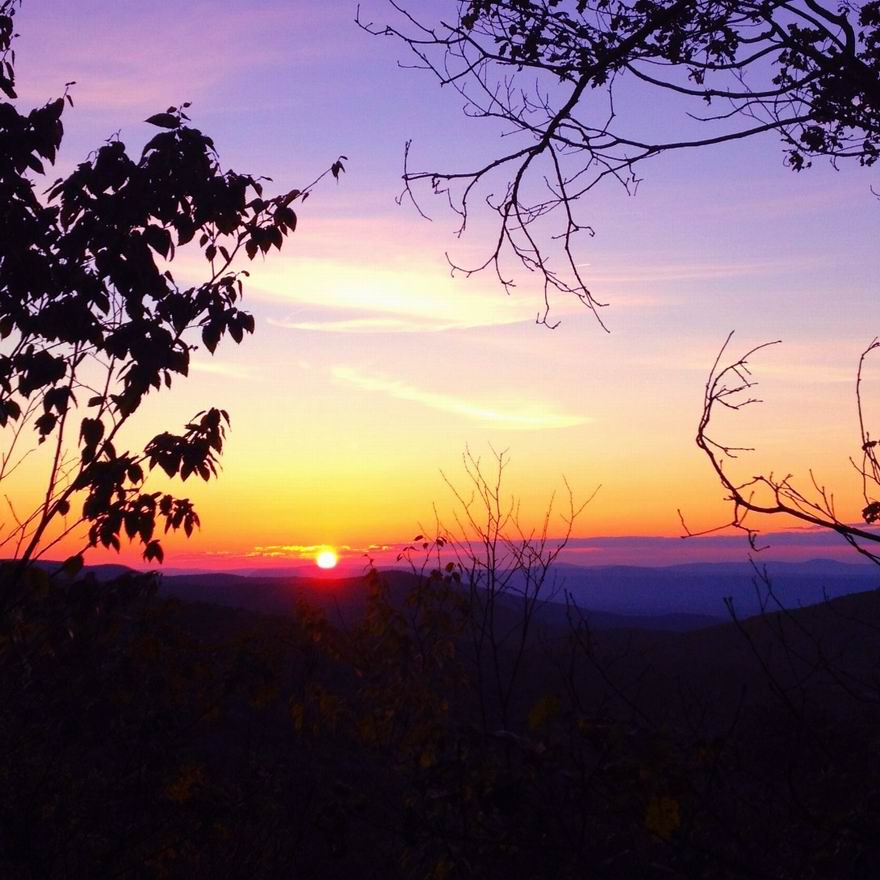 This was one of the most amazing experiences in the "great outdoors" that I have had, and I didn't have to stray too far from home.  I highly recommend planning a  sunrise mountain adventure of your own.
The boyfriend suggested waking up at 4am to hike through the pitch black forest……….and I was like oh ok, why not.  So (many) alarms were set for the morning and snackies were packed…some liquid eggs, "bacon", beverages..and we even remembered the hot sauce.
Despite GPS-ing the hike that I had in mind for us, we got lost and ended up at a different area entirely.  Shocker.. Luckily there are plenty of hiking trails around there, so we drove up and up until we found a spot to park.  After 20 minutes of hiking through an extremely dark forest, with headlamps on (woo, headlamps!), flashlights/phones in hand, and a brave face (warning- there will be strange forest sounds..aka squirrels that may or may not be bears), we found a perfect fire pit spot to set up.
We didn't have to wait too long for the sun to rise, and it was agreed that the thrill (aka fear) was worth it, once that big, beautiful ball of fire finally peaked over the mountains.
I suggest trying this out at Tibbet Knob or Big Schloss, in Shenandoah Valley.  See this post for more.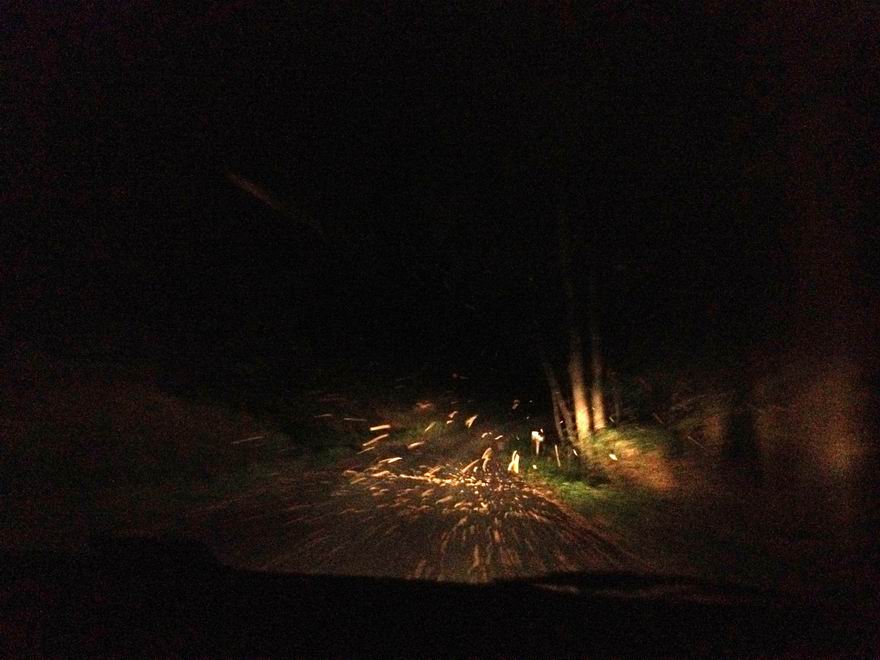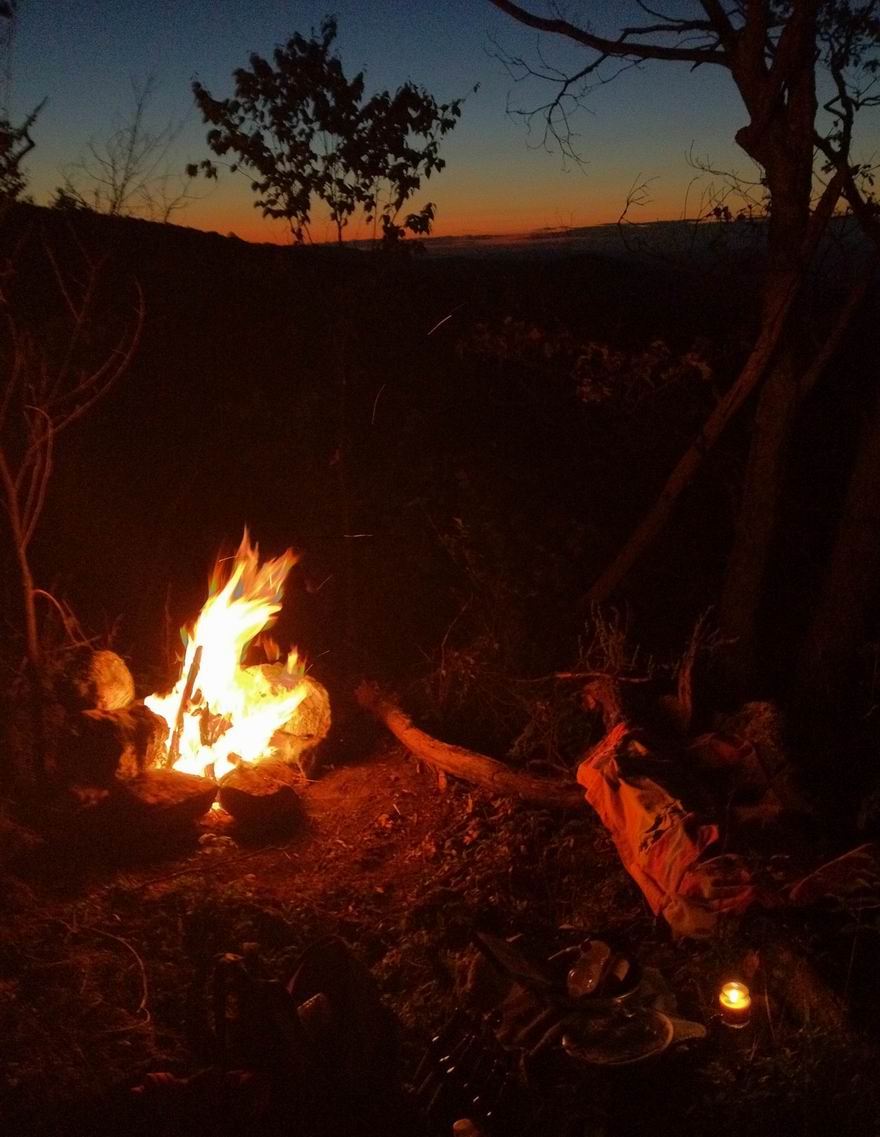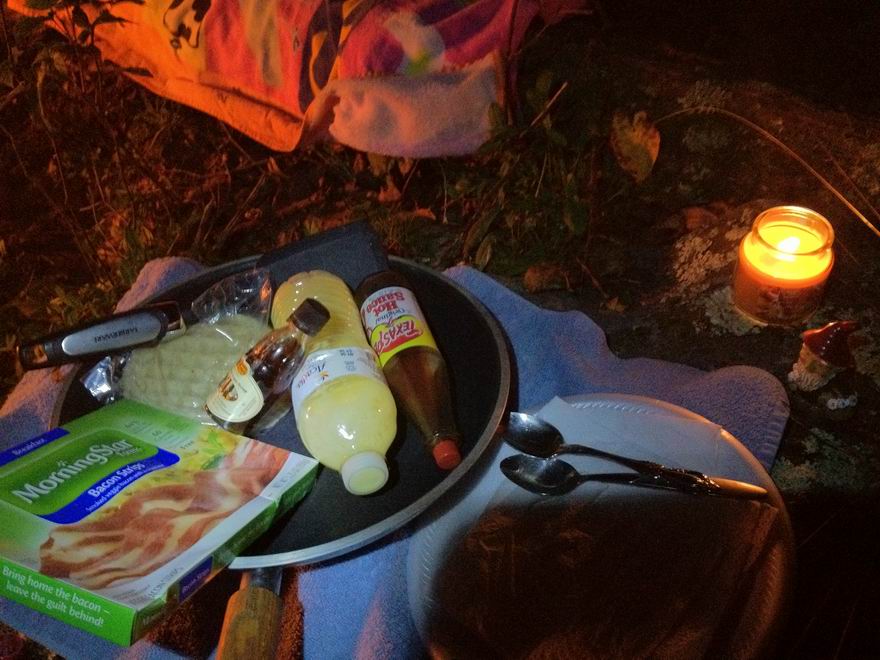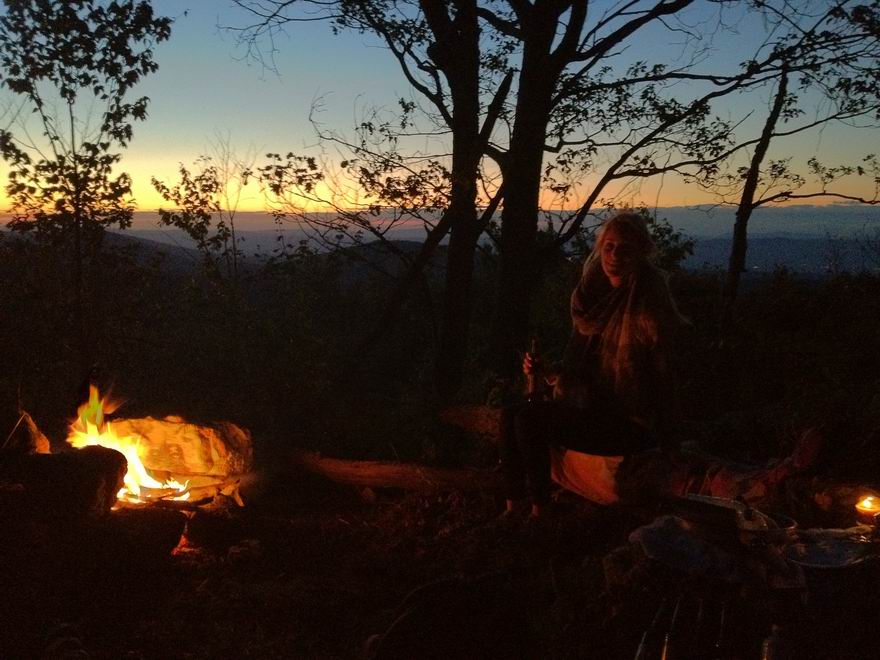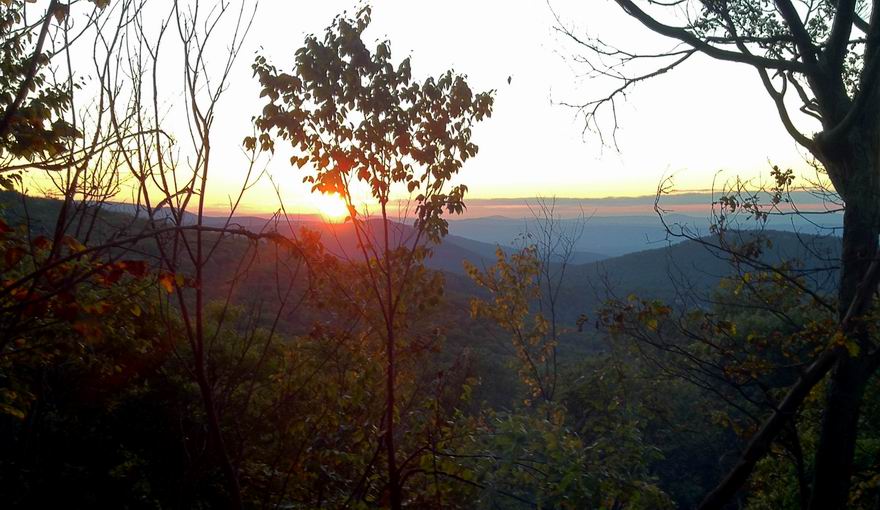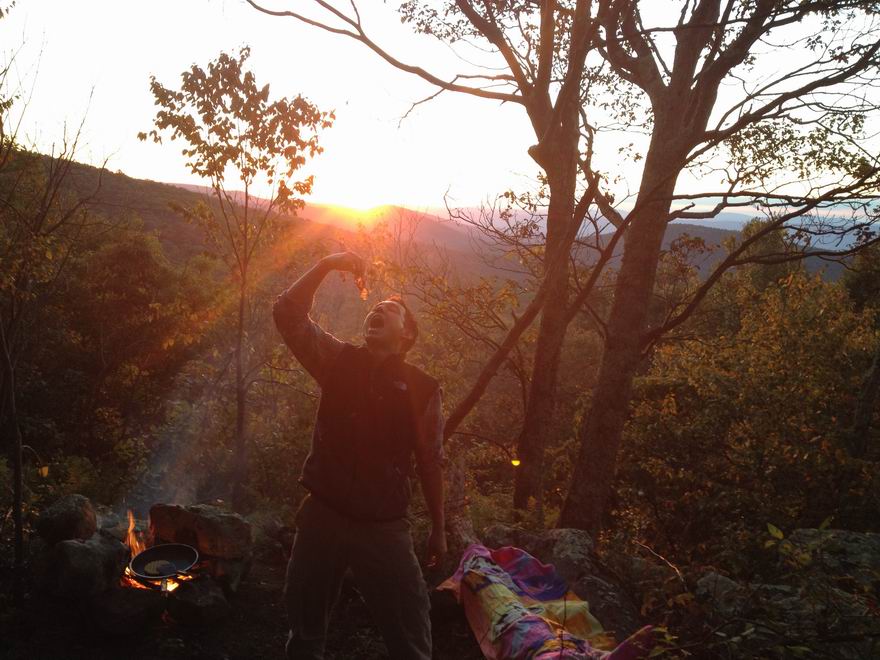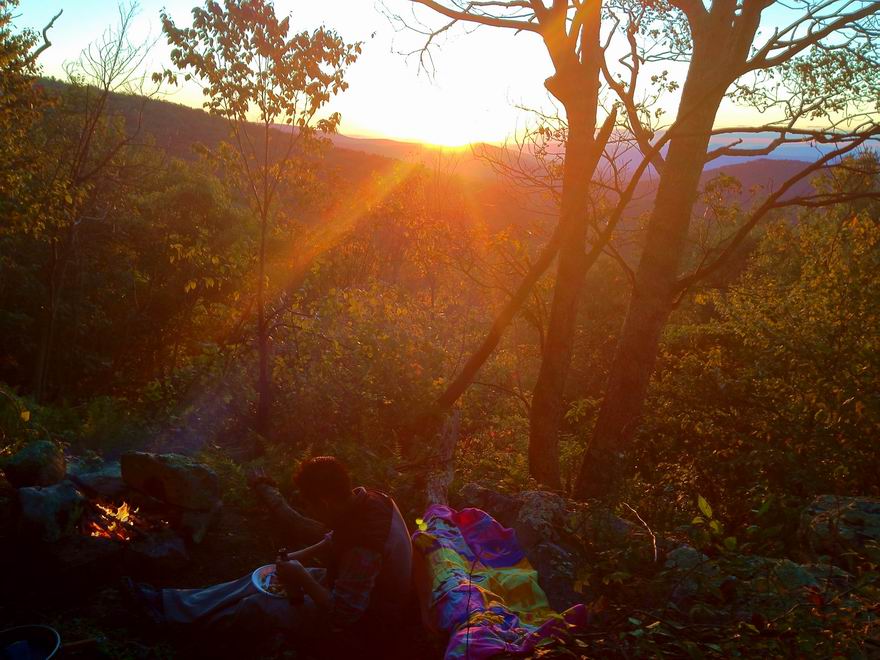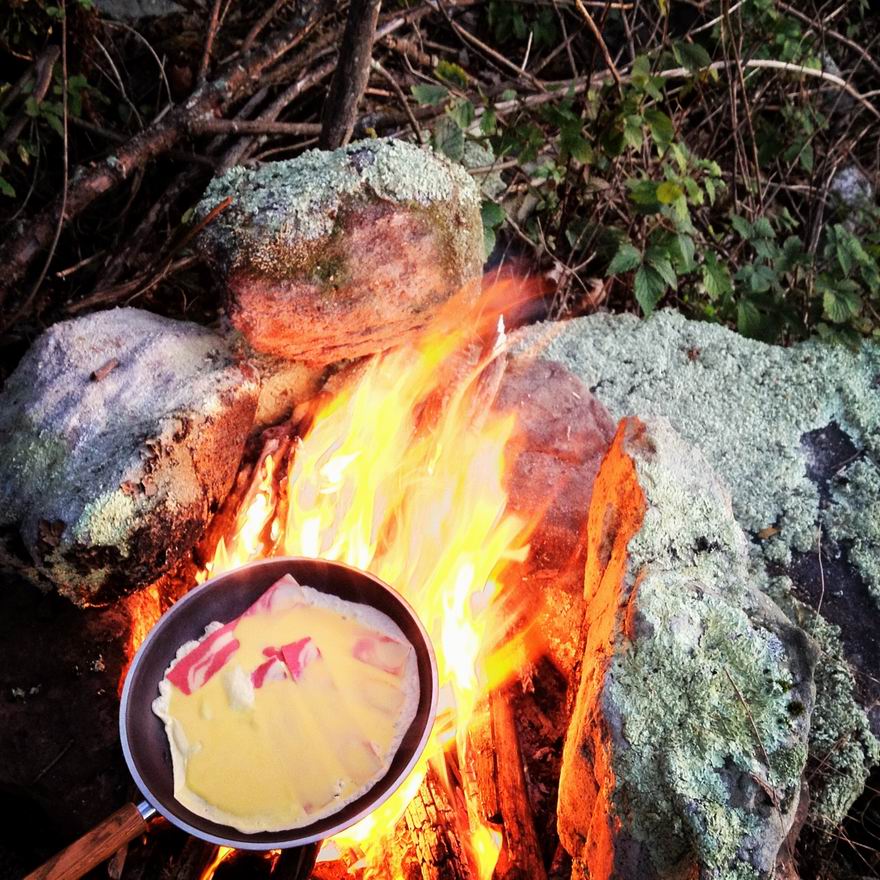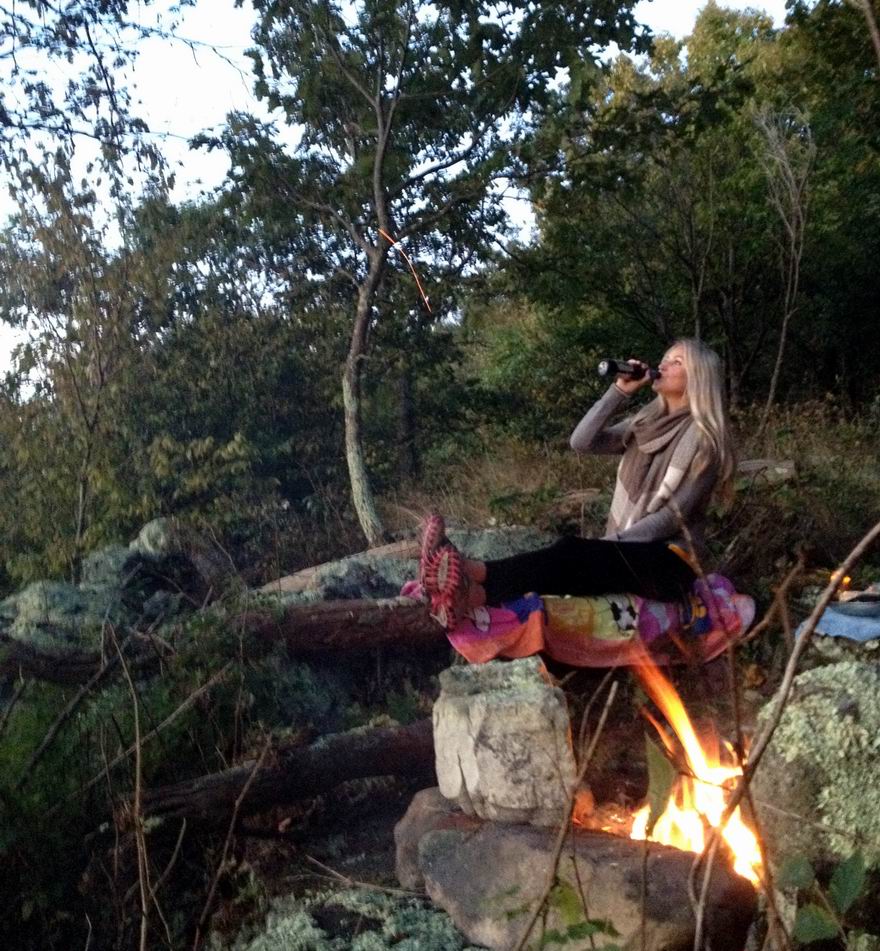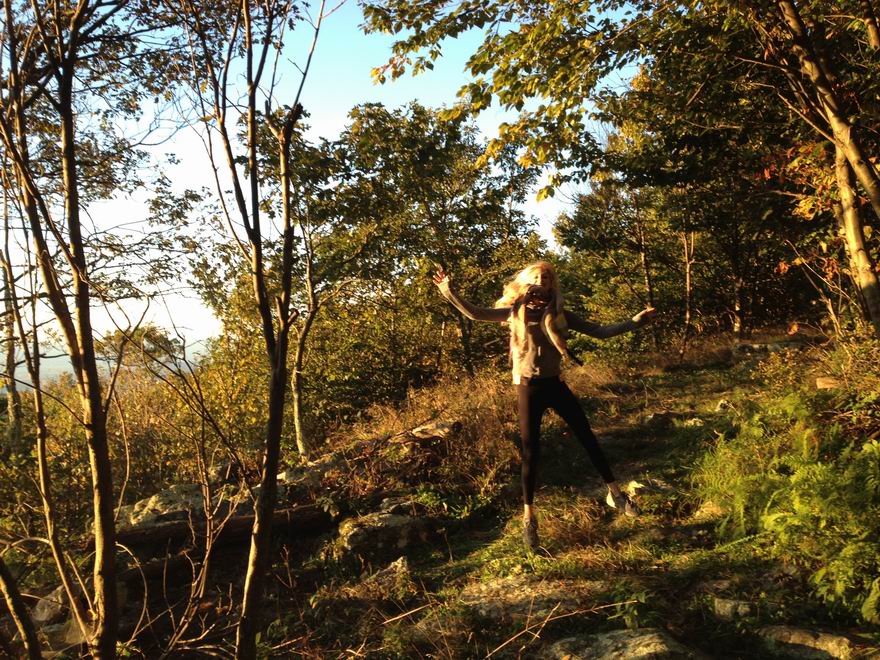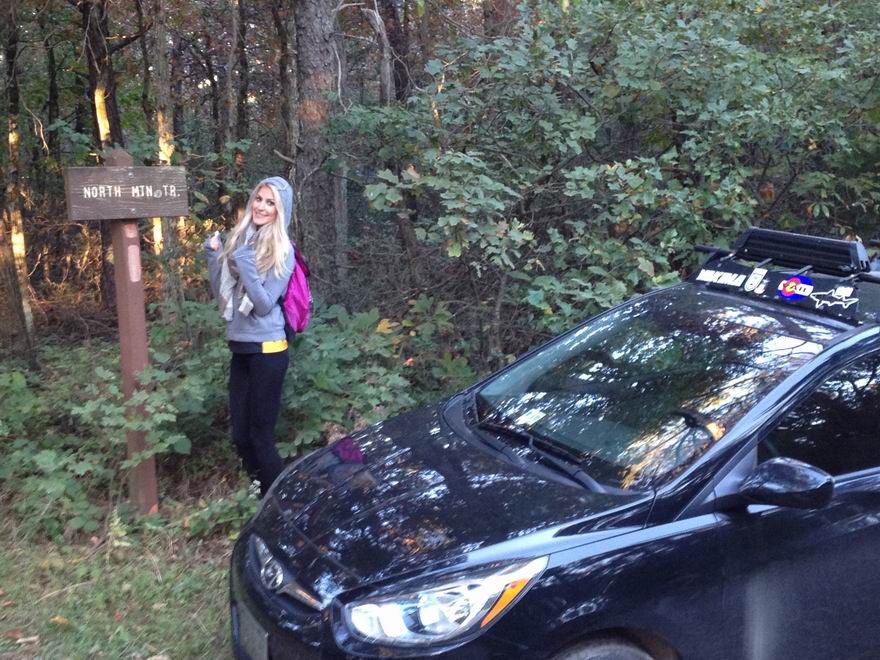 On the way out it was light enough to see what trail we were on!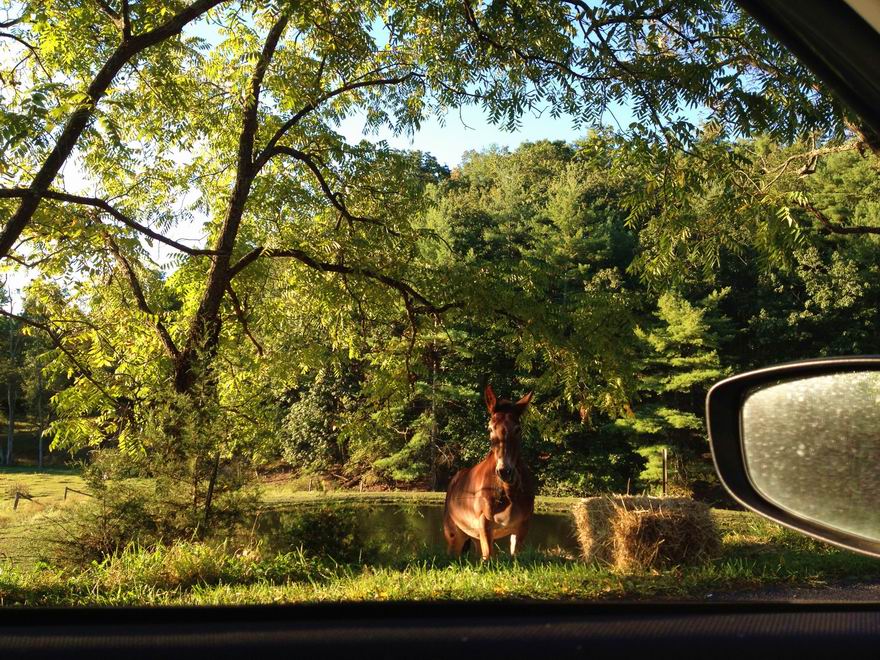 Passed  by this cutieface on the way home after the hike.