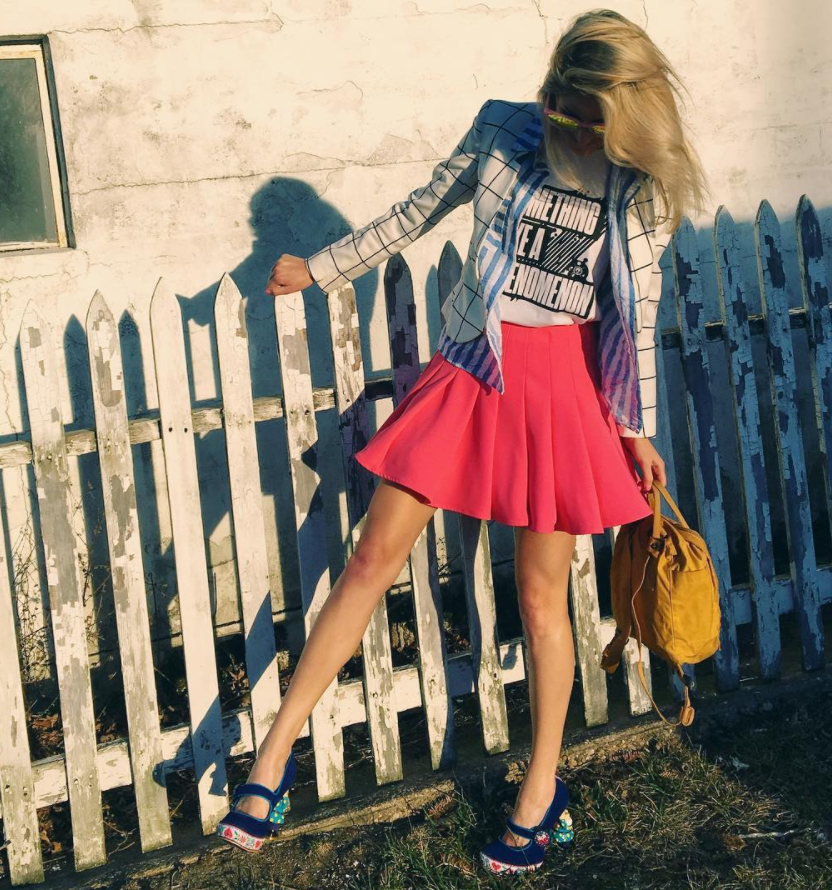 Dressing up a casual top is always a good idea.  It's a go-to for achieving an effortless, stylish look.  Pair a t-shirt (with a fun message, like all of Tailored Rebel's gear) with a mini or maxi skirt and heels..
Of course, TR's comfy apparel options can also be worn snowboarding (see pic below) or on an urban hike ha (also below..).   Sleep, travel, glam up, or be active in these tops.  So many options!
And I love what this brand is all about—  "A Tailored Rebel is someone who exhibits extreme independence, one who goes against what others may perceive as unconventional, yet goes about it in a very distinguished and sophisticated nature. A Tailored Rebel is a trendsetter, one who brings forth innovative concepts. A Tailored Rebel carves his own lane and writes his own story."
So, to all my fashion forward trendsetters that march to the beat of their own drum, I think Tailored Rebels is right up your alley.