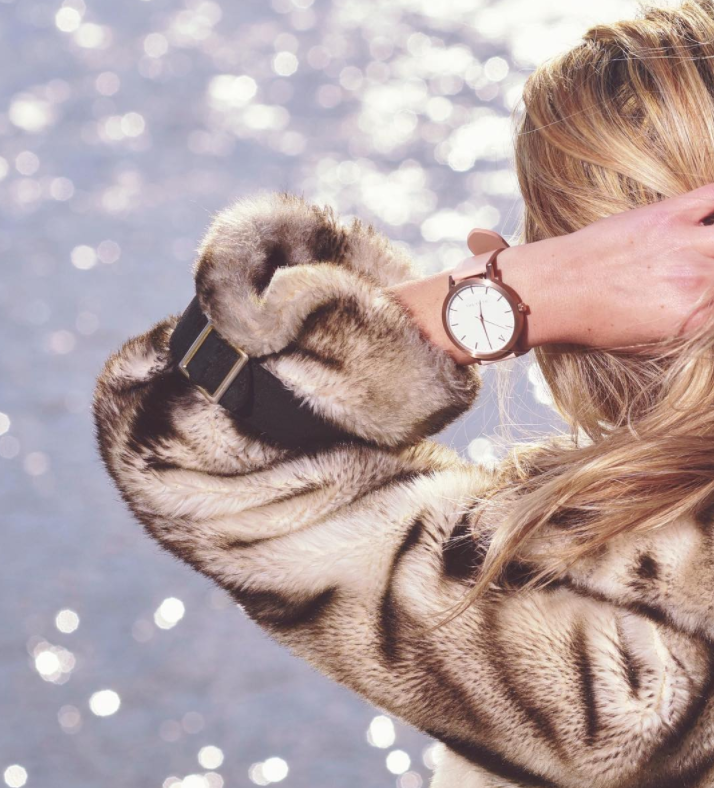 I like my watch faces like Mary-Kate Olsen likes her sunglasses– oversized and statement making.  Is that an old person to thing to say now?  Where did my women-crush Olsen twins disappear to?  I could go for some Holiday in the Sun right now..
I'm soo very much in love with my The 5th watch and its easy-to-read, zoom-to-200% face.  Not that I wear it for its time keeping capabilities.  Sometimes I forget it tells time, but it's just so pretty and chic.  I chose the rose gold face and peach band..five heart eye emojis.
The 5th only sells product 5 days out of the month.  Unusual but awesome business model..read up on it here.  Sign up for the waitlist here.
Use code BlazersandBubbly for 10% off!