This distinct woven fabric piqued the interest of the "fashionables" last fall, and it's still trickling through stores here and there.  I'll be sporting my tapestry jacket (found on an especially lucrative treasure hunt) until I crave frosty winter hues.
I mixed various prints and autumnal shades for this look.  Jacket, scarf and shirt are all thrift/consignment finds, the jeans are Guess, and the shoes are Mossimo for Target.  As always, I have included a few shopping suggestions on where you can find a tapestry jacket of your own (bottom of post).
Also-  a quick share of some enjoyable beauty products that I've been introduced to recently:
Plumping lip gloss for that extra luscious pout (leaves the lips with a pleasant tingle and cooling sensation)– I received this sample through Birchbox.  Purchase it here.

These paint chip looking rouge squares are samples of Mark blush (so many color choices and great blend-ability).  These came with an Avon purchase (love them– they seem to have sales left and right and tons of free shipping days).  Shop Mark products here.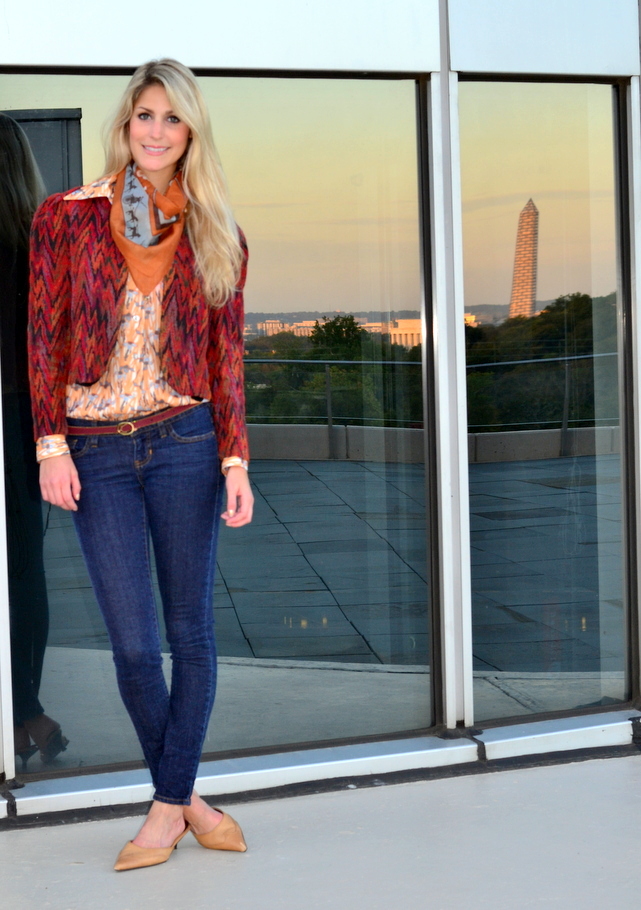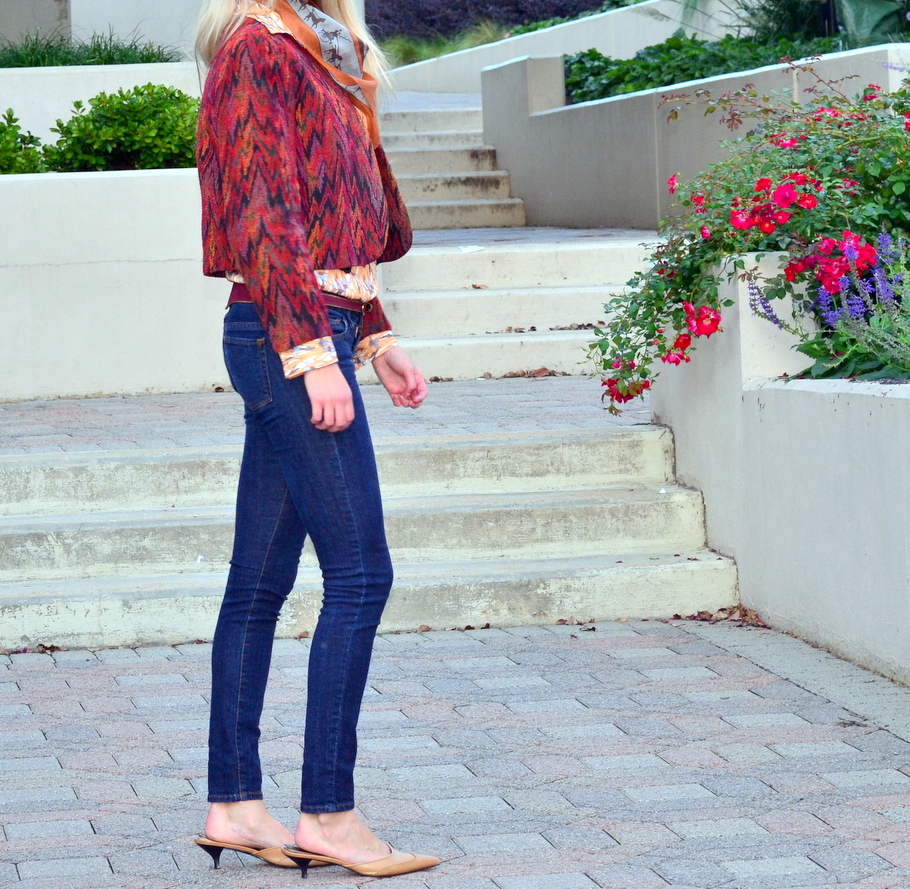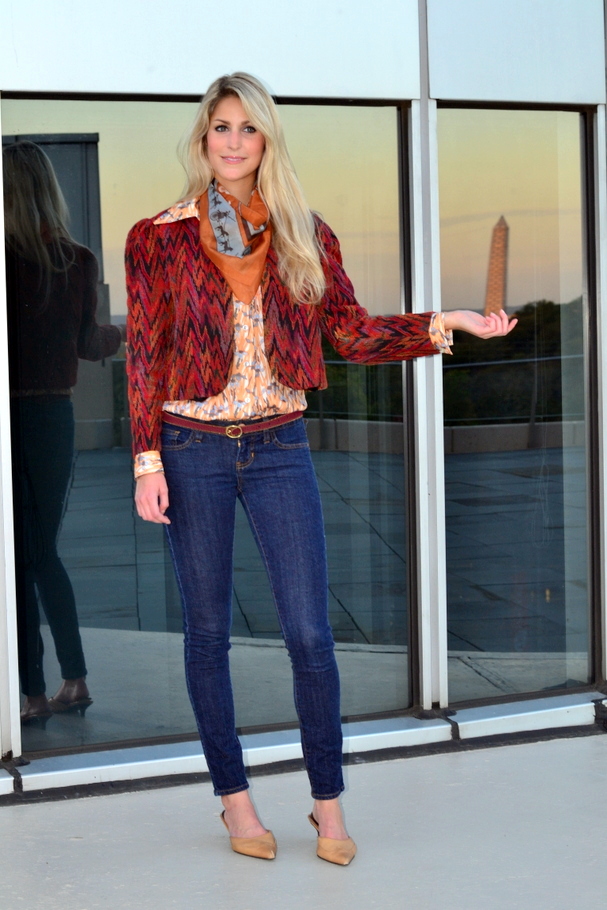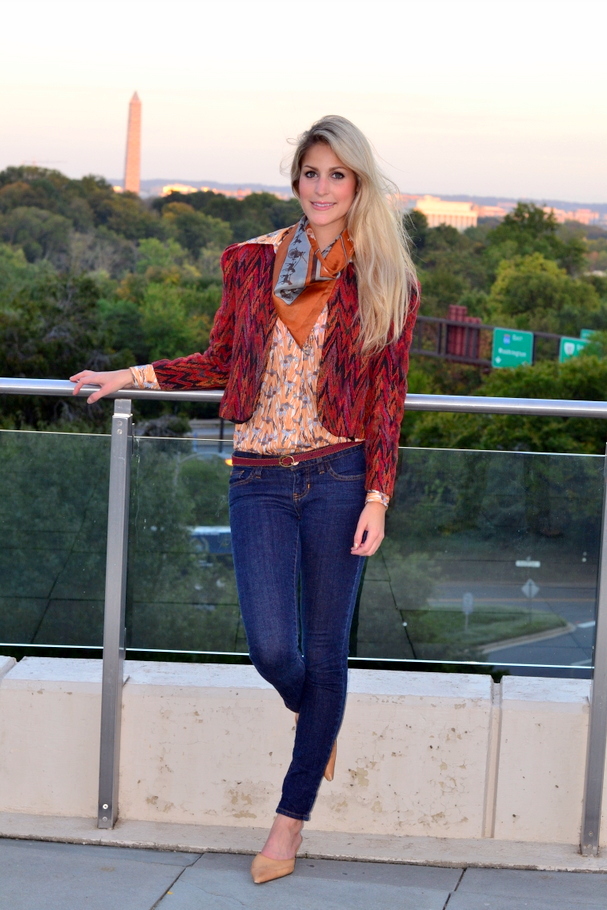 Shopping suggestions:
Ebay: $19.95
Etsy: $35.00
ASOS: $106.79
Etsy: $48.00
So this one is out of stock, but oh my goodness, it's just so cute.
This one is a bit different..part leather motorcycle jacket.. And the website is worth checking out!  (They seem to have Forever21 prices, with free shipping).
Andd I'm just obsessed with this jacket ahhh it's amaazingg.  The site is pretty awesome too.