Went with an oversize(d) cardi, to blend style with comfort on my journey to Nashville, TN.  Pair an oversized cardi with a tunic & leggings/skinny jeans (to keep the proportions right) and boots, and you've got yourself a good looking ensemble, while conveniently wearing your blanket to burrow into on the plane!
Opt for riding boots without zippers- easy to pop off through security.  And yoga pants with a nice thick band at the top means you won't feel the muffin top action while squished into your plane seat.  I'm all about wearing yoga/workout pants that double as chic black leggings– see outfit deets below.  Get extra cozy with a soft infinity scarf (recently realized that a tank top or t-shirt draped around my neck works just the same, if I want to pack less items!).  And if you are looking for a longer top to give some coverage to your leggings, choose a tunic or a long stretch cami, like the ones listed below.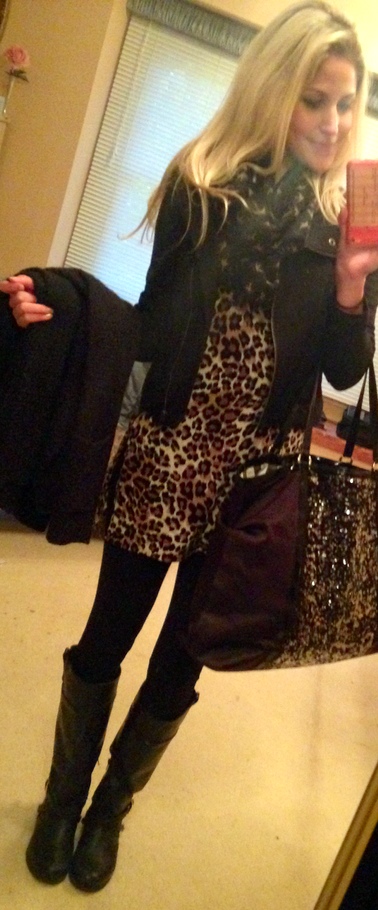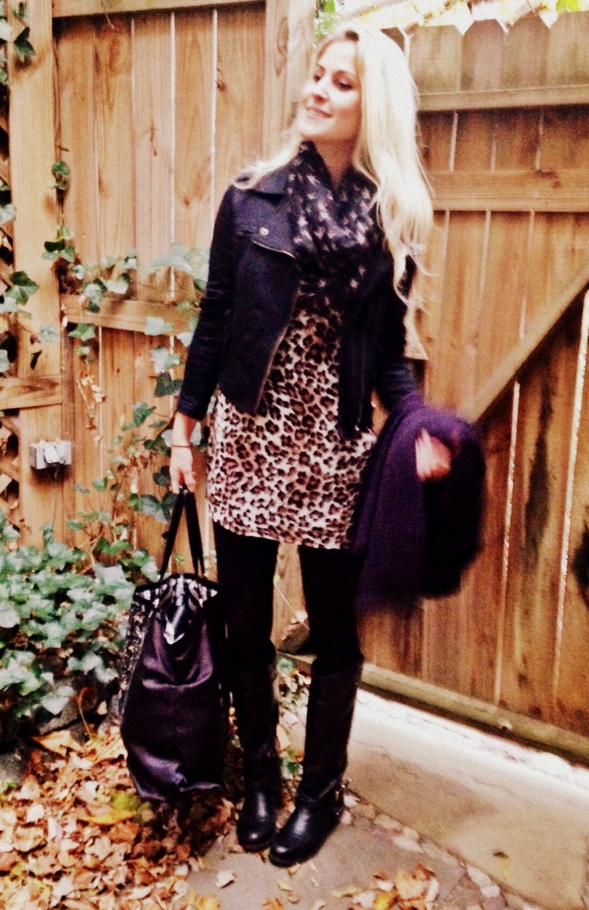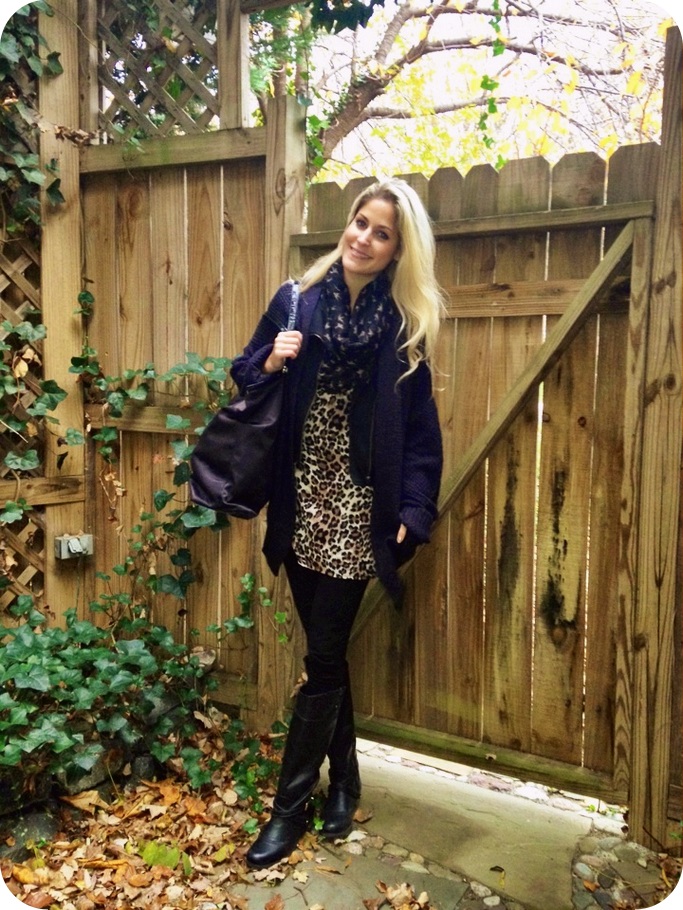 The Outfit:
Pants – 90 Degree by Reflex — they are a nice thick quality, so you feel covered.
Boots – Aldo — try these no-zip riding boots
Sweater – Cotton Emporium (found at Nordstrom Rack)
— Try this fuzzy one or this chunky knit one from H&M
Scarf – Rue21 — adorbz one from Urban Outfitters here
Jacket – Forever21 — they have some great biker-esque jackets right now
Nashville Adventures! (and exploring the historic town of cutie Franklin)…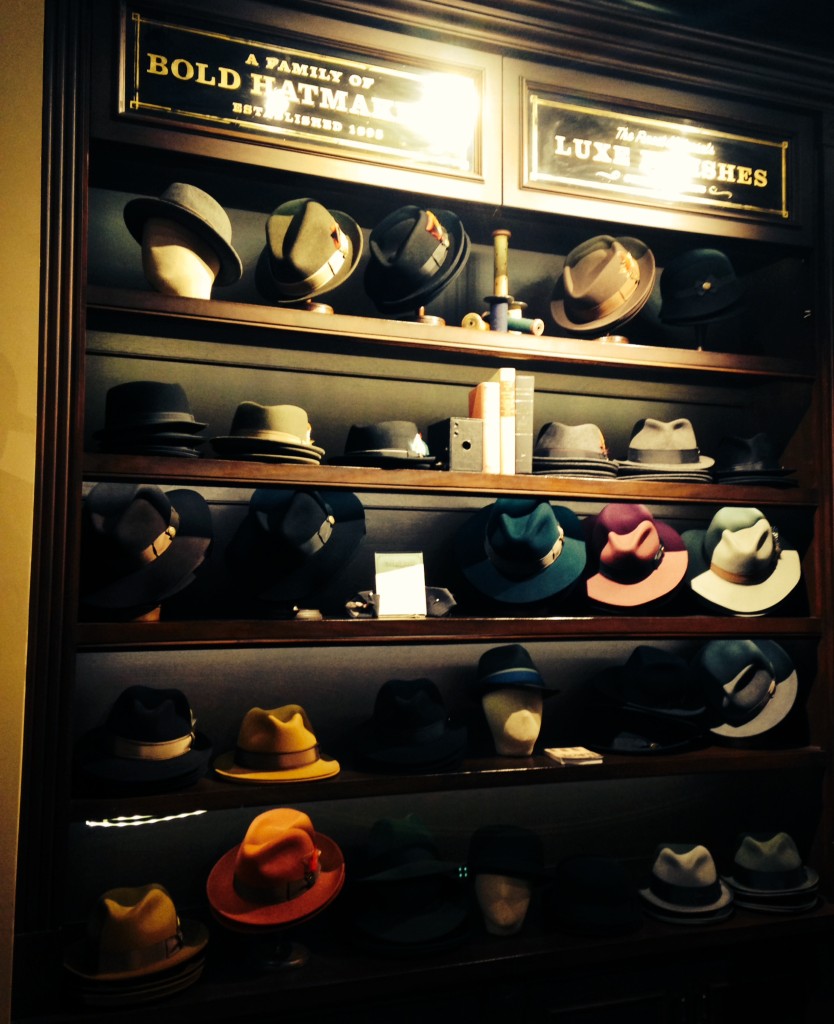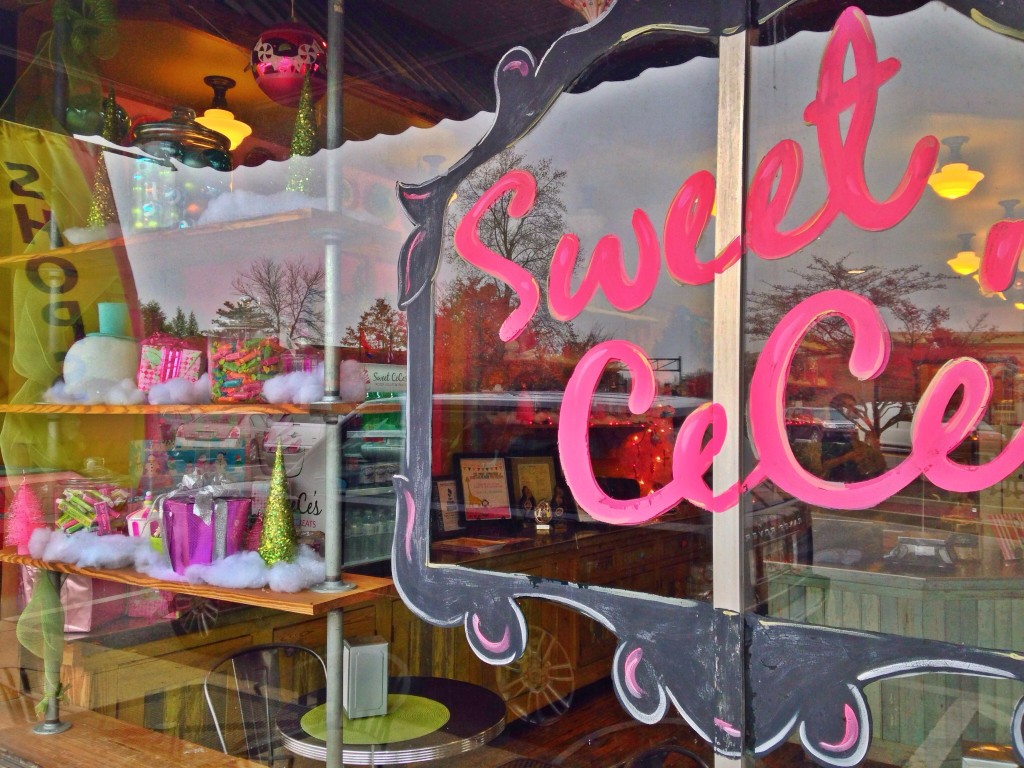 Hard at work at the Gaylord..