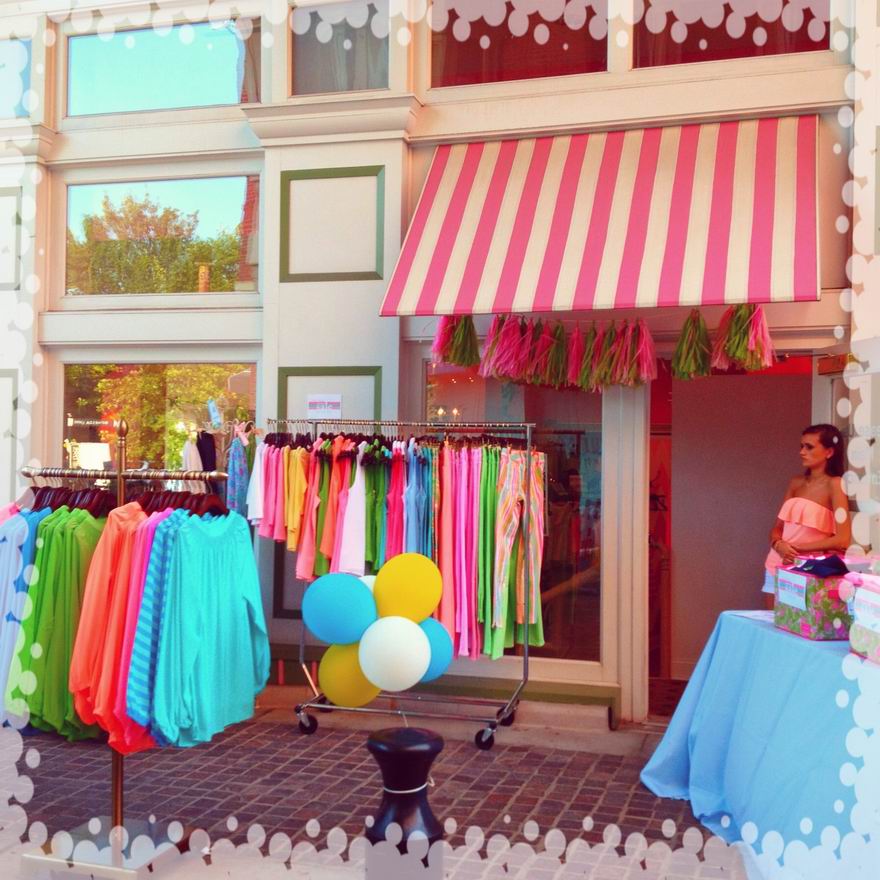 Soo it's not exactly close to the weekend…but you have to get through the week somehow– I say start planning for the weekend now and give yourself something to look forward to.
My weekend suggestion: Bethesda, MD.  While there this past weekend, I stumbled upon a super cute farmers market/bazaar, browsed a sidewalk sale in the pedestrian strip, happy hour-ed with $3.95 wine and tried out a gourmet sandwich spot.
Free outdoor movies will be playing there this weekend (starting today), so go enjoy some shopping, grab that gourmet sammy and head to the big screen.
The market (Montgomery Farm Women's Cooperative Market) is located at 7155 Wisconsin Ave., Bethesda, MD and is open Wed, Fri and Sat from 8AM to 4PM.  Here you will find fresh produce, art, jewelry, clothing, antiques…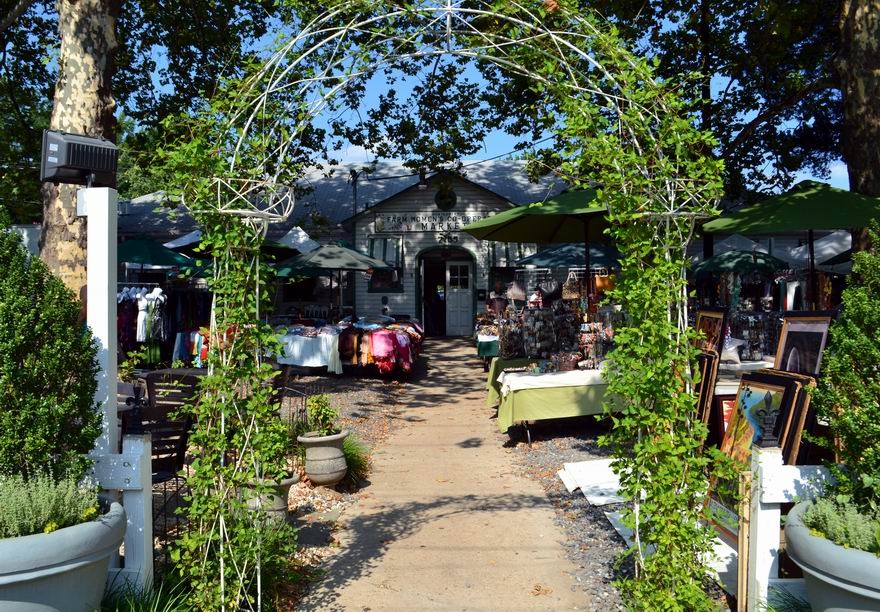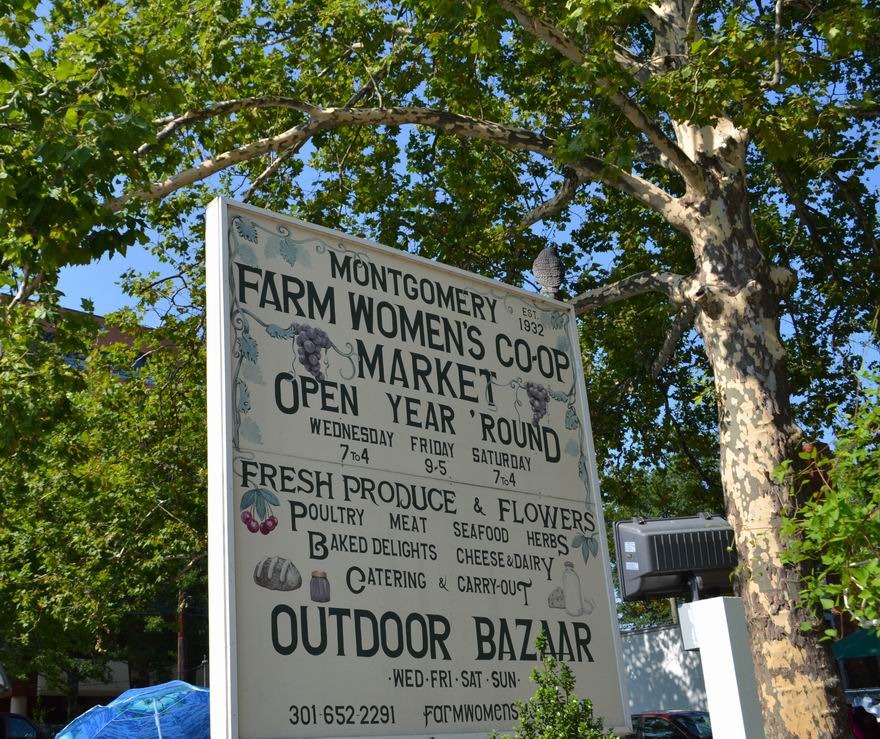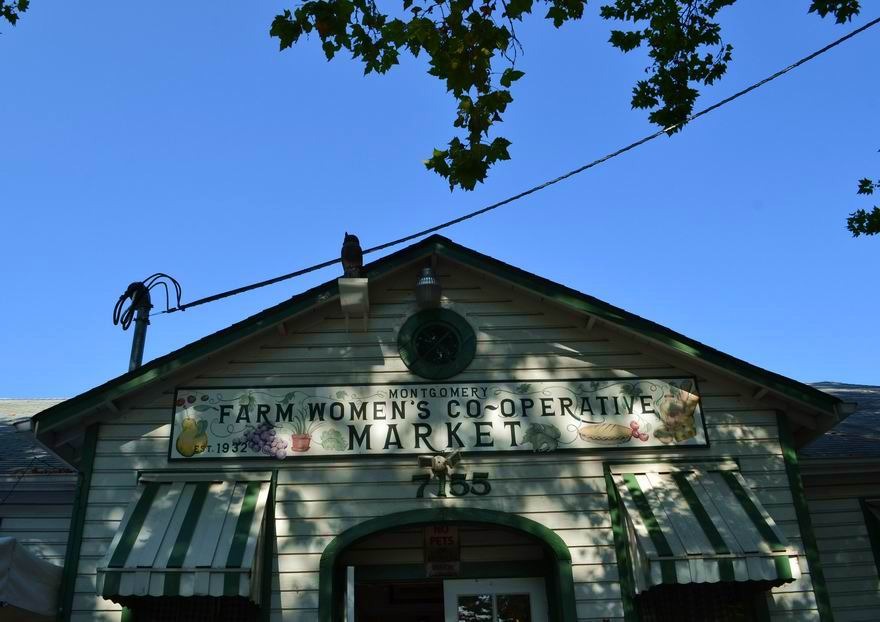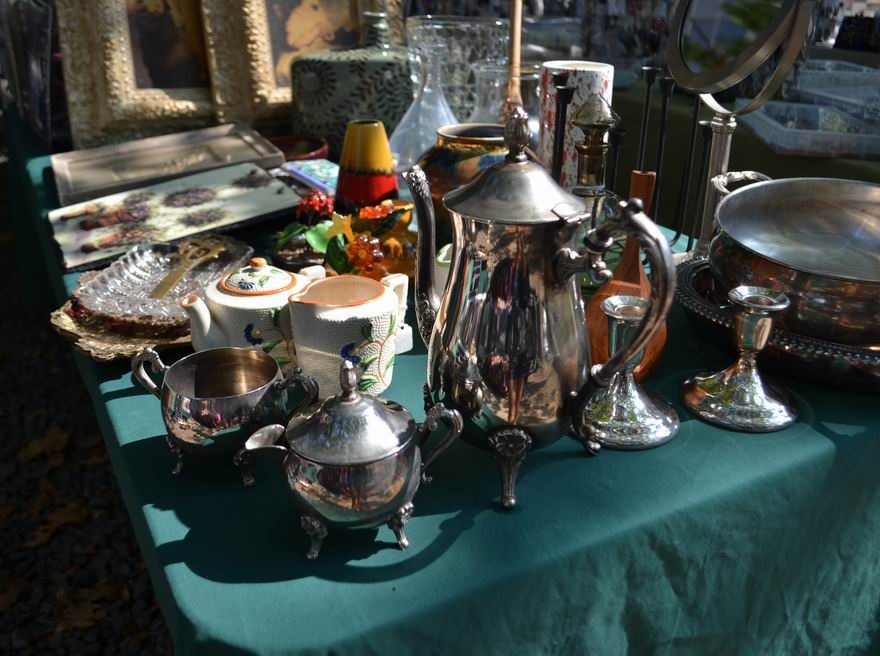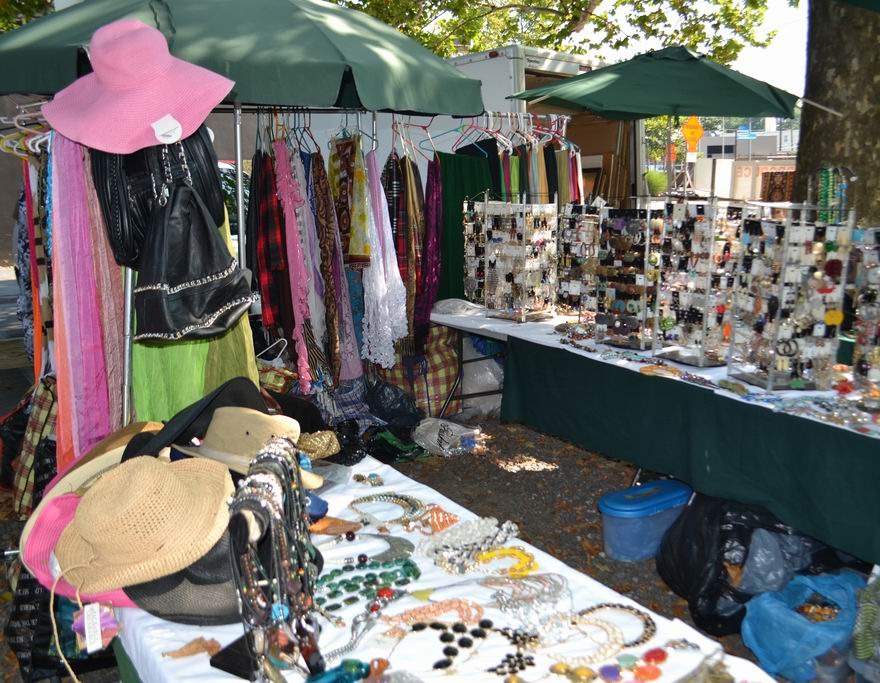 Next, head to the pedestrian strip of shops and eats (probably the closest thing we have to a European square *sigh*).  There seem to always be fashionable events held there…take a look: Bethesda Row.  The event that I caught last Saturday was the sidewalk sale, where discounted fashions lined the strip.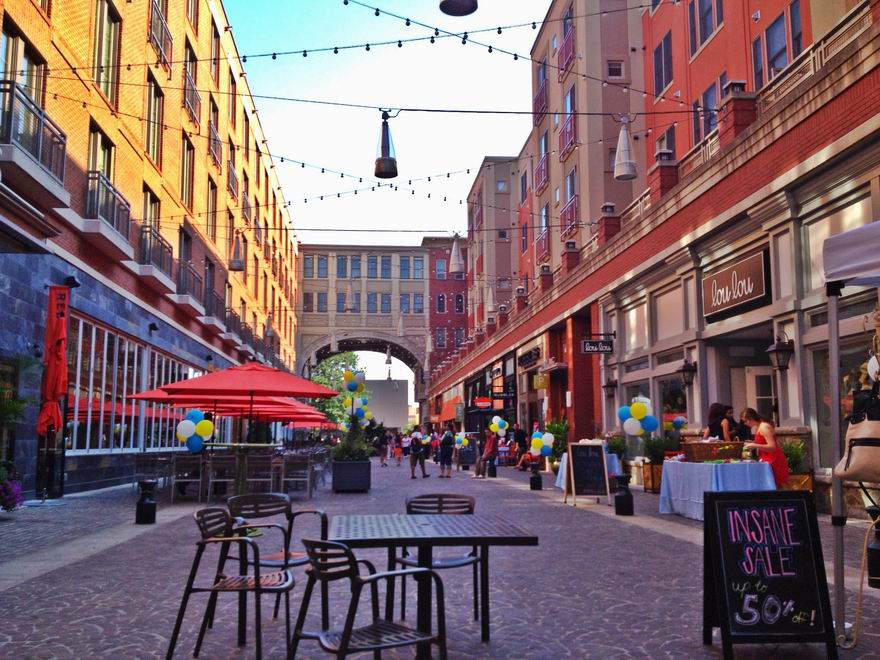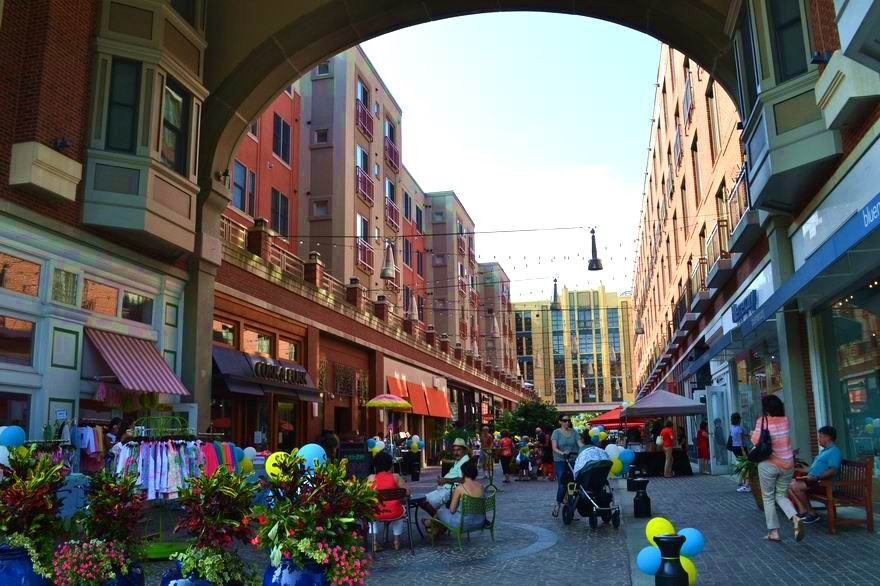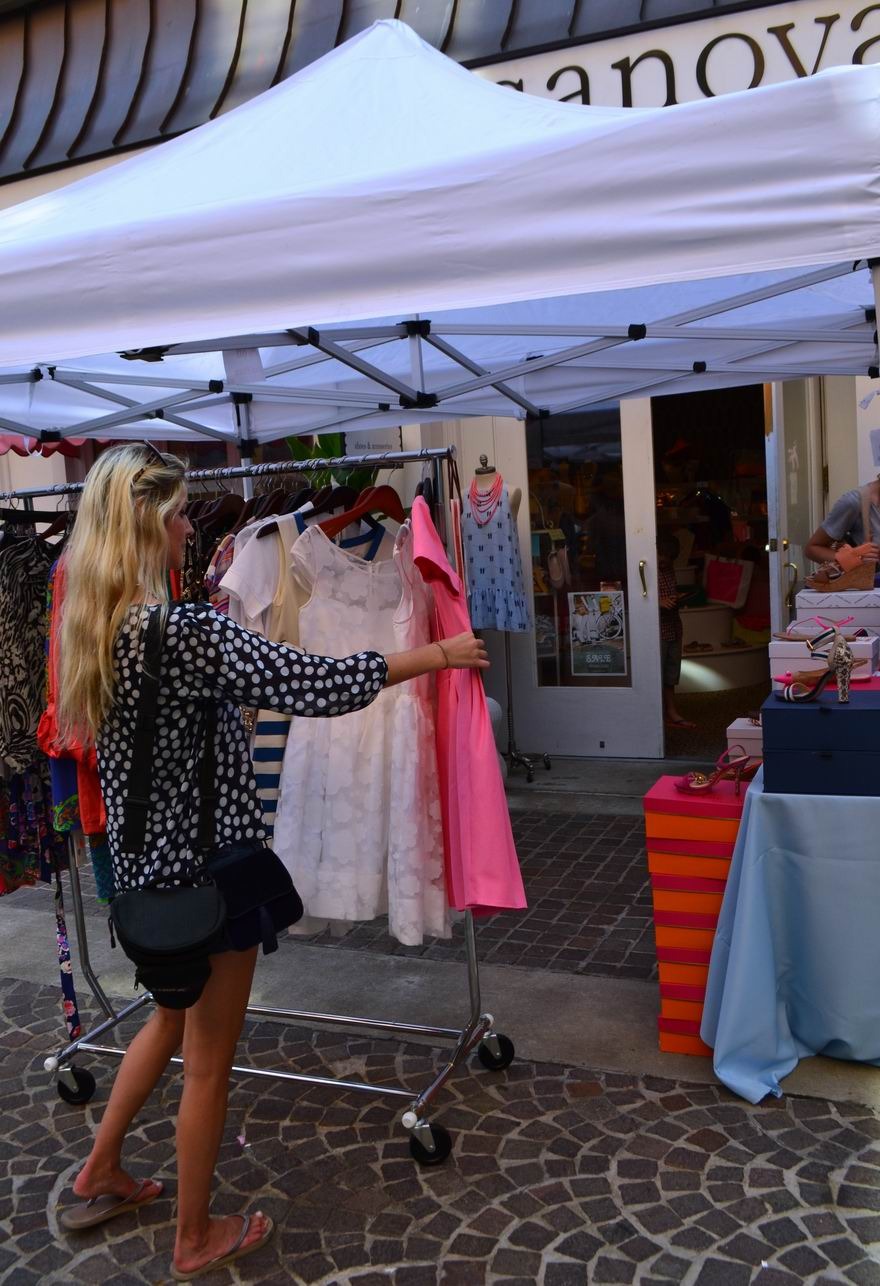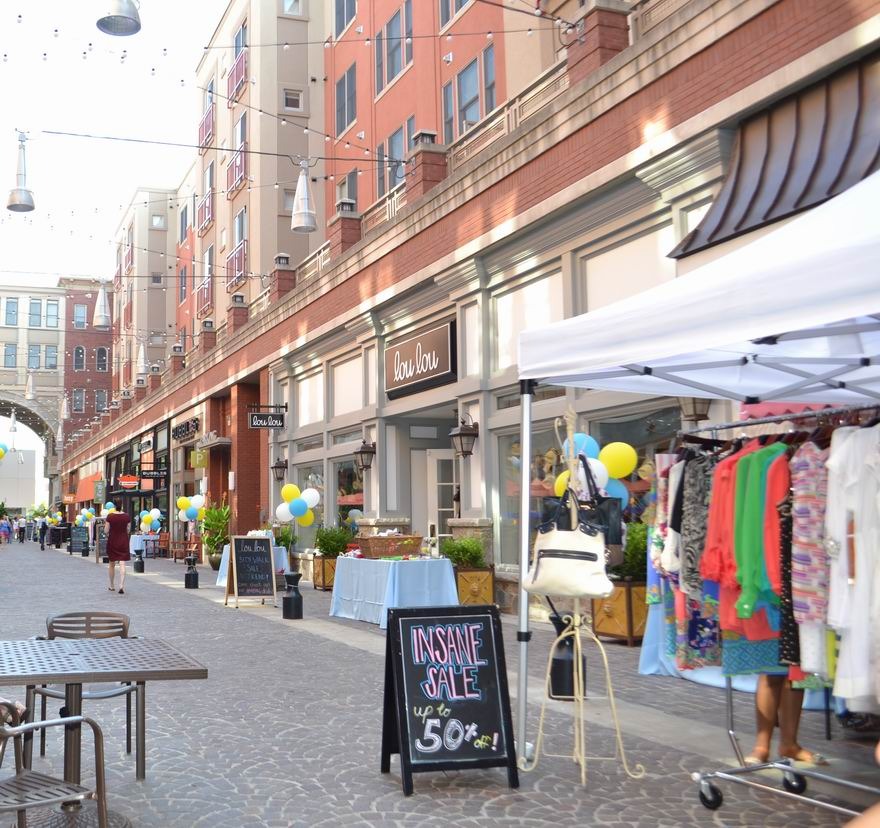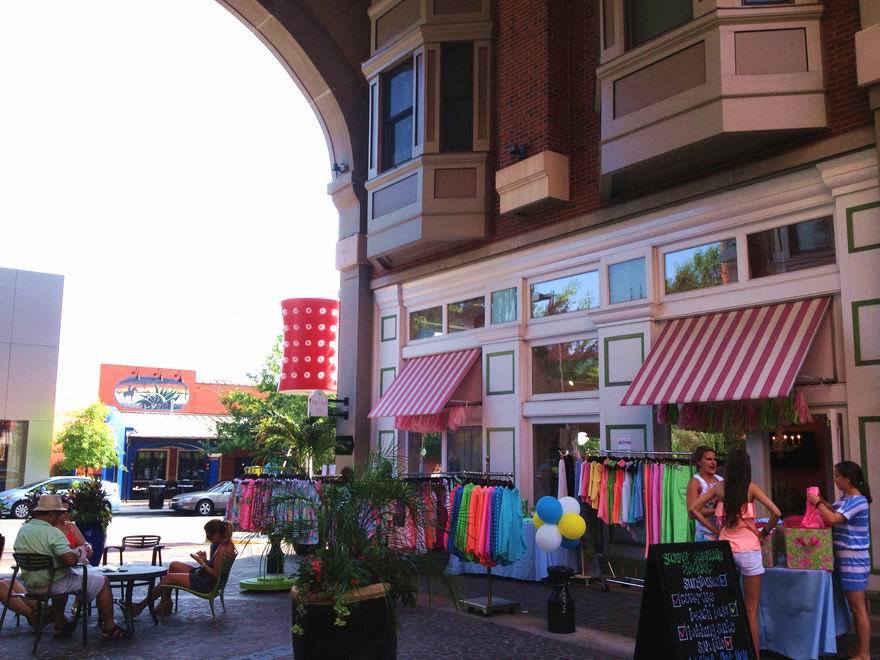 When you need a little break from all the boutique-ing, head over to Vapiano's for a very reasonable happy hour.  I know it's a chain…but it's chic and comfy inside and you can't beat $3.95 wine and beer (Mon to Sat 3:30pm to 8pm, Sunday noon to close).
After you are good and hungry from the dranks, you must try out Taylor Gourmet.  (Click to find the location nearest you).  These fresh gourmet sandwiches are absolutely deeelish.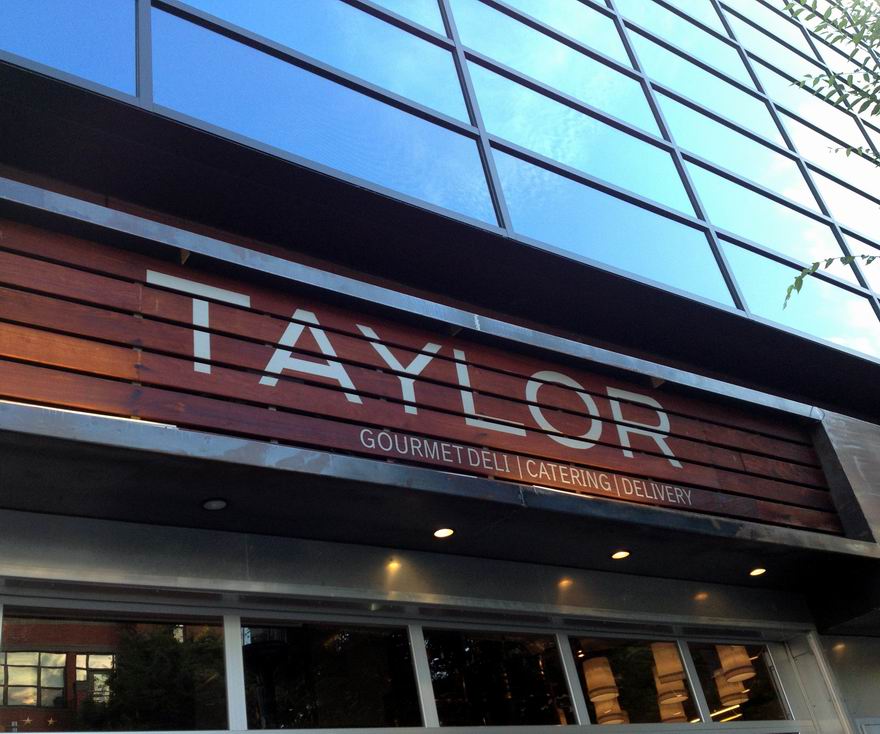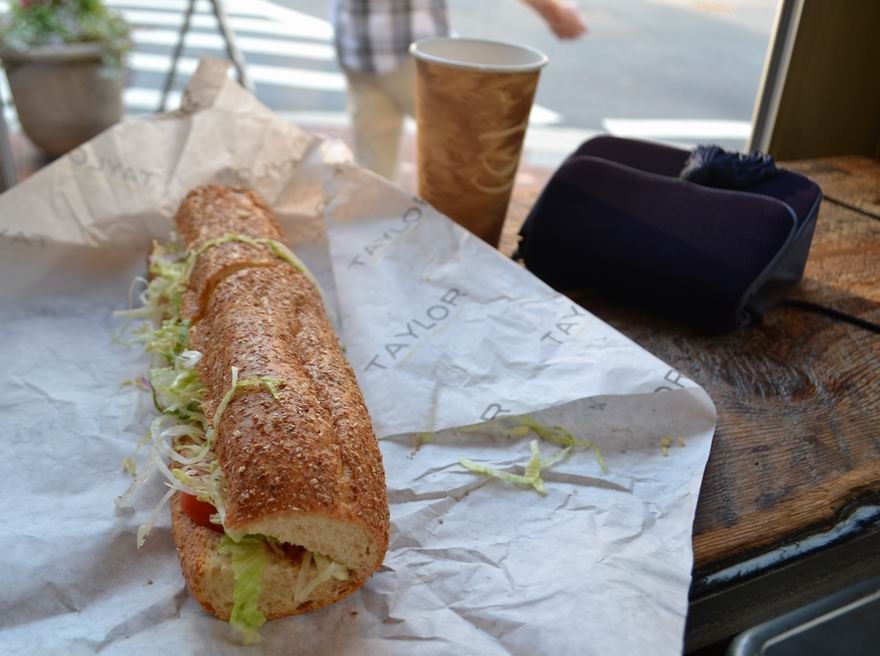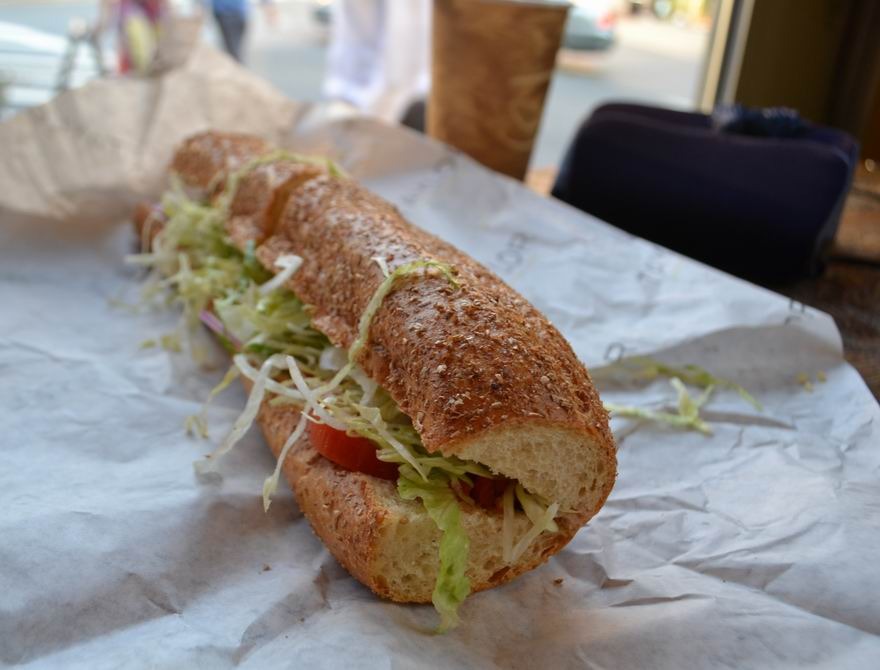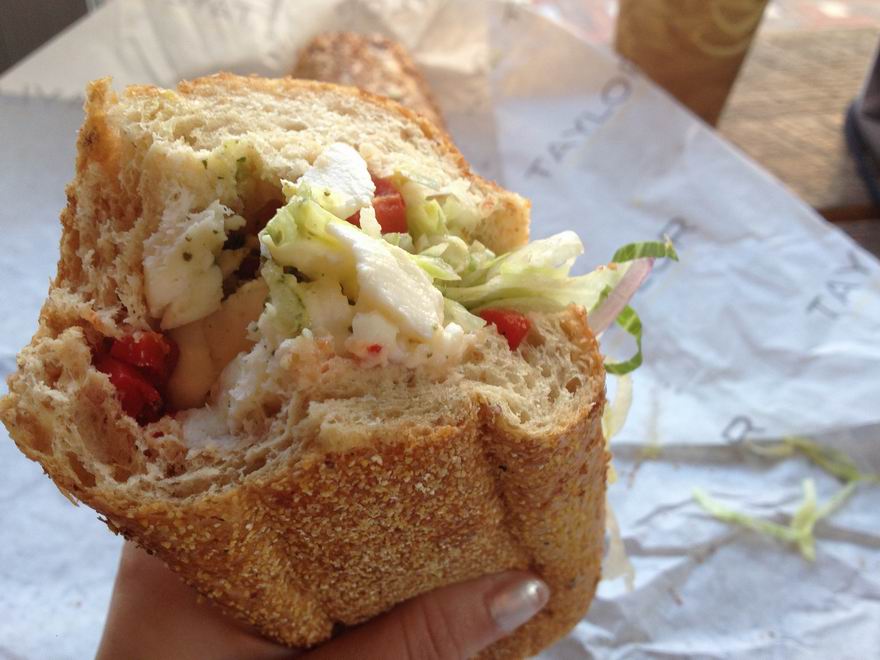 Nom nom!! Roasted red peppers, pesto and fresh mozzarella (the Wharton Street sammy)
To wrap up a fun day, scoot on over to a free outdoor movie on Friday or Saturday (starting at 9:00PM).  Click here for the schedule and location.
(Also check my older post for a listing of other free outdoor movies in the area)