Zaful Dresses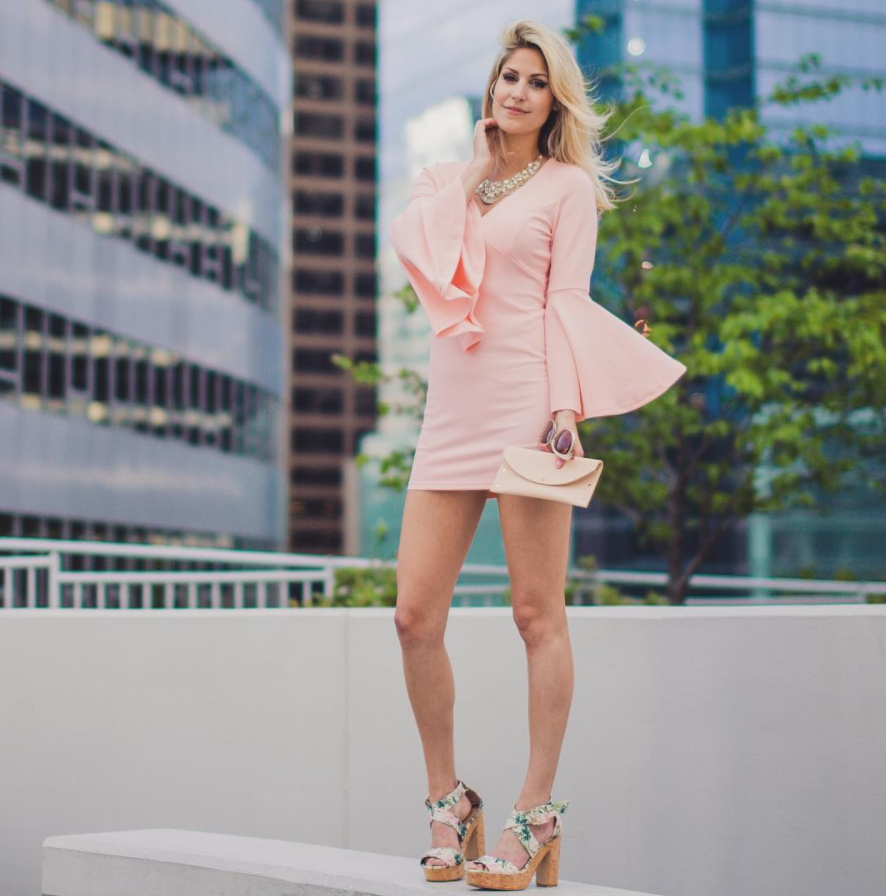 Ohmyguuuness, gotta get that post of the week up for you guys!  Here's a bit of style inspo to carry you into your long weekend…use all of that extra shopping time wisely..
So, in this previous post, I rounded up a few super cute dresses from Zaful.com that I wanted to try (I had never shopped on Zaful before).
I love 2 out of 3 of the ones that I ended up getting (this pink bell sleeve dress fell into the "love" category), so I guess my conclusion is that some fit perfectly while others are a bit awk. But how will you knowww which ones will fit awkwardly?!  The one that did not fit right, and seemed cheaply sewn together (I mean, let's be real, none of these are designer quality..), was the velvet bodycon choker style (ugh I was SO excited for this one).  The straps weren't long enough, nor were they adjustable, so it just ended up feeling restricting and like it was hitting/hugging in all of the wrong places.  My suggestion is to stick to stretchy fabrics, or ones that clearly have a good amount of give, and that don't have straps.  Although, this is based on ONE strappy number, and looking back, it looks like an odd fit in the photo.
BUT the pink one pictured here and the stretchy black wrap style are both awesome and fit beautifully.  The black dress is very thin though, and I suggest wearing spandex shorts underneath.
Professional photos are by C.E. Photography