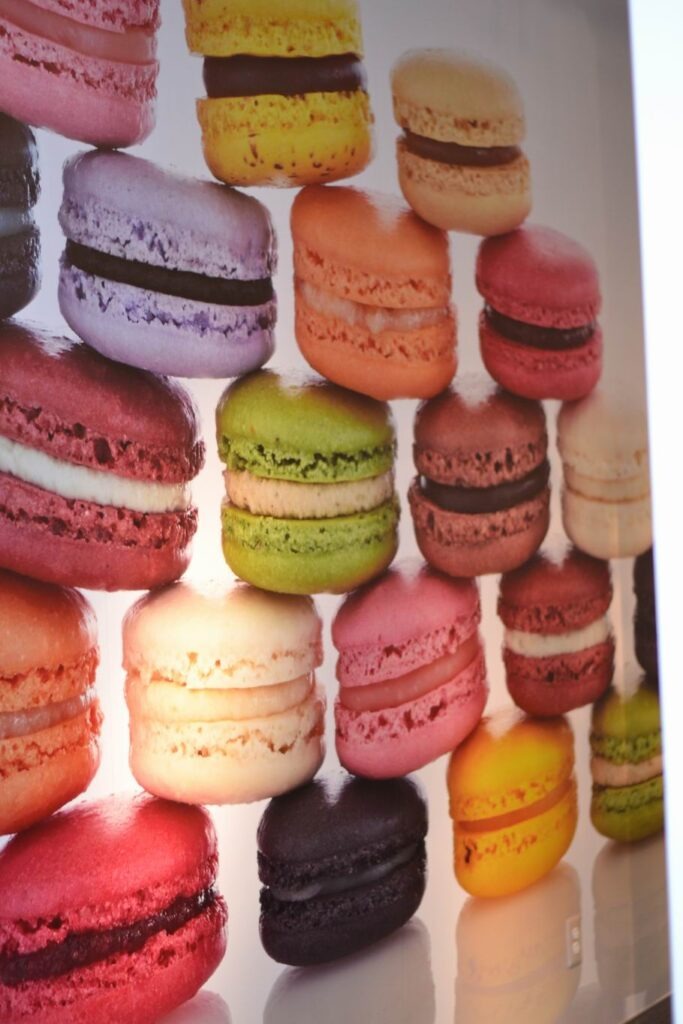 Just a quick share of two great macaron spots in Georgetown– Macaron Bee, and Olivia's Macaron.  Such beautiful little sandwich-like treats!  Both places make a mean macaron– a delicate, crisp outer shell and sweet, chewy filling.  Mmmm.
Macaron Bee is a small spot..not meant for lounging inside.  Still cute though, and they offer quite a few flavors (I suggest the raspberry macaron).  The newest macaron place to open, Olivia's, is much larger and provides a few tables for enjoying these colorful nom-noms, or for relaxing with a latte.  Macaron and latte combo, yesss please!  I sampled both, of course.  Coconut macaron (deeeelish) and a scrumptious, frothy latte.
Olivia's is just off of M street, tucked away beside Dean & DeLuca…easy to get to anddd also my new favorite spot.  Friendly people, nicely laid out space, and lots of taste bud pleasers!  Can't wait to work my way through all of the flavors.
Macaron Bee below: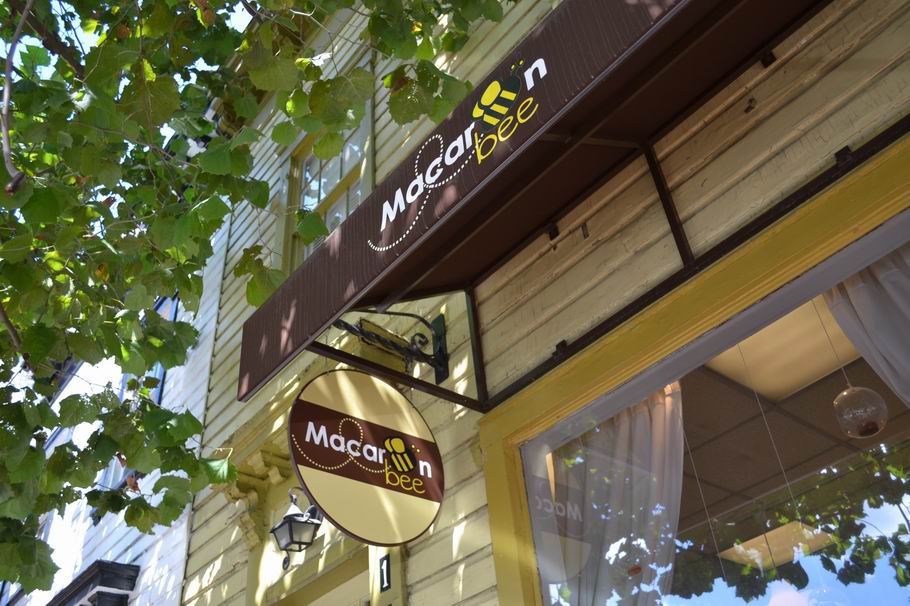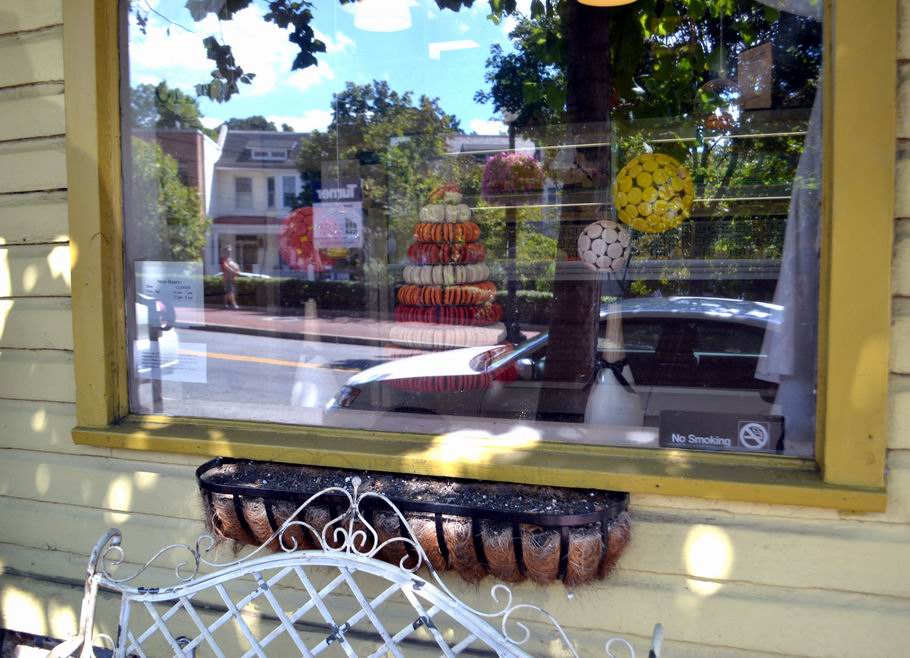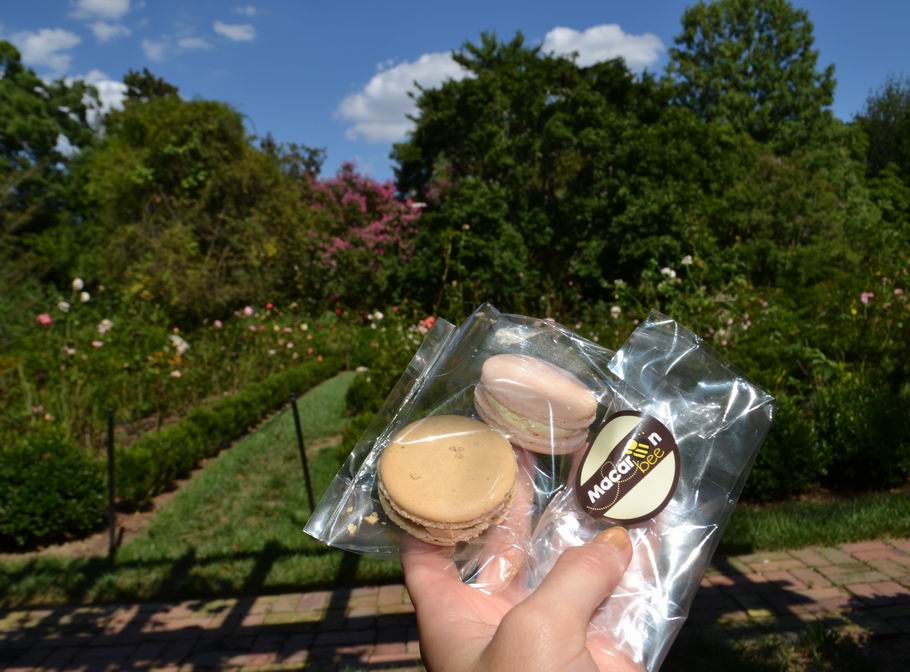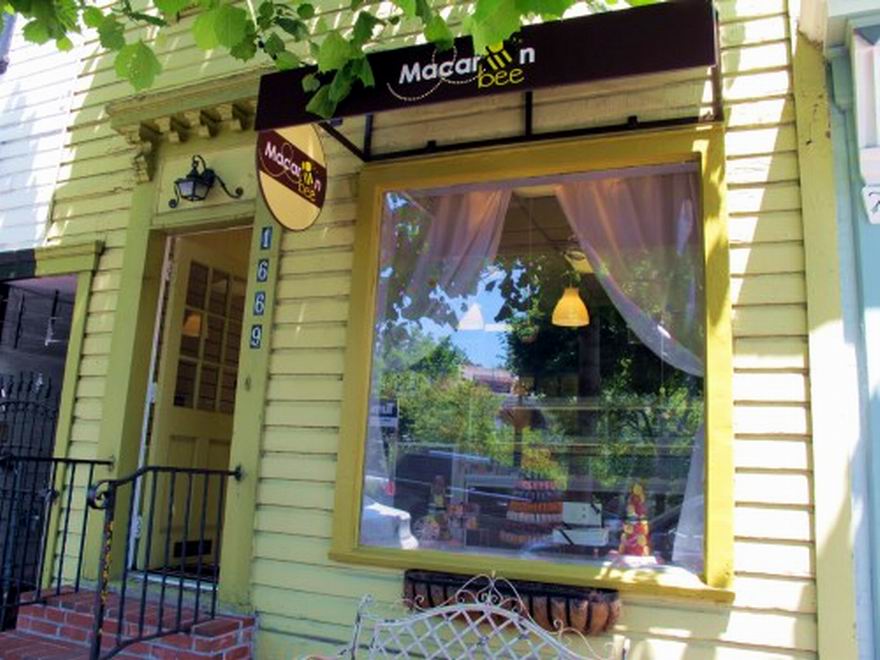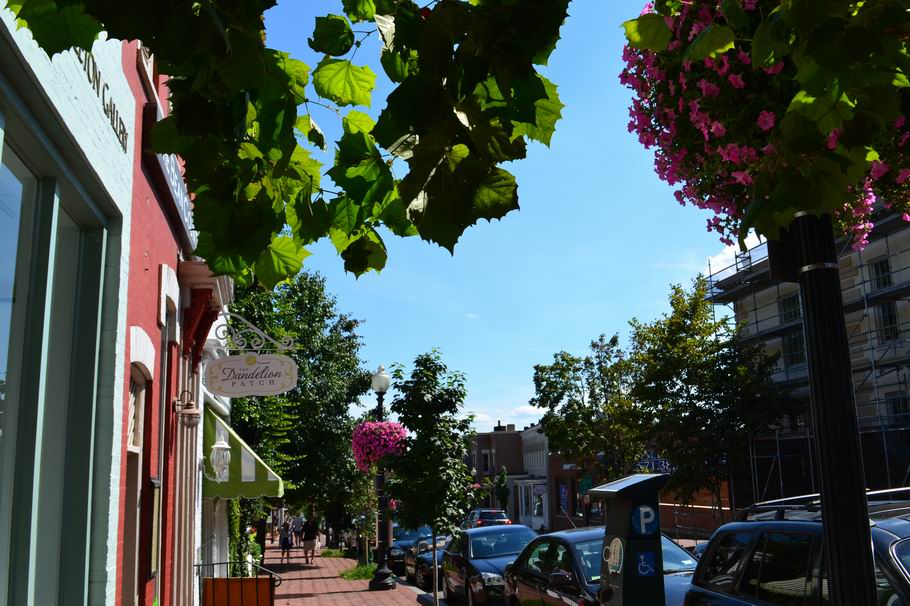 Olivia's: