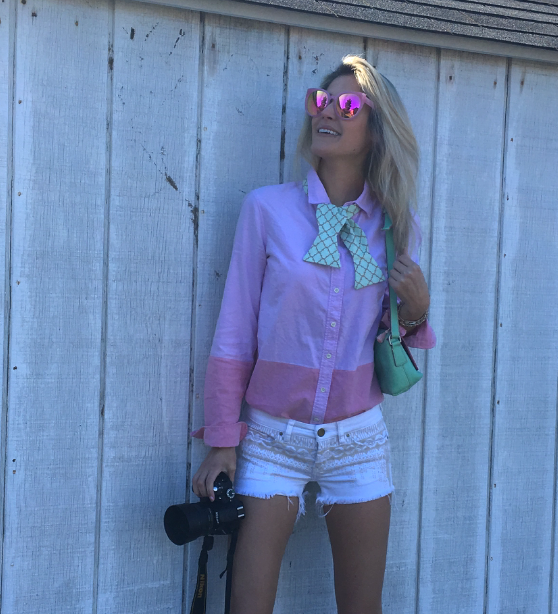 Anyone that knows me knows I love thrifting.  So many treasures to be found…expensive labels that I otherwise would not drop money on or rare vintage finds that should be selling for $50 but are listed at $5.
Give me the ability to "thrift" from the comfort of my home (or office? #working), using a search bar and filters instead of aimlessly digging (though, that can be fun..), and haiii, one happy shopper.  All thanks to ThredUp.com!
I managed to buy 1 J.Crew button down, 1 pair of American Eagle denim shorts, and 1 pair of denim shorts by Blank NYC, all for just $30!
All items on ThredUP are in perfect condition, and I've now fallen in love with the Blank NYC brand (the shorts have the perfect amount of stretch and fit beautifully!!)
Andd I legit just bought another pair of Blank NYC shorts while writing this post, after going to link up the "Blank NYC" products ha.  Woops!  Mine!
SO happy that this site exists. Hope you guys enjoy it just as much as I do (but don't buy all of the stuff that I want K baii).
*Paired with a Goff Club Collection bowtie, The 5th watch, Chloe + Isabel jewelry, a Dooney & Bourke bag, and H&M wedges.