50s Flashback – Viva Tysons Magazine May/June 2018 issue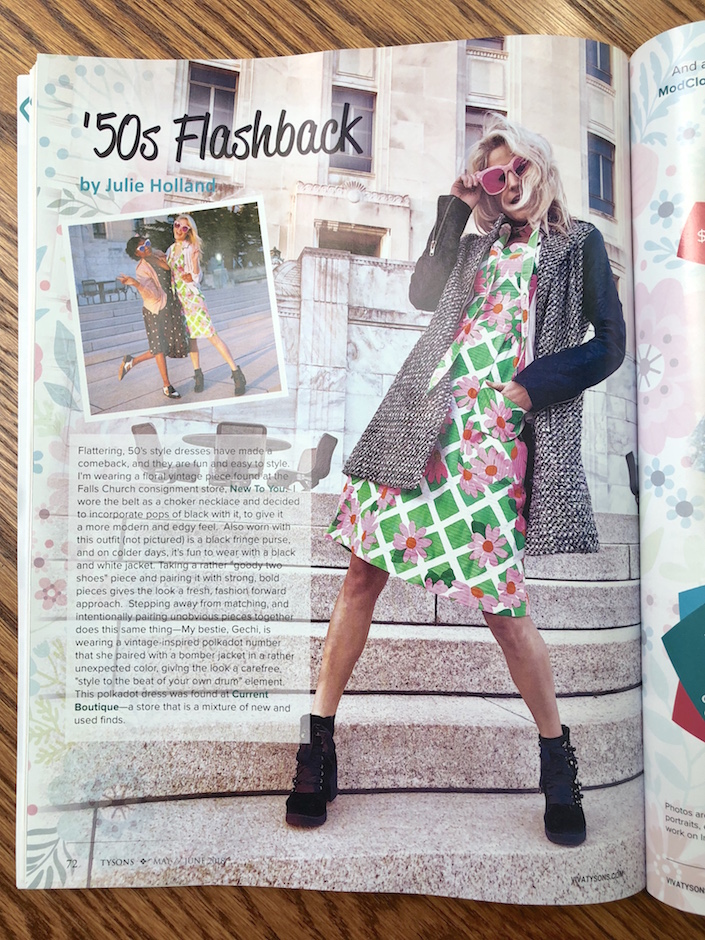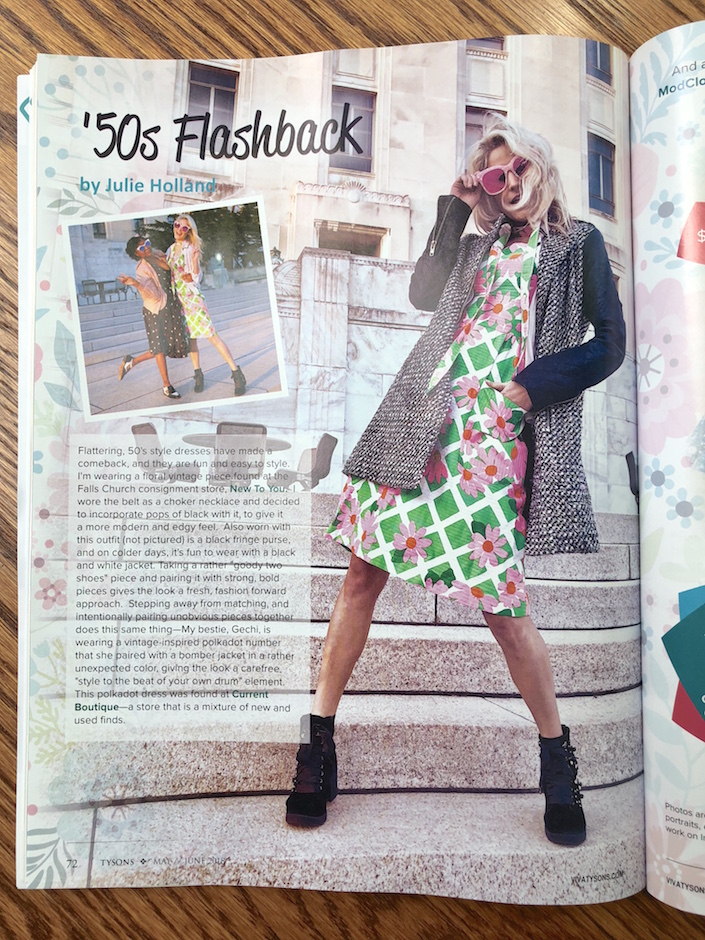 Flattering, 50's style dresses have made a comeback, and they are fun and easy to style.  I'm wearing a floral vintage piece found at the Falls Church consignment store, New To You.  I wore the belt as a choker necklace and decided to incorporate pops of black with it, to give it a more modern and edgy feel.
Also worn with this outfit (not pictured) is a black fringe purse, and on colder days, it's fun to wear with a black and white jacket. Taking a rather "goody two shoes" piece and pairing it with strong, bold pieces gives the look a fresh, fashion forward approach.  Stepping away from matching, and intentionally pairing unobvious pieces together does this same thing–  My bestie, Gechi, is wearing a vintage-inspired polkadot number that she paired with a bomber jacket in a rather unexpected color, giving the look a carefree, "style to the beat of your own drum" element.  This polkadot dress was found at Current Boutique– a store that is a mixture of new and used finds.
Definitely check out these wonderful consignment stores in the area, where you can find similar vintage treasures:
New To You, Inc. (Falls Church, VA)
Current Boutique (multiple locations: Clarendon, VA; Old Town, VA; Logan Circle, DC; Bethesda, MD)
And a fantastic site for finding vintage inspired pieces is ModCloth.com
Photos by Sandross Alim (@sandross.alim)