Asian Style Pizza
Pizzaaa night, my fave!  Spice up your next pizza night by switching out regular old tomato sauce with a delightful combination of these three Asian sauces instead (all carried at Giant).
Top a few thin pizza crusts (World Market has this whole wheat, miniature version) with shredded cabbage, loads of peppers, onion, garlic, ginger, sesame seeds, mozzarella cheese, and of course, plenty of sriracha.
And an arugula salad makes a great side!  Mix in the left over cabbage, onion and sesame seeds.
Also- If you feel like buying one million ingredients, a variety of pizza themes would be fun (since 5 miniature, thin style pizza crusts come in a pack from World Market)–  I'm thinkin' Mexican, Mediterranean, classic Italian..
Ingredients:
Pizza crusts or dough
Mozzarella cheese (fat free tastes just as good to me)
Sriracha sauce
House of Tsang – Saigon Sizzle sauce
Chili Garlic Sauce
Shredded cabbage mix (I used a broccoli version of this)
Onion
Garlic
Ginger
Red pepper
Jalapeno/hot peppers
Sesame seeds
Directions:  Spread all three sauces onto crust; add the cabbage mix, along with the chopped onion, garlic, ginger and peppers; sprinkle with sesame seeds and cheese; bake in oven at 400 for 15 minutes.  Top with more sriracha sauce..because duh.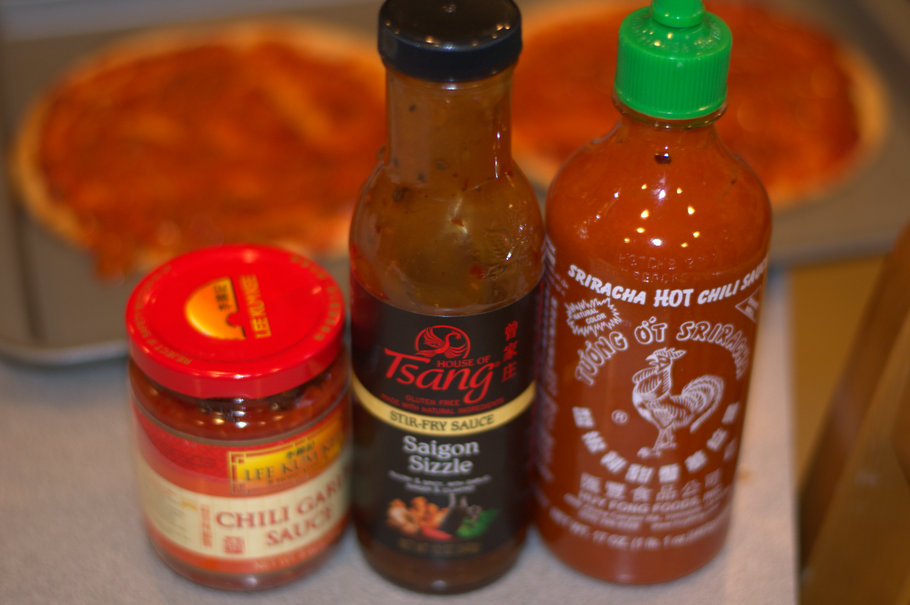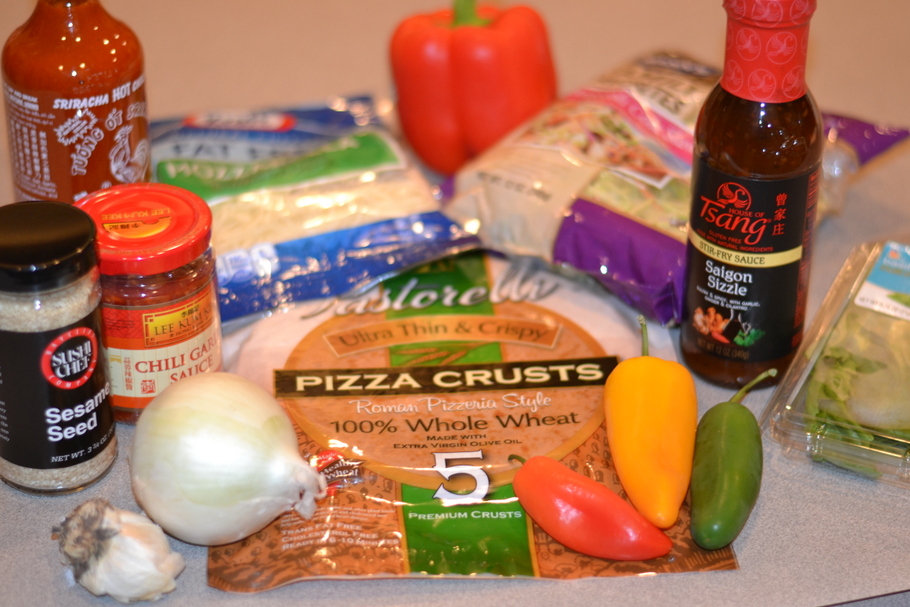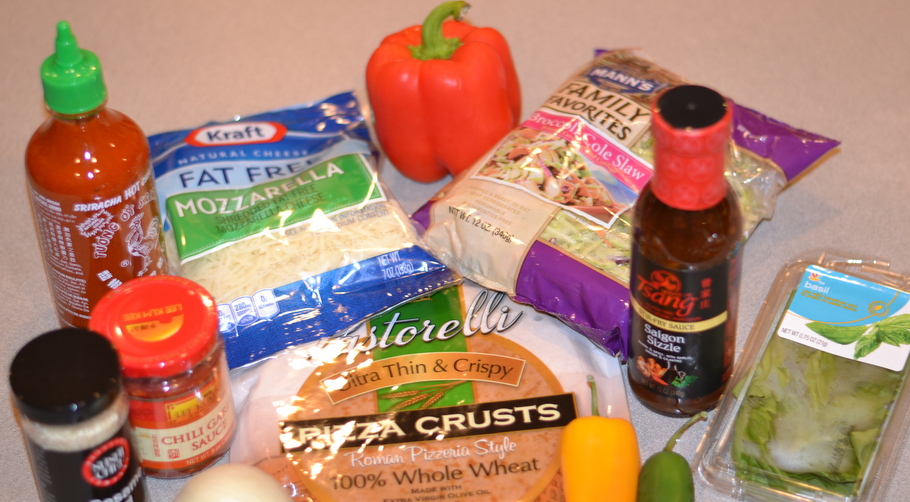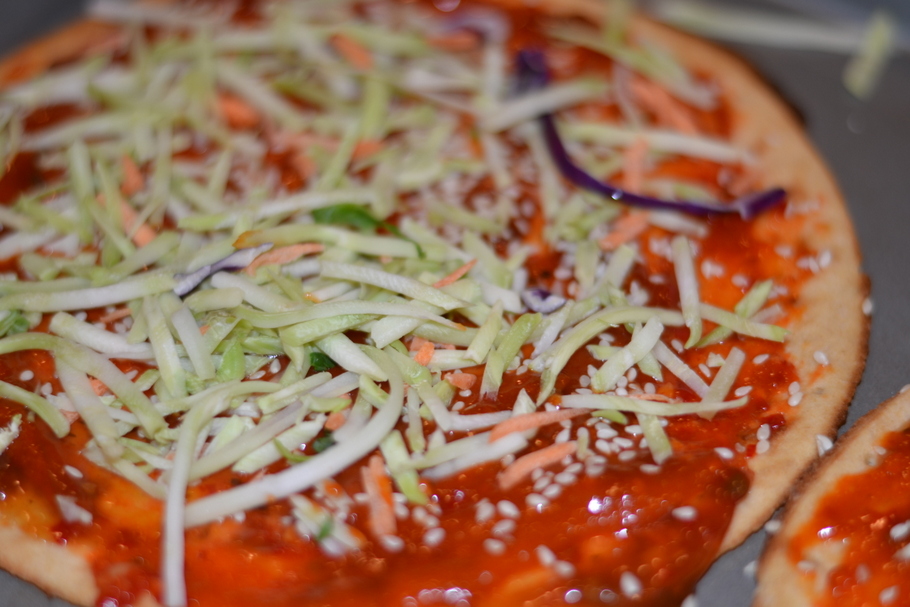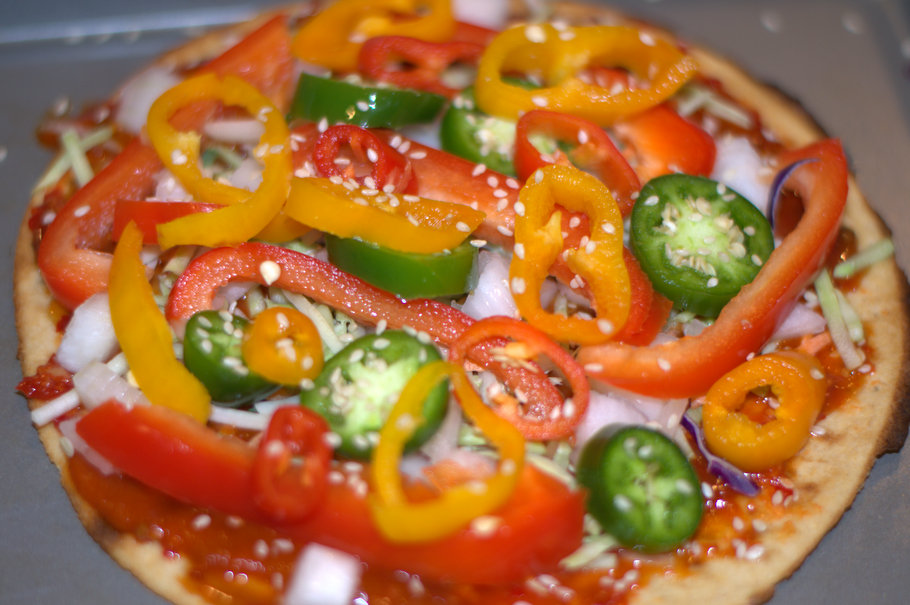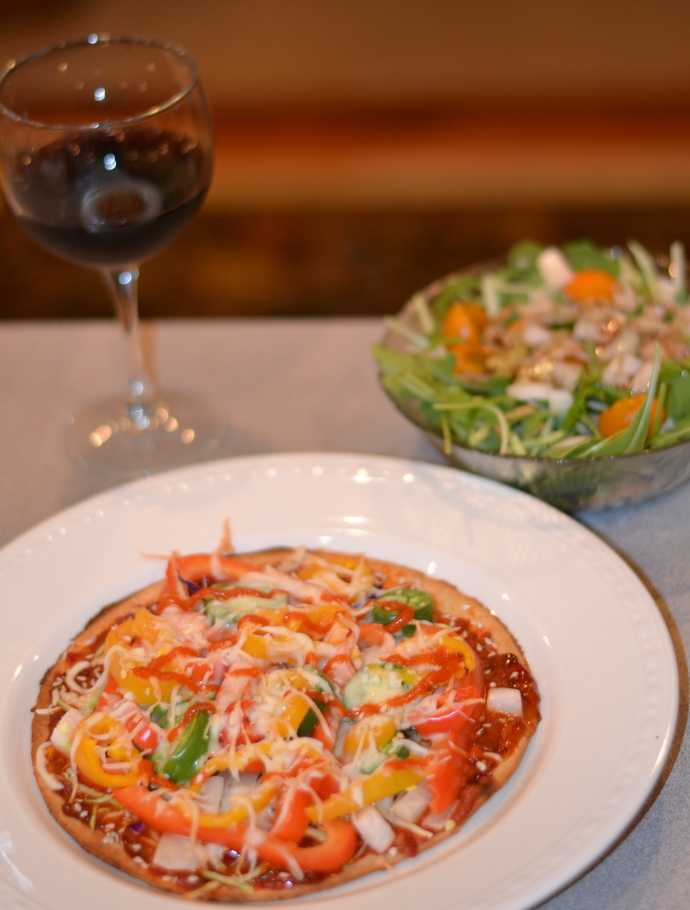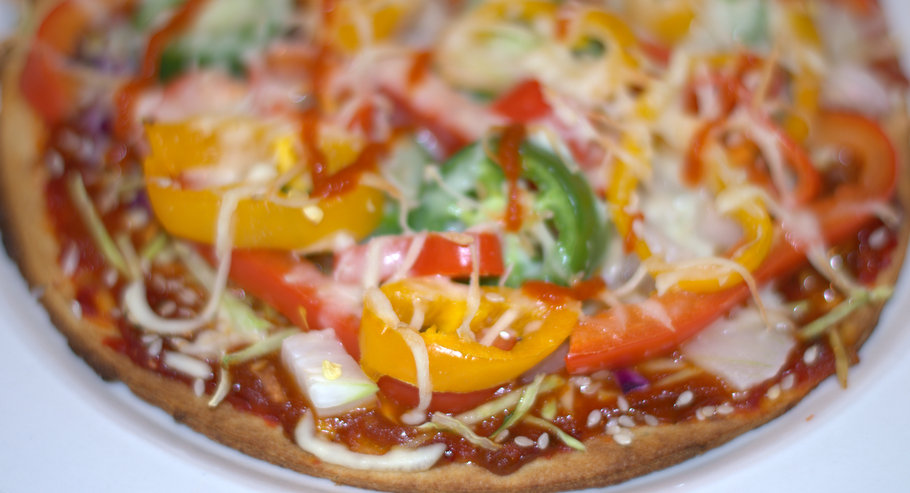 I had to make a couple without hot peppers to accommodate my crowd! Aka the parents..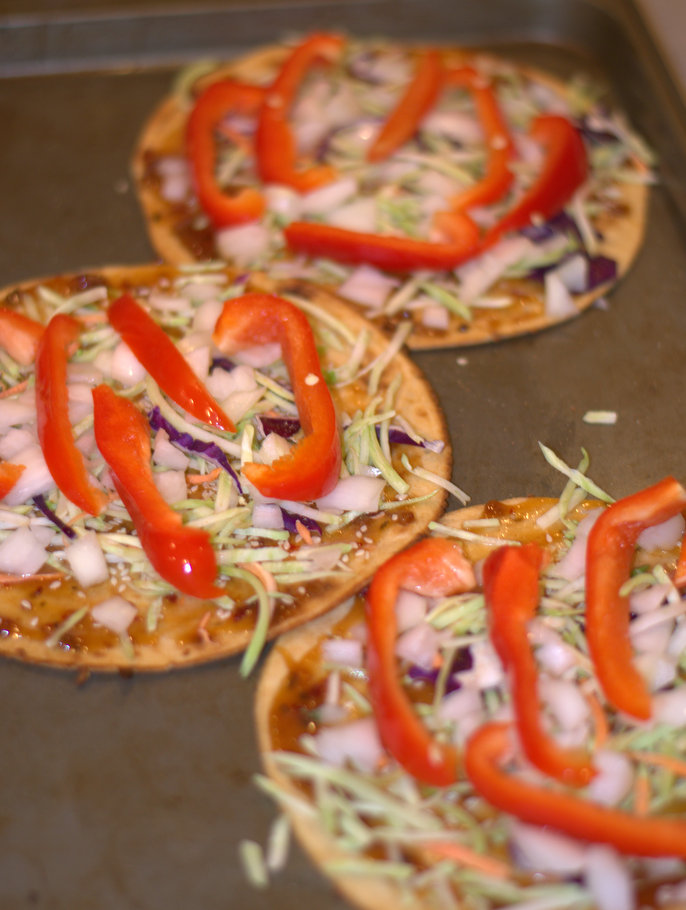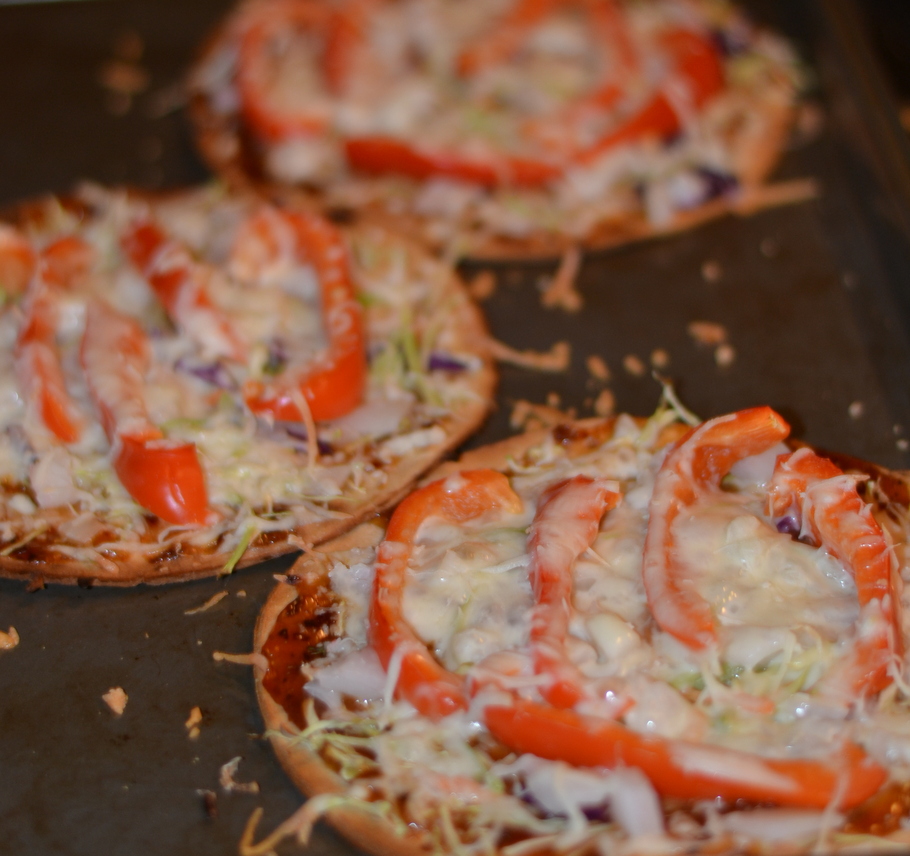 Arugula salad with cabbage, onion, sesame seeds, pepitas, cherry tomatoes, and balsamic..