Barbie! (Comic Prints Abound)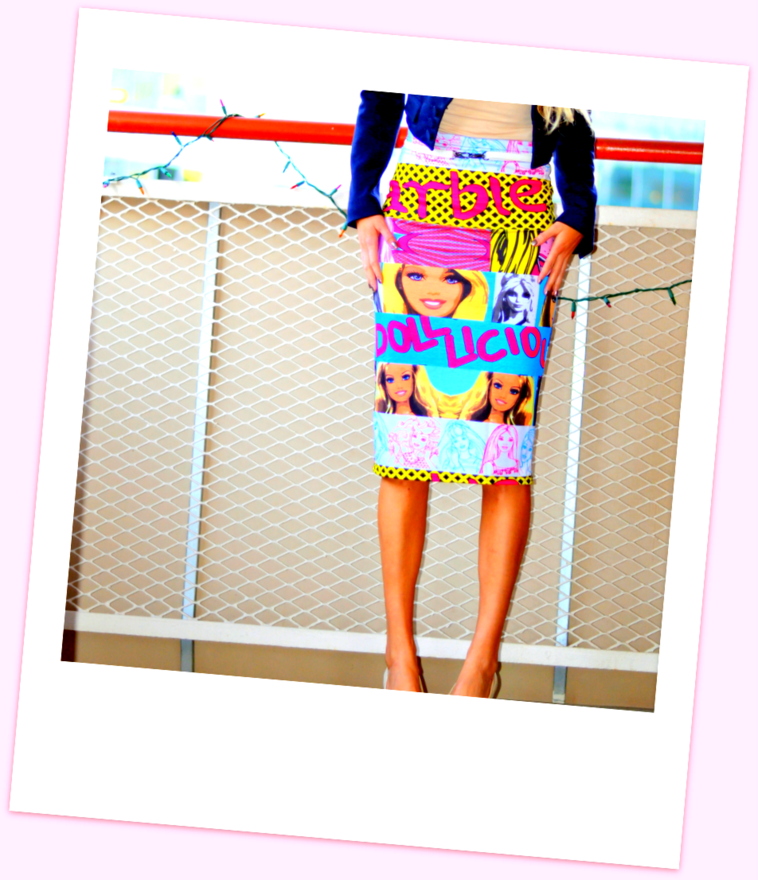 Comic book conventions are a real thing, so why shouldn't quirky, comic-like prints on clothing be?  The recent popularity in comicon and comic inspired movies have made their mark on the fashion world.  These fun images are appearing on anything from pencil skirts to headbands, and I'm loving it.  Office attire, for sure ha.
I paired my Barbie skirt with a button down and a blazer (two different outfits) for a sophisticated take on this youthful trend.  The combination worked well– less like dressing from the junior department (totes still do that) and more like a business look gone "pow, bamm, boom"!
ModCloth also has quite a few adorable comic print options.  This skirt and dress are my top pics from here.
This site
has a fun post on comic prints in street style, and
TimeOut.com
has a selection of colorful finds to scroll through, with suggestions on where to buy.