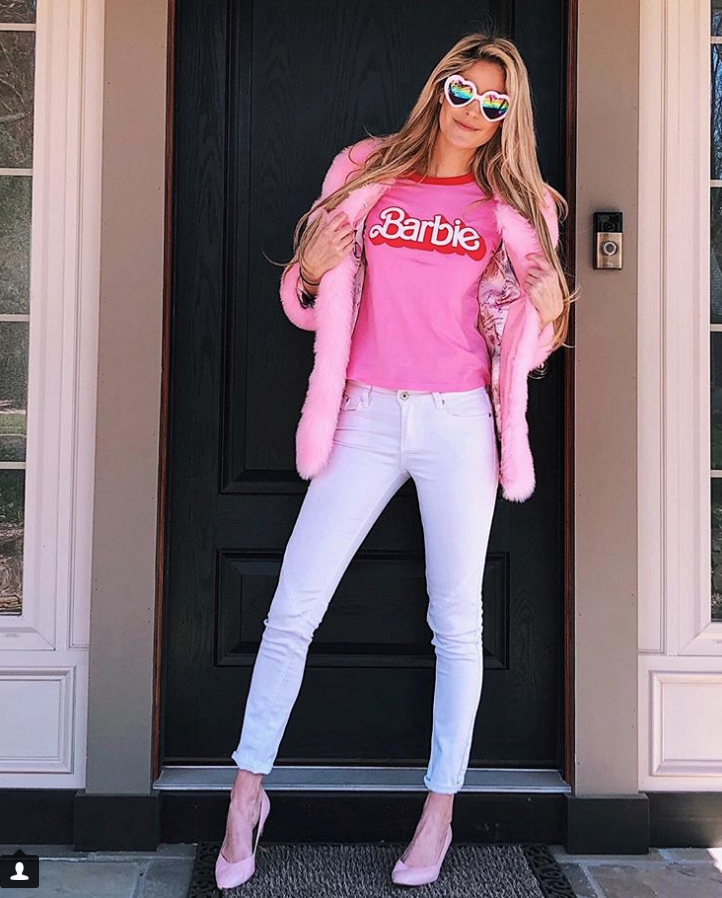 Um oh hi I love Barbie and piink and sparkles and the princess section in any store and girly things and.. 😀
I'm so happy there are adult Barbie clothes coming out left and right now, like give me everything.  I found this shirt at Forever21 (linked a different one here..can't seem to find this one atm) and completed the look with heart sunnies from ZeroUV (similar pair linked), pink retro pumps and a pink it's-so-fluffy-I'm-going-to-diiieee fur from Amazon.  The fluffy pink faux fur jacket is SO great, but the sleeves are a bit cropped, just fyi.
If you're wondering how my hair grows 2 feet overnight sometimes, it's just this super amazing halo pop in extension from Hairdo USA.  It's a clear headband with luscious hair attached that seems to blend perfectly with real hair.  I actually bought a second one to chop off and layer a bit for days that Barbie/Mermaid Life isn't quite appropriate.  And I also have an extension specifically for a ponytail, with an extra piece of hair that wraps around the hairband (see photos below).