Blazers You Need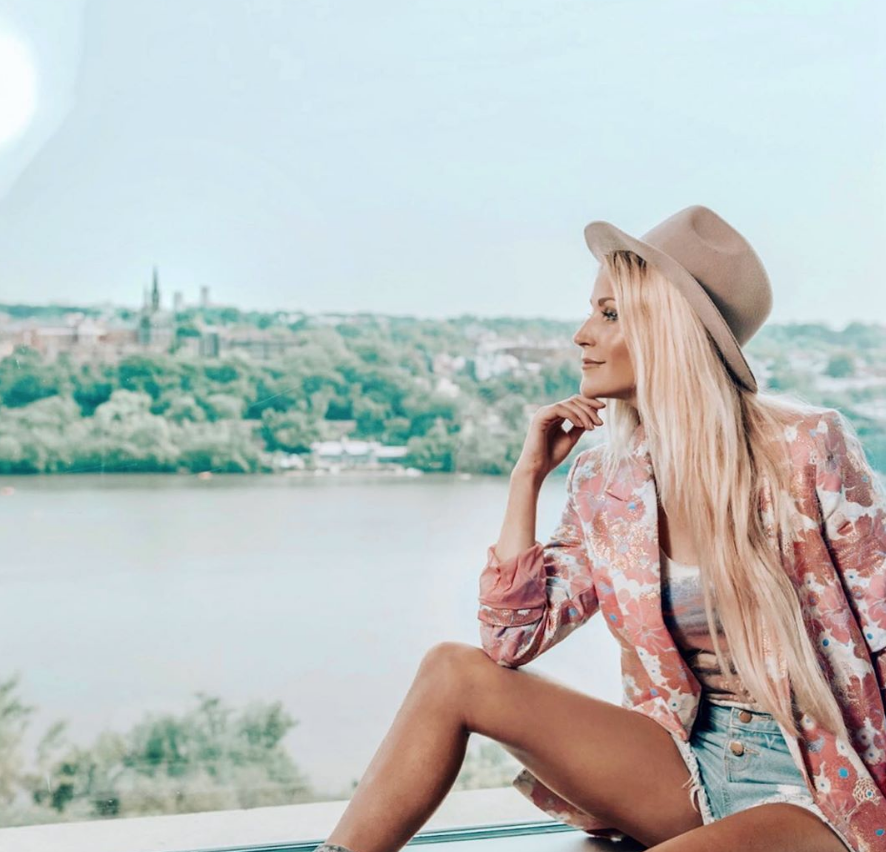 A Blazers & Bubbly blazer recap from the blazer lover 😀
The two blazers that I'm wearing in these photos are from ASOS.
Find the orange tux style here and the floral shimmer jacquard blazer here.
I have rounded up a few gorgeous jacquard and tux options at the bottom of this post.
I love that the intricacy of jacquard allows for super easy outfit pairing– it's so elaborate that you can wear it with the most basic staple items, like a white t-shirt, and you still look put together and stylish.  I'm all for the paring of a casual tank or t-shirt with pretty much any blazer.  If you want to get extra stylin' with jacquard, slip on a lace or velvet top for added texture and pop.  Just be sure to keep it clean, solid and simple on the bottom. Or– don't, and make a real statement.  I can see bold striped pants with a sheer floral lace top and this jacquard blazer from ASOS…just the right amount of chaos to create that designer runway look.
Tux blazers have always seemed so fabulous to me– maybe because androgynous dressing & borrowing from the boys can be so sexy.  Something about that powerful looking lapel and overall silhouette on a feminine figure..  These look great paired with skinny pants or shorts that match (or are shorter than) the hem length of the blazer.
See my roundup at the bottom of this post.