Blushing Brides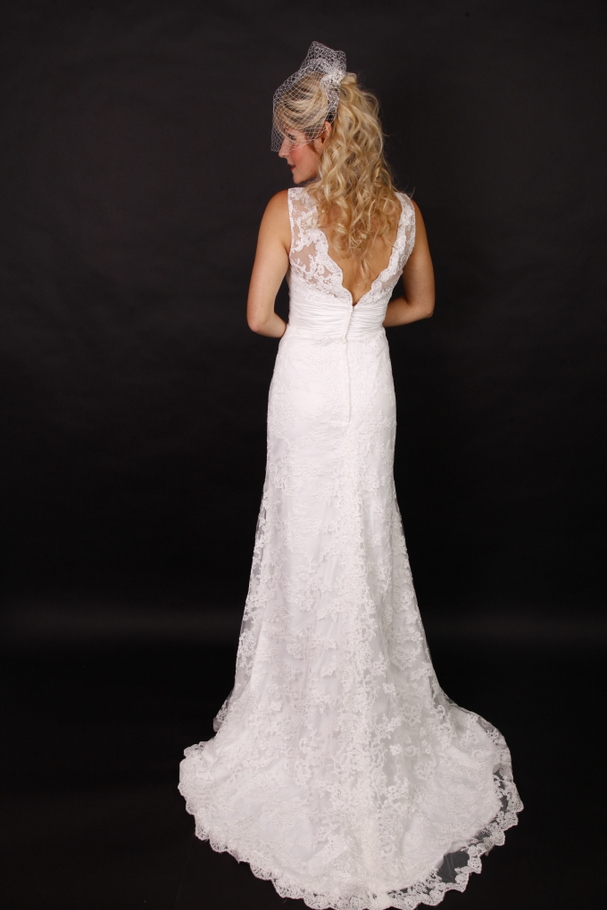 For those of you in need of an ethereal gown for your big, dreamt about day, look no further than Gilda's Bridal.  She happens to be the sweetest, most lovable lady, and her skills extend far beyond exquisite design, so you will not only find the dress, but you will find the 'do, makeup and jewels..all while having a blast, because her positive energy is contagious.
She can whip your mane into an elegantly polished coif, or send your tresses bouncing luminously around your face.  Knowledgeable about makeup, Gilda mastered a rich glow for my face (had to fake that blushing bride bit, after all!) and made my eyes and mouth pop.  And it doesn't stop there– she has a knack for selecting the right goddess-like jewels to sparkle atop your head, or shimmer delicately against your blushing cheeks.
Back to the main event– her dresses fit the fairy-princess longing in (most of) us.  Her beautiful mind concocts lavish layers of satin and tulle, dreamy lace overlays, delicate beading…  She isn't limited in her creations, though– if you're not into the fairy-princess thing, you may like the simple strapless numbers, fit for the boho crowd and barefoot beach weddings.  She also carries a handful of European bridal designers, such as Rosa Clara, and Maria Karin.
Based out of Vienna, VA, Gilda's business is one part salon (she does some bangin' highlights!), one part bridal.  She isn't limited to VA for inspiration, though..she travels to Europe for fresh ideas and feminine fabrics to incorporate into her ever evolving collection.
Check out the collection, at GildasBridalCollection.com.
**Photography by Lotus Production— a complete wedding planning organization.