Burning Man Exhibit at the Renwick Gallery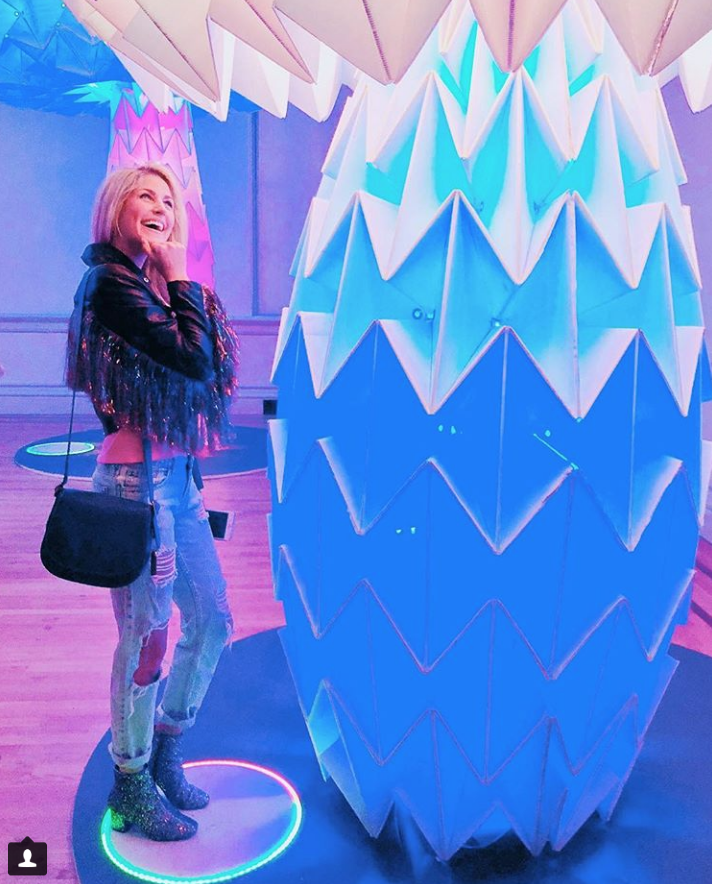 UMM this is a must-see exhibit…so absolutely amazing AND freees money!  The mushrooms were by far my favorite part.  I knew that they changed color, but watching them "grow" and change shape (when you step on one of the lit up circles) was haii adultchild bliss.
The exhibit fills the entire Renwick Gallery, and each room is well done and engaging, like the chalk walls of "before I die.." (my addition to the wall was to "make the world sparkly" duh!).
And, of course my outfit was sparkly and fit for a festival.  I hope I left a little trail of shimmering tinsel pieces behind…although, I meant "make the world sparkly" in a slightly deeper way ha.
Outfit deets:  New leather/tinsel jacket from NastyGal; ripped denim from Tally Weijl; Barbie shirt from Forever21; sparkle booties from Zooshoo.com, and Coach saddle bag.
Maybe one day I'll catch the real Burning Man festival (if I can stay in the bro's plush RV and avoid the dust).  I think I would be in style heaven…I would need a new pair of bedazzled goggles for each day and a few skimpy, winged outfits forrrr sure.
This exhibit runs through January 21, 2019.
Visiting the Renwick:
1661 Pennsylvania Avenue, NW
Washington, DC
10 a.m. to 5:30 p.m. daily
Closed December 25
Sunday, April 8, Special Hours 1 p.m.–8:30 p.m.