DC Pop-Up Christmas Bar – Miracle on Seventh Street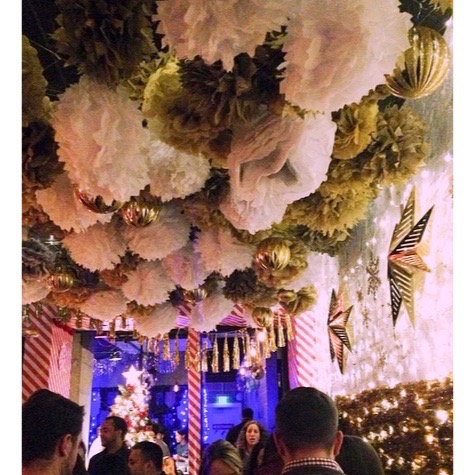 If you're set on trying out a nog shot at this pop-up Christmas bar, just a heads up– it's about a 2 hours wait to get in.  And I'm not sure it's all that special once you finallyyy make it inside– festive and glittery, but crowded as feurck.
I went on a Friday and got in line about 5:30 (it opens at 5:00).  I packed a water bottle of…non-water, to help ease the pain of the long wait, but I blew through that toOoOo quickly and had to run down the street for more supplies (just down the street you can grab some mini wine bottles).  Just be discrete because they do come out and check.
I think I made it inside around 7:30, and it was a super cute spot with merry beverages and a cozy atmosphere, but I'm a little surprised it blew up into such a major, must-see event.  In my opinion- not worth it.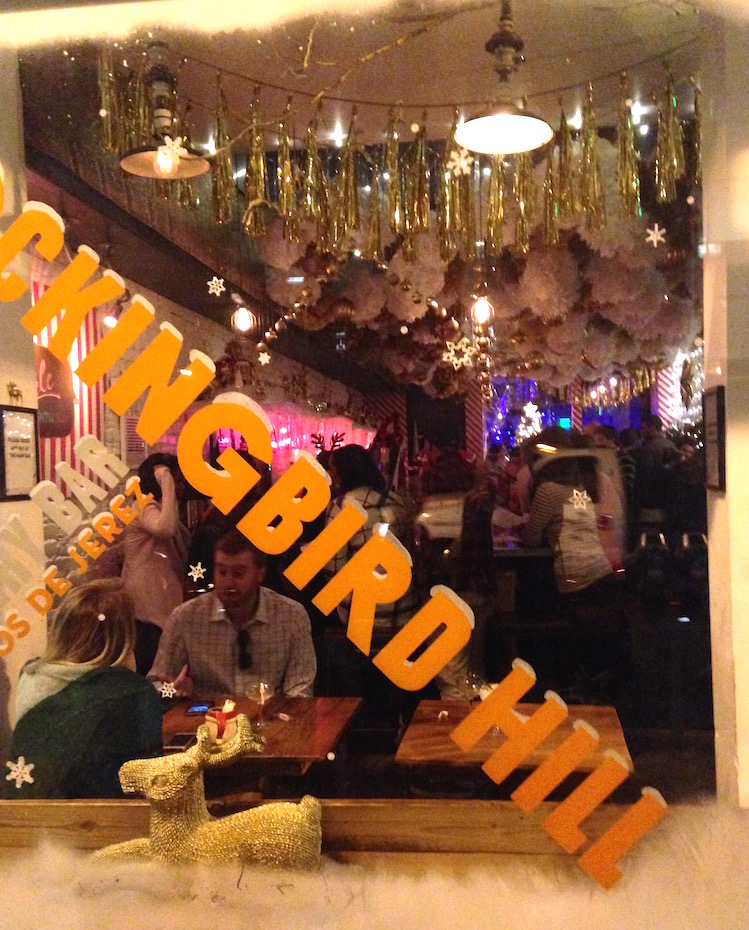 My line buddy!..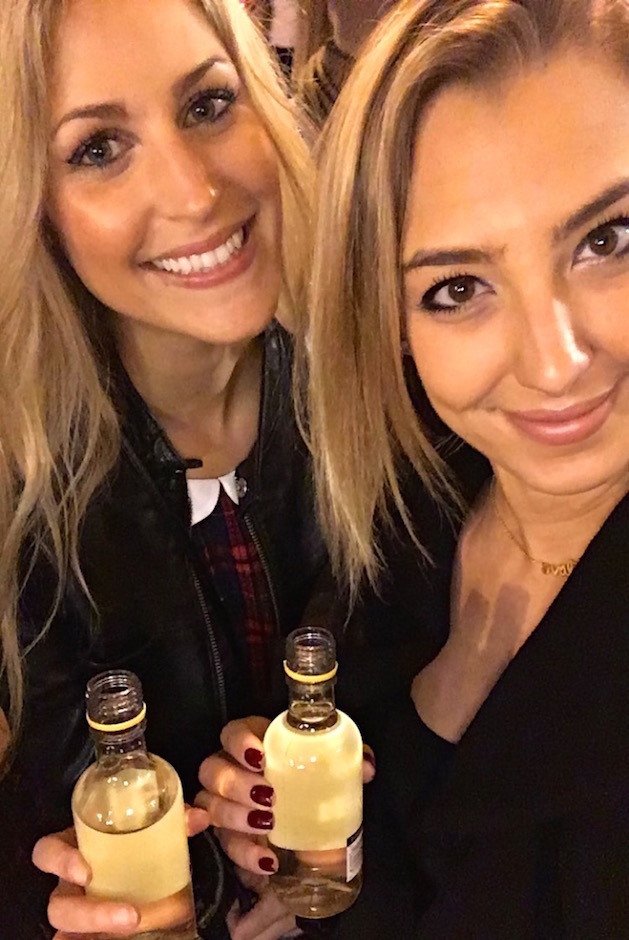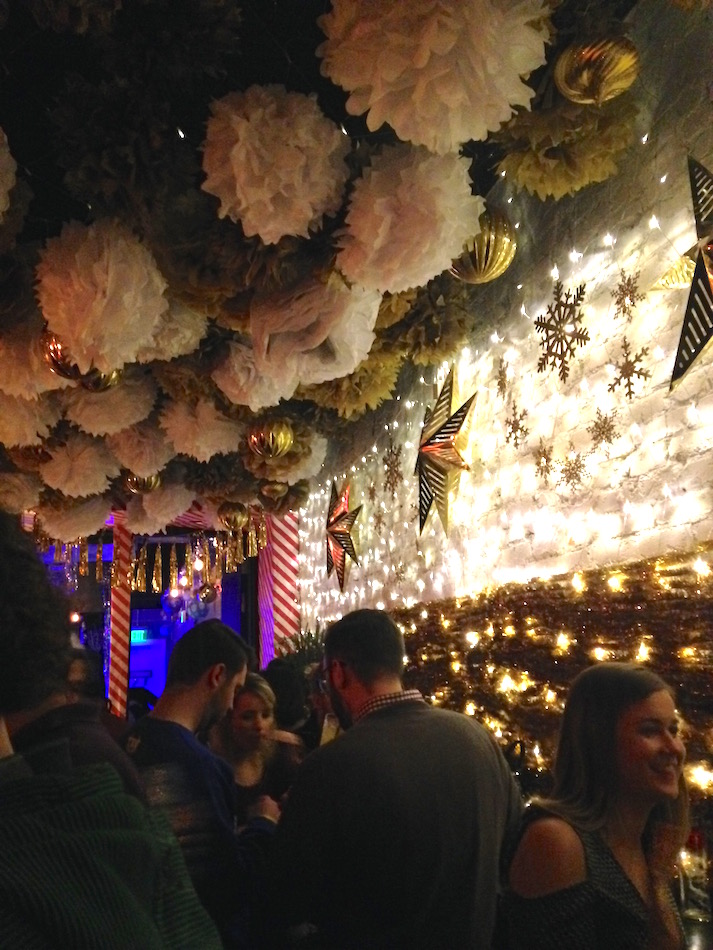 My Christmas-y look: