Devils Backbone Brewing Company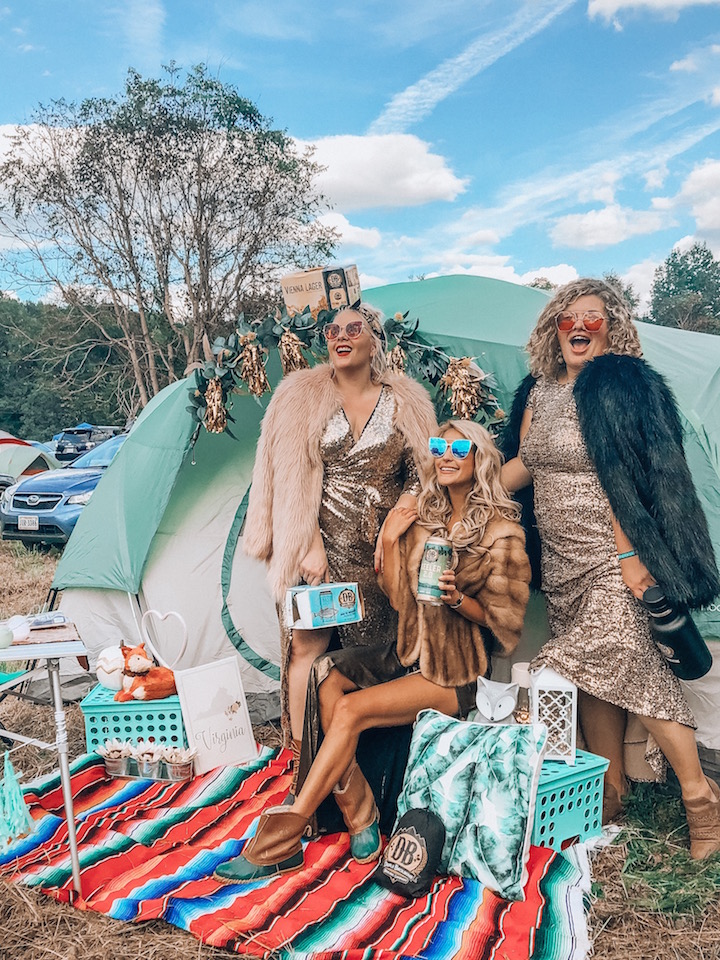 Thank you so much, Devils Backbone Brewing Company, for the best camping, live music and yummy beer weekend ever!  I'm already looking forward to next year's Hoopla event.
All of those working the event and visiting this brewery were so sweet.  It was such a pleasant environment to be in.  Nature, music and booze = stress-free, happy people hah.
We enjoyed camping both nights, and it was so hard to pull ourselves away from the beer and beats on Sunday.
This Roseland, VA location is only about 3 hours out of D.C. and a very easy and scenic drive.  DB also has a brewery in Lexington, VA.
Highlights from the weekend (in no particular order):
Delicious beer pairing dinner by the head chef, with beer notes from the head brewmaster for each course (they even accommodated my vegetarian needs at the last minute! Sarz for being difficult)
VIP media tent cuteness (ugh I want to live there)
Great music
Beer, beer, beer, nomtastic beer
Comfortable camping
The tapping of an exclusive annual keg with an information session by the head brewmaster
A glamping photoshoot with my blogger babes, wearing gold dresses and fur because it's us.
Awesome people
Mouthwatering vegetarian cauliflower burger at the main restaurant.  Yip, it's a highlight.
DB also offered brewery tours and games, and if you're into hiking, there are hiking trails nearby.
My hunBun and I were like little giggling kids the whole time..sometimes at my expense, like when I wiped out one night and blamed the uneven ground.  You do need to watch out for those holes though!  We thoroughly enjoyed the entire weekend and are v happy we went and can't wait to get back there.  Maybe we will try out the Lexington location next..looks like a cute area!
Side note: I only wear Devils Backbone tanks and t-shirts now k baii.  😀