JORD Wood Watches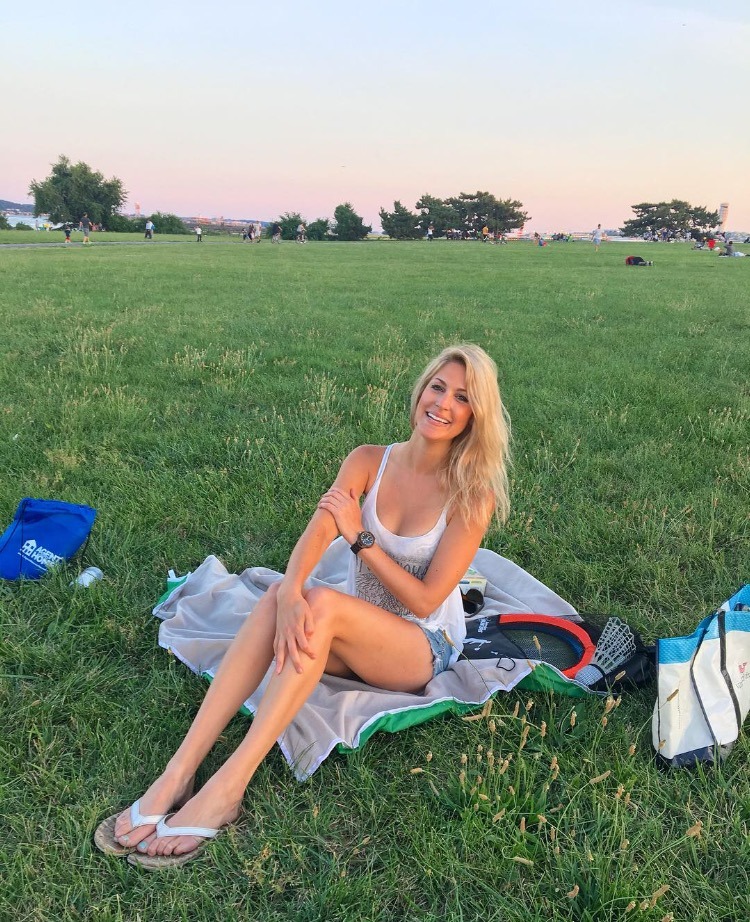 My very first wood watch!  I know, for most of us, our phones double as a watch these days, but when watches are THIS cute they are needed just for the style aspect.  I mean, if I'm being honest, I sometimes wear a vintage Barbie watch that doesn't even tell time anymore (maybe I should try replacing the battery).
SO, combine the beauty of this JORD watch with a time-telling function?!  WHOA!  I will take it.  #need
Good luck choosing a color, though…toOOooOo many cute options!  For me, there's a natural pull towards the girly pink ones, and then there's that tomboy desire for something rustic and rugged.  I'm 100% satisfied with my "boyfriend" style watch, as I call it (the Fieldcrest Dark).  It's a rich brown wood that is its natural color, sans staining, just conditioned with oil to prevent cracking.
Enter this giveaway for a chance to win a $75.00 e-voucher!  EVERYONE who enters gets at least a $20.00 e-gift card (excluding the winner), so WE ALL WIN.  Enter now–  scroll down the JORD page and simply enter first name and email address (contest ends 7/24/16)!
*The $75 voucher will expire on 8/30/2016, and the $20 e-gift card expires 11/30/2016.
My watch is the Fieldcrest Dark.  Find it here (and see other gorgeous shades to choose from!).
And a tidbit on the watch's time keeping:  It is equipped with a battery operated quartz movement. Real quartz is used to regulate the electrical frequency which helps keep more accurate time, and these quartz movements are sourced from Citizen Miyota and are made in Japan.
The packaging is an added bonus– super cute wooden box and an adorbz little wooden charm with a "J" engraved on it, fastened to the watch.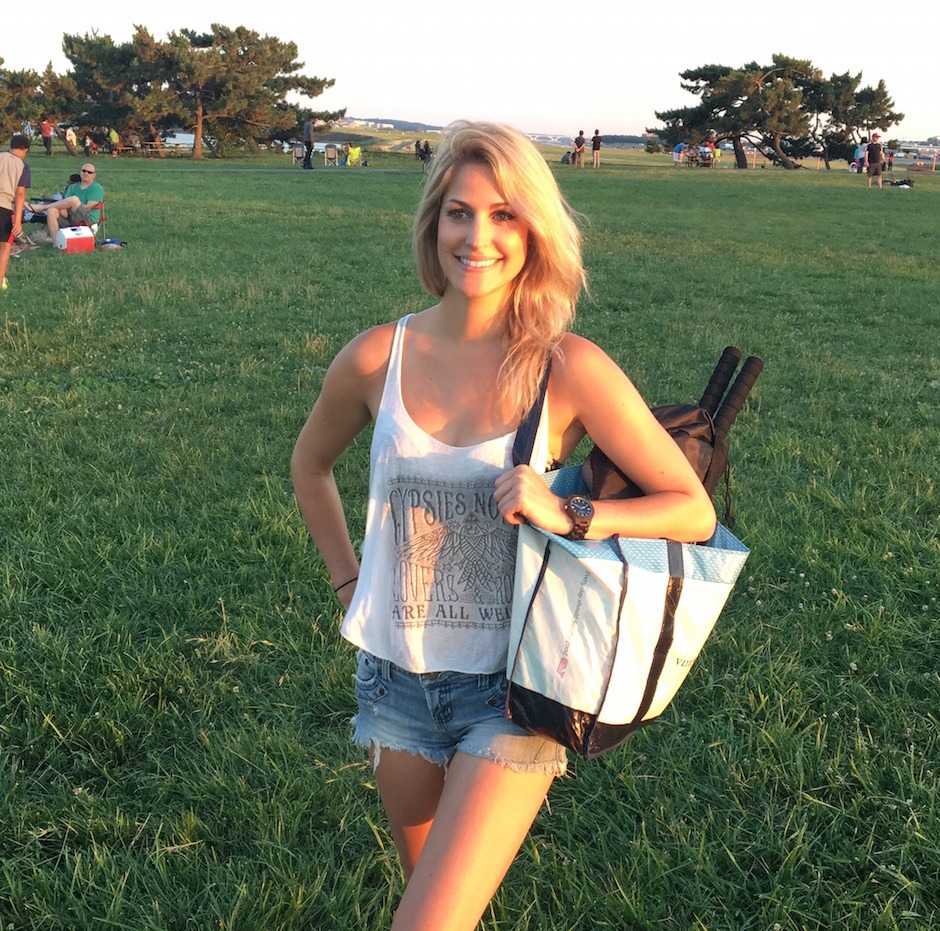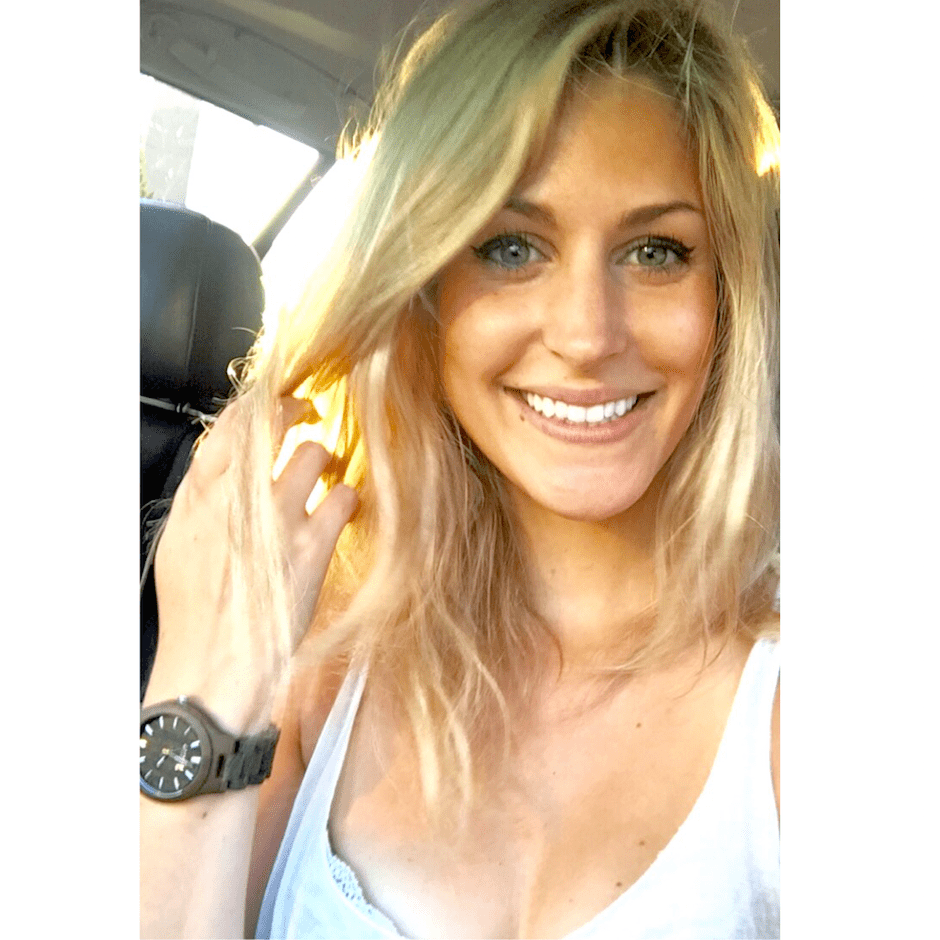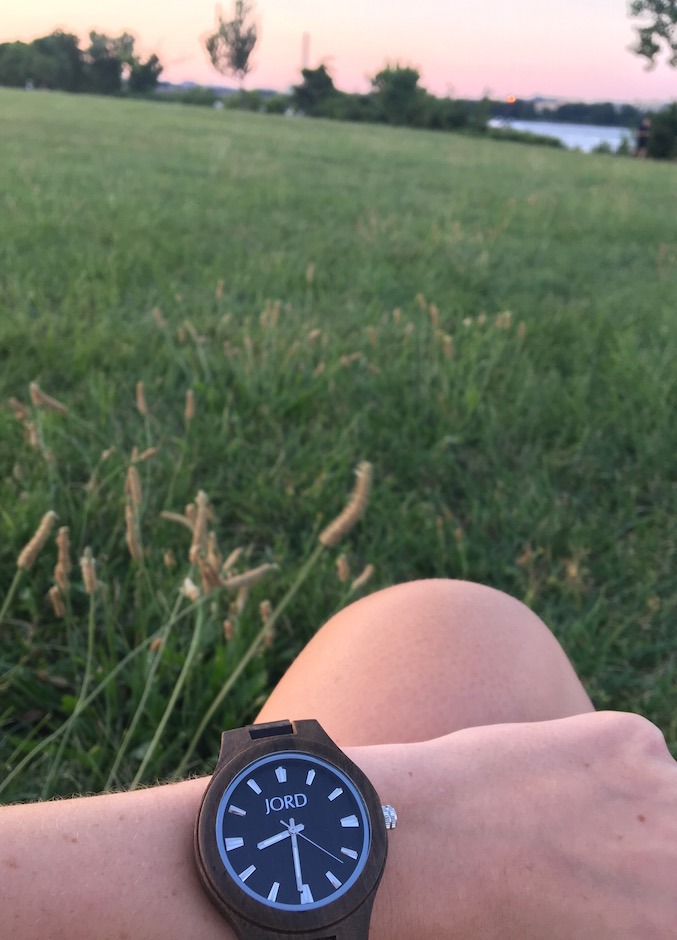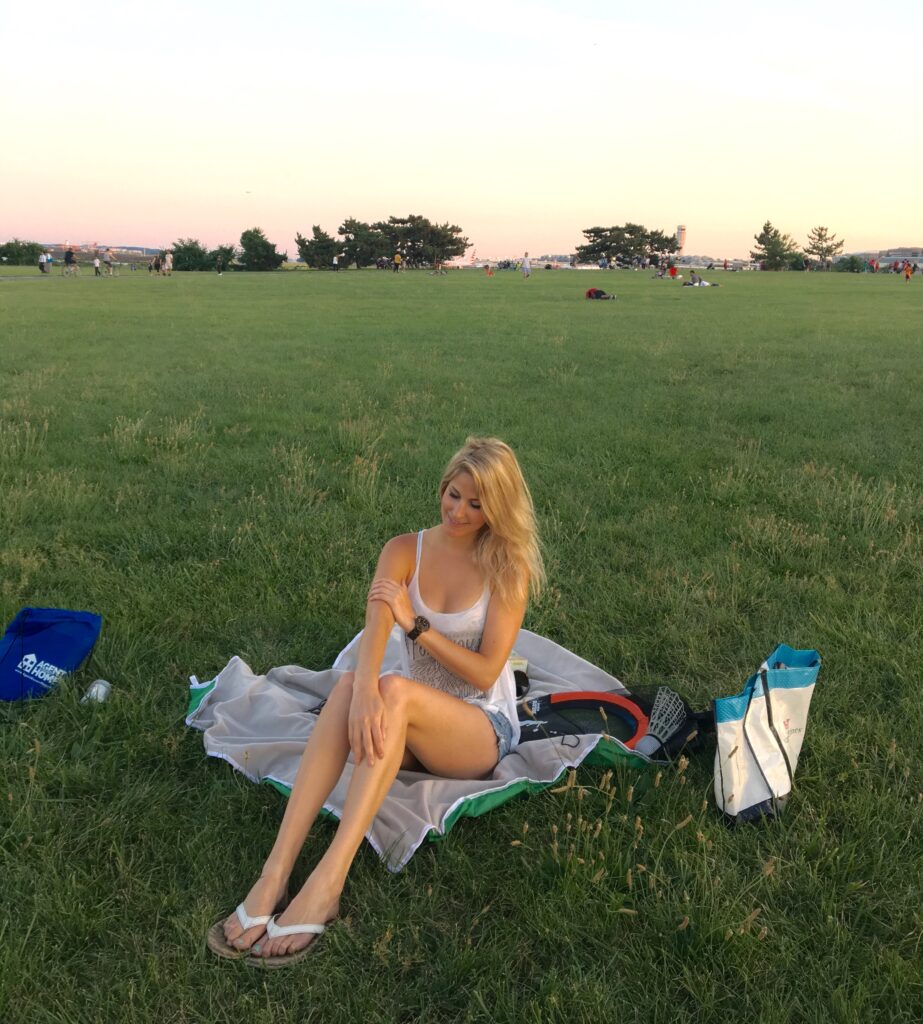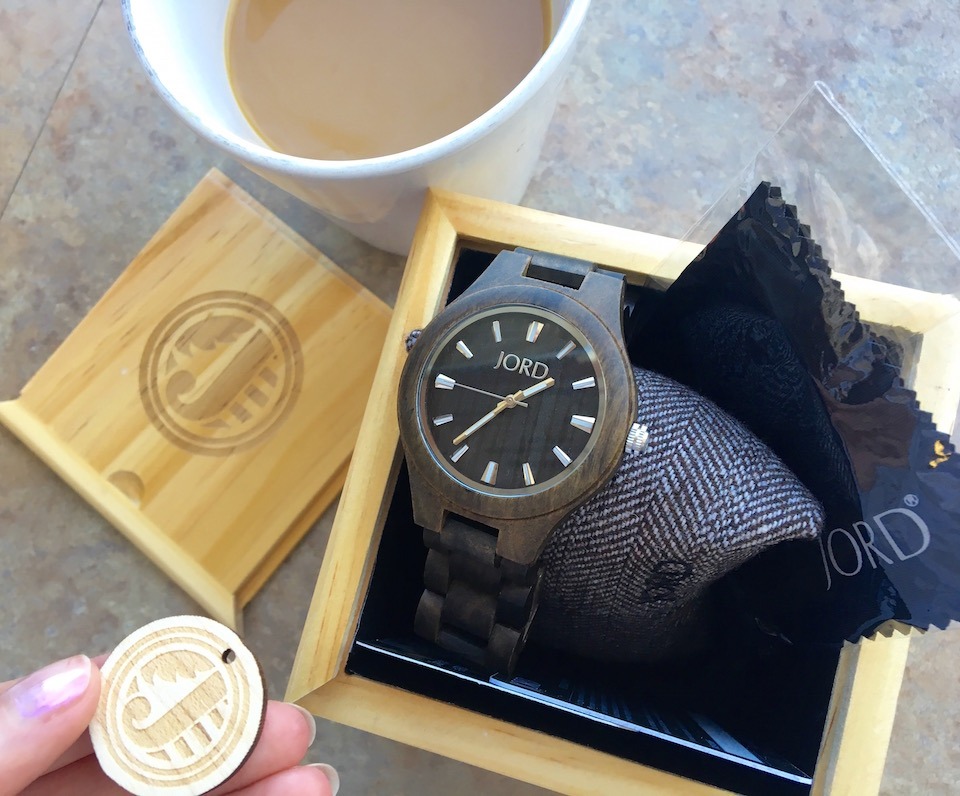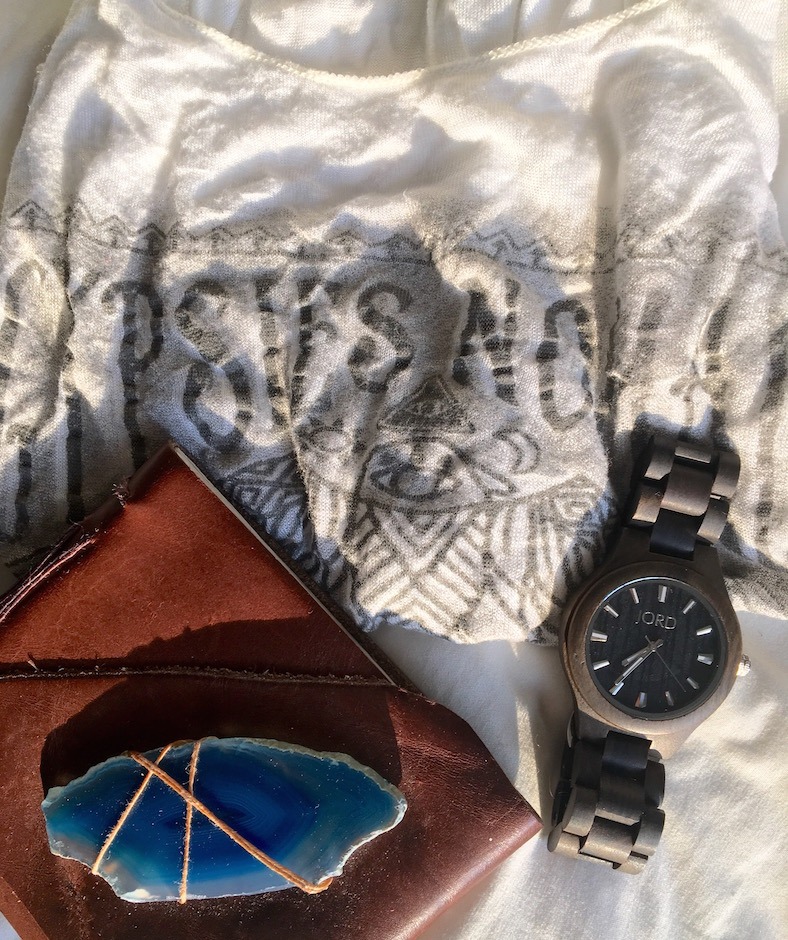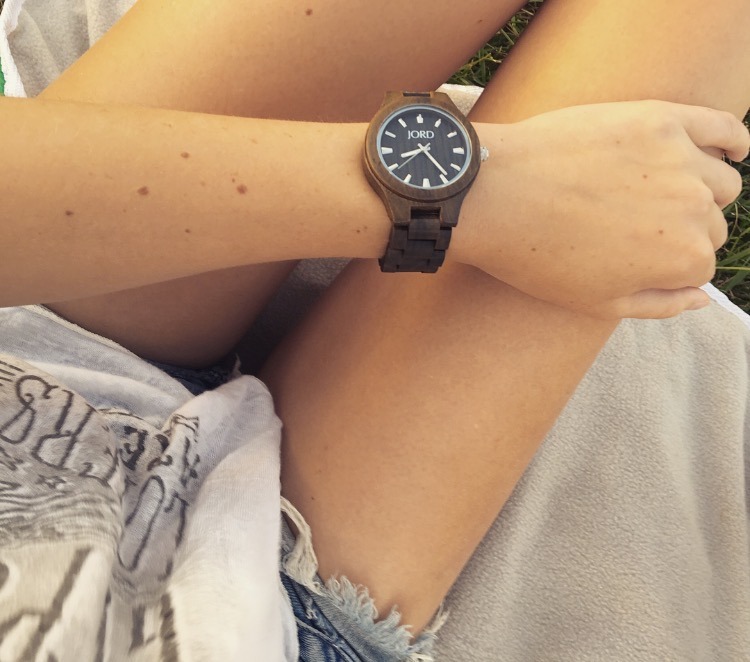 ENTER the JORD contest to automatically win a $20 gift card and quite-very-possiblyyy win the $75 voucher! (note that you cannot win both..everyone gets a $20 just for entering, OR you may be THE contest winner and receive $75 instead)