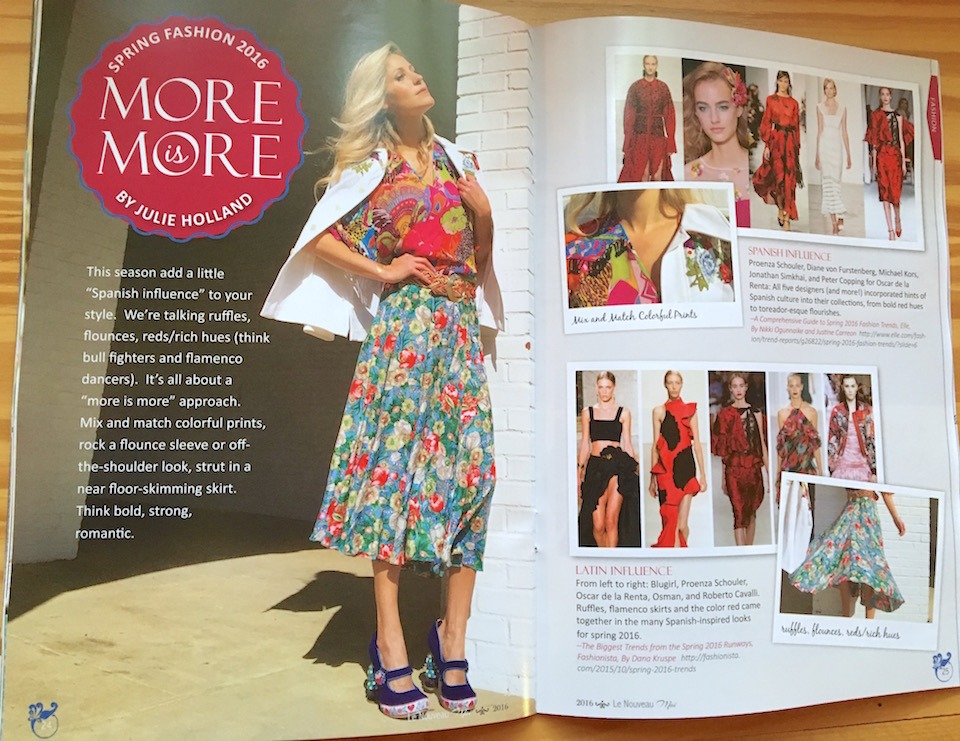 Le Nouveau Moi — More is More:
Happy May!  If you're looking for some spring and summer style inspo, check out my latest style piece in Le Nouveau Moi magazine.  It's all about a "more is more" approach and (flamenco)stepping into the Spanish influence trend.
See the May/June 2016 issue here.