Mexico City Recap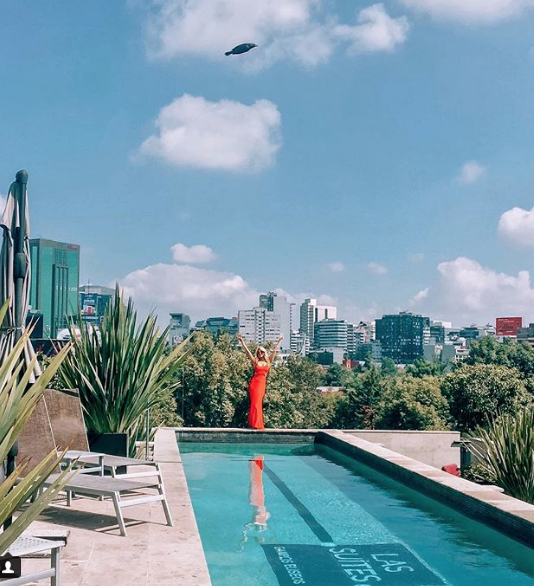 [line]Around this time last year, I got to explore the very beautiful and museum/park-filled Mexico City.  I soooo recommend!!  I had been to Mexico plenty of times but only to beach areas.  Who knewww Mexico City was so huge and had so many fun neighborhoods to explore??  I found it absolutely gorgeous, and parts of it felt like Europe.
Here's my breakdown of places to see:
Polanco neighborhood (my

favorite one

)- very upscale; lots of high end shopping and beautiful streets with great outdoor dining; nice parks.
Historic City Center: a maze of shopping and a gorgeous large square that reminds me of Madrid, Spain.

Walk around the zocalo aka main square and step into the Metropolitan Cathedral
Climb up the many stairs to the top of one of the restaurants or bars with views of the square across the street. Ugh I forget the name of the one I went to, but you enter through a jewelry store and hike up..see photos below of gorg views.
Vegetarians– dine at Los Vegetarianos.  It's nothing fancy, but the food is great and if you snag a table by the window, it's great people-watching on the busy street below.
Walk through Alameda Central park
Visit the Palace of Fine Arts

Condesa neighborhood (my

other fave hood

): "hipster hood" with European vibes

Stop in the very cute Ojo De Agua for a delicious milkshake.

Chapultepec Castle: So gorg!! The grounds are stunning, the views are spectacular, and the castle is a castle…so yeah, it's pretty great ha.
Coyoacan neighborhood: a quieter area with a more local feel and nice markets
Santa Fe neighborhood: commercial buildings and apartments; gorgeous malls with pretty outdoor spaces.

Visit the largest mall in Latin America.

Walk through Diego Rivera and Frida Kahlo's studios. 
I know I'm forgetting things because I waited a year to do the post, but def pay a visit and at least check off the items above!