3 Ingredient Cereal Bars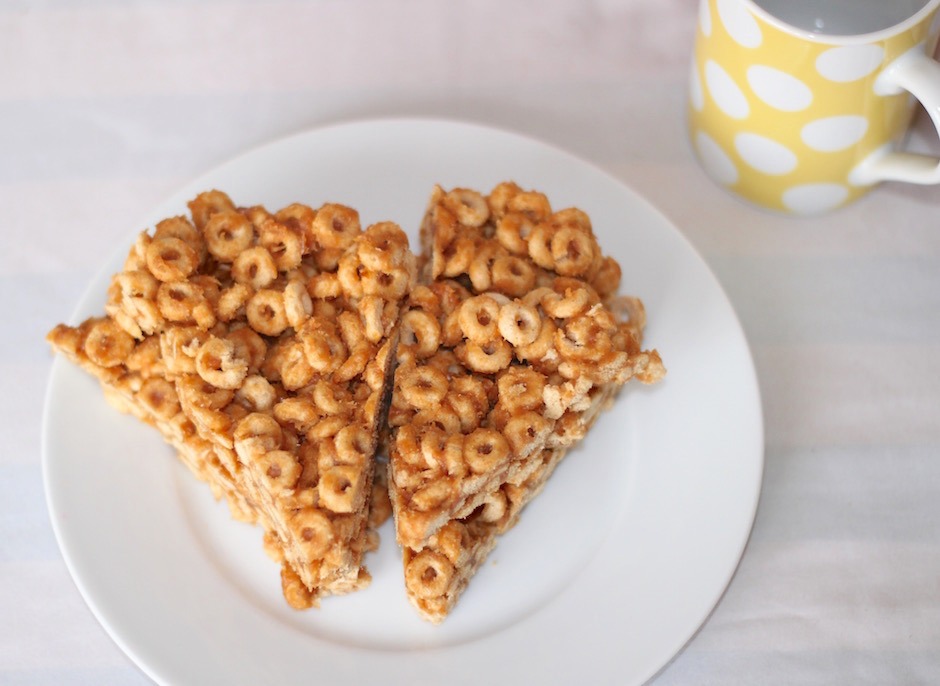 3 Ingredient Cereal Bars: Peanut butter, honey, cheerios
Peanut butter is EVERYTHING.  Filling, great with sweet or savory, satisfying at any time of day (, slightly addictive).. It's especially good with honey.  Throw some cheerios into the mix and you've got a fantastic breakfast bar or snack.  And this recipe is so simple to make…der, 3 ingredients..
See this post from HealthyFoodForLiving.com for full instructions (but pretty much, just heat up the peanut butter in a saucepan, add honey and cheerios, blend, let cool and refrigerate)
I also rounded up a few posts of mine that are all about this amaazing ingredient.  See below..