New Punch Bowl Social in Ballston!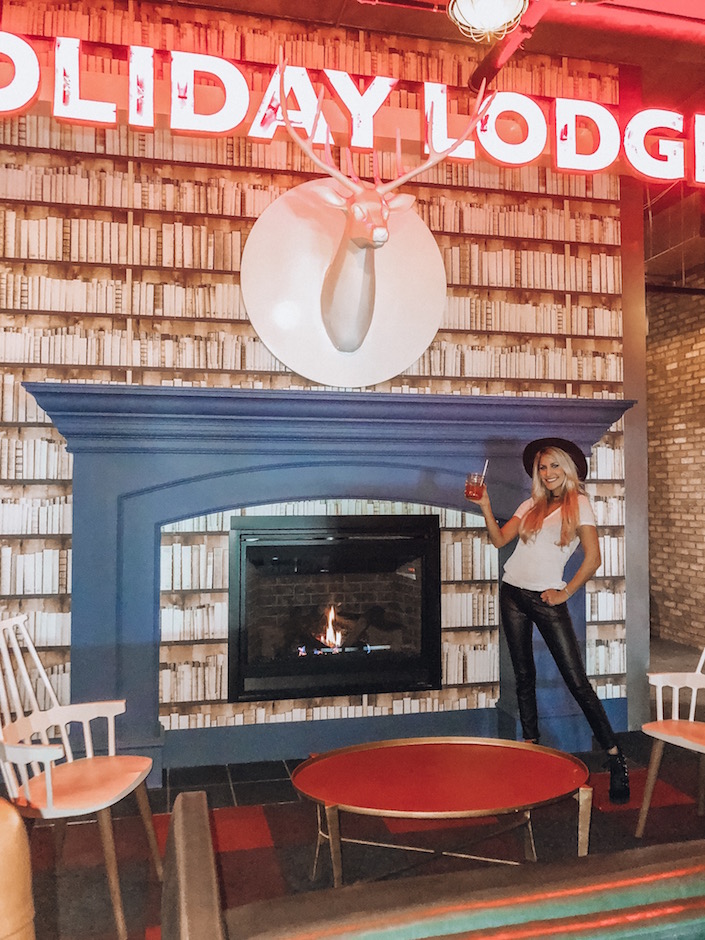 Yesssssyayayayy.  I had never heard of this fabulously entertaining space for adult-children until I was invited to the preview party at the new location down the street from me. Apparently there are Punch Bowl Social locations dotted all around the U.S., and this new Arlington location is SO HANDY for me!  What's that, D.C.?  You don't have one of these??  Womp. Guess you gotta cross over to the "boonies".  Ok, wait, I just saw that D.C. is getting a Punch Bowl Social in 2019?  VA still wins.
A multi level space with bowling, foosball, darts, shuffleboard, pingpong, a photobooth, "Holiday Lodge" room, the cuutest decor top to bottom, and incredibly yummy food and drinks.  If your thing isn't chicken & waffles then maybe a scrumptious and healthy grain bowl will hit the spot, while sipping refreshing cocktails out of straws that look like aspen trees.  "Happy Campers", indeed.
Read the awesome story behind Punch Bowl Social:
"You see, we don't believe in uncomfortable chairs, bland walls, and fluorescent lights. Those things belong in the 9 to 5 world. We DO believe in a 'dirty modern' mash up of chandeliers, food for foodies, PBR tallboys, and craft beverages. We believe in brunch turning into a bowling party and bowling parties turning into all-you-can-sing karaoke. We believe in exploring evenings filled with shuffleboard and made-from-scratch chicken and waffles."
Haiii, I love this concept!  Thank you, Punch Bowl for creating such a unique interactive space and plopping one right down the street from me.
THE GRAND OPENING PARTY is this Saturday, December 8th!
Buy your tickets here.
$20 tickets with 100% of the proceeds to benefit So Other May Eat

Some photos from Wednesday night's preview party:
Punch Bowl Social, Ballston Quarter location