Red Lentil Dal & Chai Smoothies!
Oh sweeet, I can made Indian food!  So yumz!  I found this recipe for spicy red lentil spread (or dal) and then found a deeeelightful Indian curry sauce from World Market to use with it.   Reallyy easy to make, and works great as an appetizer/side dish with naan bread (also found at World Market), or as a main course, over basmati rice.
Mine came out more like a traditional dal, rather than a spread (prob because I skipped the cornmeal from this recipe)..seems tastier this way.
Dal Grocery List:
Bag of red lentils
Onion
Garlic cloves
Olive oil
Cumin
Ginger
Spicy & Tangy curry sauce
Basmati rice or naan bread
Yummy optional extras:
Tomatoes (and other veggies)
Cilantro
Cottage cheese
*Be sure to pick up red lentils, over the brown or green variety..they cook quickly and turn into mush (using a potato masher helps).
Here is another yummy recipe for healthy red lentil dal, as well as this one.  Using a sauce, like the one I found at World Market, will give it even mooore flavor, and you can still add all of the other ingredients listed.
I needed something sweet to accompany all these glorious bold flavors! ..Helloo Chai smoooothiiiee.  Keeping with the spice theme, this sweet picke-me-up was the perfect compliment to the meal.
All it takes is a few Chai tea bags boiled in water, couple frozen bananas (you could skip the bananas and use ice instead), a few scoops of vanilla yogurt (I like to use Light n Fit's double protein vanilla Greek kind), splenda (optional), and I added a spoonful or two of peanut butter to mine….because I strongly feel that peanut butter goes with, um, EVERYTHING.  Interesting combo of flavors, but it was sOoOoOo good.  And I added lots of cinnamon and ginger spice.
Chai Smoothie Grocery List:
Chai tea bags (I microwaved 3 in a mug of water)
2-3 frozen bananas (or just ice, if bananas aren't really your thing)– I de-skin and roll in tinfoil before freezing
Vanilla Greek yogurt
Splenda/sugar of choice..or none at all..
Cinnamon spice
Ginger spice
Peanut butter (unless that's toooo many flavuhs for ya!)
Vanilla Almond Milk if it's too thick
Red Lentil Dal..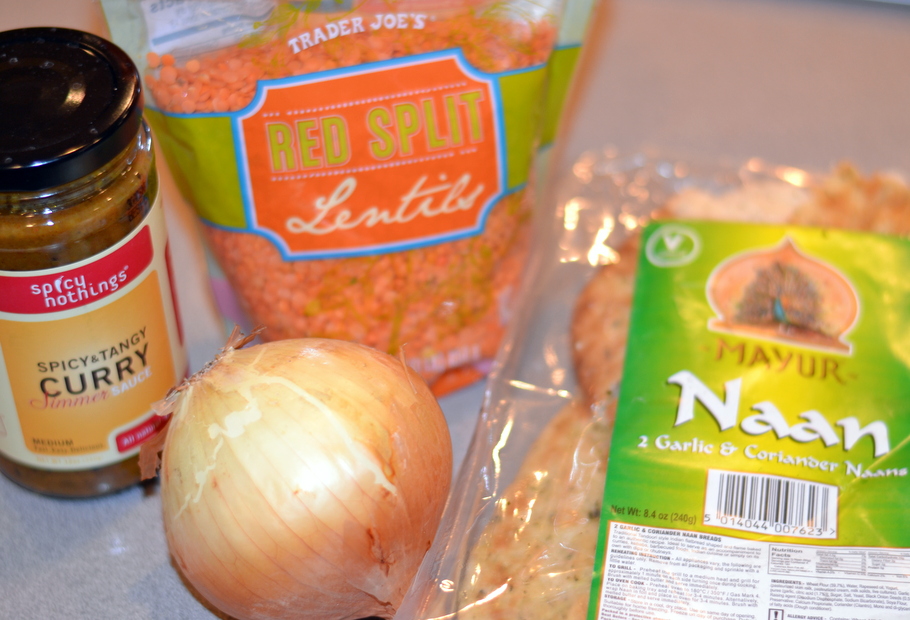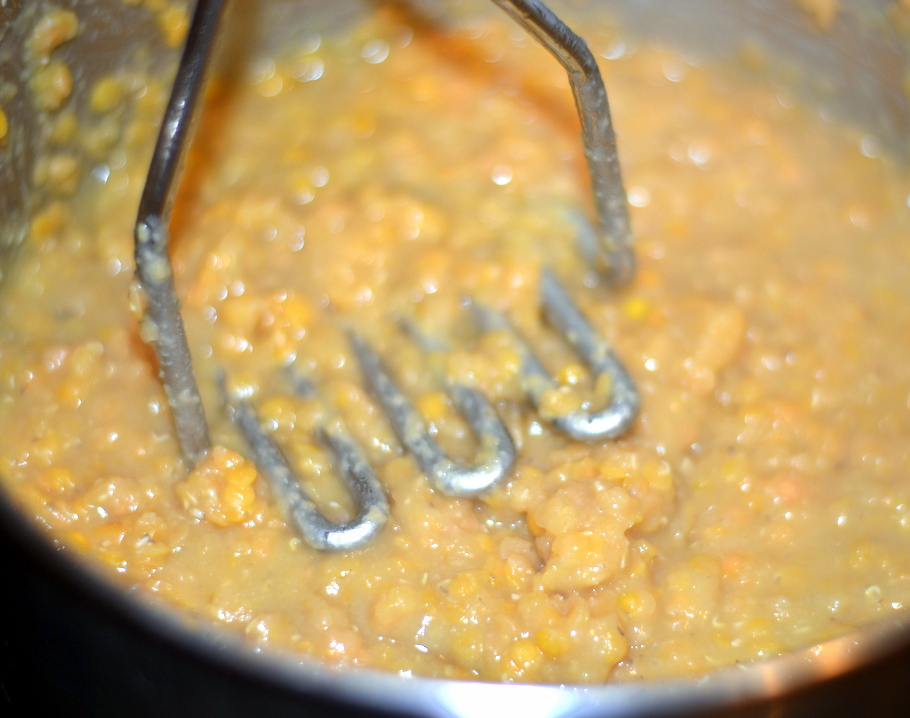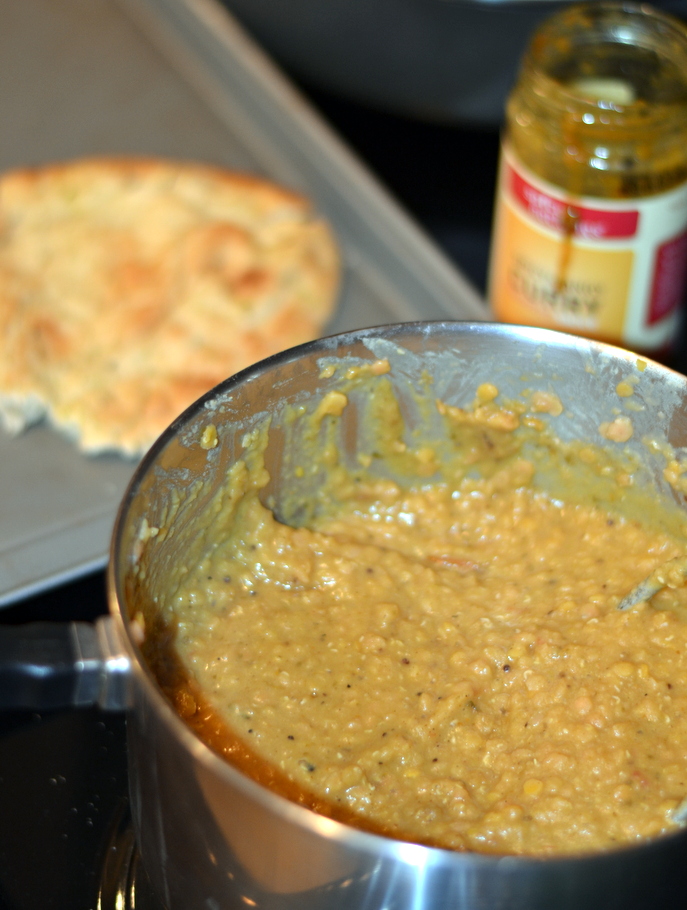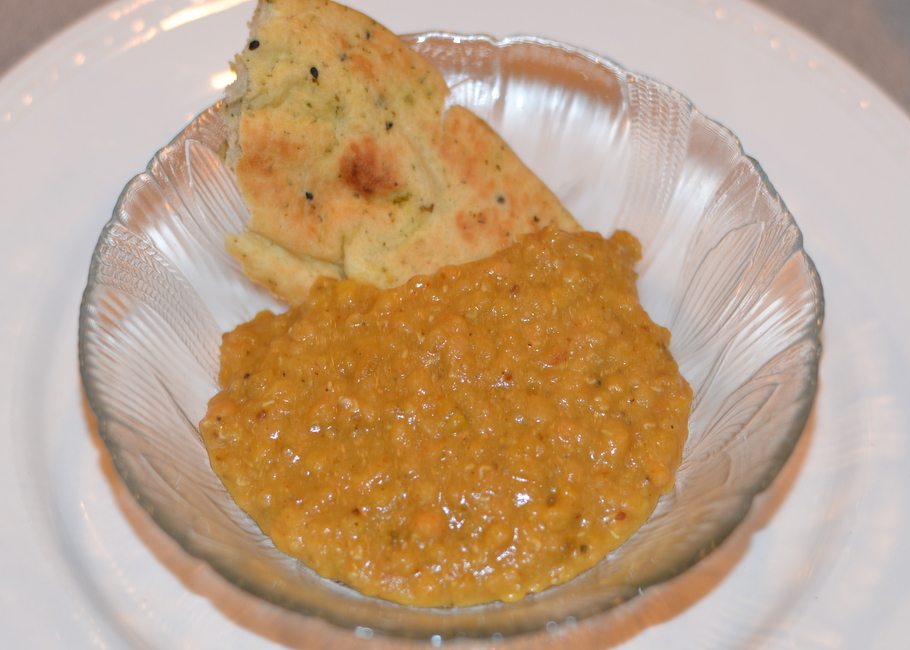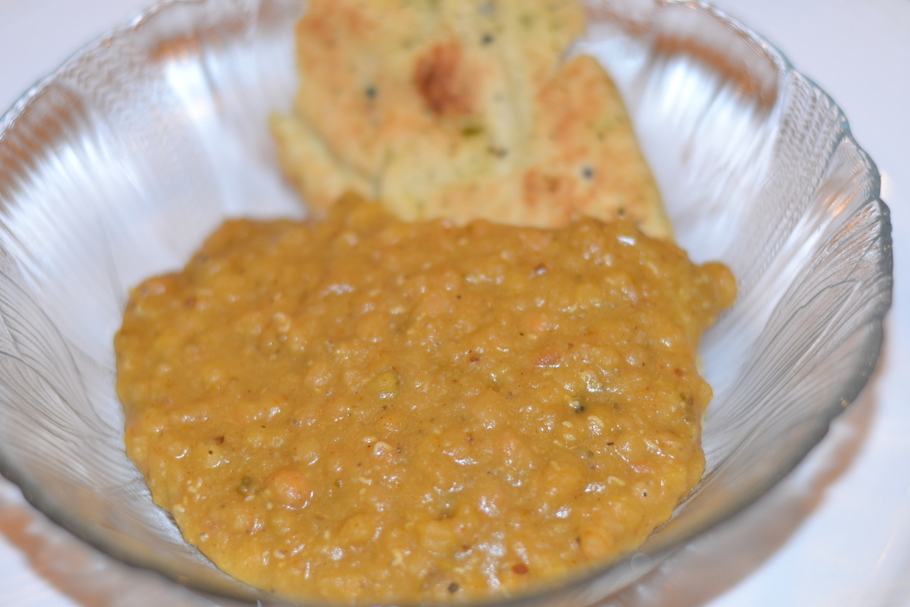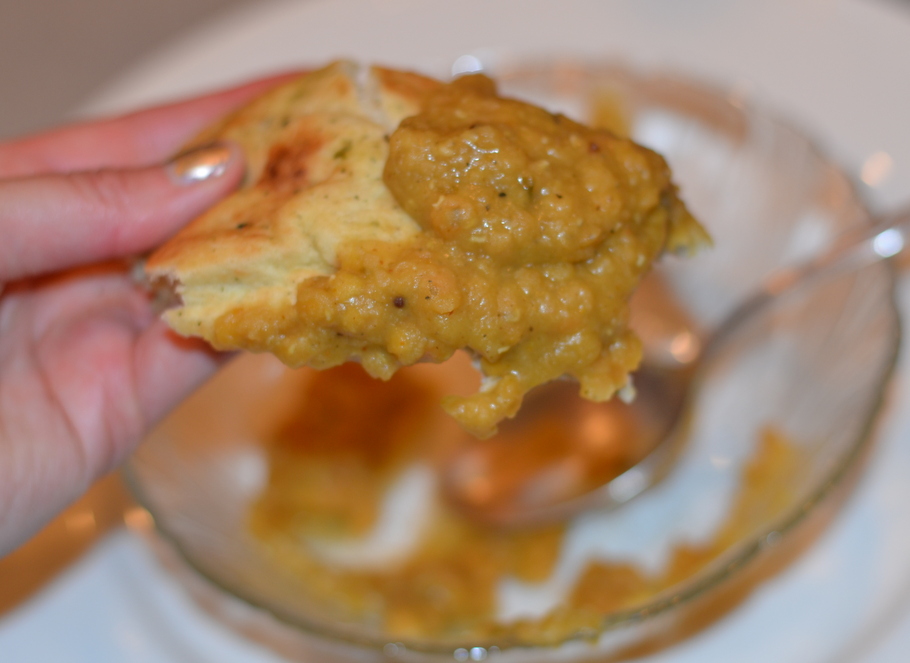 SmoothiiieeeTiimmeeOhYeahh: