Romantic Combos – Le Nouveau Moi
Hello America!  I'm now home after 29 days of travel and 8 plane rides– it's a tad bittersweet.  No longer living out of a suitcase is a bonus, but ughh I miss the adventures!  And the warm weather.  How am I going to show off my tan if it's starting to snow around here??  On the bright side, winter can be a lot of fun (if we get real snow), and Valentine's Day is coming up.  See a few red and pink outfit suggestions here, in my latest piece for Le Nouveau Moi: Romantic Combos.
*Note: I will be adding a few posts of New Zealand and Tahiti travel tips.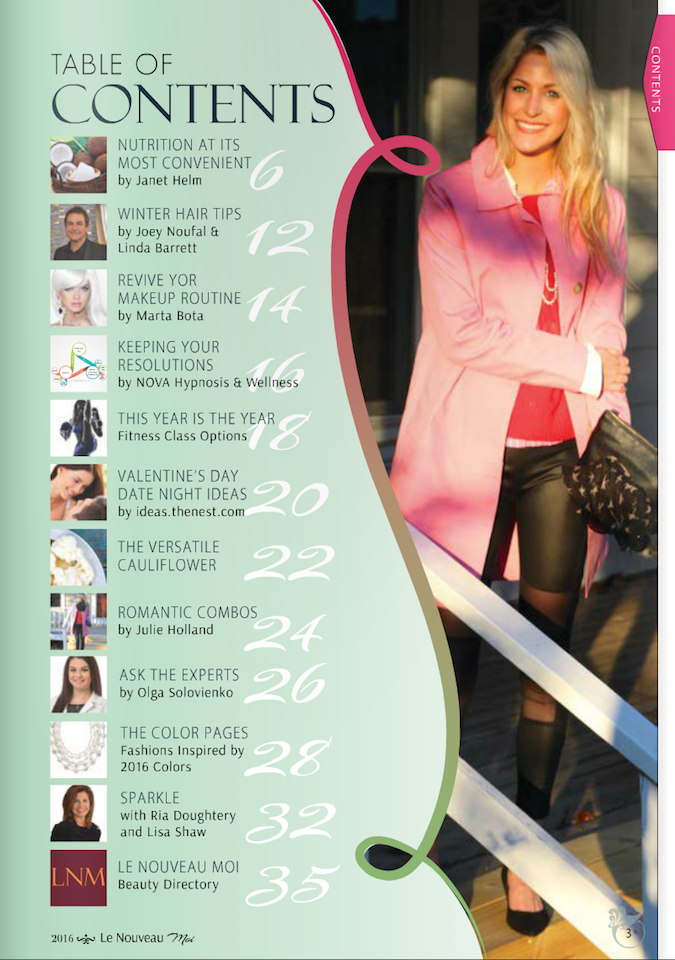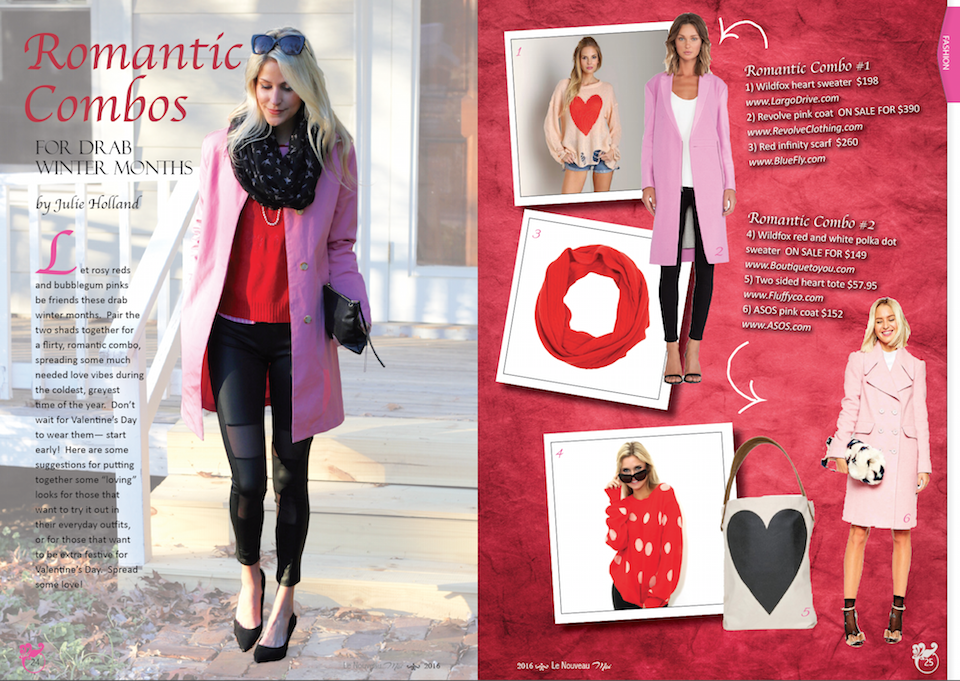 Let rosy reds and bubblegum pinks be friends these drab winter months.  Pair the two shads together for a flirty, romantic combo, spreading some much needed love vibes during the coldest, greyest time of the year.  Don't wait for Valentine's Day to wear them– start early!  Here are some suggestions for putting together some "loving" looks for those that want to try it out in their everyday outfits, or for those that want to be extra festive for Valentine's Day.  Spread some love!