Salon Daniel Hair Extensions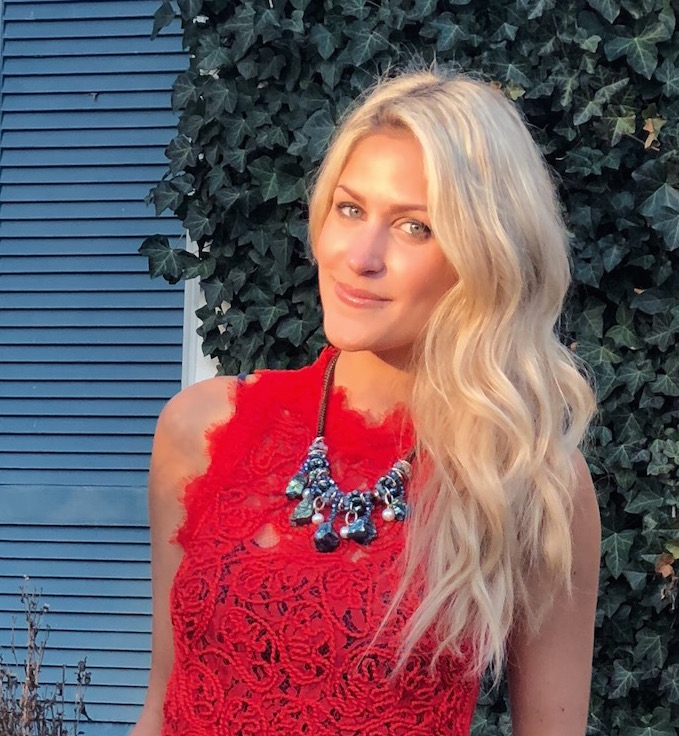 Salon Daniel earned my trust a few years back for highlights, and now these experts are taking care of my newest addiction– hair extensions.
Oh. My. Goodness, you guys…what did I do before hair extensions??!! Oh yeahh, I had long, platinum, luscious, thick locks until it slowly changed on me and refused to grow past a certain point.  No worries, that's what extensions are for!
When the people around you can't tell the difference between your hair and the extensions, and you even forget that it's not all your hair (per se) and assume mermaid status without a second thought, it's a good day.
If you have been following along on my IG stories and feed, then you may have seen me try out the clip-ins and the hoop extension before going for the real deal with Salon Daniel.  Don't get me wrong, the clip-ins and hoop are beautiful and a ton of fun, but you are very aware that there are things attached to your head (and in my case, they always showed, so I had to wear a hat while wearing them).  When you get the tape in extensions (or the keratin bond/micro links, which I don't know much about..), you don't see them or even really notice that they are there.  A note on this though– your head may be a bit sore the first day or so after getting the extensions.  Just take some advil. It wasn't really a problem for me, but every scalp is different.
I've had the extensions in for about two weeks now, and although they no longer have that amaazinggg bouncy curl that only a salon can give you, they are easy to blow dry and curl on my own or pop into a sleek (thick, long, eeeee love it) ponytail.  The double sided tape that (rather magically) holds them in has softened and they have become besties with my real locks.
It only takes about 2 hours to get the extensions put in, and the price all depends on the shade and length.  The standard length of the extensions is 14-16 inches (the length I went with), the longest is 24 inches, and the shortest is 10-12 inches.  You can even ask for pre-made ombre or a specific shade of pink, but it would probably cost more.  The salon used two sets of real hair by Hotheads, in two different shades, and they match my hair perfectly!  It's kind of unbelievable how perfectly it blends.
If you have highlighted hair, you need to book your appointment for fresh highlights within a few days of going in for the extensions, so that they blend properly, and be sure wash your hair right before going in to get the extensions, since oils make the bonds slip.  It's also important that you wait about 48 hours to wash your hair after getting the extensions. 
Get a sulfate free conditioner, shampoo, styling product and dry shampoo.  Try not to put the conditioner directly on the tape bonds.  You can always wash just the very top of your hair without touching the extensions and use dry shampoo on the rest in between real washes.  If you're curling your hair, it's a good idea to use a heat protectant on the extensions, since they are real hair and still need caring for.
You can reuse the hair 2-3 sessions and you must go into the salon to have them move the extensions up every 8 weeks so that there isn't breakage of your real hair or twisting. You can always take a break in between having extensions and reuse the hair months later.  The salon can easily switch out the adhesive strips.
Here's the info for booking your appointment! 
customerservice@salondaniel.com
703-893-5000
And they are located at 6828A Old Dominion Drive McLean, VA 22101.
Luz is the fabulous lady who highlights my hair, and she also put my extensions in, with the help of Sarah Wise and Daniel himself.  It's a bonus that everyone at the salon is so nice and fun!! And it's such a pretty space, with parking (that's good news for all of us that have a fear of parallel parking ha).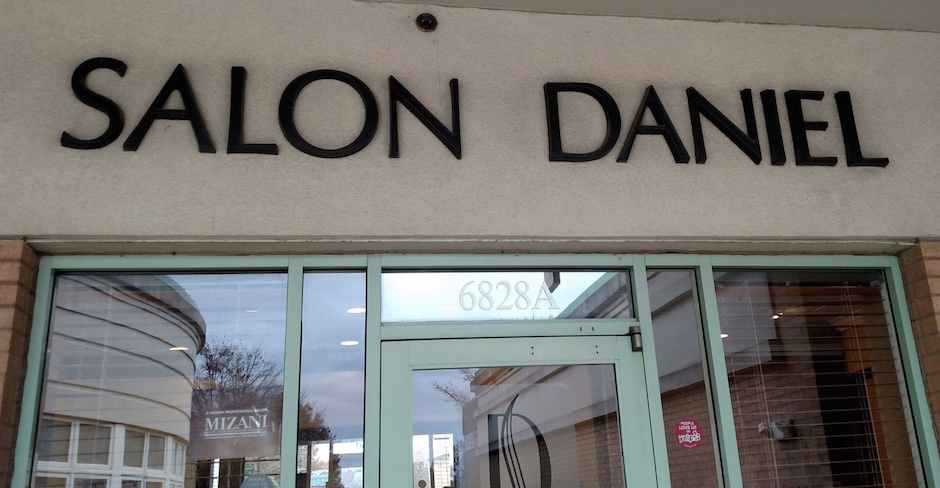 I'm SO happy I finally got real hair extensions, after daydreaming about it for over a year.  I had no idea it was such a doable thing.  We all know that we are so much better at life when we have a good hair day ha, and these extensions have definitely put a spring in my step (..literally. My strutting boomerangs are getting so sassy).
Other notes on extensions: 
The salon gives the extensions a bit of a trim in front after they are put in, in order to blend them into the cut of your real hair.
No need to buy a special brush, in my opinion.  I just brush my hair cautiously with a round brush or paddle brush, but the salon does sell the "wet brush".
Some people recommend sleeping with your hair in a ponytail so that it doesn't get matted or twisted, but that really all depends on the type of sleeper you are.
You may be tempted to buy the hair on your own at a cheaper price BUT it's probably not the best idea, since you really don't know the quality or how it will hold up, while the salon knows exactly what to order and how to match the color.
The price may seem really high, but if you think about it as if it is spread over the 3 times you are using the same set of hair, then it's much more doable!
Ummm I'm probably forgetting things..just email me your questions: blazersandbubbly@gmail.com.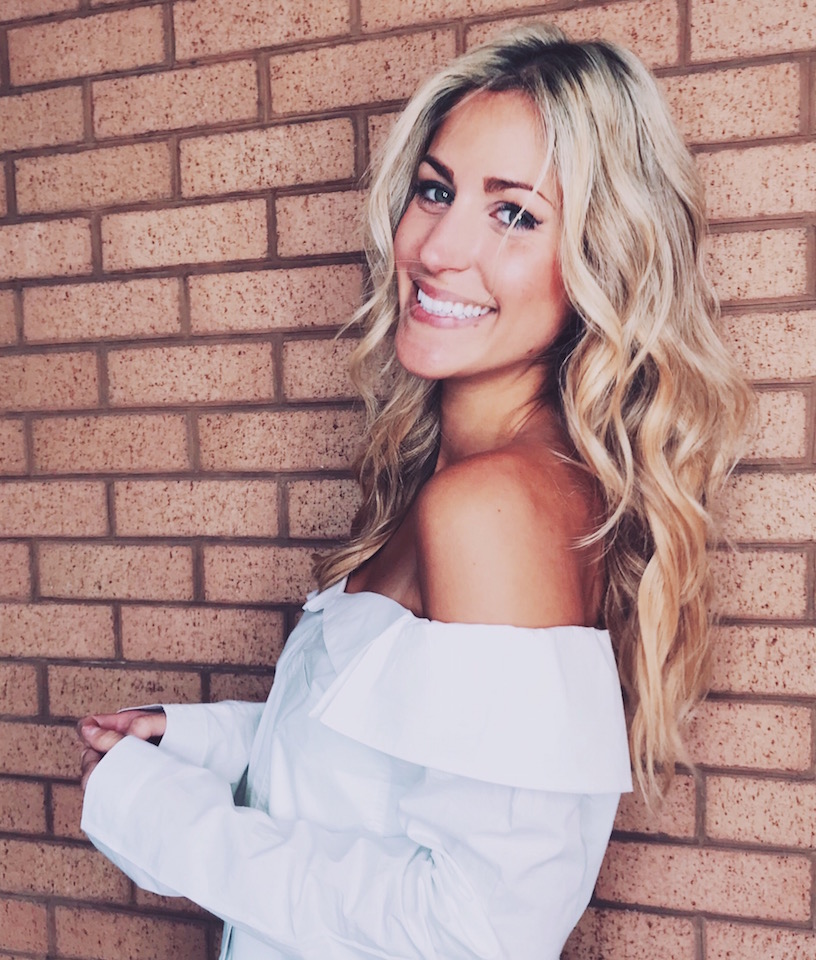 (Below: Luz and Sarah)