Throw Social D.C.

Yayyyy, Throw Social has officially opened up it's D.C. location (in Ivy city), and you do not want to miss the fun!
Between the quirky & entertaining games of axe throwing, iceless curling and football-bowling, and the "made for Instagram" interior, this spot is EVERYTHING.  The top floor is Palm Beach themed, with glam cabanas and pink flamingo accents, and the bottom floor is decked out in the most cozy-cabin Aspen vibes.
The neon signs are a hoot– "let's get flocked up" and "nobody axed you" are just a couple of the bright embellishments.  The instagrammable nooks are overwhelmingly picture-perfect.  So many cute photo spots, so little time (when your boo is rushing off to play all of the games nonstop!).
It's a little shocking that you can mix alcohol with axe throwing, but HOW COOL IS THAT? (Maybe just don't hover behind any of the players for too long ha).  Football-bowling was, by far, my favorite of the three games.  I was at least semi good at this "sport", whereas, I literally never managed to make an axe stick into the wood ha.  ..I blame the glorious cotton candy topped champagne that I was guzzling.
Nom some s'mores in "Aspen" and toss some axes, but save room for the mini designer pop tarts in "Palm Beach" and some energy for the football-bowling and iceless-curling.
You can book your game ahead of time online, here. 
The Aspen Floor: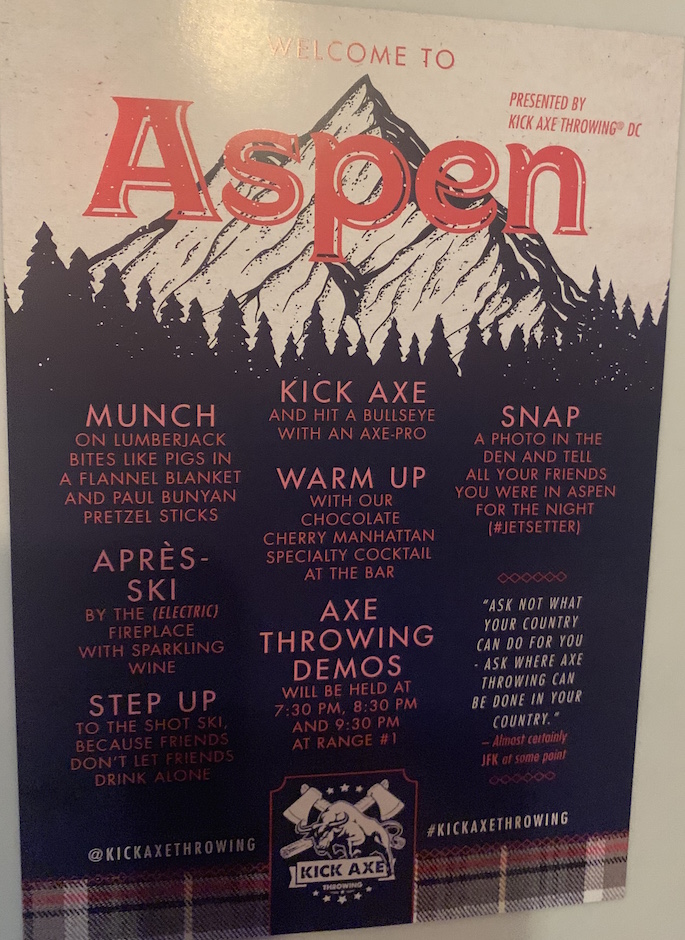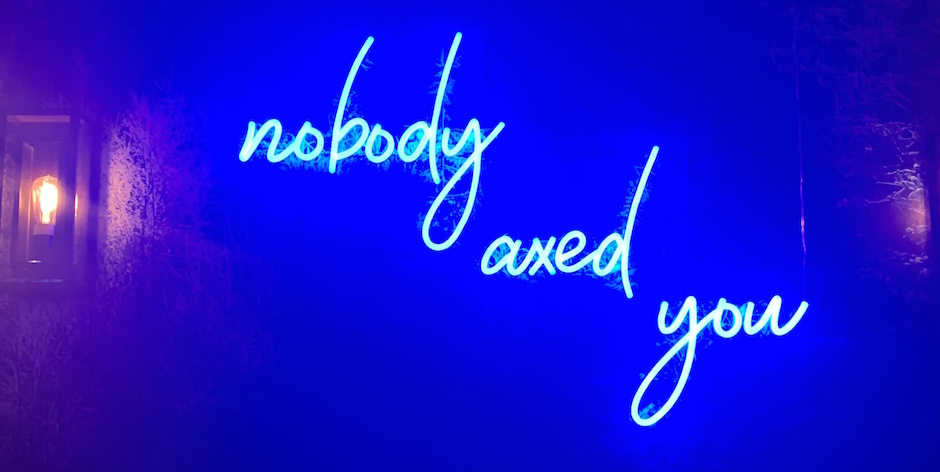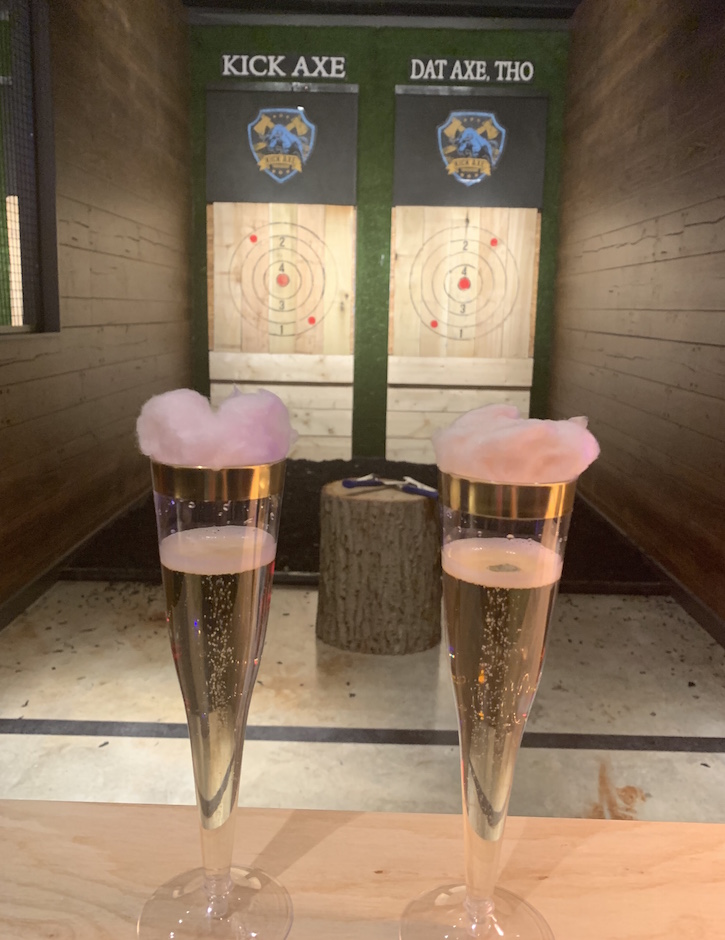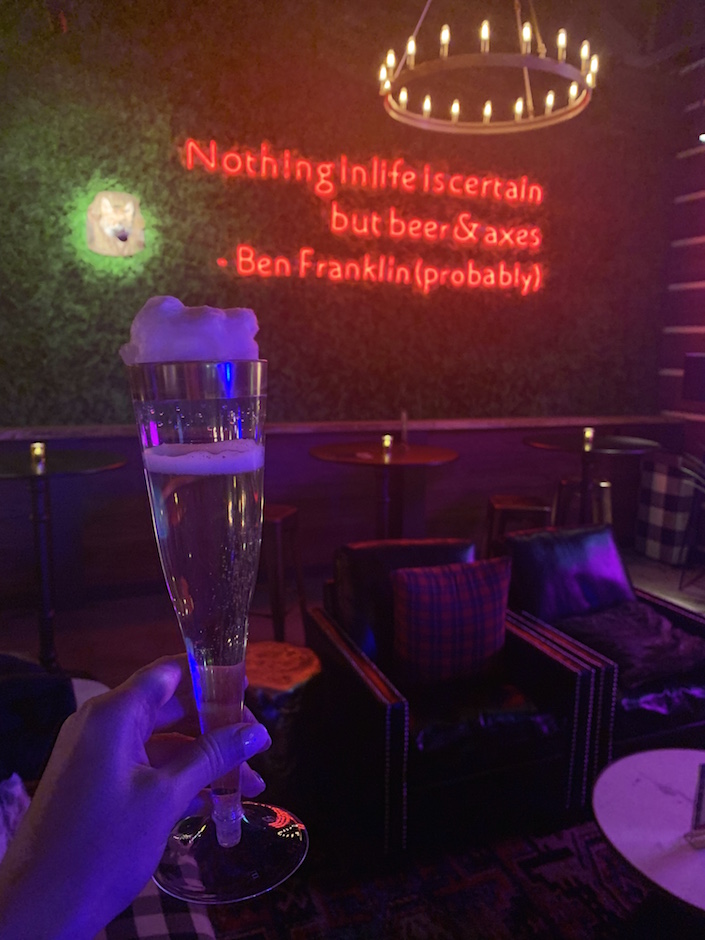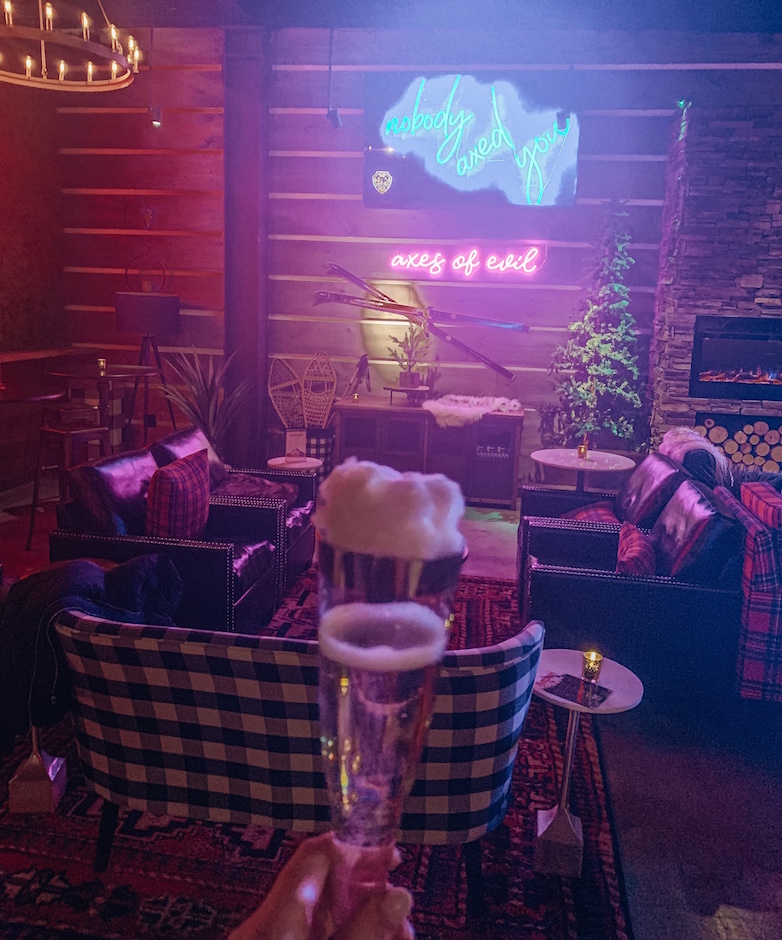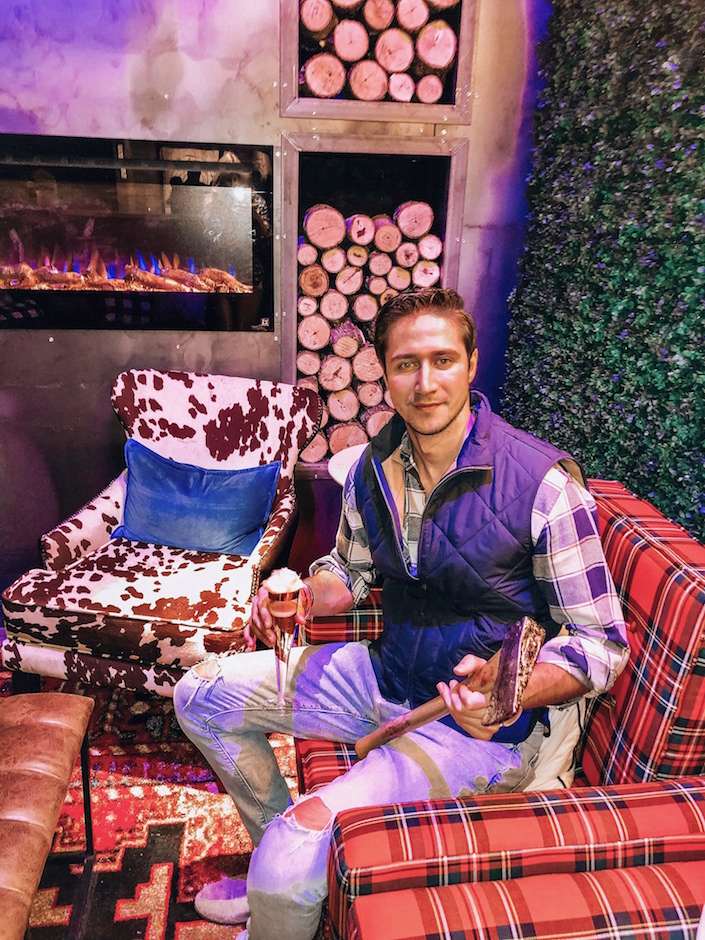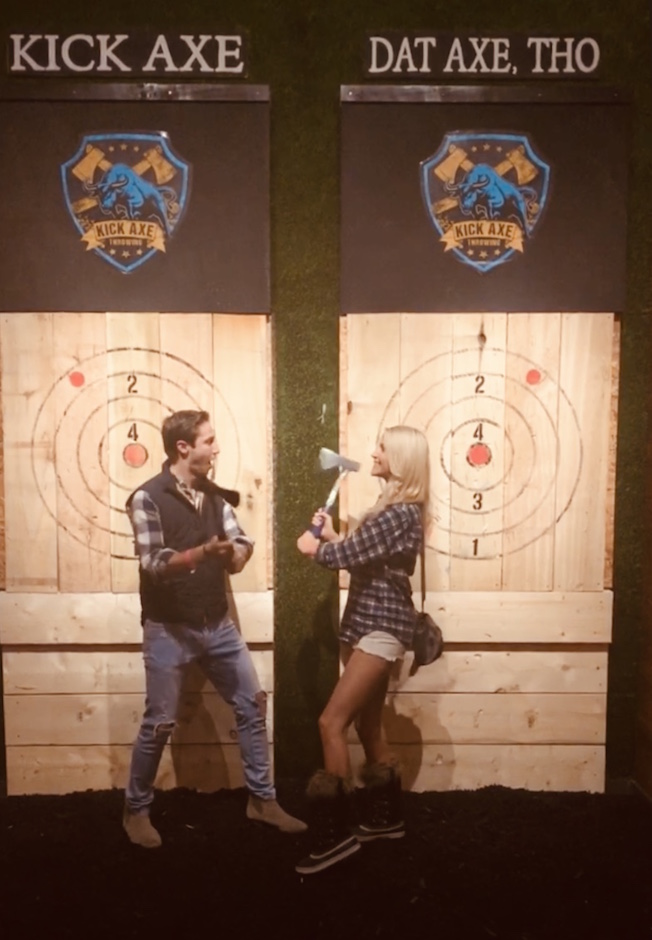 The Palm Beach Floor: