TribeTats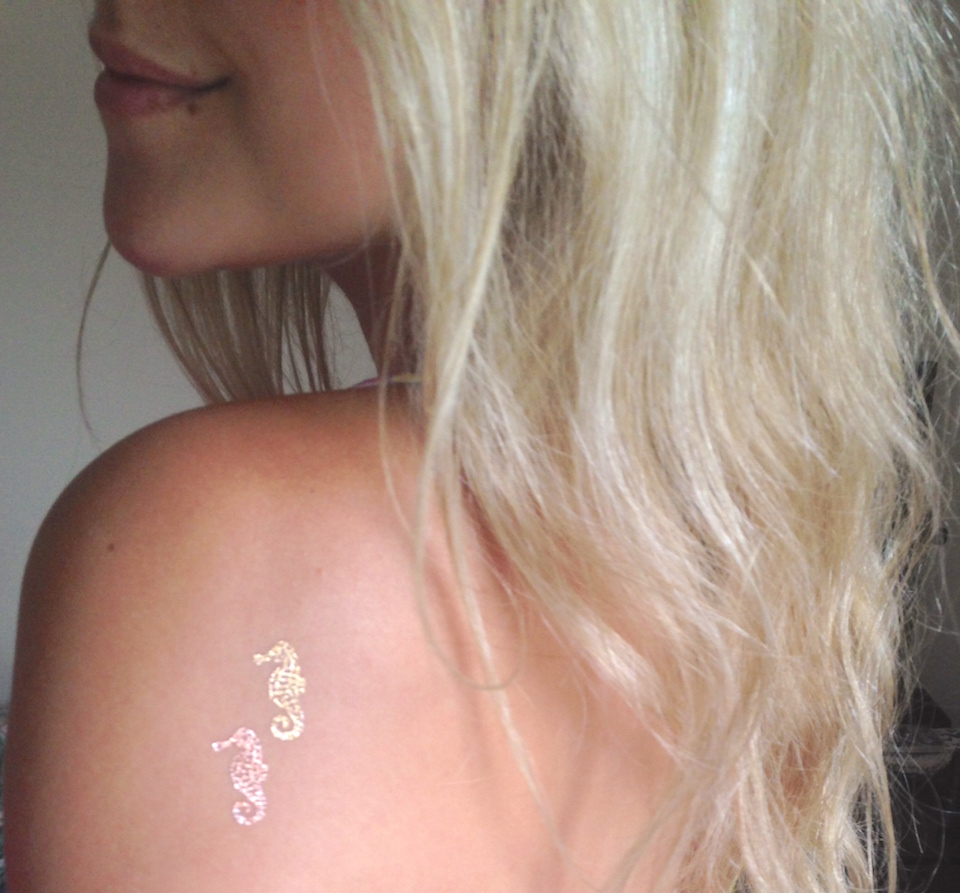 Ahhh SO in love with TribeTats!  They please my inner child– cute, shiny things oOoOo.
It's hard to choose which of the TribeTats collections to buy, when they are ALL so wonderful.  Do I go with the Monaco, Antigua, Belize… Hmm, probably need them all.
You can use necklace collections on your back, bracelets down your leg.. get creative with the endless possibilities!
Use code BLAZERANDBUBBLY for 30% off!
*These last about two weeks for me, depending on their location on my bod and the size of the tat.