Upbra Swimwear and Bras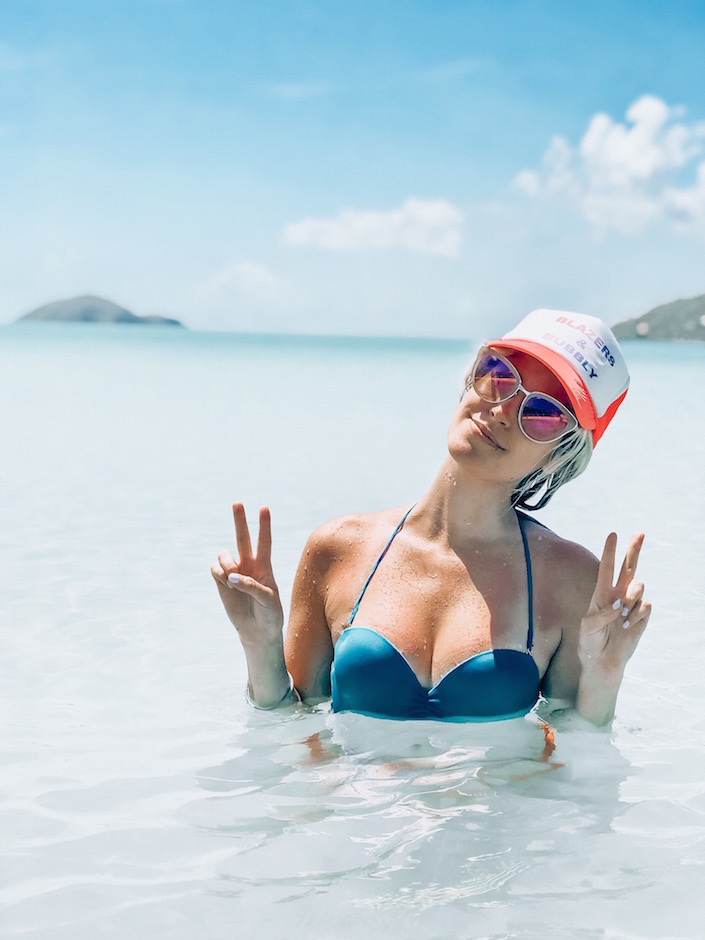 Upbra push up swim tops and bras:  Miracle workers!  Love!
Both the bras and swim tops have a stiff panel in them, which you'd think would be v uncomfortable, but you don't feel it when it's on the bod, and it achieves the perfect push up effect.
Above, I'm wearing the teal Upbra bikini top, which can also be worn strapless.  I like to use this swim top in place of a bra when I wear halter tops or dresses.  I also paired it with a one piece swimsuit to achieve some nice lift, because most one pieces are flimsy fabric that actually smooshes "the girls" down.
Below, I'm wearing the black Upbra "T-shirt bra" with a one-piece swimsuit (I think from Forever21?), for added cleavage.  This one-piece has multiple straps, so the bra strap blends right in.
They are both so handy!!  ..Especially when you decide to pair bras with swimsuits and swim tops with regular clothing.  #moneysworth