Winesdays at Whole Foods
Wine (and food) lovers, this deal is a-mazing!!  For $5 (if you remember to bring your own wine glass..a bit more if you want to purchase one there), The Whole Foods in Georgetown (Glover Park) offers 5 wine & food pairings, and they do not skimp on the pours.  Or the food portions.  And it's not the cheap stuff.
I've enjoyed this omnom event a couple of times, and it has never been very crowded.  There's virtually no wait at any of the wine stations, and everyone is super friendly (you could probably get away with an extra pour).
This may be the only Whole Foods location that offers this sweet deal, but each Whole Foods seems to have something equally wonderful (Vienna possibly does a Thirsty Thursday, and similar events will be held at the new Tysons Whole Foods), and this has got to be the best happy hour in the city.  Try it out– every Wednesday from 5:30 to 7:00.
Also check out "Thirsty Thursdays" for beer lovers (see photo at bottom of post)!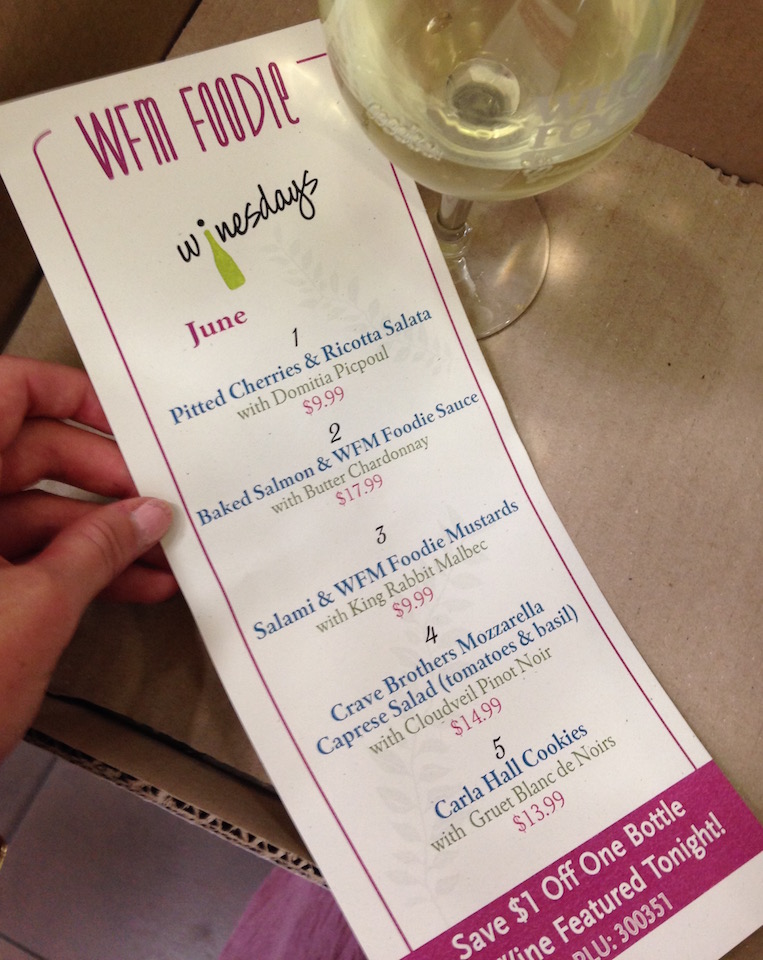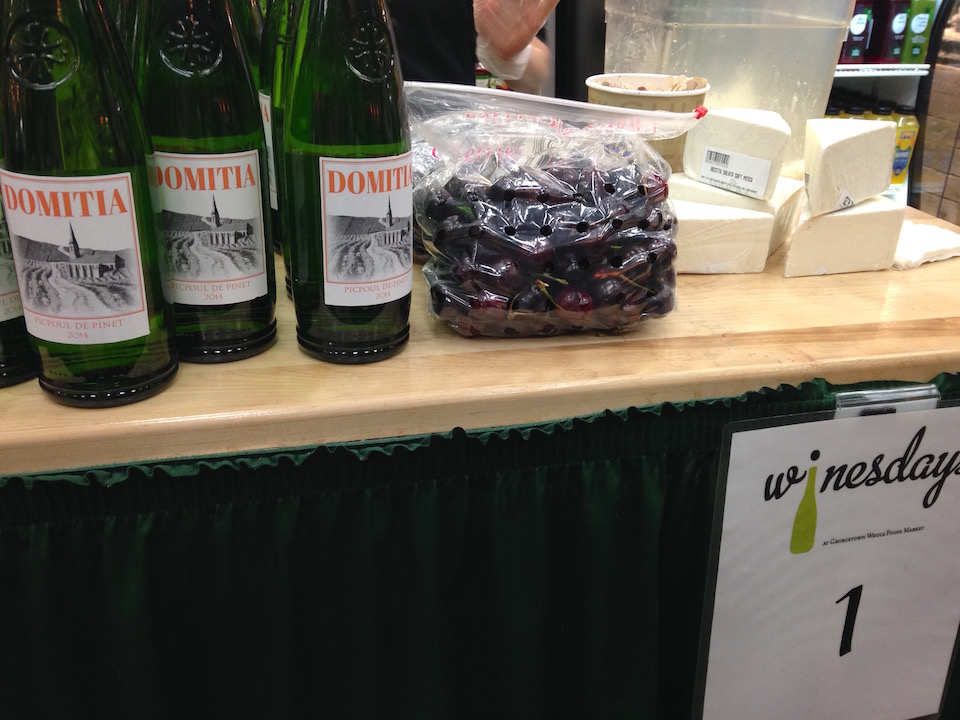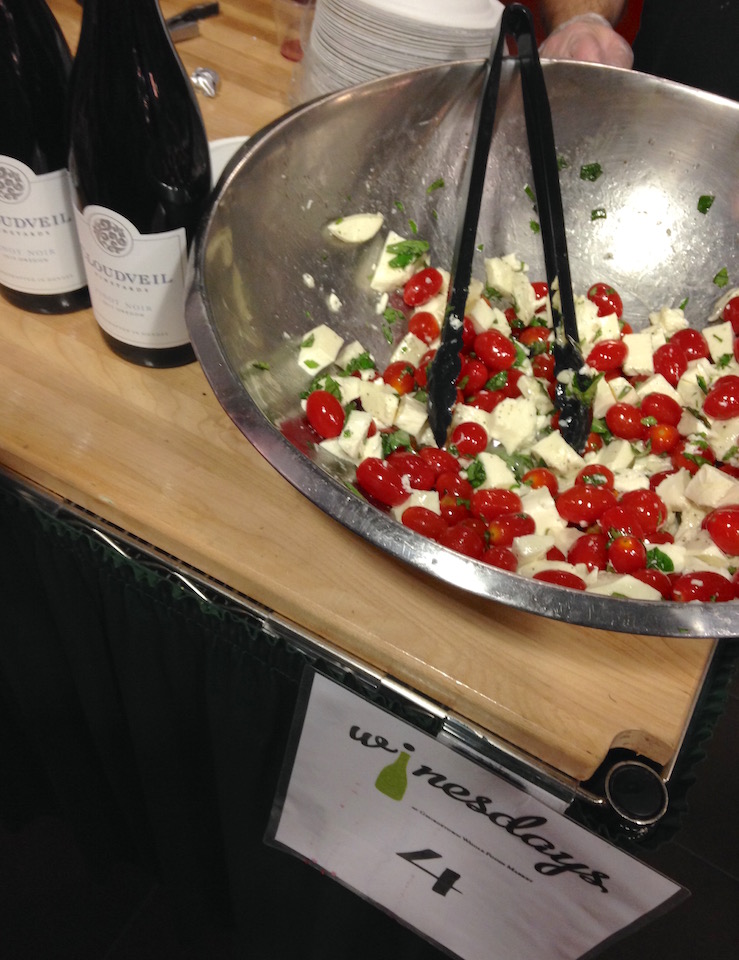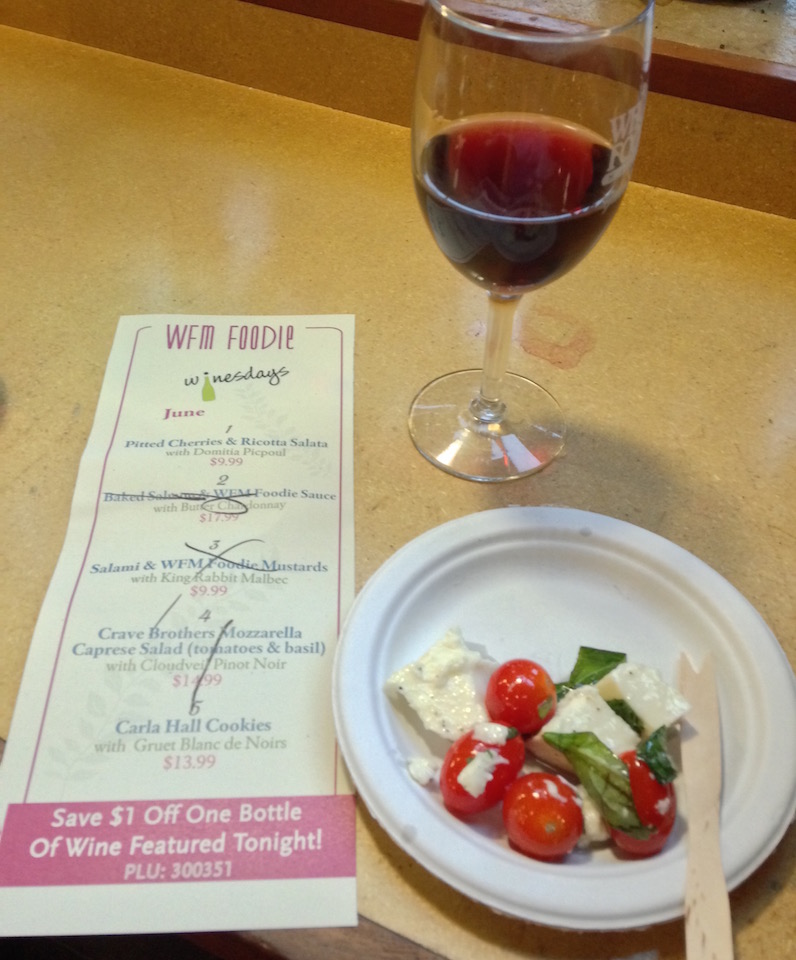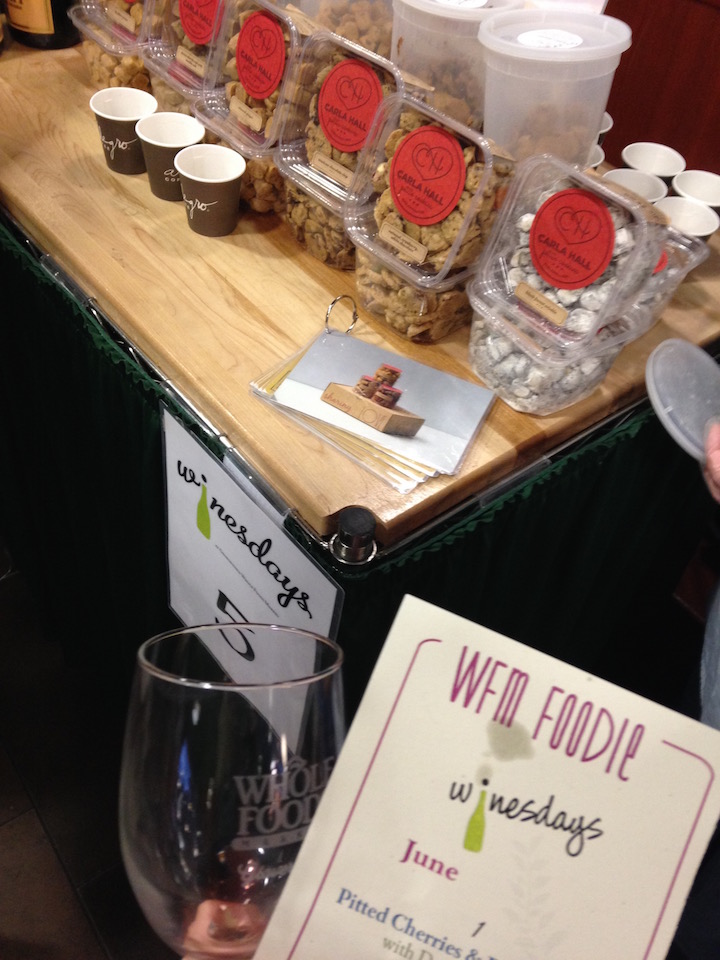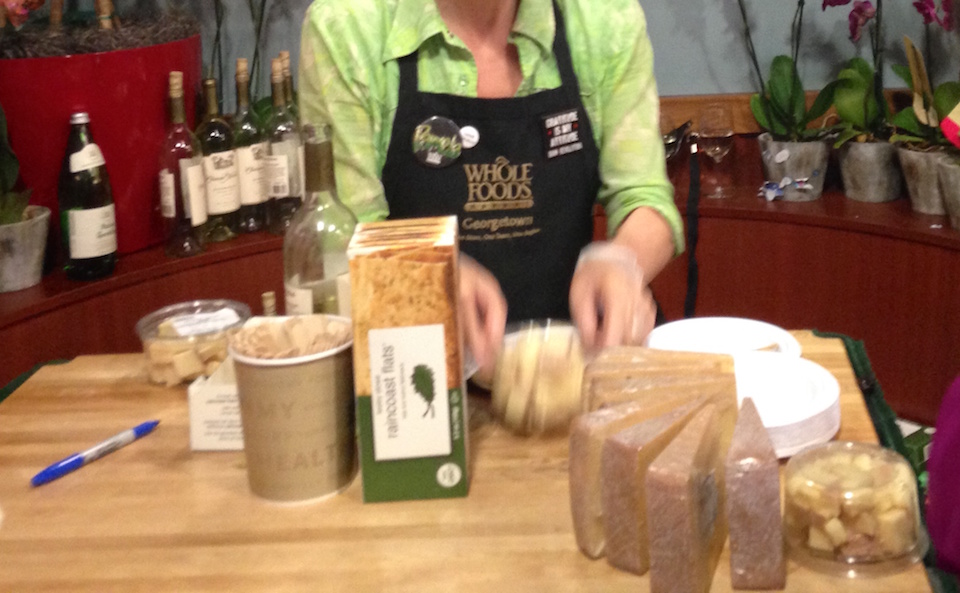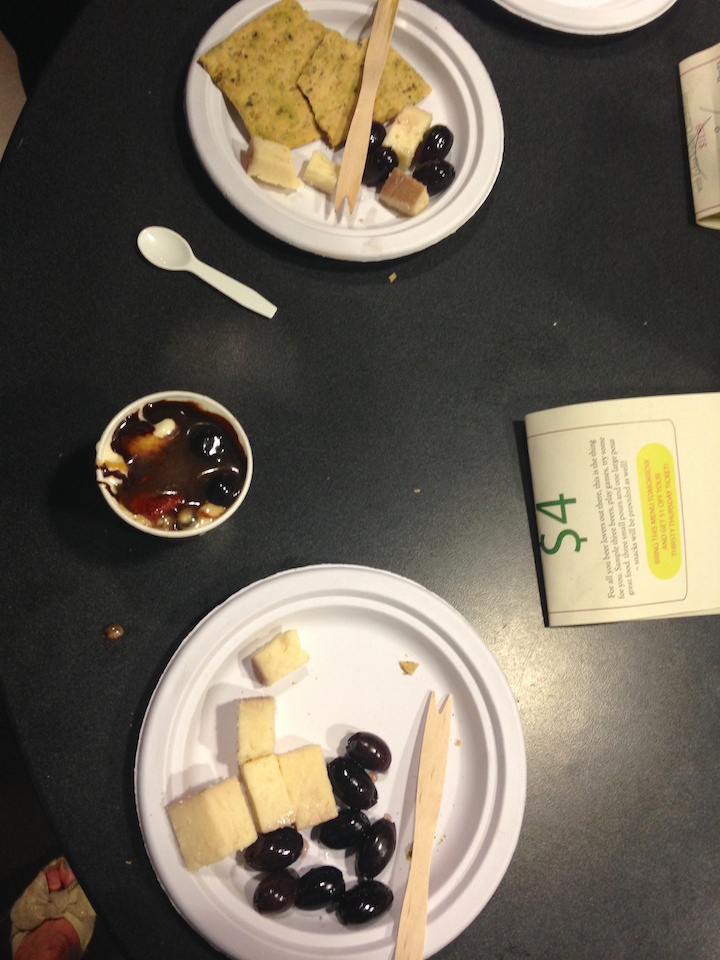 They also have Thirsty Thursdays for beer lovers!!