Yema Calif Clothing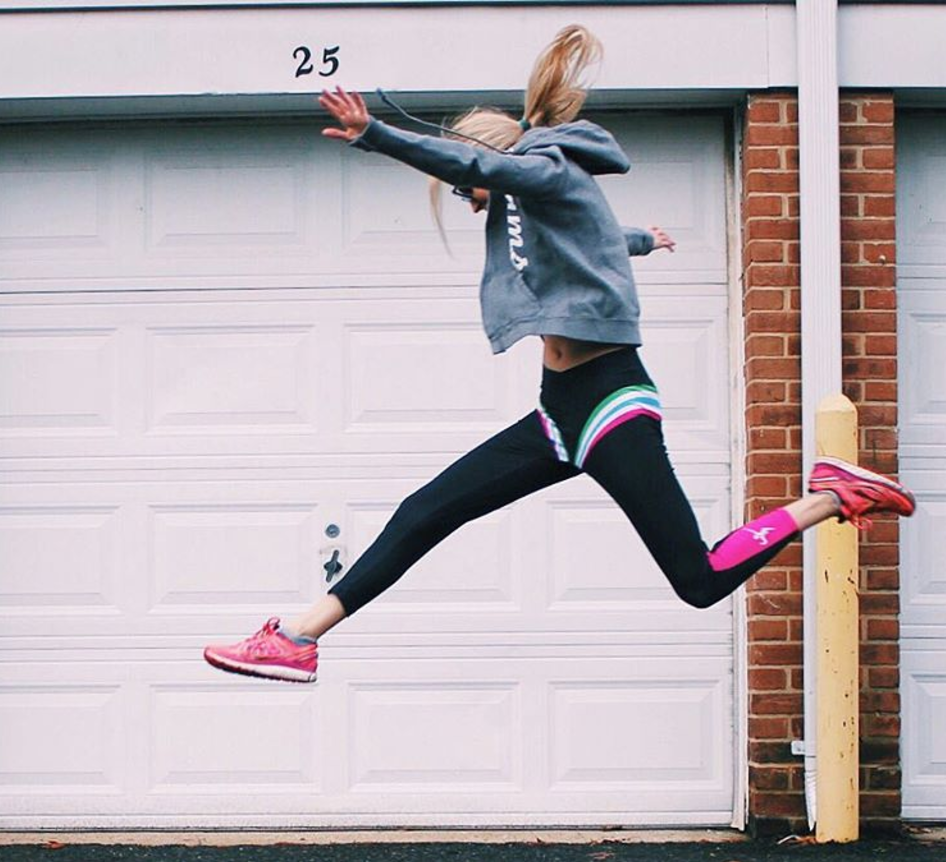 Aren't these leggings just so Rainbow Bright?!  In.love.  Shop the collection of leggings and bras here.
I decided the leggings serve a double purpose– 1) comfort while working out, and 2) looking totes adorbz while going about everyday life.  You can wear these to a festival (I see a crop top and colorful kimono completing the look) or to work– just pair them with a long sweater or maxi blouse to cover the rainbow stream and throw on a pair of tall boots!
Yema's story is so touching– he grew up in the largest slum in Africa (Kibera slums, Nairobi Kenya).  A scholarship made it possible for him to come to U.S., and now his mission is "to support the education of vulnerable girls in Kibera slums".
Yema donates $5 dollars of every purchase to RFS. "Each US$5 donated to RFS is enough to buy a textbook, 3 meals or a school sweater. RFS is sending kids from the slum to school, where many of the kids' problems are addressed in one place, holistically."
Use code BlazersandBubbly20 for 20% off!!