Cheesy Zucchini Potato Casserole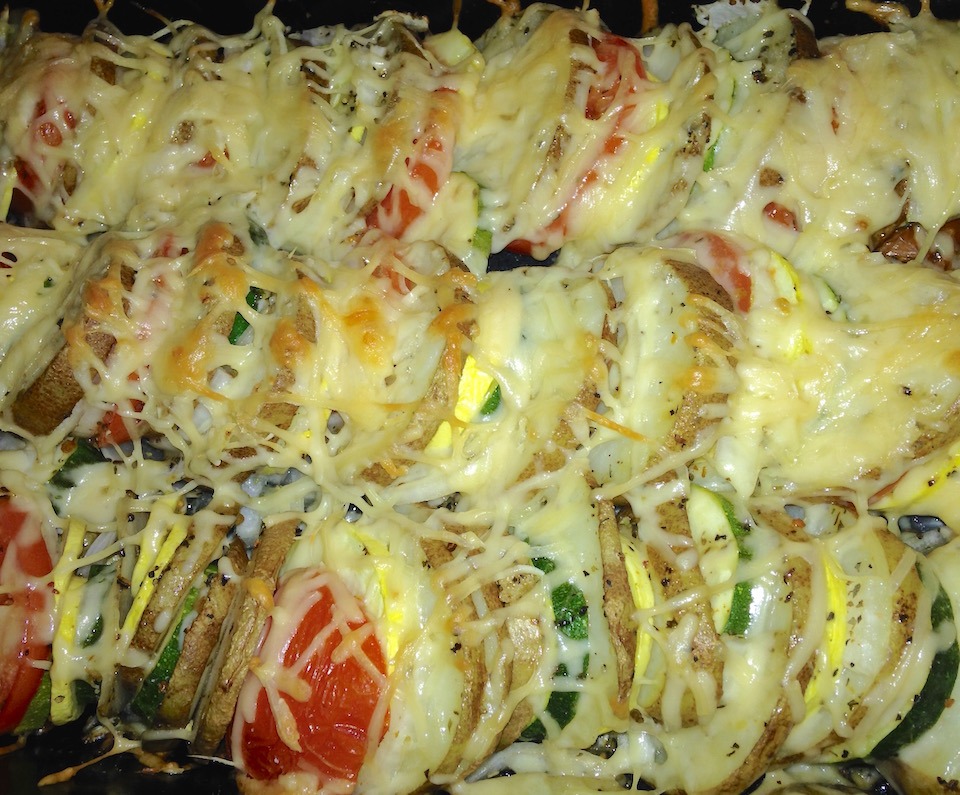 Cheesy Zucchini Potato Casserole:
..Also includes slices of tomato, but all that made the title too long.
This simple and delicious dish is perfect for a dash-about kind of night.
It's fun to make (it's so pretty!) and really only involves slicing, layering and baking (with some onion sautéing thrown in there).  You can always tweak the health factor–  substitute sweet potatoes in place of gold potatoes, and low fat cheese instead of regular.
See this recipe from MyRecipes.com for full ingredients/directions.
*Notes:  I used olive oil instead of butter and tossed the onions in between the layers/over top of everything, rather than coating the bottom of the dish.  Also, my layers were more upright, rather than flat and only slightly overlapping..still came out great.