Favorite Sunless Tanner – Rodan and Fields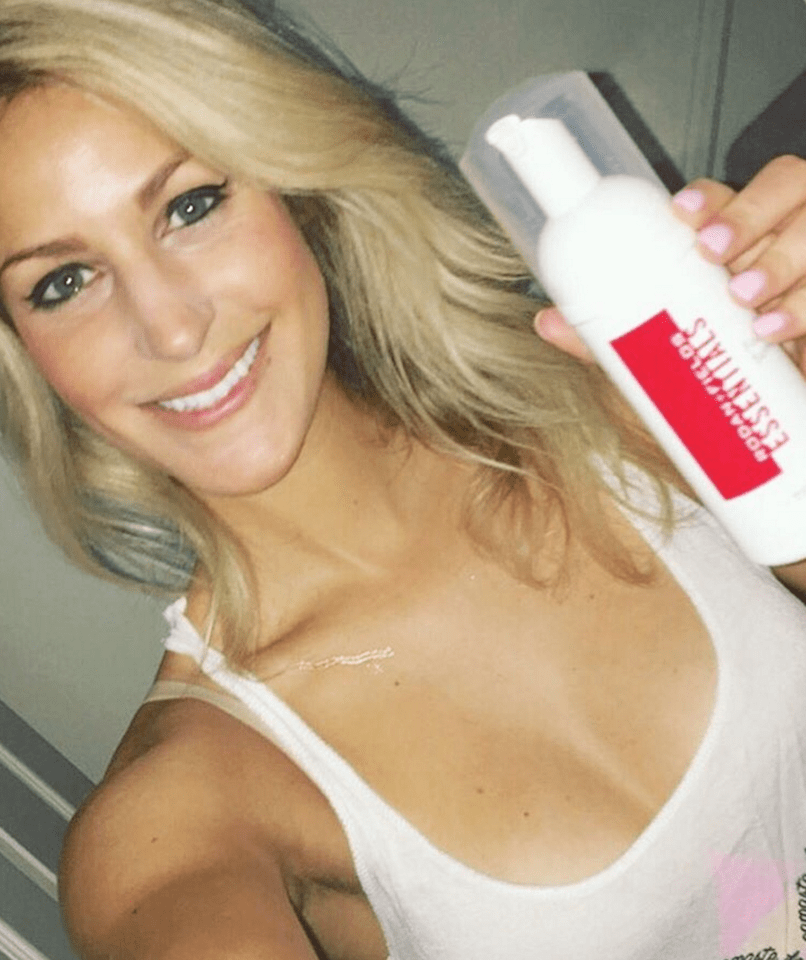 Favorite Sunless Tanner –  Rodan and Fields foaming sunless tanner.
I've been using sunless tanners since high school, so I've had plentyy of time to find a fave.
This is the best one I've tried so far, for these reasons:
It creates a natural shade (non-oompa loompa-y, check!)
After one use there is a noticeable tan (can't handle those gradual lotions, give me instant gratification!)
It blends very well and does not leave streaks (*but see note below on that)
It's a colorless foam that does not stain the hands during application (some lotions are a deep shade of brown..)
*Note on blending the foam:  I've found that with all fake tanners it's important to apply  regular lotion immediately over top of certain regions that have just been coated in the tanning product.  These regions are the elbows, wrists, knuckles, knees, ankles, toes.  I even add some to the length of the arm, from elbow to wrist bone, just along that outer arm ridge.  This helps to dilute the product in the areas that have tougher, dryer skin, making the product appear patchy.
Can't wait to try out more of the Rodan and Fields products, since I'm so sold on this one!
You can find this sunless tanning foam here ($24).  If you have any questions about this or other products, Jessica Davis has all the answers!  When you are ready to shop, go through her because she can set you up with the preferred customer program and keep you up on the virtual events.
See the facebook page for more.
Also see this post on some of my favorite hair products, and this one (Winter Renewal) on a few fabulous products that will keep you feeling fresh and radiant.
And if you want to purchase some TribeTats metallic tattoos (see wrists below), use code BLAZERSANDBUBBLY for 30% off!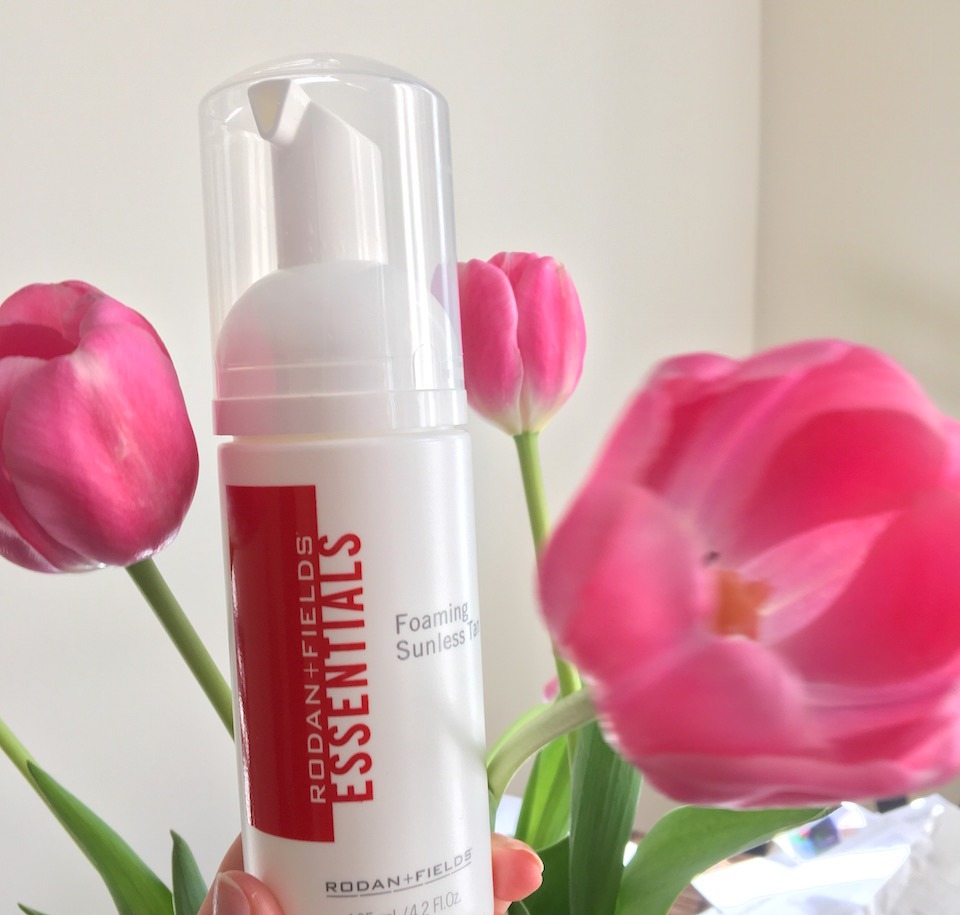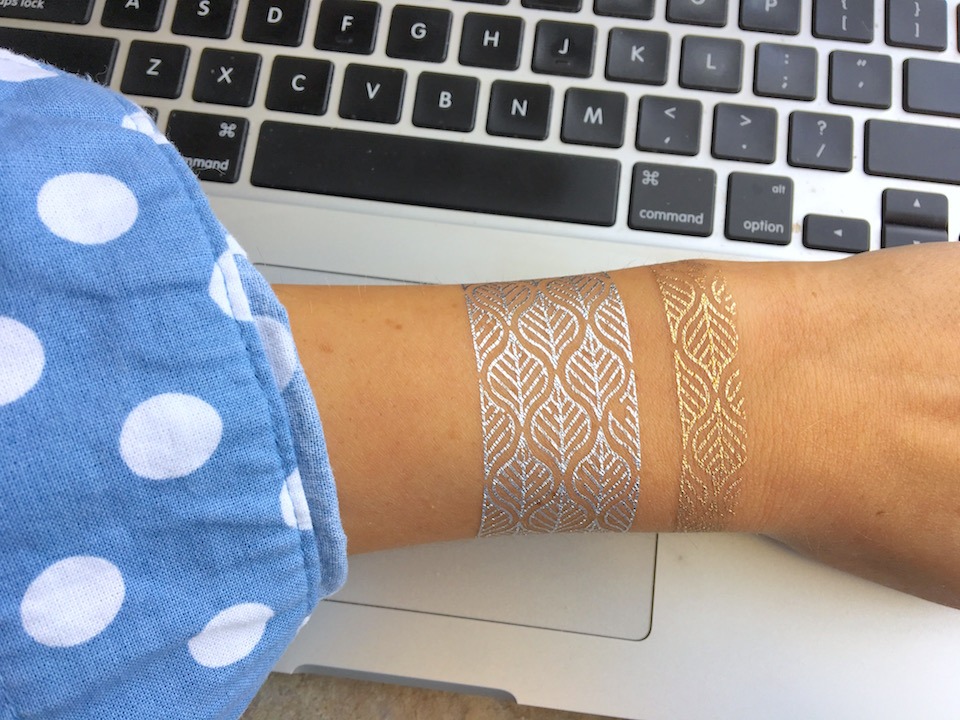 Purchase these TribeTats metallic tattoos for 30% with code BLAZERSANDBUBBLY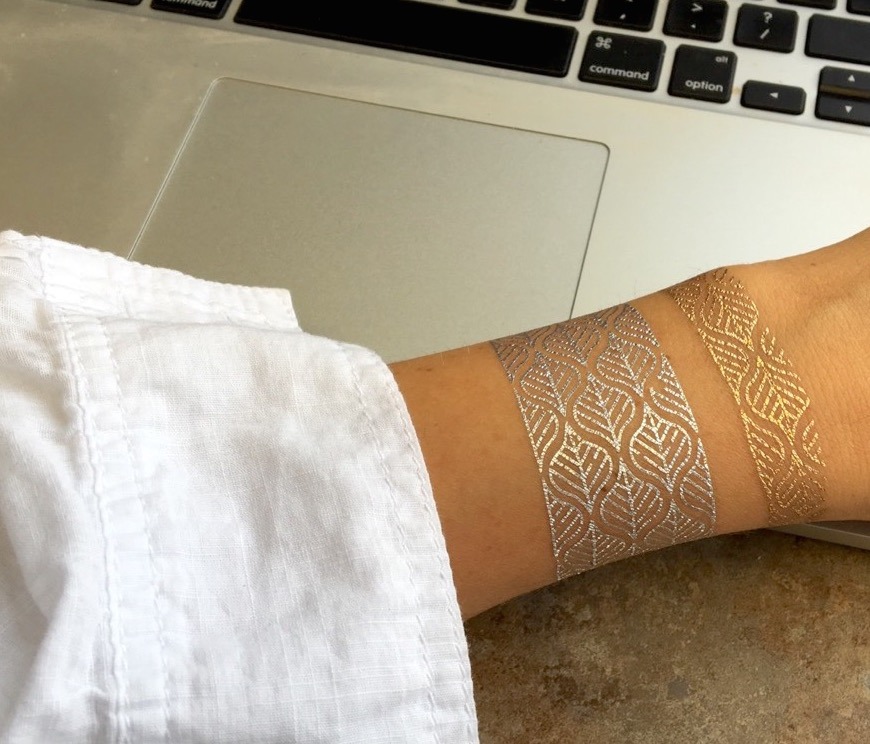 Sorry that I don't have the best pics to show off the product, but I applied it before going out Saturday night (see me in the neon green skirt below), and it created a pretty nice glow!