Hello Autumn
Hello Autumn (almost)!  A warm embrace for the chill of fall and all that it brings…layers, boots, scarves, hats, pumpkin everything, beautiful foliage, trips to the pumpkin patch…!!!
Here are the outfit deets from my September/October fashion piece in Le Nouveau Moi (see this post), and where to find similar items:
Jeans – H&M
Gold threaded blazer – Cynthia Rose (a gift from my fashion internship!)
Hat – Vintage
Blouse – Vintage
Fur vest – Vintage (reconstructed fur coat)
Broach – Vintage
Necklace – Clinton Collective
Gold toed heels – Tahari
See suggestions for re-creating this look at bottom of post.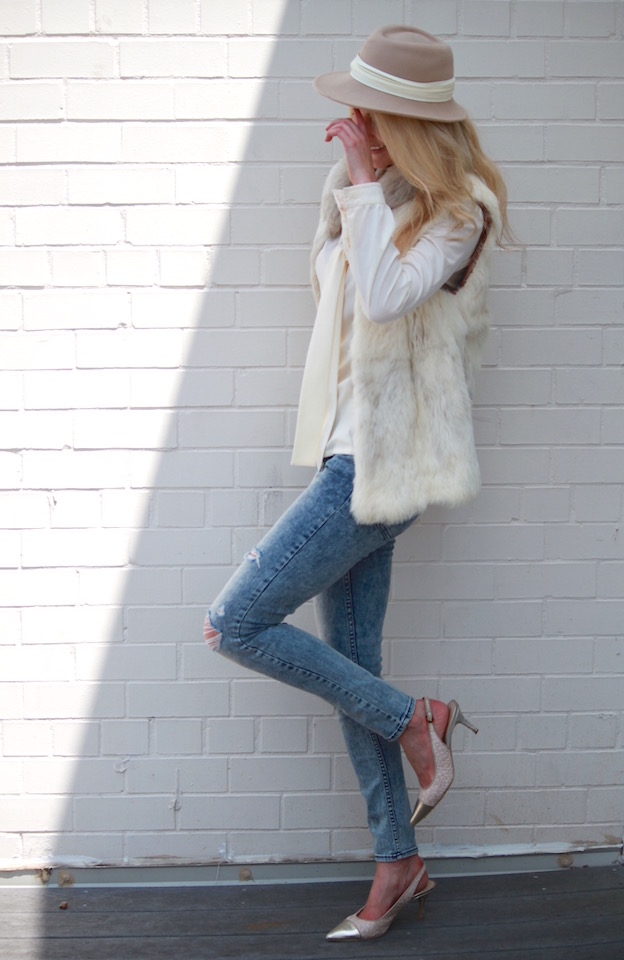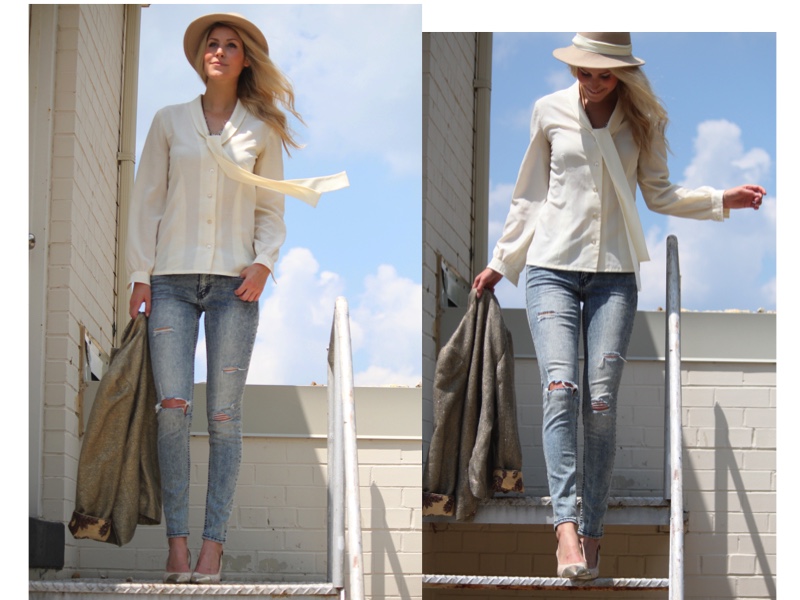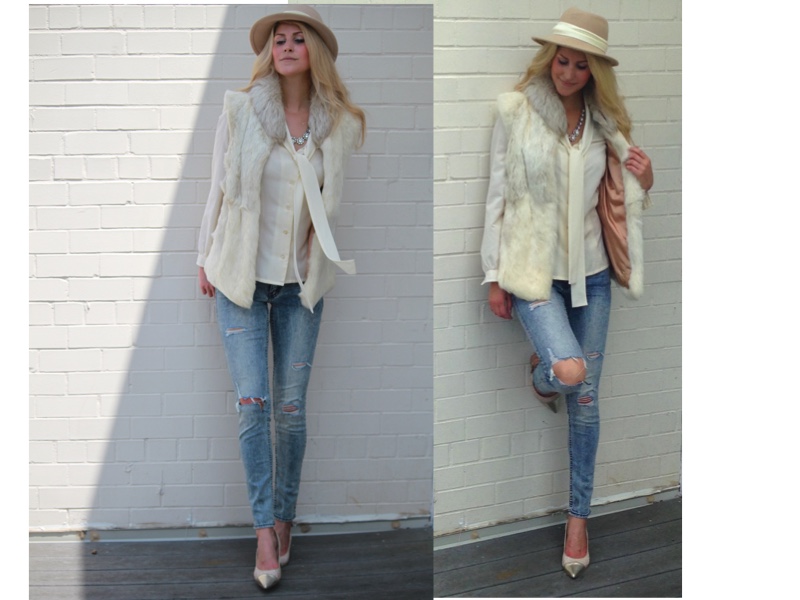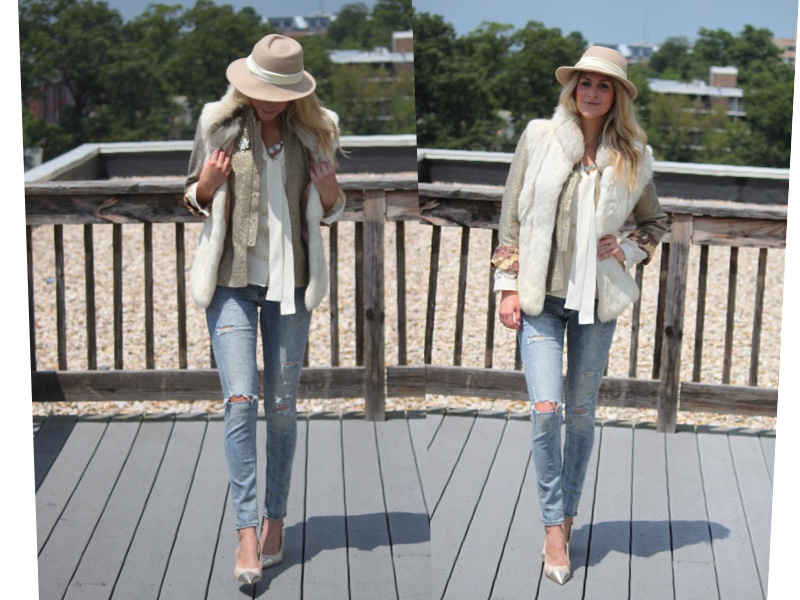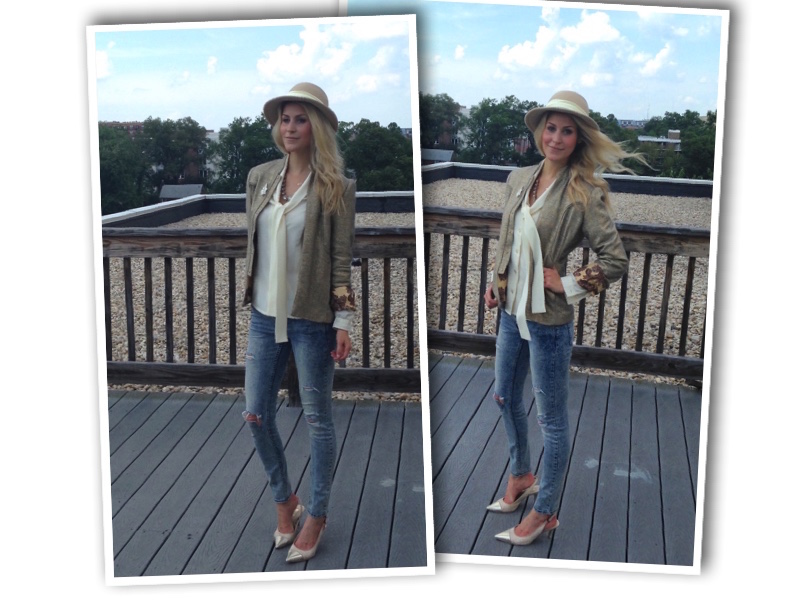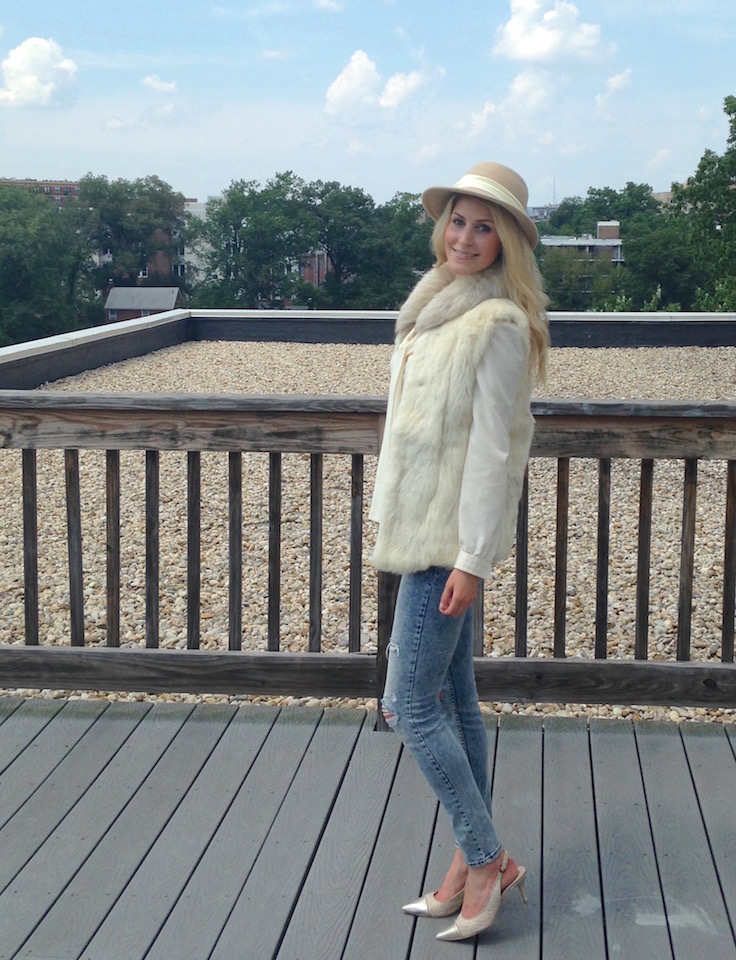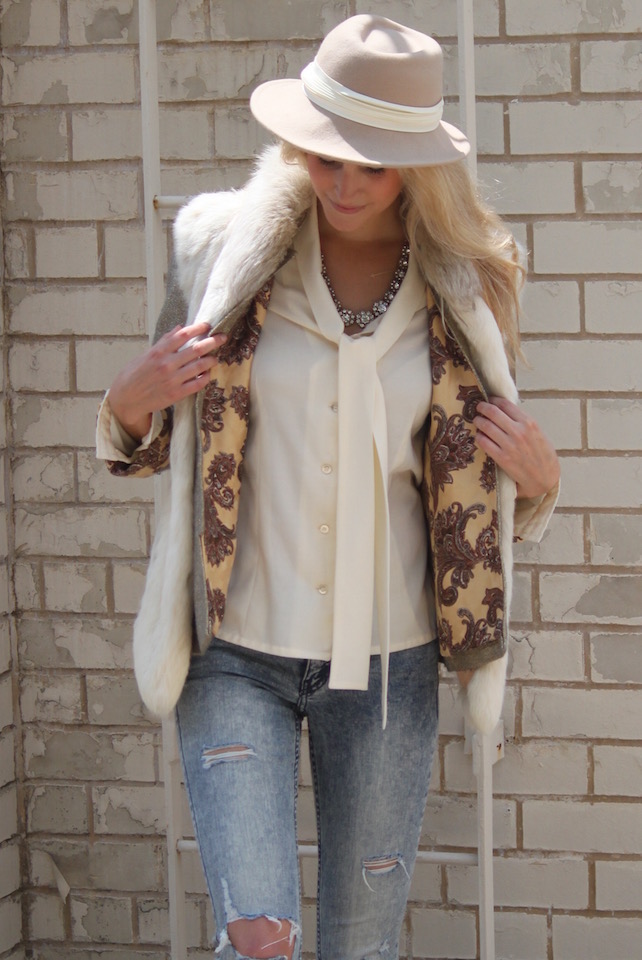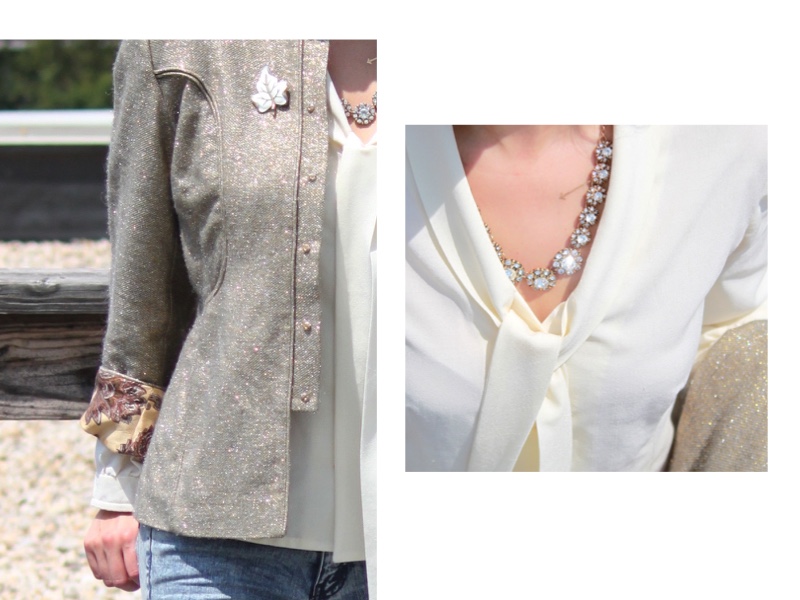 Re-create this look: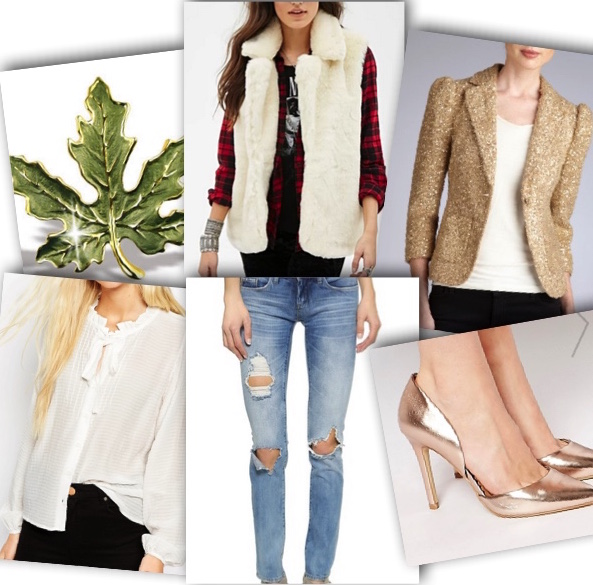 Happy almost-fall!