Lake Como, Italy Travel Diary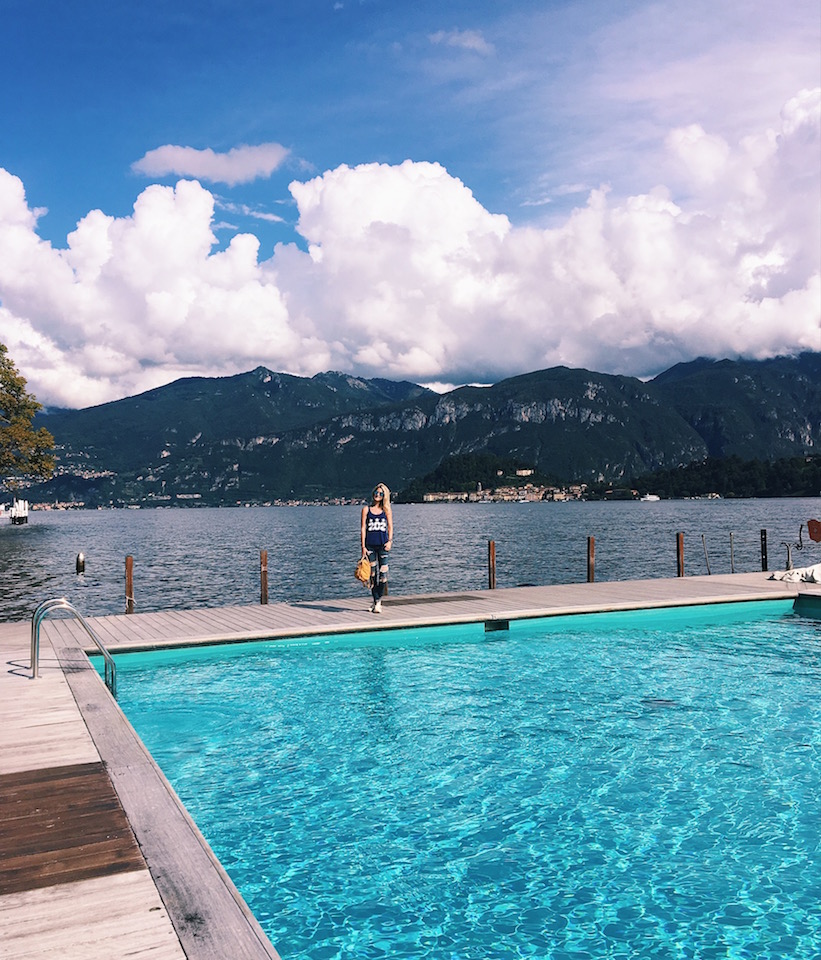 Lake Como, are you even real or was it all just a dream?
I would take mountains and lakes over beaches any day.  This place was heaven.  
My mom and I arrived here via the most beautiful train ride from Milan.  The first part of the trip isn't much to look at, but once you reach the lake region it's breathtaking. When those mountains and lake pop into sight, it's nonstop squeals of joy.
This is one of the few places that is equally pretty in the rain…thank goodness for that, we hit Europe at an unusually rainy time and lived in our stupid raincoats.  Every now and then the sun came out and I assumed photoshoot position.  Here, the rain added a mystical quality, and the low-hanging clouds over the lake were so dreamy.
We stayed in the beautiful and quiet town of Varenna and took the ferry to neighboring towns.  I absolutely recommended staying in Varenna.  It's smaller than others, which gives it a more genuine and less commercial feel.  And it's so romantic…cheers, mom (I tend to hit all of the romantic spots with her…Venice, Paris, Rome..).
The four towns you must visit are Varenna (stay here), Bellagio, Tremezzo (which I guess is also called Tremezzina) and Lenno.  Take a self guided ferry tour.
If you were following my adventures on instagram, you may have felt my disappointment when I didn't find George Clooney. Clooons, where you at??  Ugh.  Oh, and apparently there's an actual "George Tour" ha, see it here.
A bit about each town:
This Lake Como visit was part of a 3 country (4 if you count popping into Monaco for the day) trip to Germany, Italy and France.  Over the next few months I will put up my blog posts on German wine country and the French Riviera.
See this travel recap post for more.  Also see my article in Viva Tysons Magazine, based on this trip, with packing tips for traveling light.
I say this in all of my travel posts, but Rick Steves is the way to go.  My mom has been expertly planning trips with his books for about 15 years, and he's always spot on.
I was fortunate enough to make a trip to Italy last summer as well, where I made a friend who popped over to Lake Como on this trip to hang out (your turn to make a trip to DC, Matteo!).  Read this post on my Bracciano portion of the previous Italy trip, here. 
Here are a few of my favorite pics from Lake Como..