Le Nouveau Moi – Spring Trends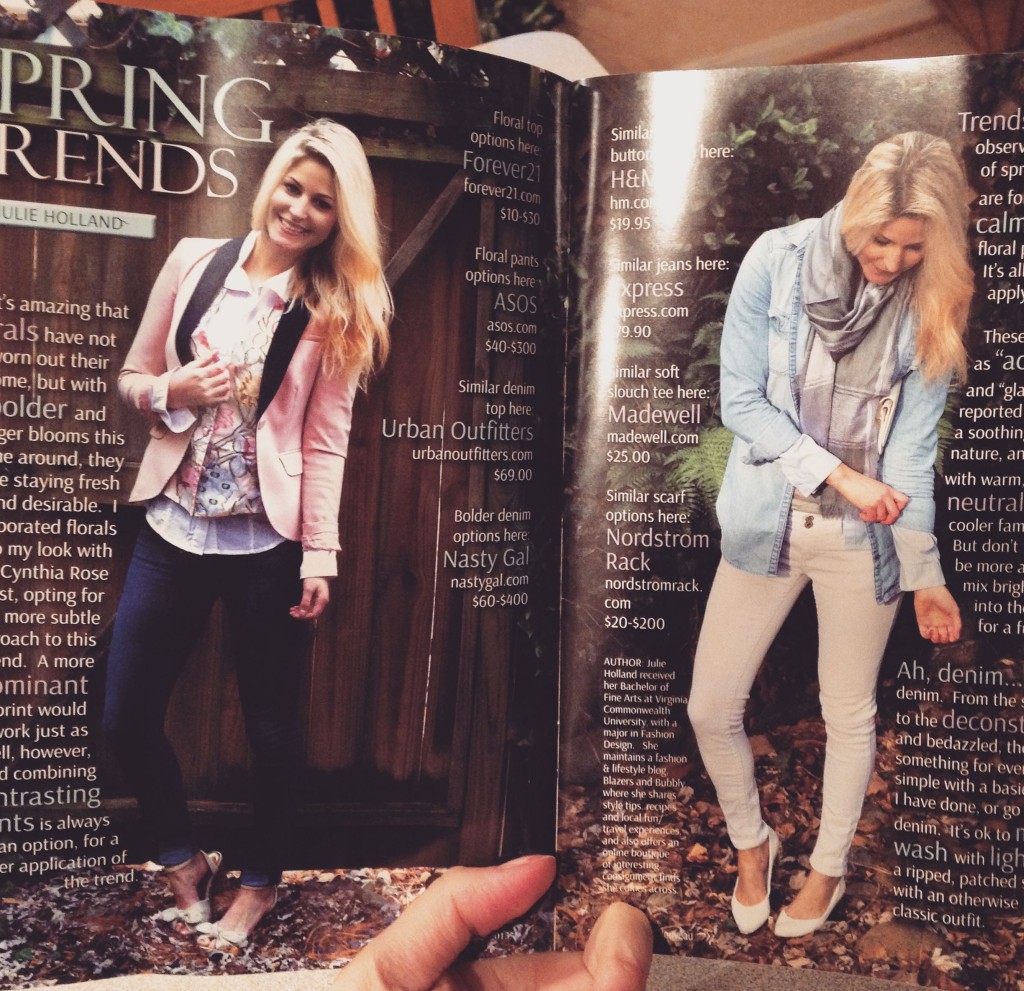 See my spring fashion piece in Le Nouveau Moi: "Spring Trends" (Here is an online version of it).  Summary of the article below, and more outfit pics.
Check out the article for where to shop similar items.  Also see the previous article I wrote for Le Nouveau Moi here.
Spring 2015:
Trendsetter or cautious observer, the following 3 trends of spring/summer 2015 are for everyone, it's all how you apply the trend!:
Cool, calming neutrals
Large floral prints
Denim, denim everywhere
1.  These cool colors, such as "aquamarine" and "glacier gray", as reported by Pantone, are a soothing connection to nature, and can be paired with warm, earthy neutrals, or kept in the cooler family as I have done. But don't forget– it's ok to be more adventurous and mix brighter pastels into the look, for a fun contrast!
2.  It's amazing that florals have not yet worn out their welcome, but with bolder and larger blooms this time around, they are staying fresh and desirable.  I incorporated florals into my look with this Cynthia Rose vest, opting for a more subtle approach to this trend.  A more dominant rose print would work just as well, however, and combining contrasting prints is always an option, for a bolder application of the trend.
3.  Ah, denim…trusty denim.  From the sleek classics, to the deconstructed and bedazzled, there really is something for everyone.  Keep it simple with a basic denim layer, as I have done, or go with denim on denim.  It's ok to mix a dark wash with light, or throw in a ripped, patched statement piece with an otherwise classic outfit.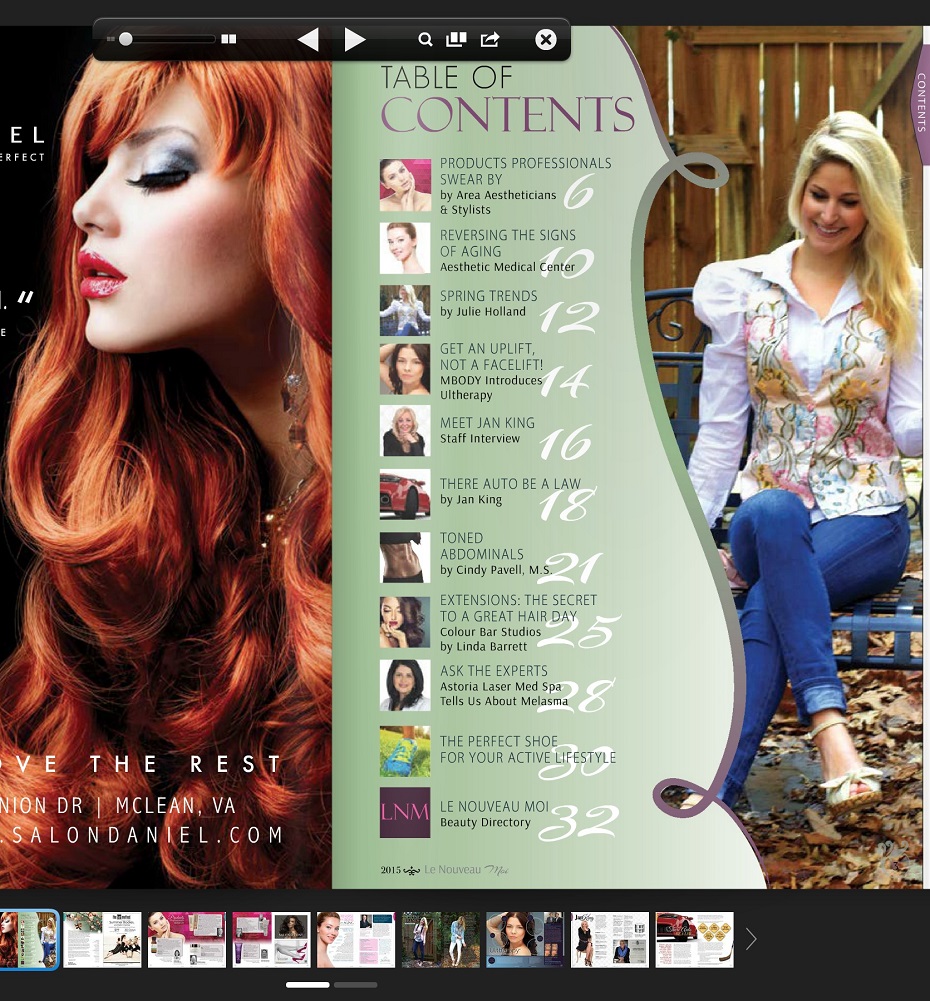 Outfit 1: Floral Print
Outfit deets: floral vest- Cynthia Rose; puff sleeved shirt- Daisy; jeans- Citizens of Humanity; blazer- H&M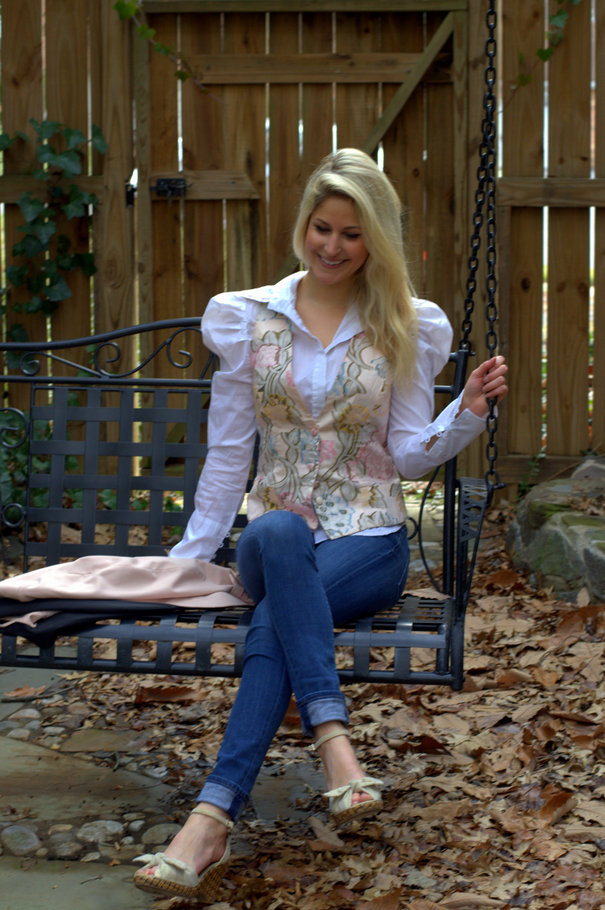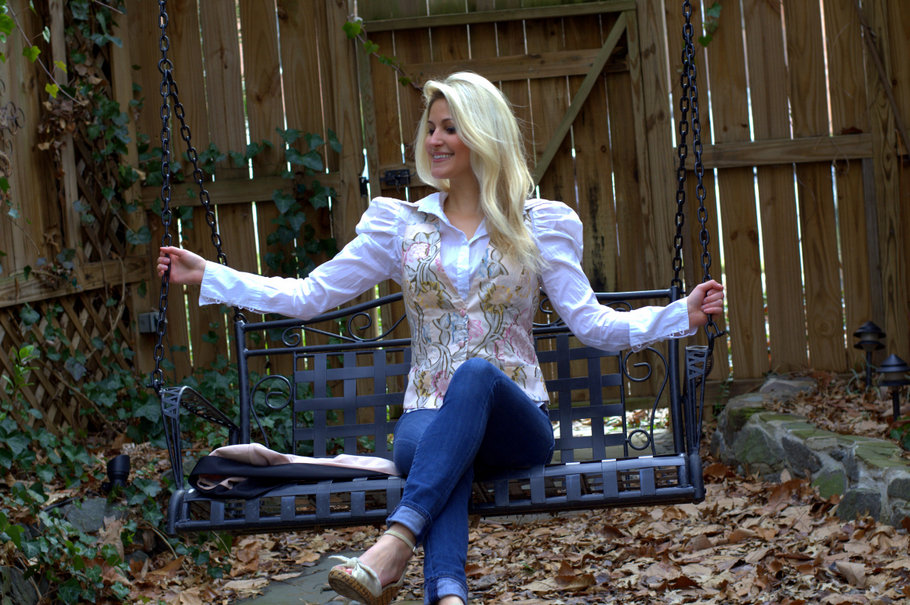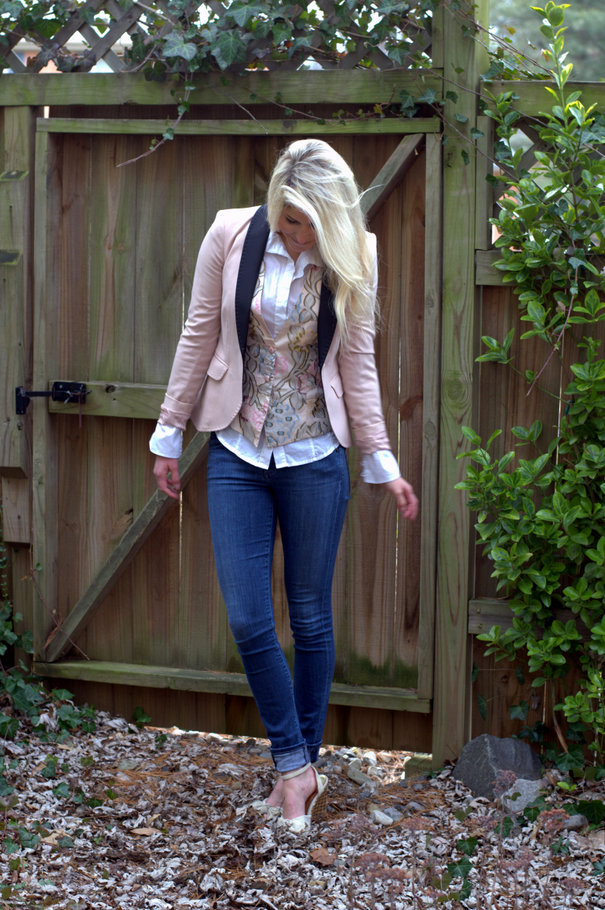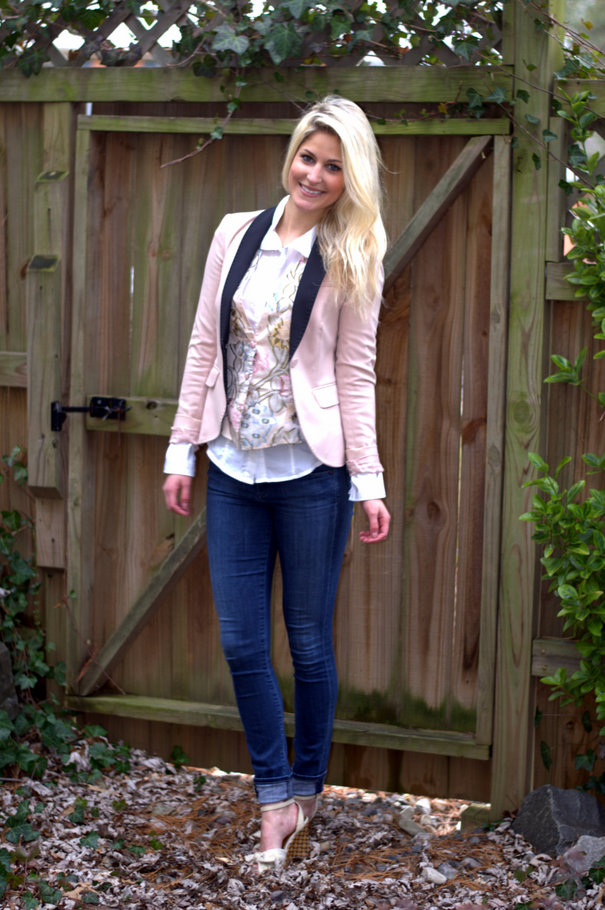 Outfit 2: Cool, calming neutrals and denim, denim everywhere.
Outfit deets: grey tee- Forever21; blue button down- H&M; denim layer- BP; Jeans- Vigold
Also see this earlier post, for how I wore this denim layer