Red White and Blue – Round 2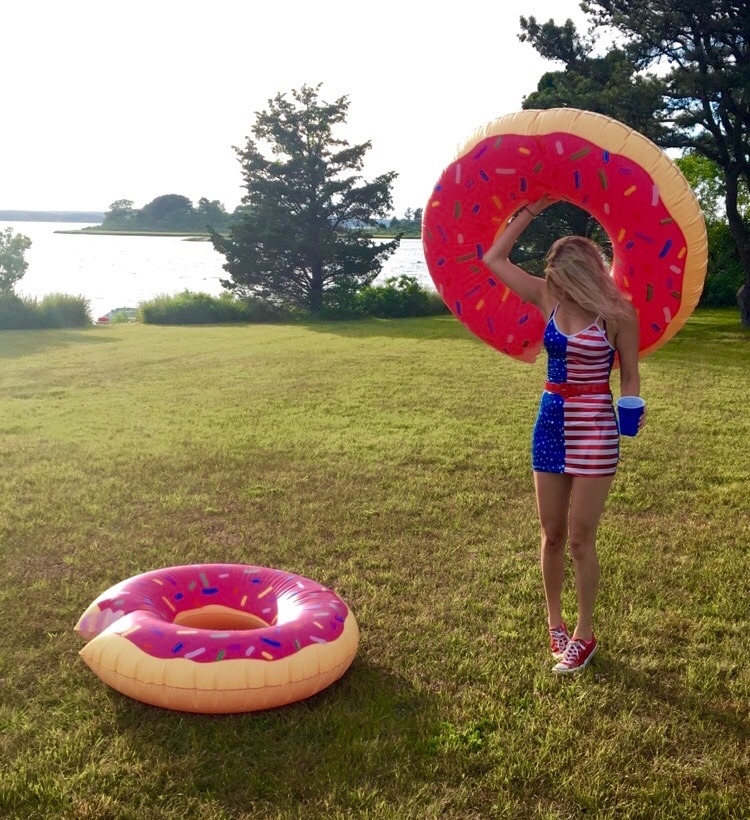 Red White and Blue – Round 2:
Fourth of July has come and gone, but there is absolutely NO need to retire those stars and stripes!  I just bought an American flag hat today, in fact.
I am 100% on board with the notion that the flag knows no season.  It's becoming less and less out of place to spot American flag paraphernalia during the "off season", and I see no reason not to wear my flag dress out to a bar in August.  Look at Tipsy Elves, for example– they sell American flag ski onesies…pretty sure those aren't meant to be worn in July.  Unless your'e in Chile.
Keep rocking those red, white and blues, my friends.  If you need suggestions on where to shop, see this recent post of mine: American Flag Style.
Links to my outfit:
Converse shoes
Target donut inflatable (totes part of the outfit)
Side note: these pics were taken in beautiful Martha's Vineyard..I will put up a travel post on MV soon!