Shinesty Matching Couples Christmas Suits and Dresses

Shinesty is our go-to each year for matching Christmas cheer!
How absolutely exquisitely extra is this couple's "ugly" plaid suit and dress set?!  We deemed it fit for Alexi's company party this year, and will be repeating the look for two Christmas parties in a row the following night.  We may as well just sleep in these outfits (the fabric is comfy enough).
The suit is surprisingly fitted and looks a-maze on the boothang.  I didn't have to worry about the sizing of the dress (ordered a small), since it's a wrap style and can be adjusted accordingly.
If you guys aren't familiar with Shinesty, YOU NEED TO BE.  Seriously.  They even carry Christmas underwear, matching overalls, ski onesies, sleep onesies..See this older post of more fabulous Shinesty gear I own.
The Scotch on the Rocks White & Red Plaid Christmas Wrap Dress and Suit: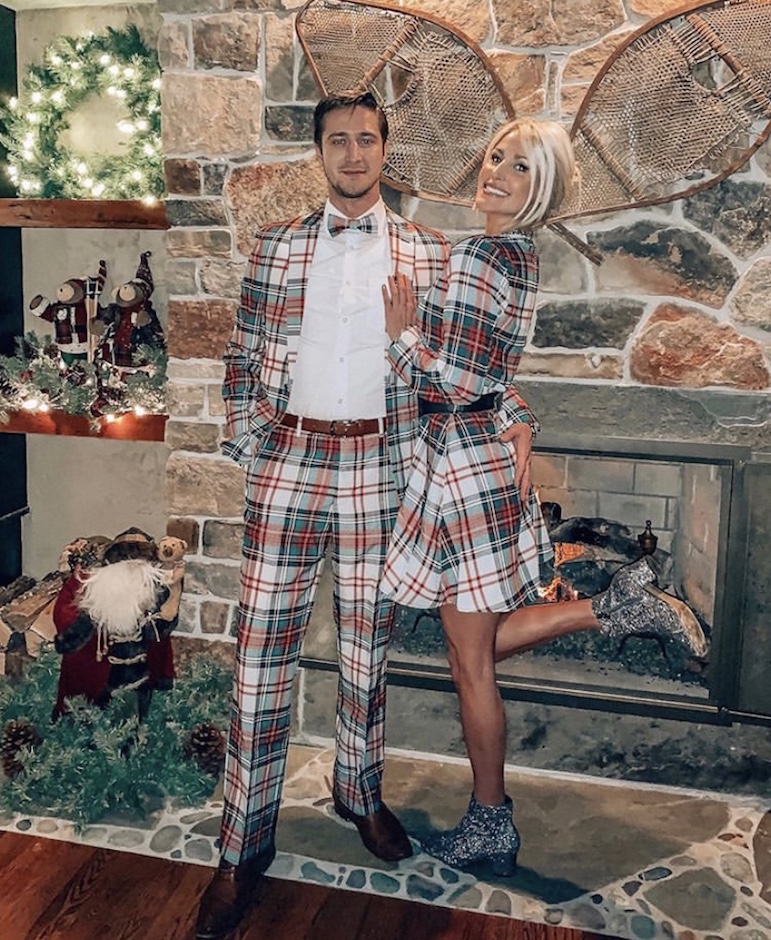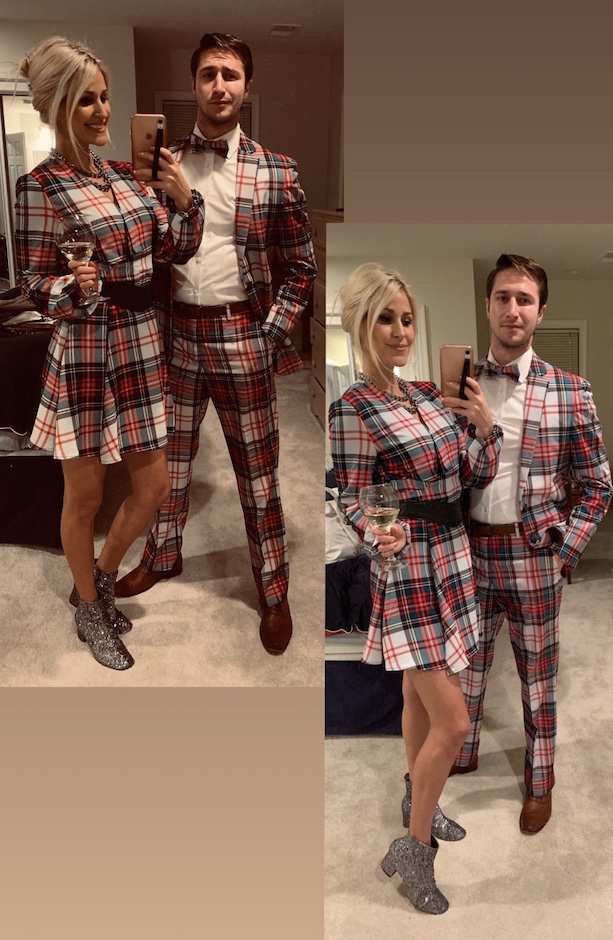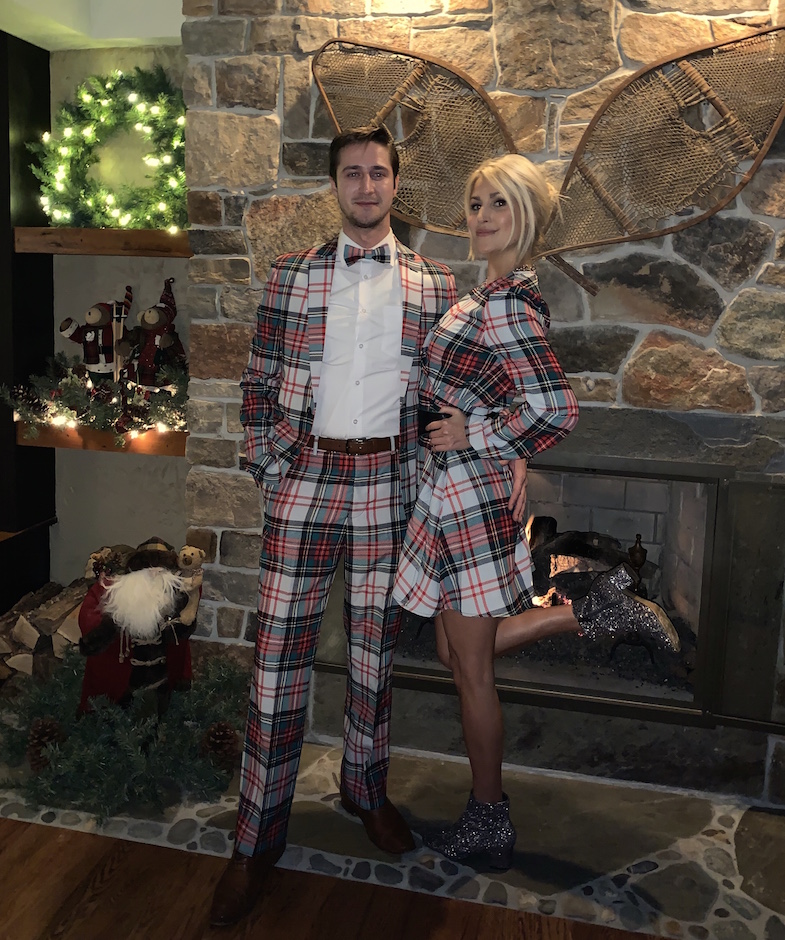 Here are some photos of our matching blazers from last year: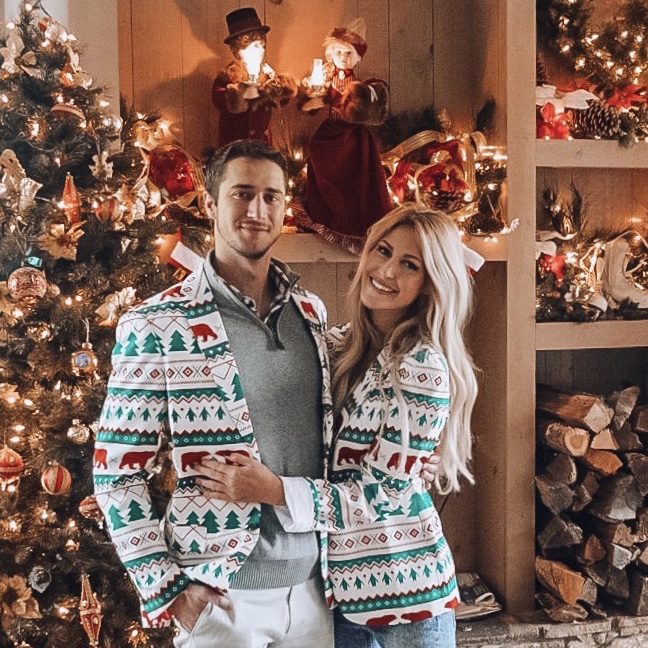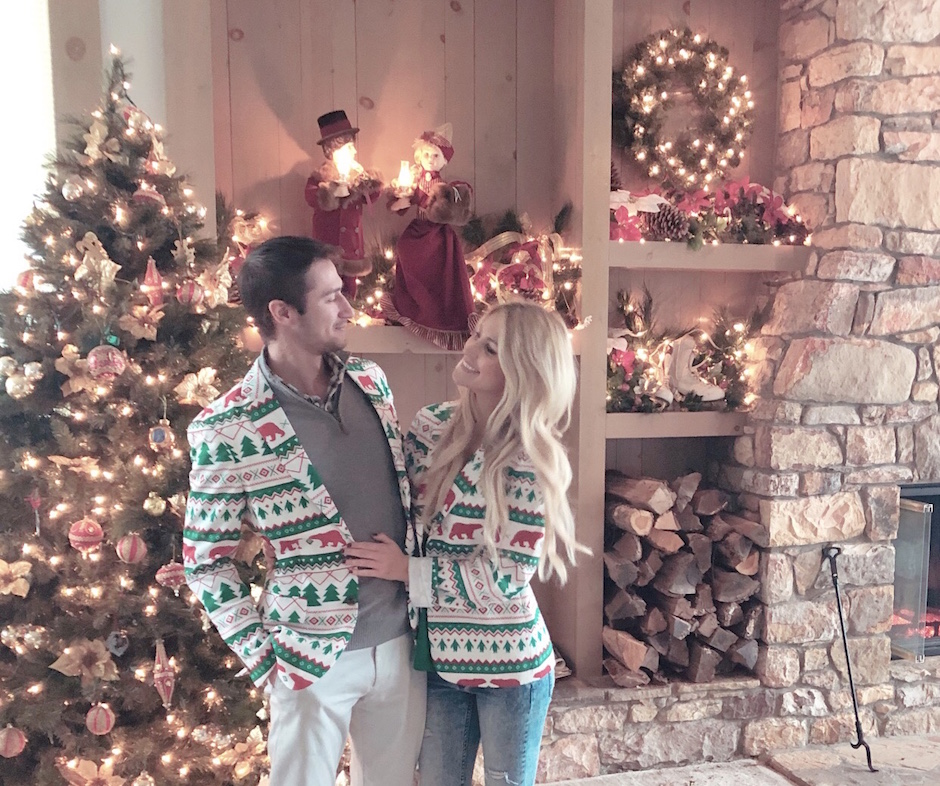 And here are some pics from this year's holiday parties– Repeat blazer action and a Shinesty wrap dress that I tied around my waist: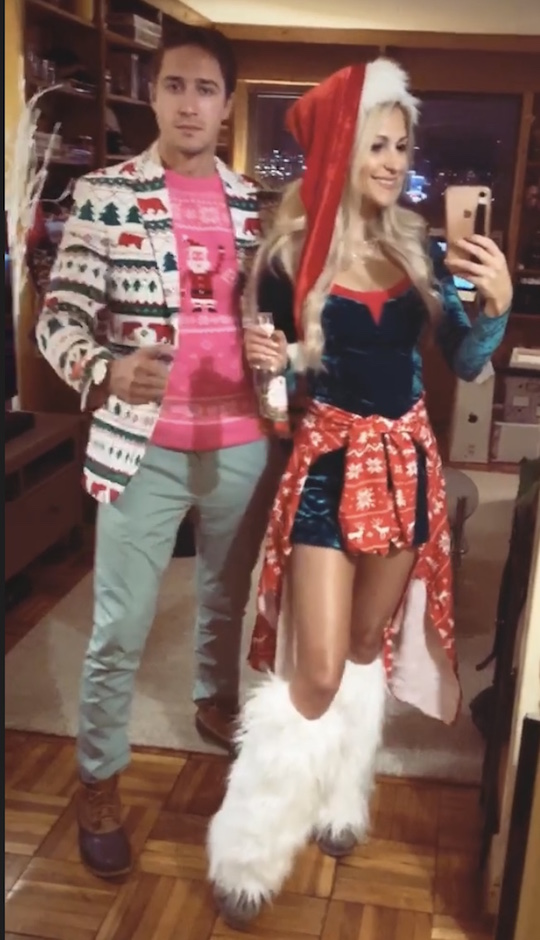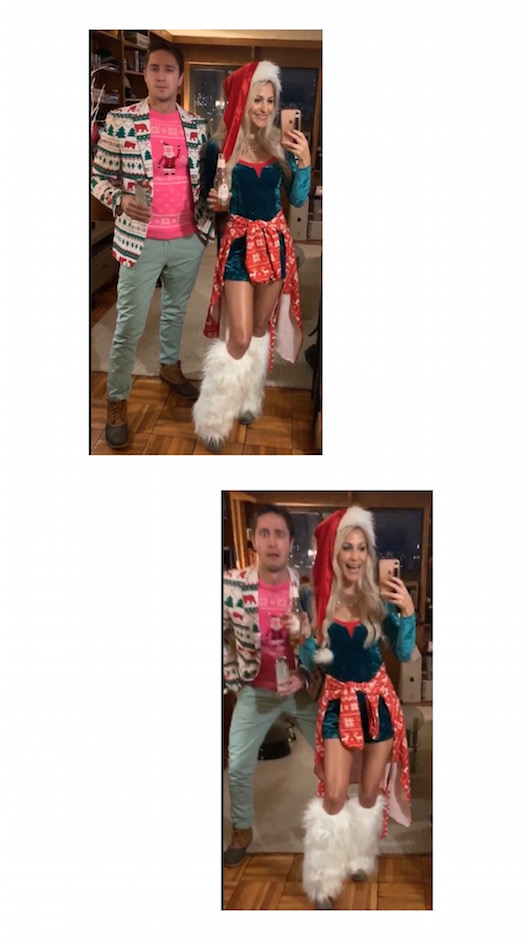 Merry Christmas and happy holidays!!