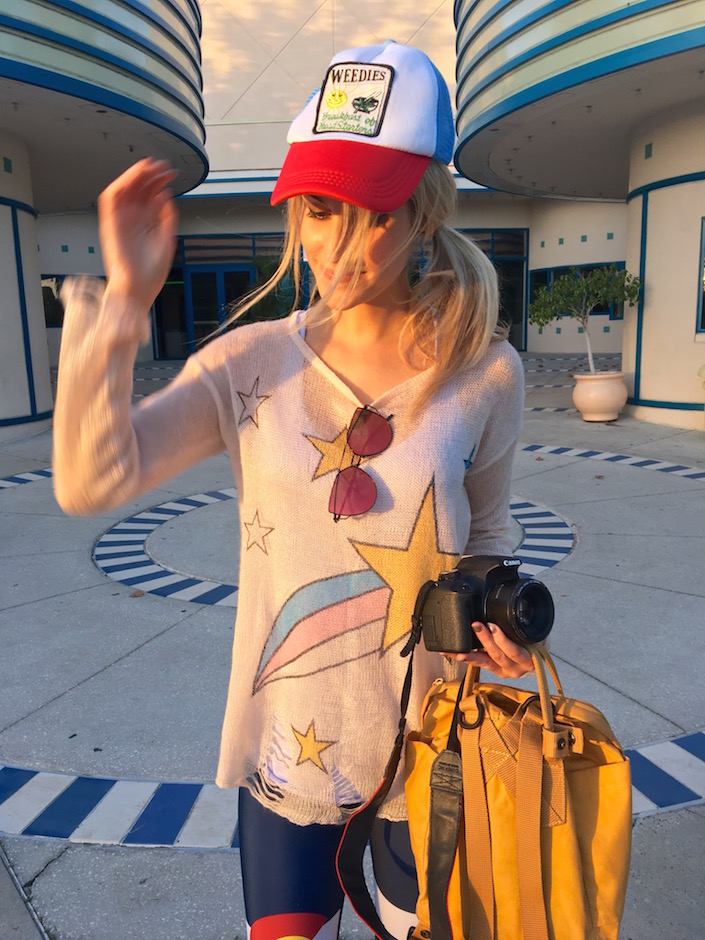 Shooting Star Sweaters:
I totally get where the chic-as (chic chicas, did that work? prob not if I had to explain it ha) who only wear black or simple neutrals are coming from, since you can't really go wrong with that, BUT I just don't get how people can stick to it.  I say, dress in monochromatic color schemes when you feel like it and live it up on the quirky spectrum if the mood strikes.  Tutus and star sweaters, for example..I really think we all need these in our lives.
So, Wildfox makes THE most amazing sweaters (and my knit machine will hopefully one day design equally awesomeness), but they are quite expensive.  I personally do not own one, because I've always been too practical.  When I know that I can find a similar item for far less money (and look just as awesome in it), I can't justify spending quadruple the cost.
If you want to the real deal (Wildfox), my suggestion is to check Tradesy, Ebay and Poshmark, where you can snag one for less money.
And if you don't mind a "no-name" sweater, then check SheIn.com or Romwe.com.  I purchased my sweater from someone on ebay– brand new, and apparently it was originally from Shein.com or Romwe.com, which makes sense, because I've seen all of the adorable stuff they carry for a fraction of the cost other stores are selling similar items.
See links to a few options I found, below.  The leggings I paired with the sweater are YEMA (aren't they so Rainbow Bright?!)..see blog post to come.  Meanwhile, head over to YemaCalif.com and get 20% off with my discount code BlazersandBubbly20.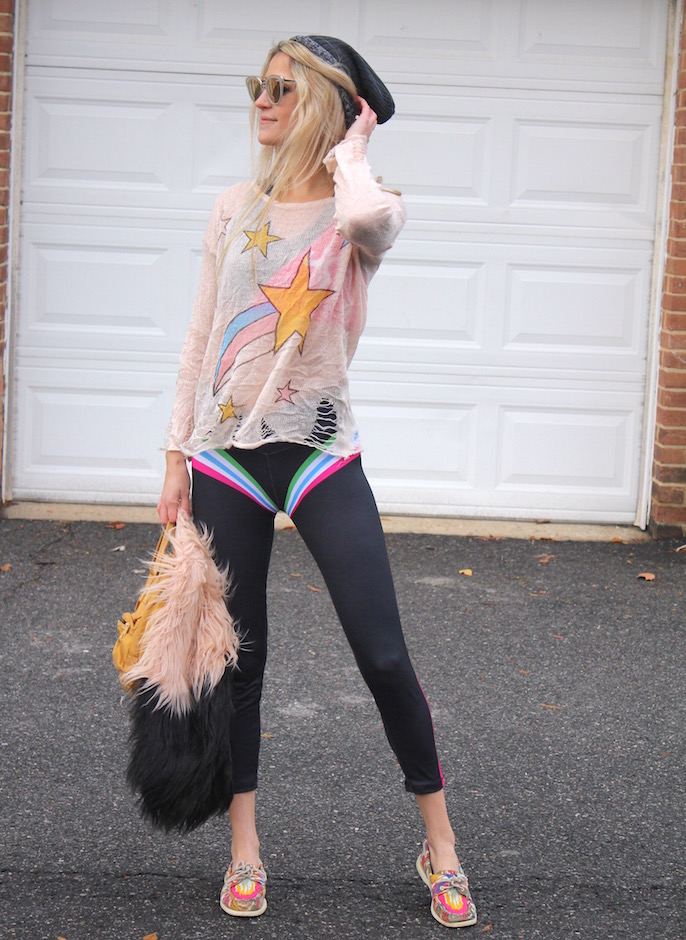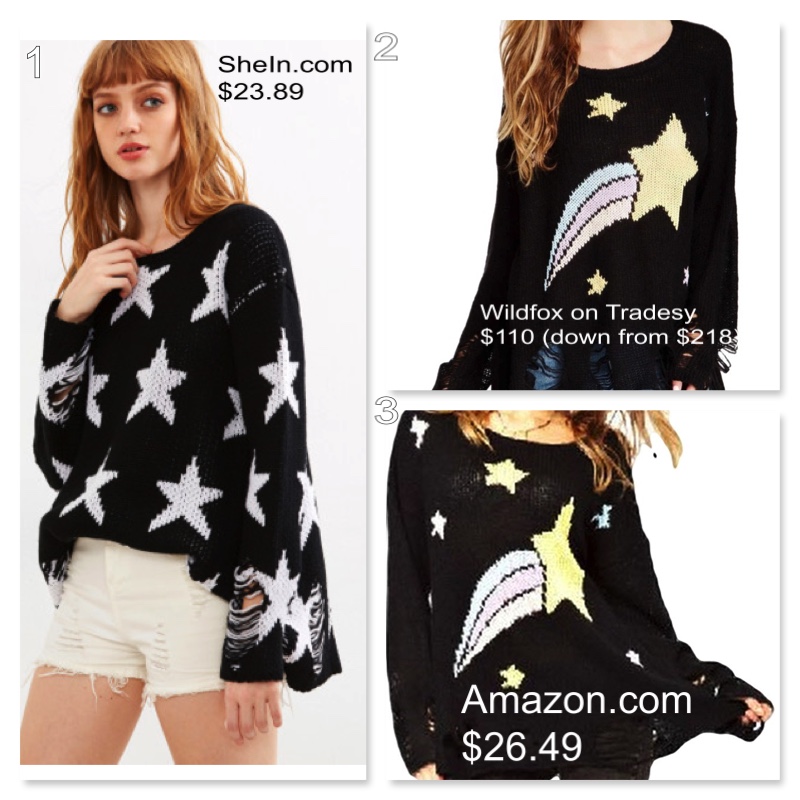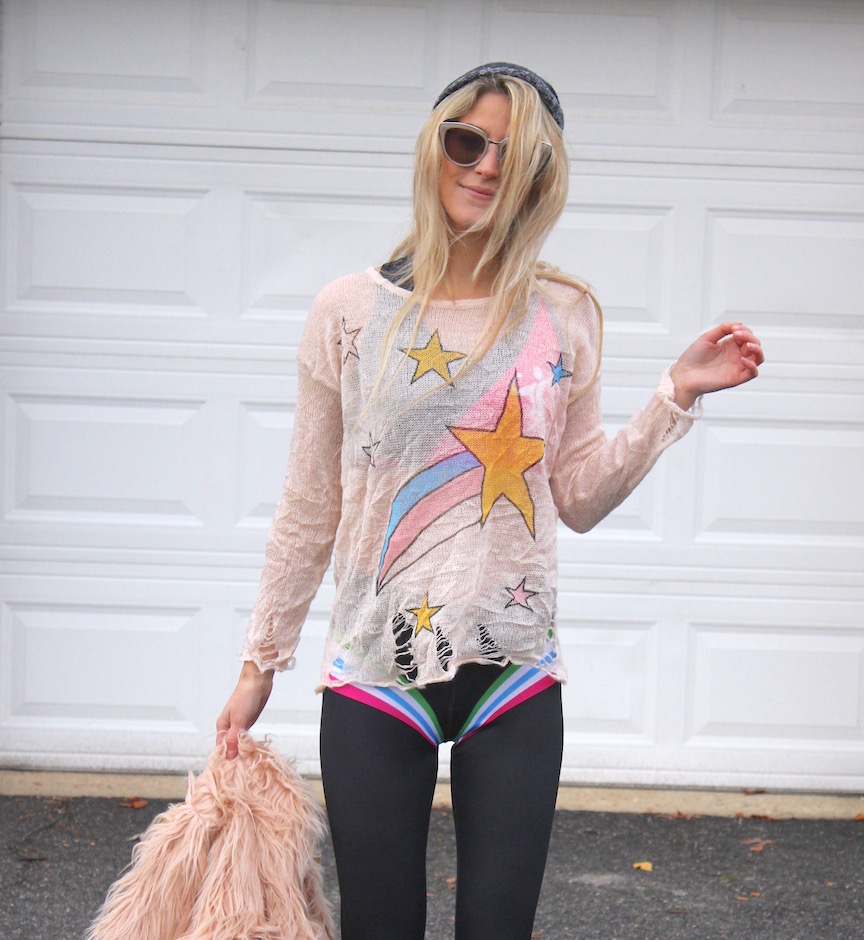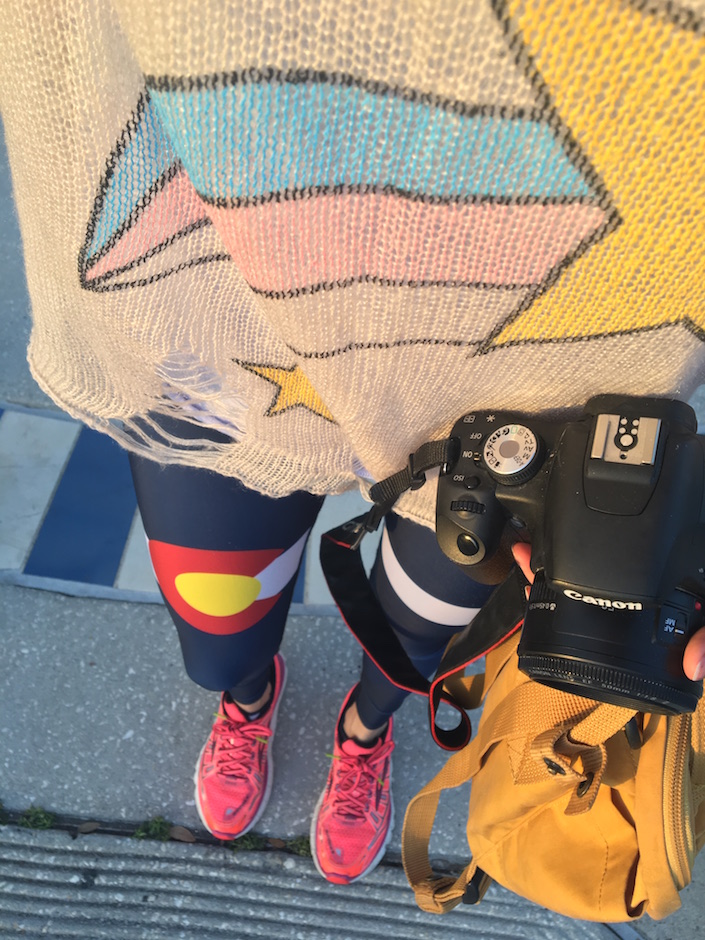 Note: these Colorado Threads leggings can be found in my post FLAG GEAR.