Stuartfield Bed & Breakfast VA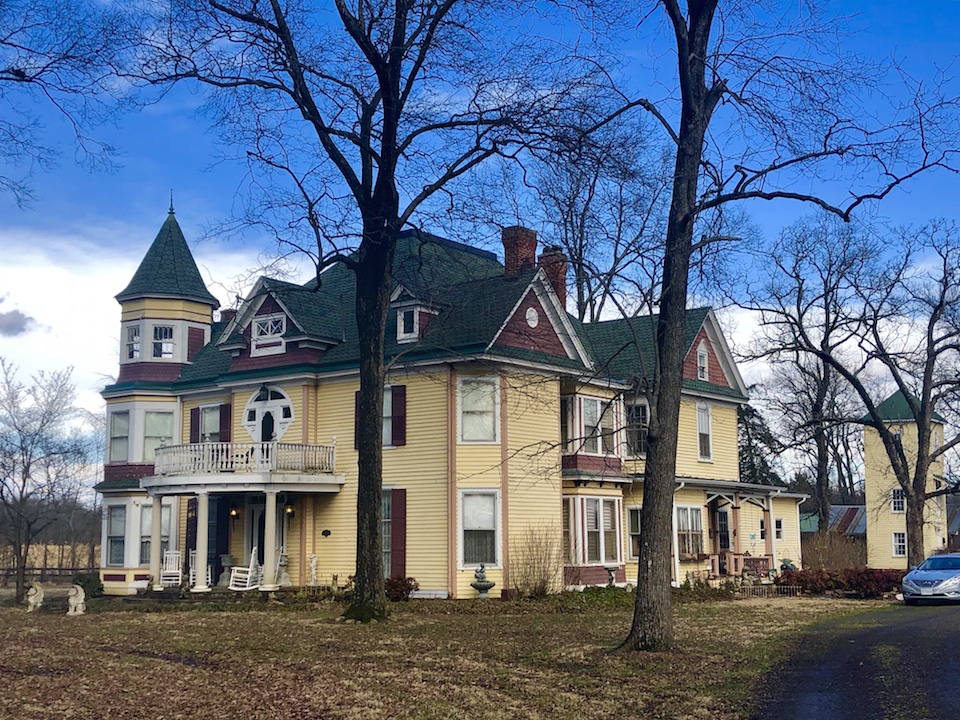 The IG-hubs and I have been making our rounds to Virginia bed and breakfasts, and we picked a great one this past weekend.  We stayed in "Victoria's room" at the beautiful and quaint Stuartfield B&B (only about an hour and a half from D.C.) and reveled in every second of our countryside stay .
Marcie and her parents are such sweethearts, and they made us feel so welcome and at home.  A serving of fresh apple pie next to a cozy kitchen fireplace?  That's hard to beat.
We were the only guests staying in the house at the time, so we had our pick of quiet spaces to enjoy.  The "man cave" attic, was one of the best parts– spacious, yet cozy, with gorgeous wooden beams and a beautiful selection of vintage style prints on the walls.   We burrowed into the comfiest giant leather chair (with our byob selection) for some mindless 80's movies unwind-time.
When we finally pulled ourselves away from that gem of a room, we settled into our cutie floral wallpapered room and slept tight.
The next day, we played with the doggy welcoming committee and enjoyed a continental breakfast before heading to the ADORBZ town of Culpeper, just 10 minutes away. Read below for suggestions on what to do in Culpeper. 
The photos of Stuartfield don't do it justice. You must go see the thoughtfully decorated spacious home.  The plan is to return in the warmer months!  It's beautiful in the winter, so I can only imagine what it's like in the summer, when everything is green and the pool is open for a refreshing dip.
Also see this post on Foxglove, VA, and I have yet to publish a post on our stay at the Mayhurst Inn.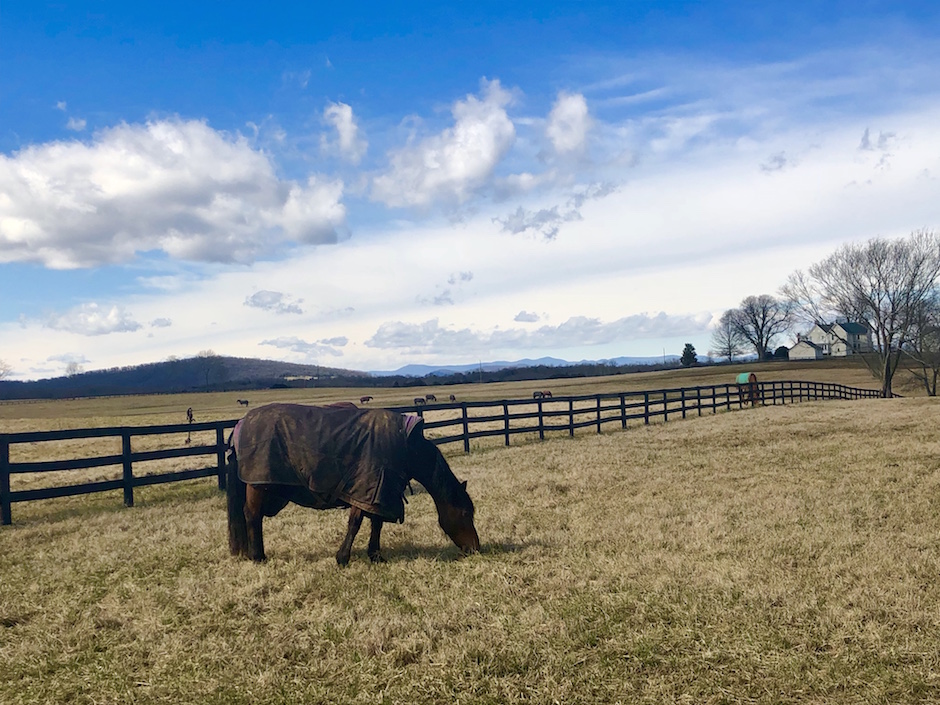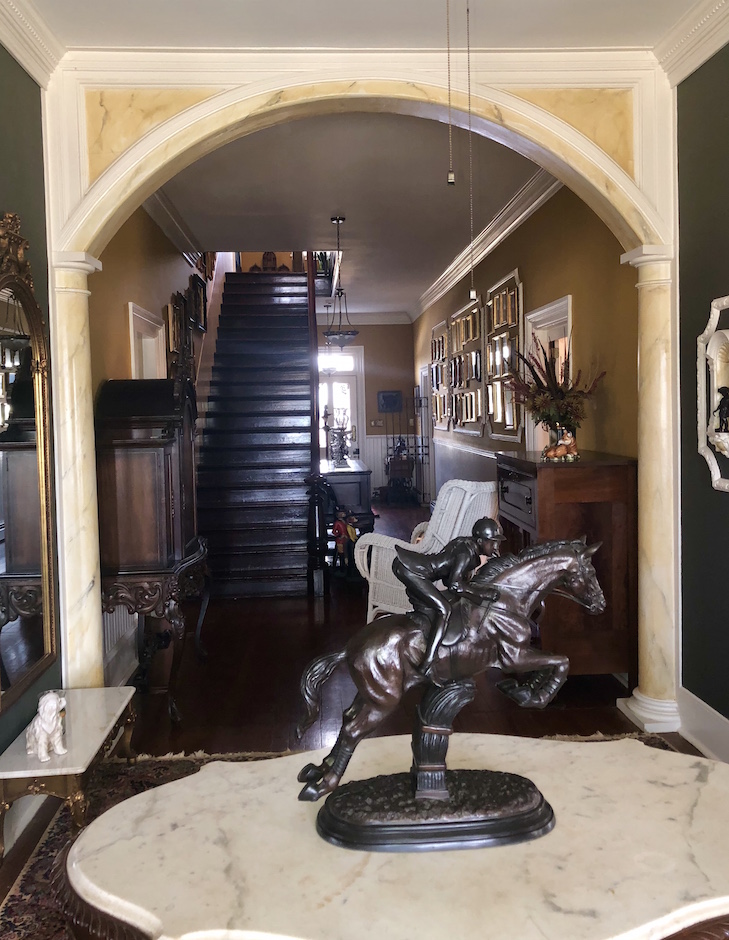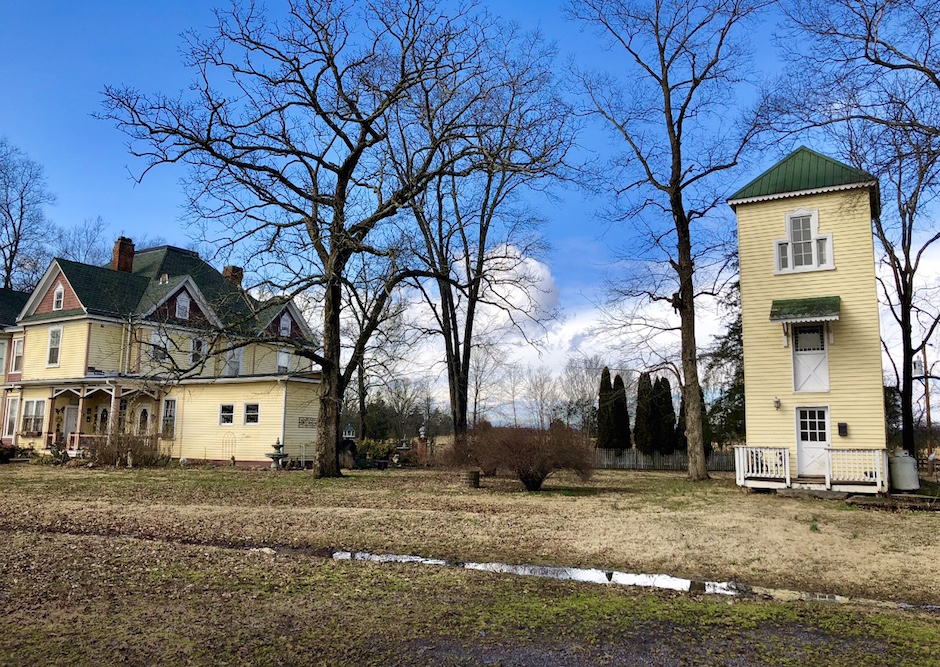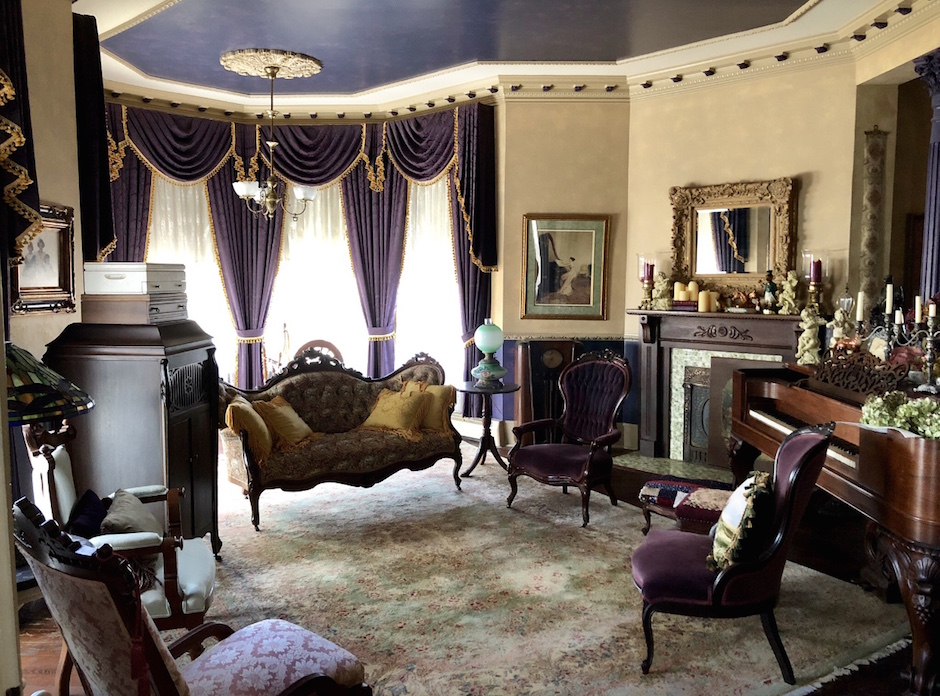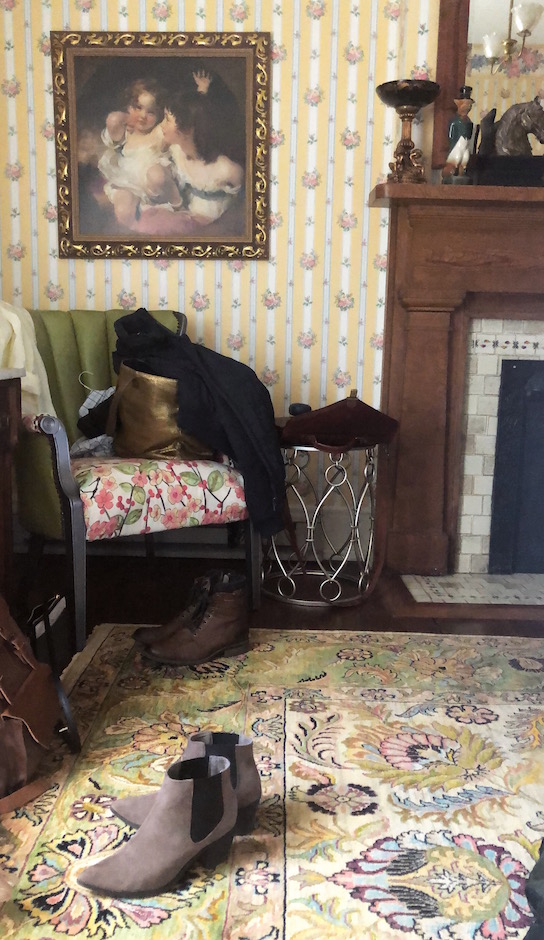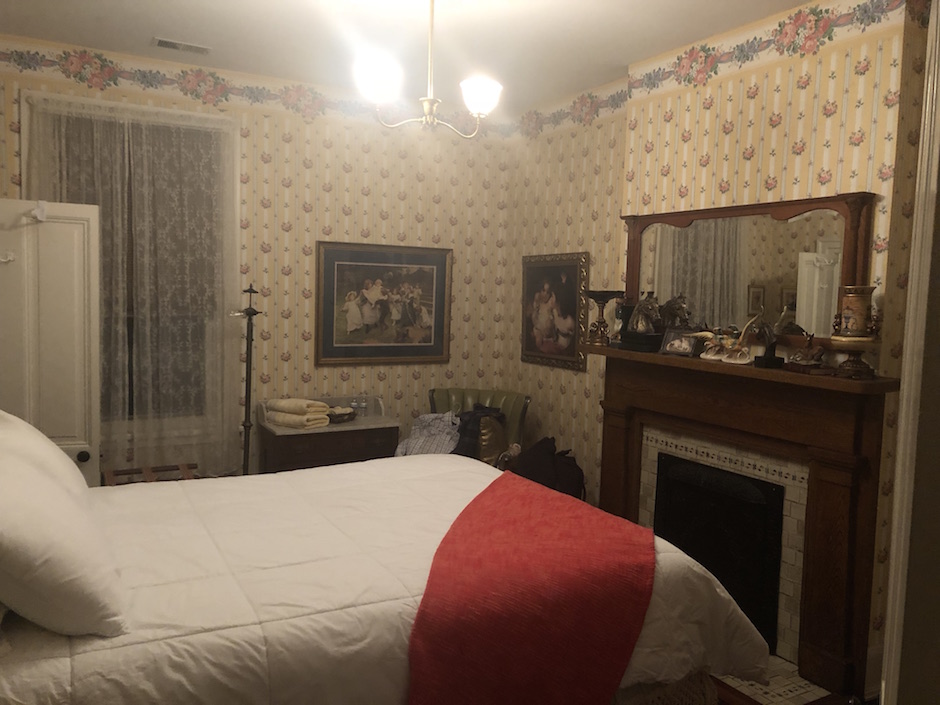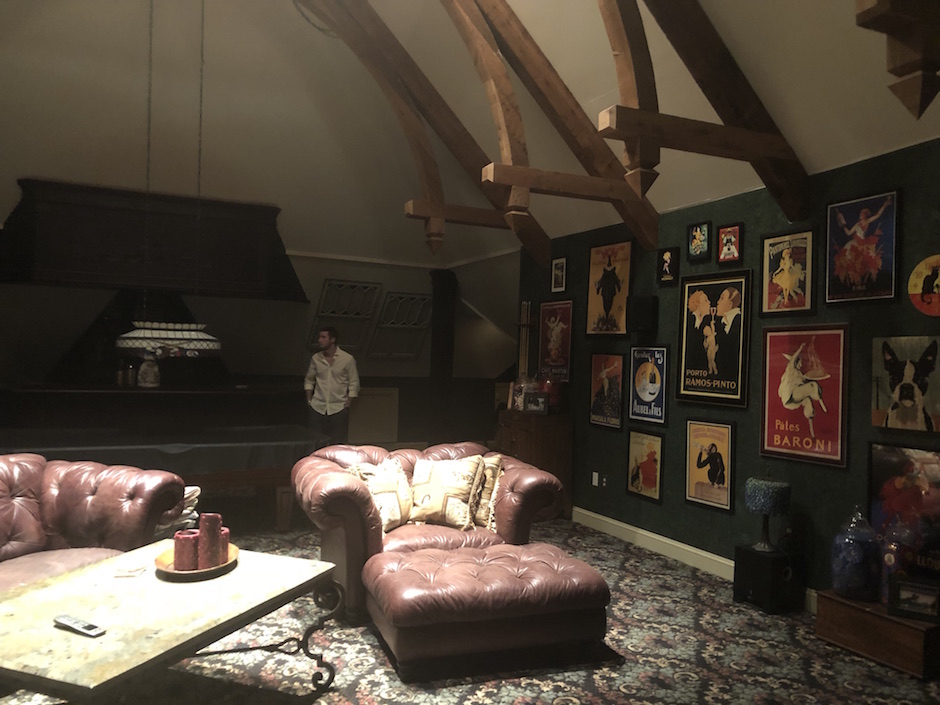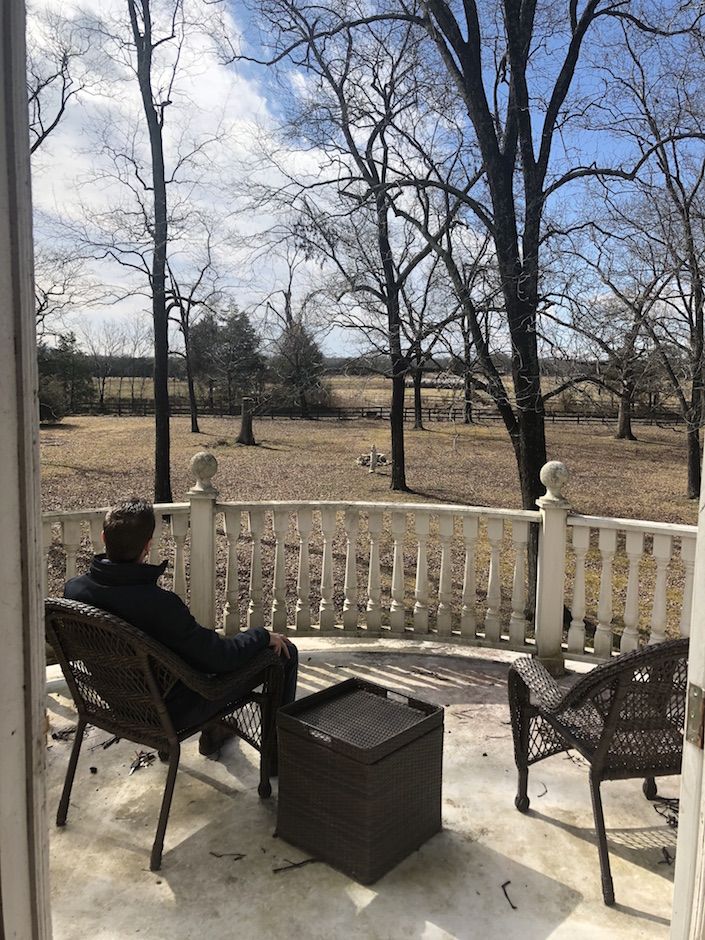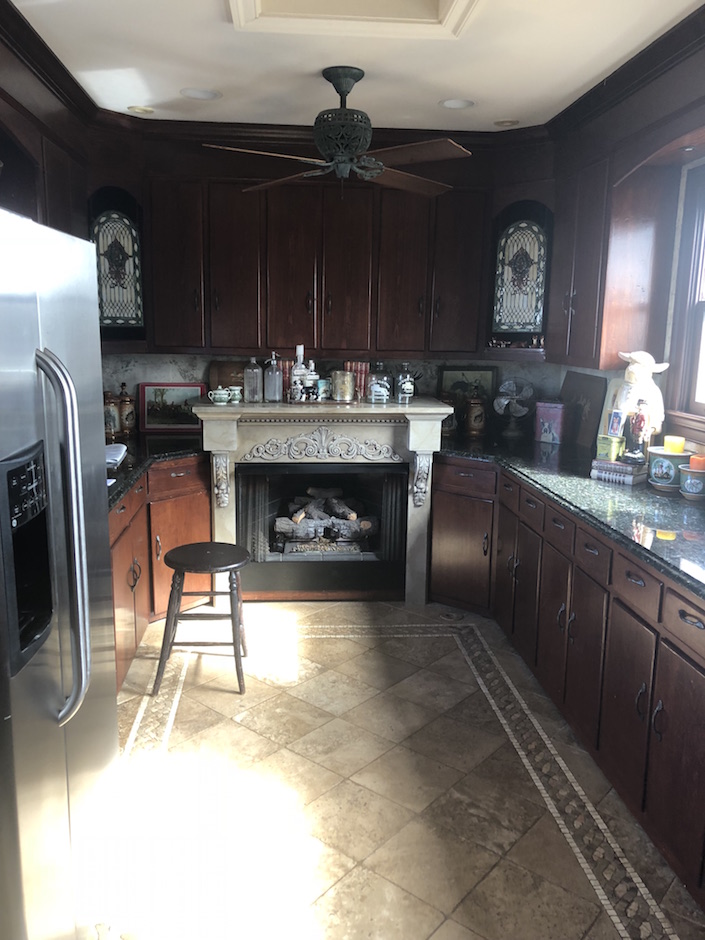 [line]The
precious town of Culpeper, only 10 minutes away from the Stuartfield Farm: