Mexican Pizza Recipe
Piiizzaaa niiight.  Omnom, I could eat pizza everyday.  And I pretty much have been lately (late night Dominos cravings, woops).  This Mexican pizza is a fun alternative to the typical fatty kind.
**I have also included a round-up of all pizza related recipes that I have posted.  See bottom of post.**
Here is a yummy Mexican pizza recipe from ACoupleCooks.com to work from.
I scooped up everything from Trader Joe's, including the pizza dough, which was a BAD idea.  The Trader Joe's dough does not turn out like normal pizza crust..it just stays soft and doughy.  Next time, I will grab a whole wheat, pre-made crust from Whole Foods.
Other than thaat, the pizza turned out delish!  See my ingredients and directions below.
Ingredient List:
Pizza dough or crust
1 can refried beans (I used Trader Joe's fat free kind)
1 can black beans (went with the Cuban style from Trader Joe's)
1 container of fresh salsa
1-2 avocados (I sliced mine up, but you could spread guac over the pizza instead!)
1 package shredded cheese of your choice
Fresh cilantro
1-3 jalapenos
1 small onion
1 red pepper
1 lime, if making guacamole
Corona! (and limes)
Flour (if using dough)
Cumin and ceyenne pepper (optional)
Directions:
Form the dough into a pizza crust, following instructions on package (let sit at room temp for 20 minutes first)
Chop up all the veggies and some of the cilantro
Spread the refried beans over top (first stirring in spices, if desired), followed by the black beans, jalapenos, cilantro, onion, and red pepper
Sprinkle with cheese (or sprinkle cheese before the toppings…whichevz)
Bake at 425 for about 8 minutes
Spoon the salsa over top
Add the sliced avocado (or guac) and remaining cilantro
Enjoy with corona!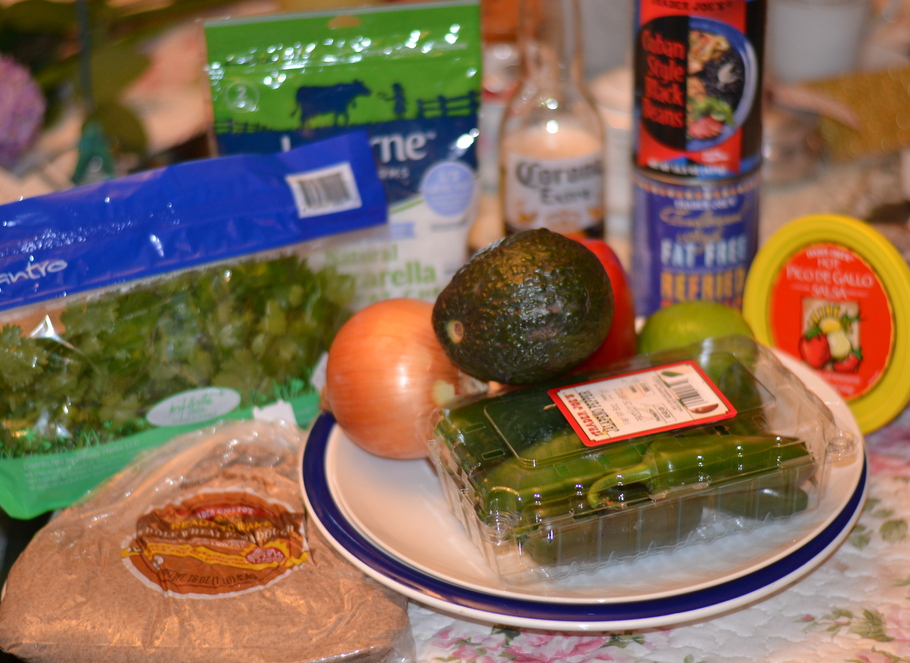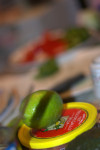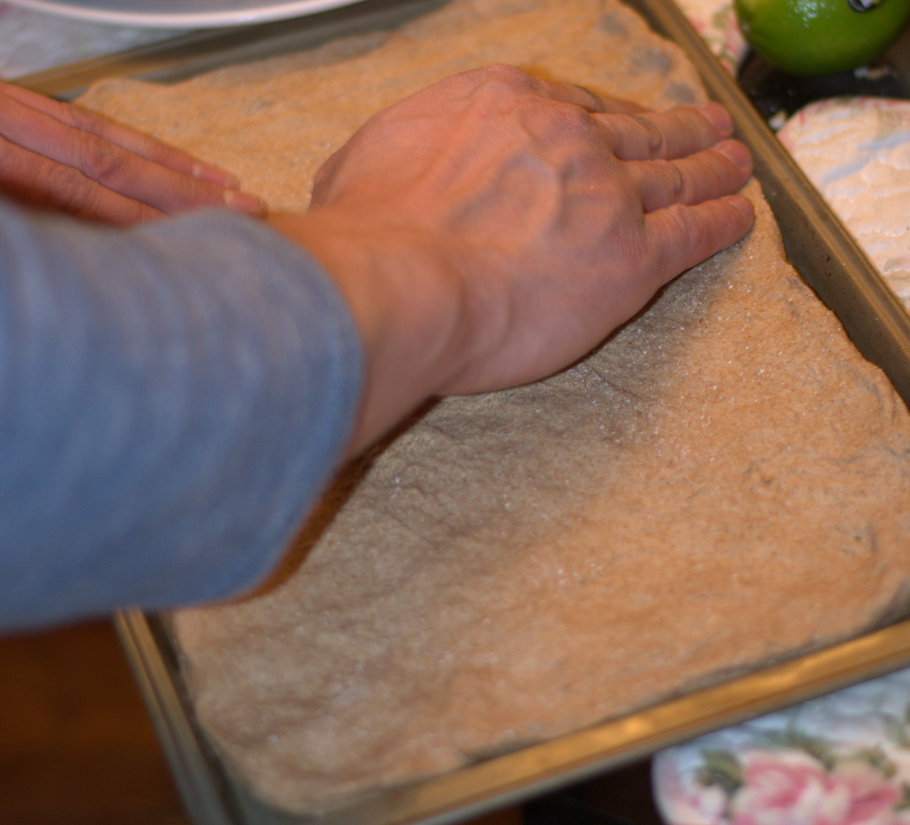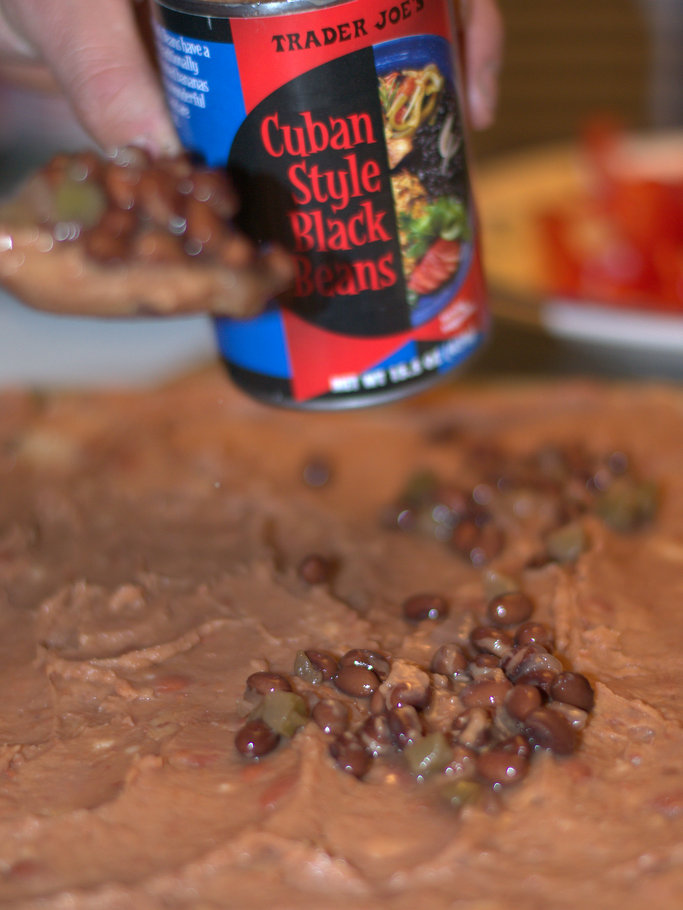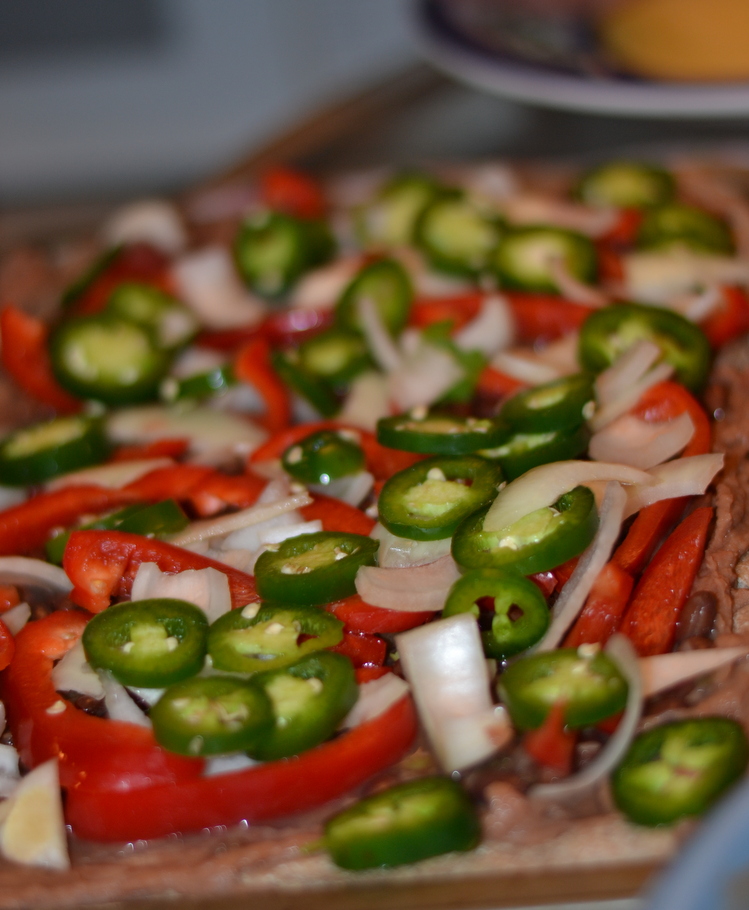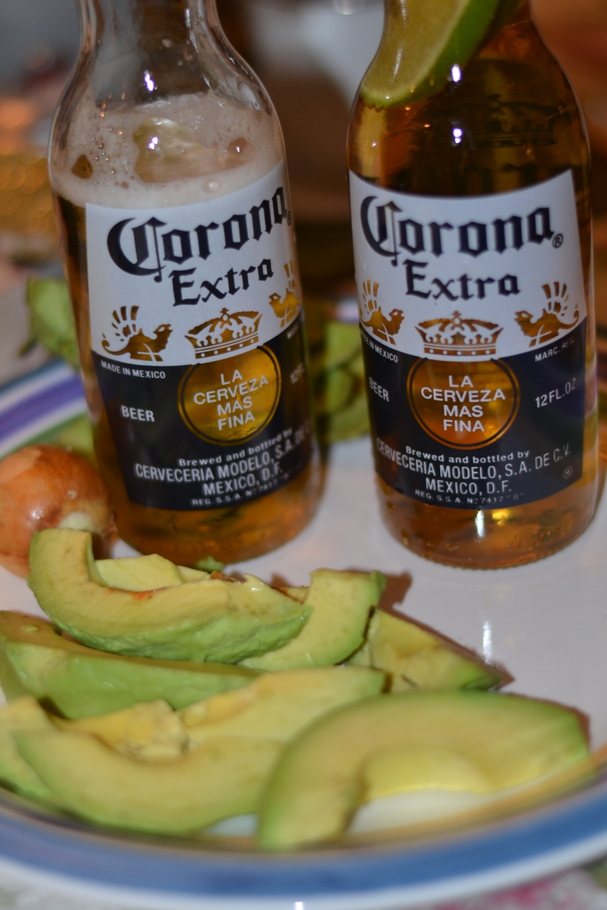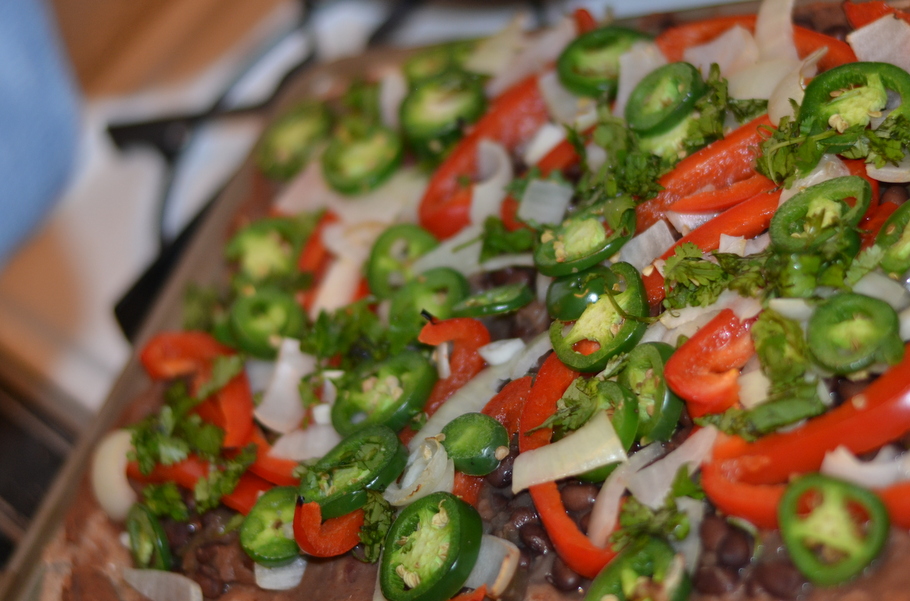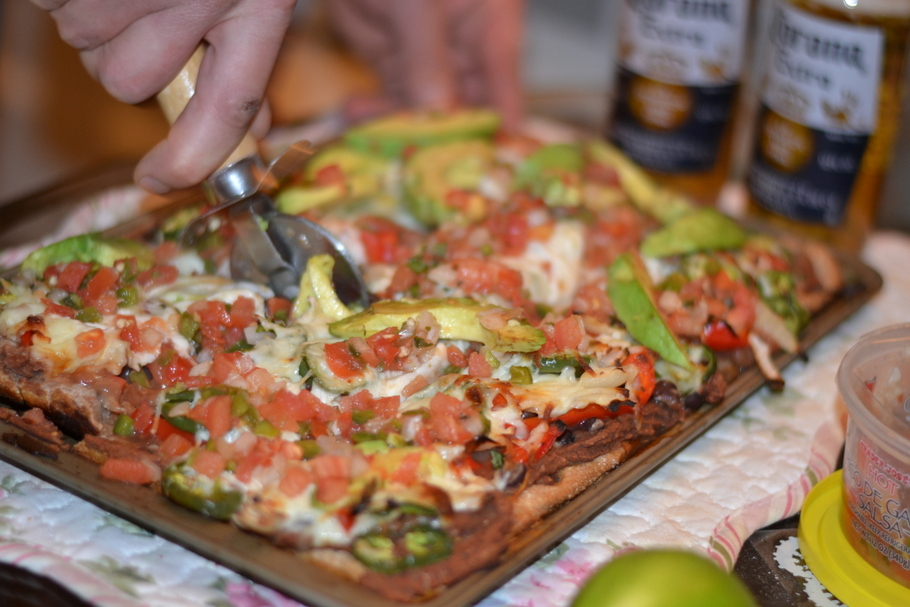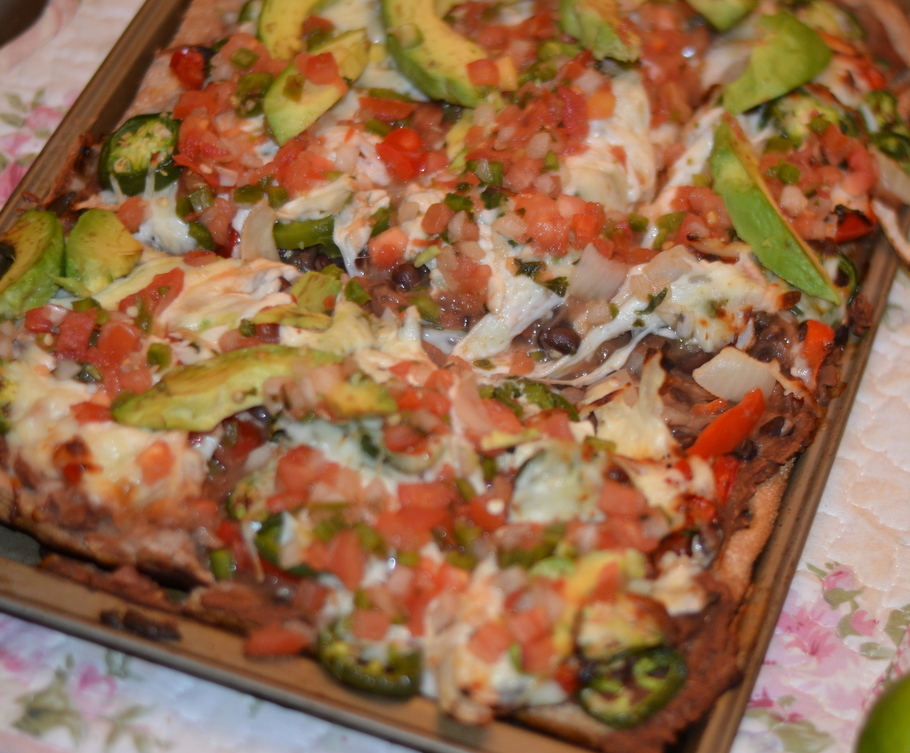 Previous pizza posts on my blog (clockwise, from top left):